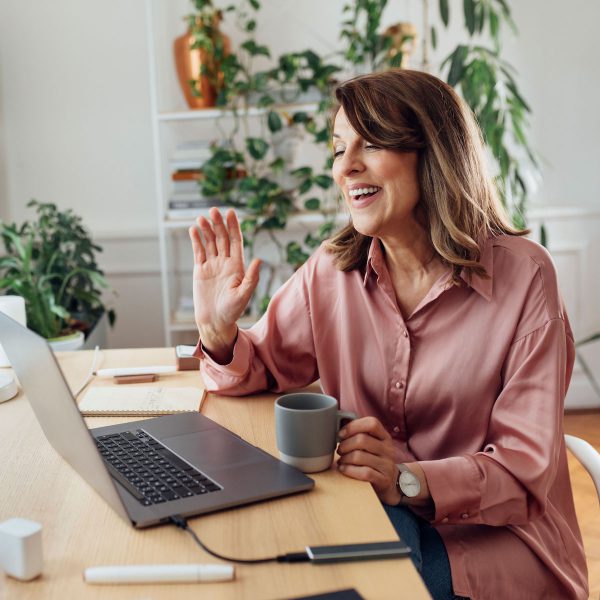 2020 was really the beginning of a new normal when it comes to the amount of video calls we do, whether for work, friends or family. As a result, our board-certified dermatologists at Forefront Dermatology are seeing more patients coming in asking how to look better on Zoom. The two biggest areas of concerns we are hearing from our patients is how their appearance on Zoom meeting has amplified wrinkles or an accentuated double chin.
Here are the top treatments to look younger and look better on Zoom:
Wrinkles Reduction Treatments – According to Dr. Victoria Negrete, board-certified dermatologist with Forefront Dermatology, "Neuromodulators like Botox and dermal fillers are a great place to start when interested in improving your appearance on Zoom meeting. When we age, we lose volume in our face creating lines and wrinkles. A combination of these injectables smooth the lines and adds volume giving a natural, rejuvenated appearance, helping you look your best on Zoom. A board-certified dermatologist will be able to tell you the best combination, and frequency, to achieve your particular goals."
Surface Rejuvenation Treatments – Medical-grade skin care treatments from peels to facials, dermaplaning and more help improve overall texture, brighten skin and reduce hyperpigmentation, breakouts, redness, scarring and fine lines. These treatments are less invasive than injectables but still achieve a younger, more refreshed appearance and help you look your best on Zoom.
Double Chin Reduction Treatments – "There are two main options to reduce your double chin appearance on Zoom meetings," noted Negrete. "The first is Kybella, an FDA-approved injectable treatment for double chin. It works by killing fat cells, resulting in a noticeable reduction in fullness under the chin. It is important to note for optimal results most patients need two to four treatments spaced six to eight weeks apart. The second option for double chin reduction is CoolSculpting. CoolSculpting is a non-invasive treatment that freezes unwanted fat cells through the process of cryolipolysis. Once the treated fat cells are frozen, they die and are naturally processed and eliminated through the body. CoolSculpting typically requires more than one treatment and can take one to four months to see results."
Want to look better on Zoom?
At Forefront Dermatology, we believe in helping our patients look and feel their best. During a cosmetic consultation our board-certified dermatologists will discuss your goals and find a course of treatment that will provide optimal results.  Find a dermatologist near you and schedule your consultation today.