Your trusted skin care provider in Seymour
Compassionate care from experienced,
board-certified dermatologists.
Your trusted dermatologist in Seymour
At Forefront Dermatology in Seymour, providing compassionate, high-quality care is at the core of our practice. We strive to accomplish this through our patient-centered care philosophy, positive attitudes, and our dedication to patients. We're committed to becoming your trusted skin care experts, and we'll work together as a team to help you achieve healthier skin and wellness.
Our office address is 303 South Walnut Street, Seymour IN 47274. You can find us across the street from Schneck Hospital. Our caring staff provides accessible care to individuals in the Seymour, IN community. If you have any questions, please contact us today.
What our patients have to say
This is a great practice. Friendly staff, prompt appointments, expert medical knowledge, and a willing attitude to problem solve.
Forefront Patient
I am very pleased with the care I have been given at Forefront Dermatology. Everyone that I have met there is very professional and caring.
Forefront Patient
My first appointment was great. Loved the staff and the experience!
Forefront Patient
Why Choose Forefront Dermatology?
At Forefront, we're dedicated to caring for the health and well-being of each of our patients. If you find yourself asking others or searching online for "The best dermatologist near me," you can feel confident that we'll provide the most advanced care possible. Our large network of board-certified dermatologists has the experience and knowledge to treat even the most difficult cases.
Many of our offices are equipped to handle advanced dermatology needs and are supported by Mohs surgeons, who are experts in the treatment of skin cancers affecting the face, neck, hands, and feet. With our dermatopathology lab, we're able to carefully examine biopsy results and view the full medical history of each patient.
ABOUT US >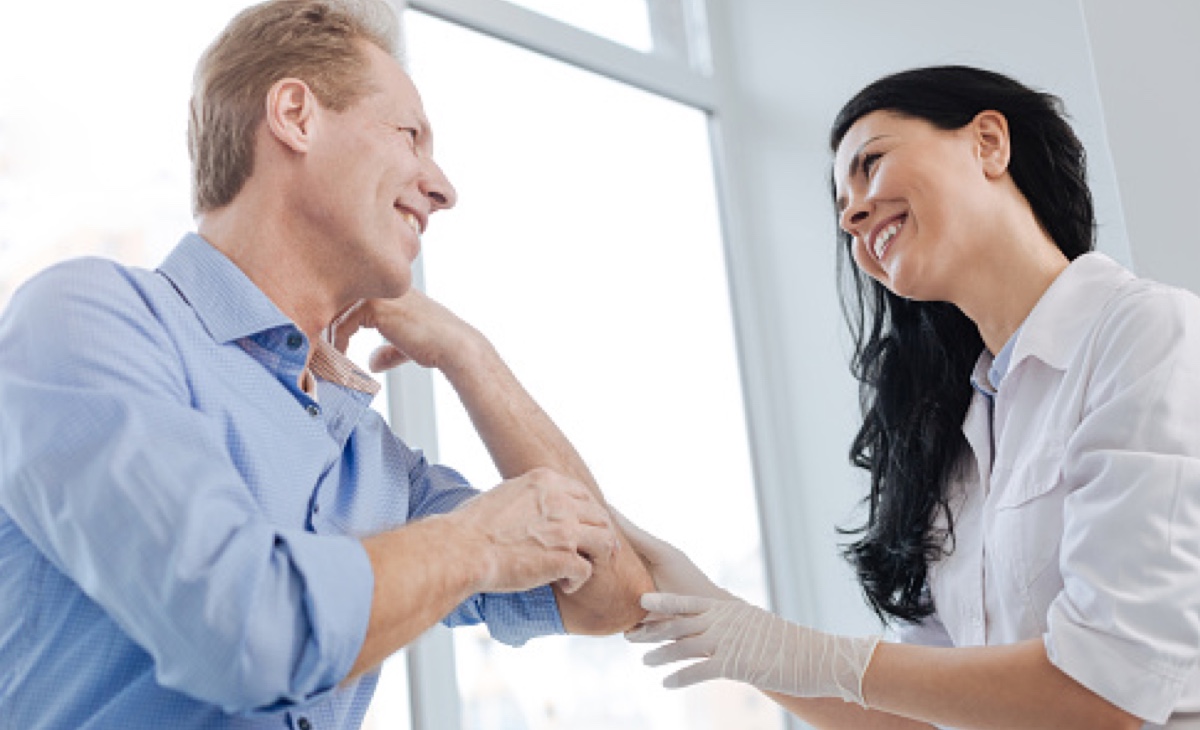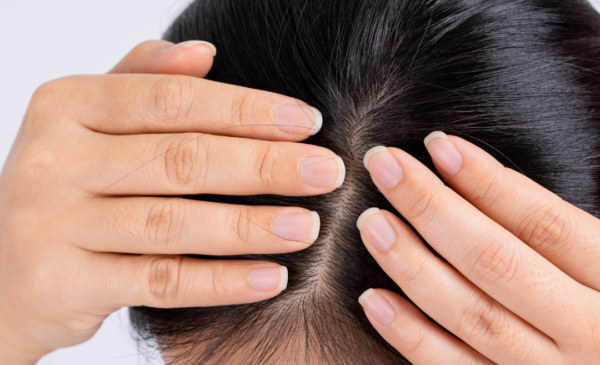 At-Home Dry Scalp Treatment
Dry scalp can be a result of a variety of issues, from dandruff and atopic dermatitis to scalp psoriasis and a hair product reaction. If you are looking for immediate relief from the inflammation and itchiness of a dry scalp there are several at-home dry scalp treatments you can try. Coconut Oil – Coconut oil […]
CONTINUE READING >
Committed to providing quality care
When receiving care from our providers and board-certified dermatologist, Dr. Kevin Crawford, in Seymour, you can count on our respectful and compassionate approach. We provide high-quality medical, surgical, and cosmetic procedures and treatments in a supportive and caring environment. Spending time with patients and carefully listening to their concerns so they feel confident in their treatment plan is an important part of how we create positive experiences for our patients.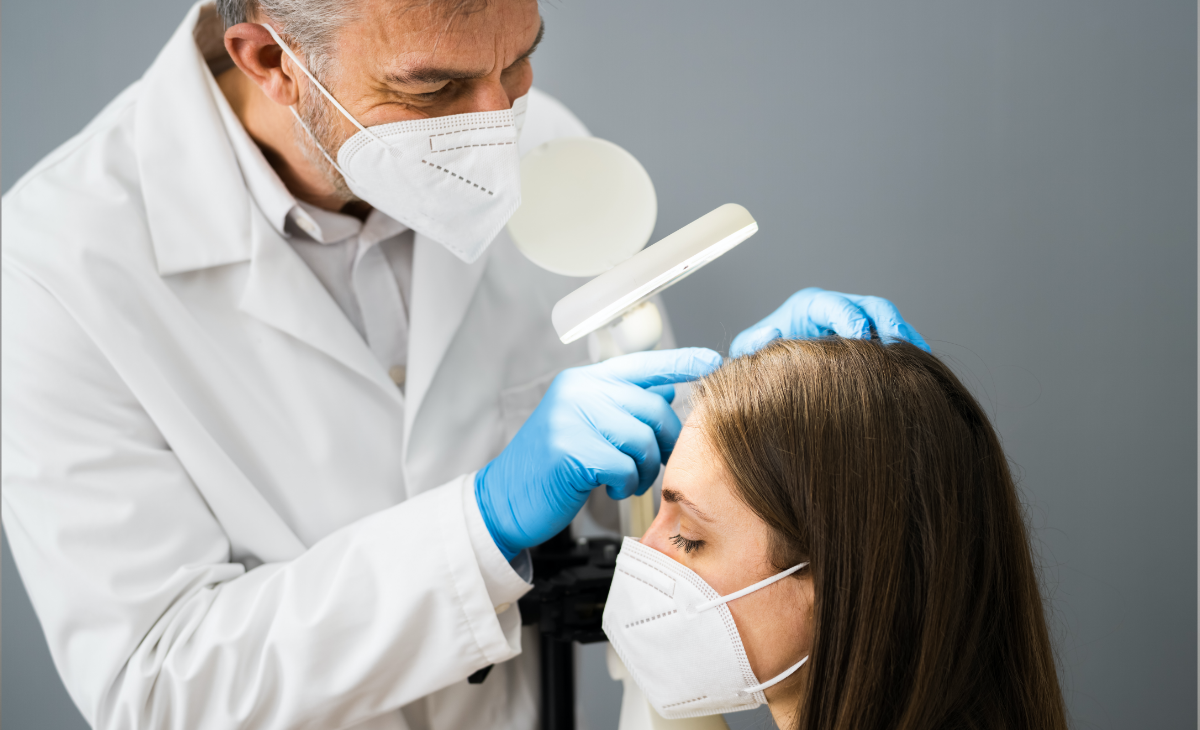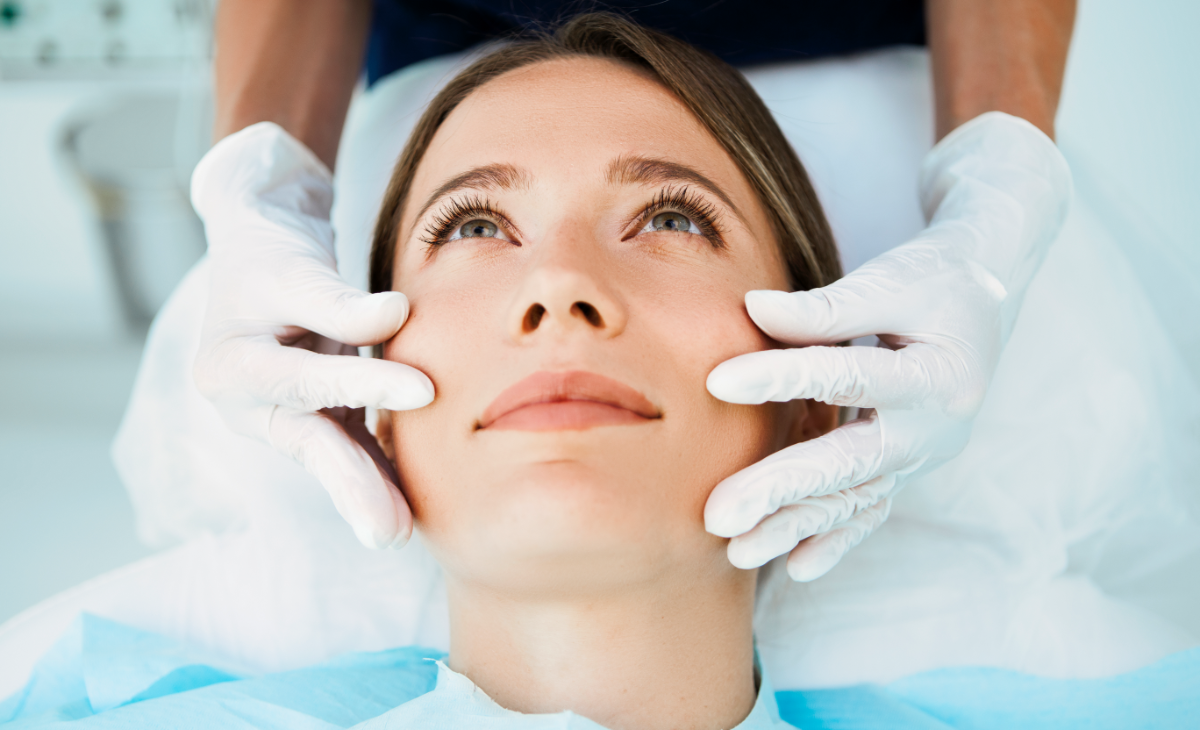 Our dermatologist in Seymour can help your achieve healthy skin
Keeping you healthy and helping you improve your overall well-being is at the heart of our services. Board-certified Forefront dermatologist, Dr. Kevin Crawford, and certified physician assistants, Gregory Dougan and Taylor Hauersperger, have the expertise and training needed to effectively diagnose and treat a variety of skin, nail, and hair conditions. Skin cancer, eczema, acne, warts, psoriasis, and rosacea are just a few of the many conditions treated by our knowledgeable providers.
When was your last screening for skin cancer? As part of an early detection strategy, the American Academy of Dermatology advises everyone to schedule a full-body skin cancer exam once a year. This annual exam includes a thorough body scan, which allows your provider to detect any suspicious or abnormal spots on your skin. In addition to this yearly exam, contact a dermatologist in Seymour right away if you notice any persistent skin problems, such as itching, redness, dryness, or discoloration.
Effective skin cancer screening and treatment
According to the Skin Cancer Foundation, more people in the United States are diagnosed with skin cancer than all other types of cancer combined. If you notice any changes in your skin, such as a mole or spot that changes in color or size, contact our office right away to make an appointment. An experienced dermatologist in Seymour can examine your skin for any signs of cancer or precancer. With early detection and treatment, skin cancer is highly curable.
At Forefront Dermatology in Seymour, we offer several treatment options for skin cancer, and we'll develop an effective treatment plan that's right for you. Dr. Crawford is a Board-Certified Dermatologist and a fellow of the American Society for Mohs Surgery. This method is well known for its precision and effectiveness in removing basal cell and squamous cell carcinoma. We also provide other skin cancer treatments, including standard excision, scraping and burning, superficial radiation therapy (SRT), photodynamic therapy, and cryotherapy.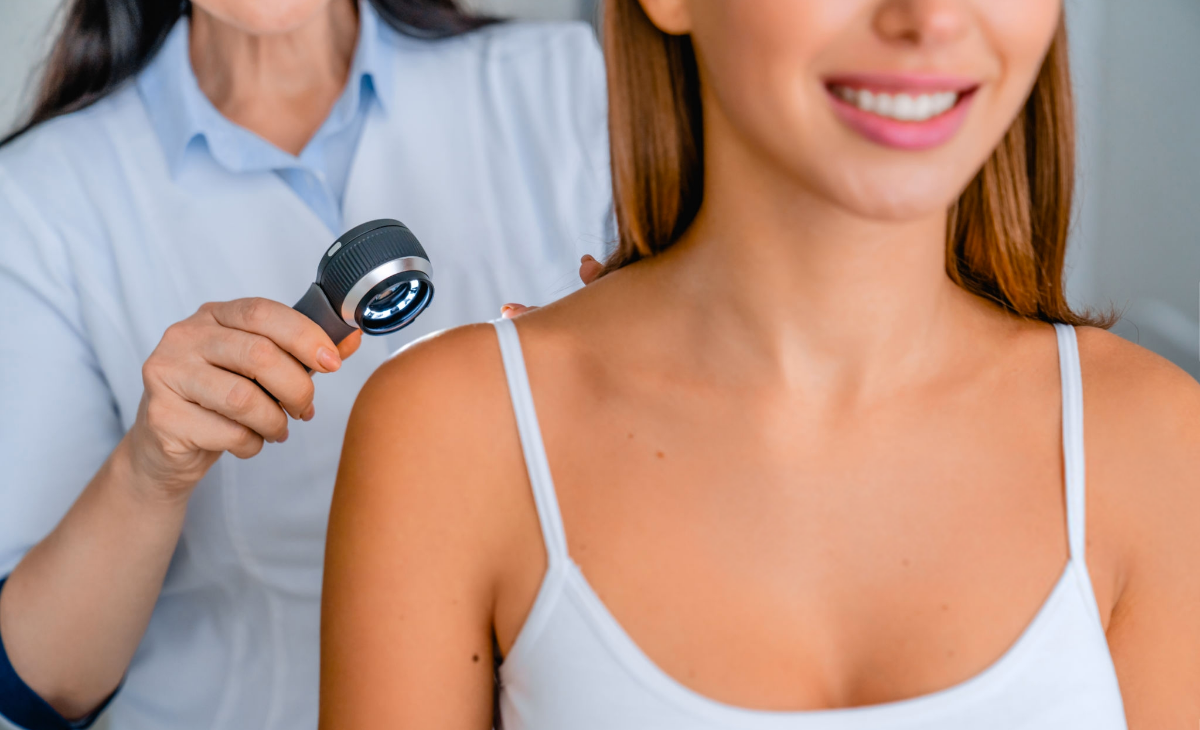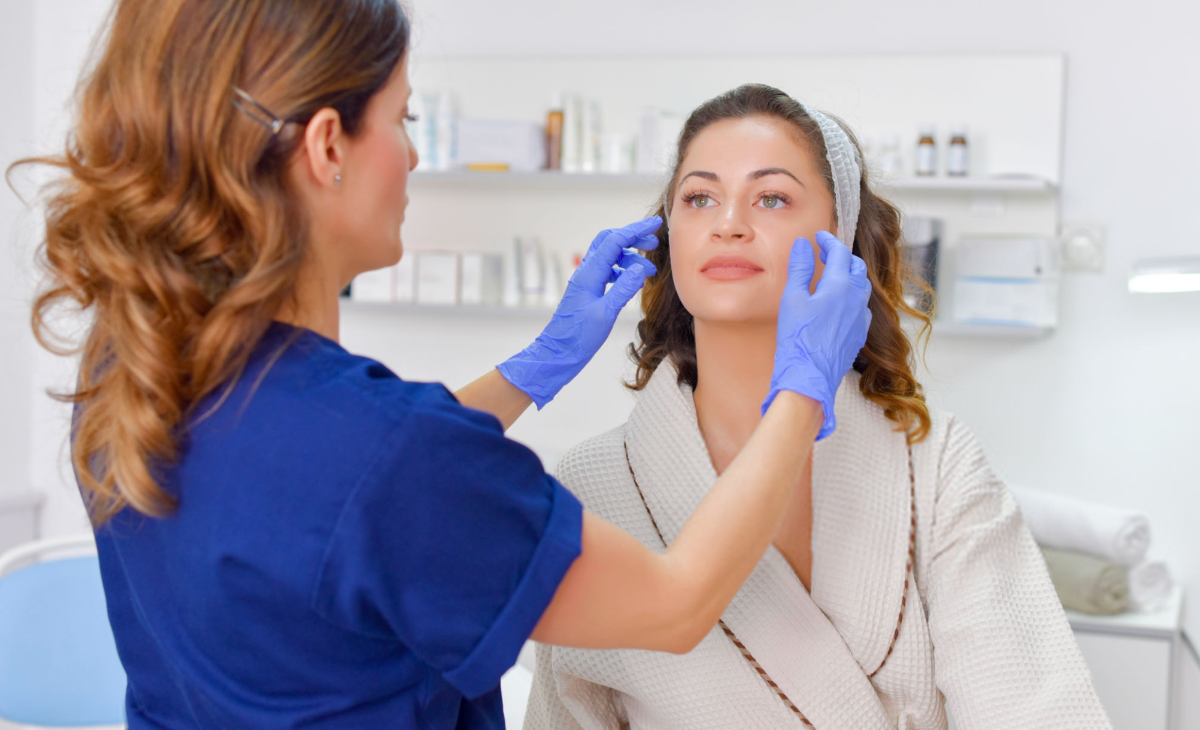 Innovative cosmetic services can help you look your best
At Forefront Dermatology, we believe that there's more to skin care than following a one-size-fits-all approach. We're committed to helping our patients receive the precise results they desire. When you see our dermatologist in Seymour, you'll receive a tailor-made treatment plan designed to help you achieve the look you want.
To ensure that we meet the unique needs of our patients, we specialize in a variety of treatments and procedures. Our Seymour office specializes in brow lifts to reduce wrinkles and fine lines in aging skin. Blue light therapy, better known as photodynamic therapy, can improve the appearance of damaged skin and treat acne, rosacea, and sunspots. We also offer vascular pigmented laser treatment to help reduce sun damage and age-related lesions. If you'd like to treat and eliminate spider and varicose veins, we offer sclerotherapy treatments. We also offer BOTOX® Cosmetic and chemical peel treatments to rejuvenate your skin.
Visit a trusted dermatologist in Seymour at Forefront Dermatology
Whether you'd like to treat an existing skin condition, receive a skin cancer screening, or rejuvenate your skin with a cosmetic treatment, our team is here to help. Our patients choose Forefront Dermatology to receive customized skin care from a group of dedicated experts who are passionate about helping others.
To schedule a consultation with a dermatologist in Seymour, contact us at 812-358-7705. You can also request an appointment online, and a scheduling specialist will get in touch with you promptly to book your appointment. We look forward to helping you improve the health of your skin.