Your trusted skin care provider in Franklin
Compassionate care from experienced,
board-certified dermatologists.
Forefront Dermatology is committed to providing high-quality skin care services
At Forefront Dermatology, we're committed to providing residents of Franklin, WI, and the surrounding communities of Muskego and Wind Lake with compassionate, individualized skin care services. With our vast selection of medical and cosmetic dermatology options, we're dedicated to caring for every aspect of your skin.
Our office address is 10500 W. Loomis Rd., Suite 110 Franklin, WI, 53132. You can find us inside the One Source Medical Center Building, which is located between the Marcus Cinema and Brentwood Animal Campus. Our office is easily accessible to many businesses in the area, including Krones, Senior Flexonics, and Hiller Ford.
What our patients have to say
This is a great practice. Friendly staff, prompt appointments, expert medical knowledge, and a willing attitude to problem solve.
Forefront Patient
I am very pleased with the care I have been given at Forefront Dermatology. Everyone that I have met there is very professional and caring.
Forefront Patient
My first appointment was great. Loved the staff and the experience!
Forefront Patient
Why Choose Forefront Dermatology?
At Forefront, we're dedicated to caring for the health and well-being of each of our patients. If you find yourself asking others or searching online for "The best dermatologist near me," you can feel confident that we'll provide the most advanced care possible. Our large network of board-certified dermatologists has the experience and knowledge to treat even the most difficult cases.
Many of our offices are equipped to handle advanced dermatology needs and are supported by Mohs surgeons, who are experts in the treatment of skin cancers affecting the face, neck, hands, and feet. With our dermatopathology lab, we're able to carefully examine biopsy results and view the full medical history of each patient.
ABOUT US >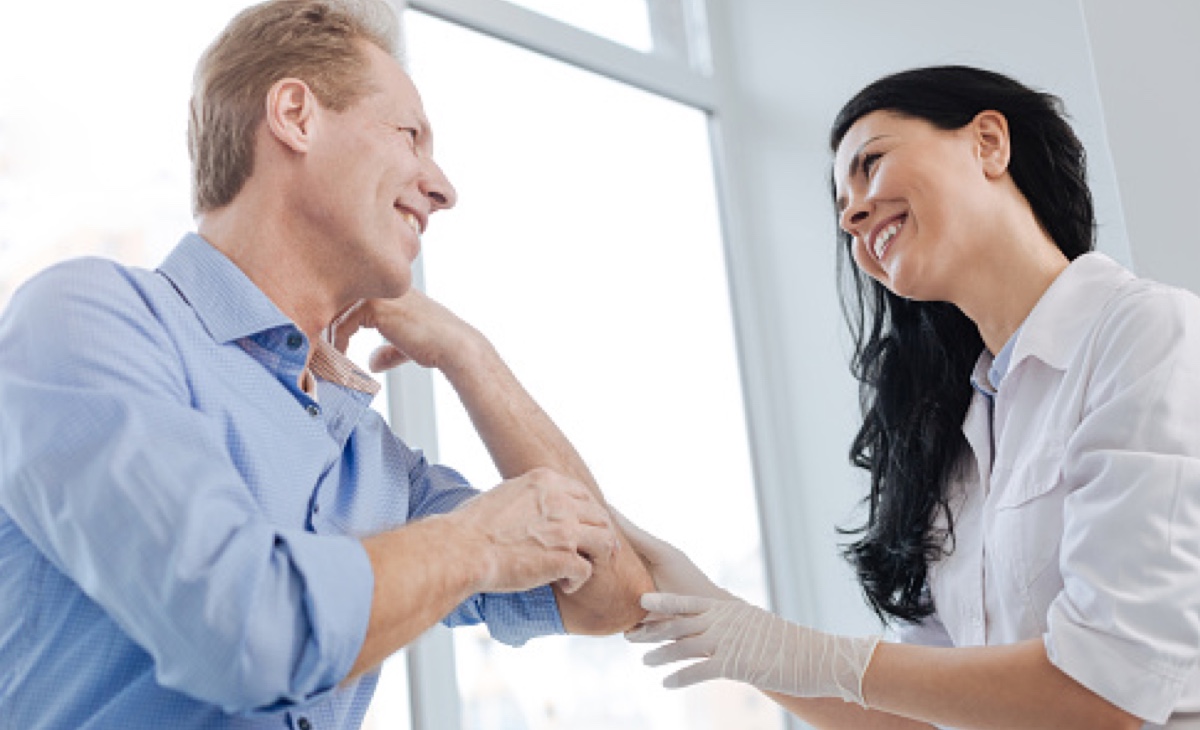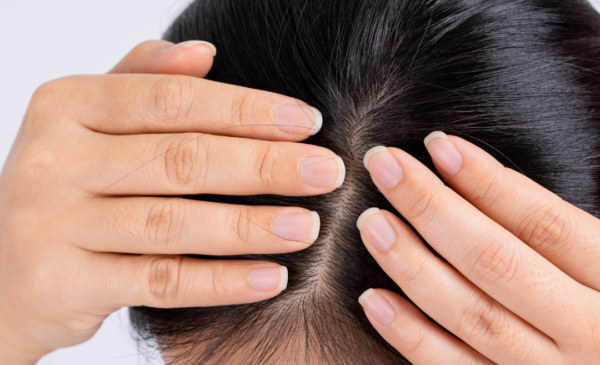 At-Home Dry Scalp Treatment
Dry scalp can be a result of a variety of issues, from dandruff and atopic dermatitis to scalp psoriasis and a hair product reaction. If you are looking for immediate relief from the inflammation and itchiness of a dry scalp there are several at-home dry scalp treatments you can try. Coconut Oil – Coconut oil […]
CONTINUE READING >
Compassionate care for patients of all ages
Supervised by Forefront Dermatology board-certified dermatologists, Certified Physician Assistant, Sarah Vicari, is our experienced provider in Franklin, WI. She offers the comprehensive care and services needed to meet the unique skin care needs of babies, children, and adults. It's her mission to provide the best quality care in a compassionate and comfortable environment. As your provider, she communicates openly with her patients and customizes treatment plans to meet their individual needs.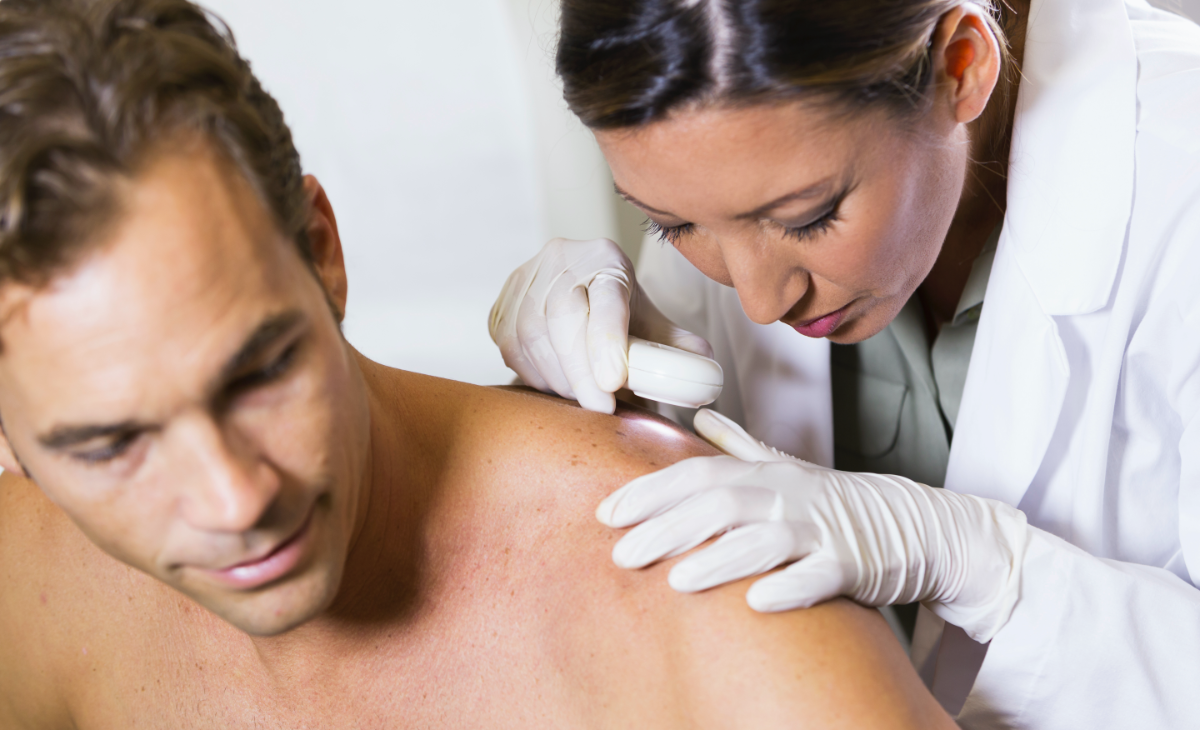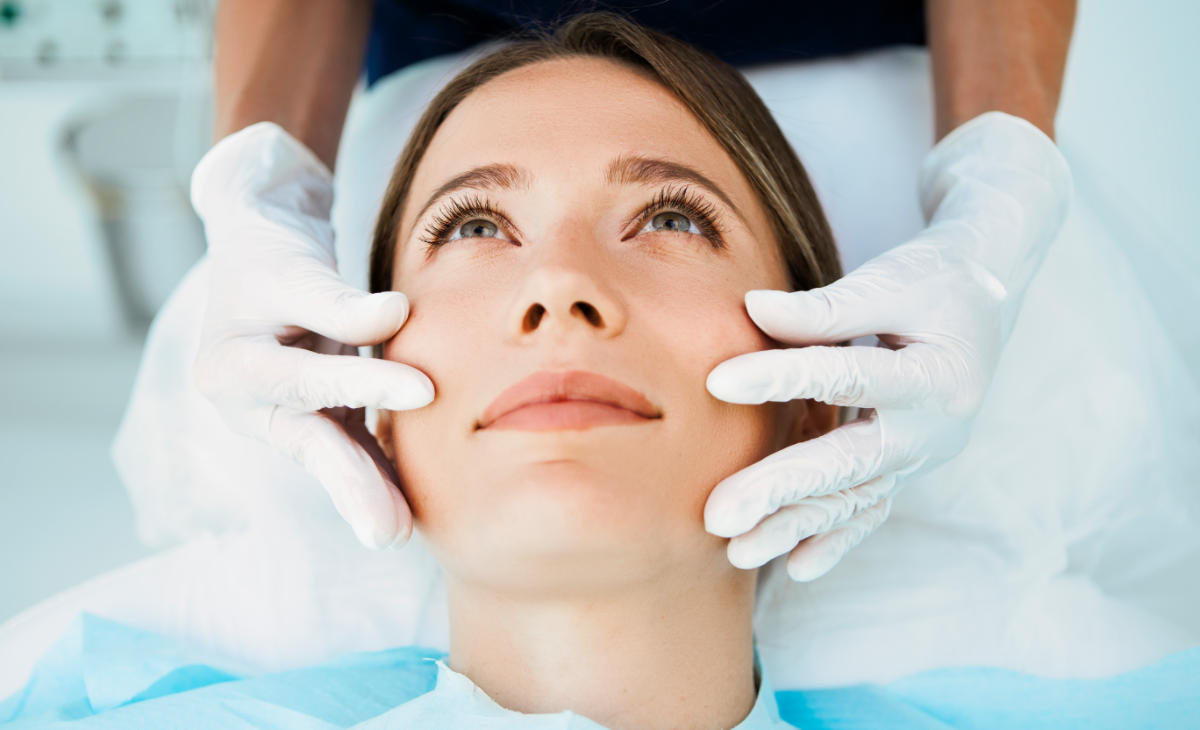 Improve your skin's health with medical dermatology
Our knowledgeable provider in Franklin has the training and experience needed to diagnose and treat a variety of conditions affecting your skin, hair, or nails. Sarah Vicari can guide you in the treatment of all types of skin conditions, and she specializes in the treatment and management of acne and psoriasis.
When was the last time you had a skin cancer check? Our office follows the guidelines outlined by the American Academy of Dermatology and recommends that all adults receive a full-body skin cancer exam on a yearly basis. However, if you have any concerns about your skin, such as itching, redness, or any changes in the appearance of a mole or spot on your skin, make an appointment to see our certified physician assistant in Franklin right away. We also encourage you to contact our office if you have any other skin problems, like skin dryness or irritation, that aren't improved with over-the-counter lotions or creams.
Skin cancer diagnosis and treatment
The American Academy of Dermatology estimates that one in five people will receive a skin cancer diagnosis. This makes skin cancer the most common form of cancer. Fortunately, if skin cancer is diagnosed and treated early, it's possible to successfully overcome this disease. During your routine skin check, our certified physician assistant will carefully examine your skin for any signs of precancerous or cancerous areas.
Your provider will design a treatment plan that works best for you if you're diagnosed with skin cancer, and you'll receive the compassionate support you need throughout the treatment process. We offer several treatment options for non-melanoma skin cancer, including basal cell carcinoma and squamous cell carcinoma. Scraping and burning, standard excision, and cryotherapy are the treatments we provide for non-melanoma skin cancer.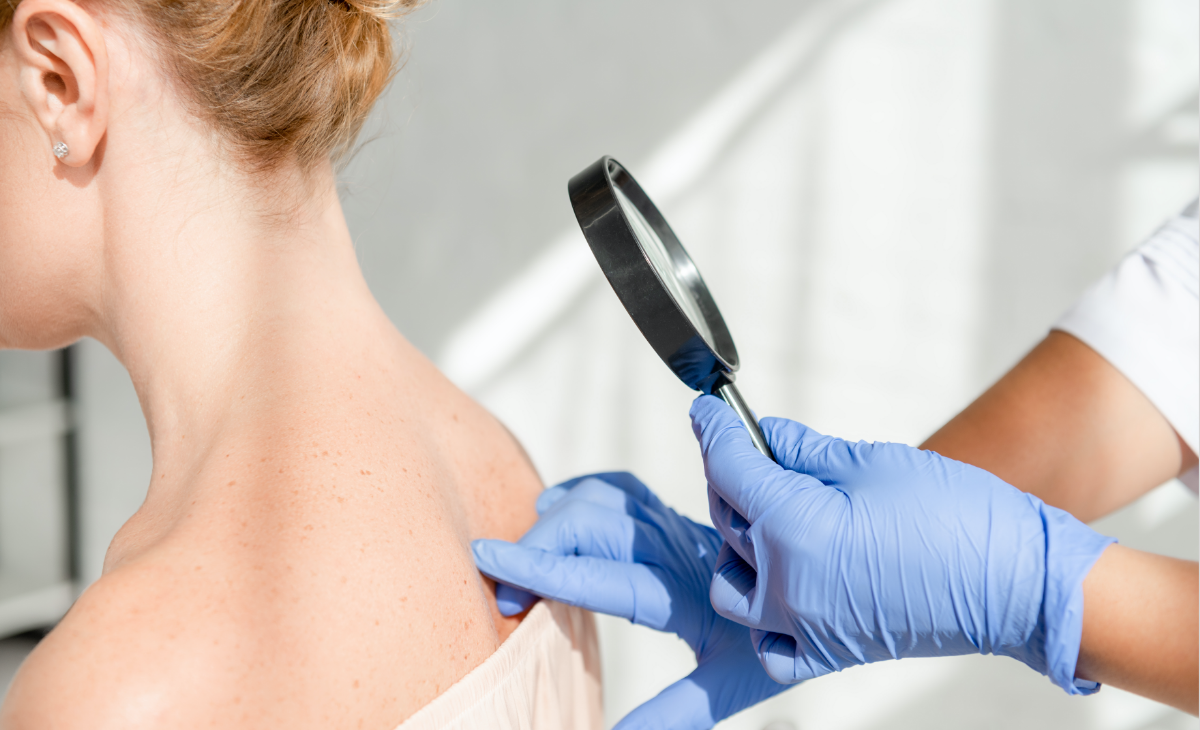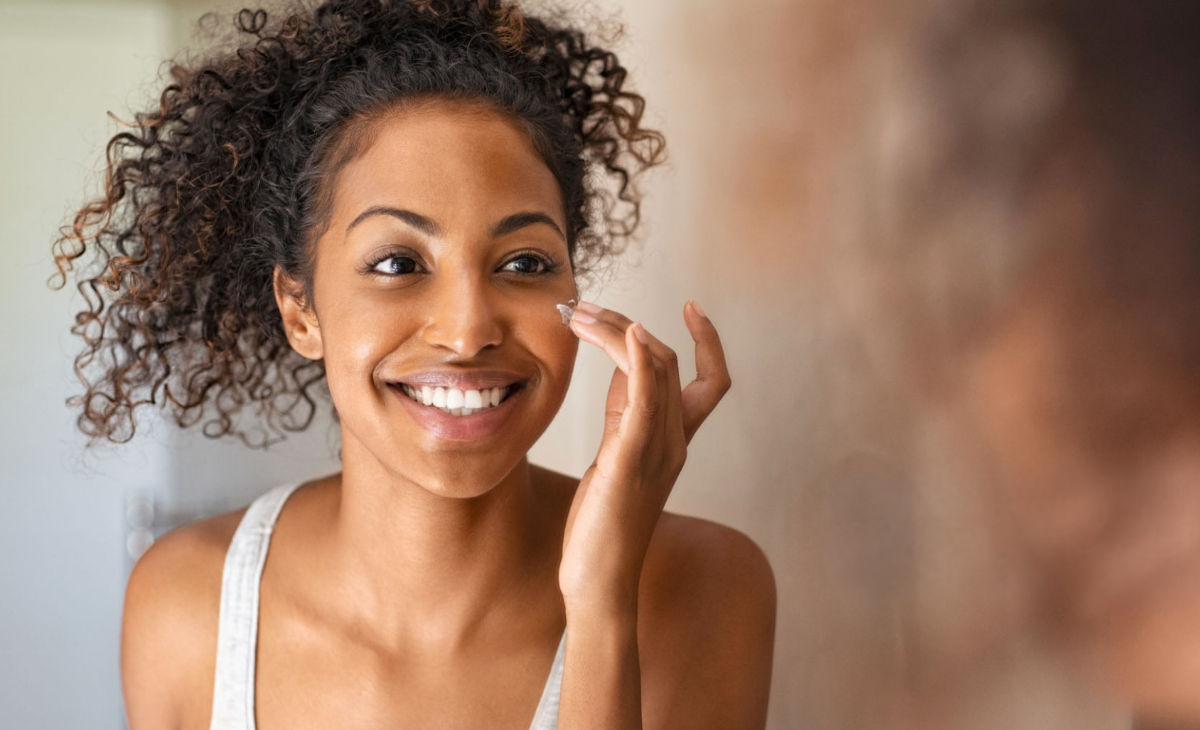 Look and feel your best with our cosmetic dermatology services
Our experienced skin care provider in Franklin is also here to help you look your best by offering cosmetic dermatology services. These services are designed to rejuvenate your skin and reduce the appearance of lines and wrinkles. During your consultation with Sarah Vicari, PA-C, you'll receive an action plan that's designed to help you meet your aesthetic goals.
Our certified physician assistant in Franklin specializes in many cosmetic treatments, such as Botox®, dermal fillers, and Dysport®. Botox is an injectable treatment that improves the appearance of frown lines and crow's feet, and Dysport works similarly to reduce the appearance of moderate-to-severe lines between the eyebrows. Dermal fillers smooth facial wrinkles, including lines around the mouth and lips.
Visit a trusted skin care expert in Franklin
At Forefront Dermatology, the core of our practice is based on our dedication to providing high-quality, compassionate care to patients of all ages. We always strive to give everyone the effective, personalized care they need to improve the health of their skin. Exceeding the expectations of our patients is important to us, and we're focused on providing a pleasant experience for all residents of our community.
Whether you're looking to clear up acne, treat the symptoms of psoriasis, achieve younger-looking skin, or receive a yearly skin check, you'll receive the superior care you deserve from our certified physician assistant in Franklin. Call us today at 414-877-0299 to schedule your appointment at Forefront Dermatology. We also offer teledermatology virtual visits for patients who would prefer to speak with our provider from the comfort of their own home.