Your trusted skin care provider in South Boston
Compassionate care from experienced,
board-certified dermatologists.
Commitment to quality care in South Boston, VA
Providing exceptional care experiences while helping patients achieve healthy, beautiful skin is our top priority at Forefront Dermatology. You can count on our compassionate, respectful approach when receiving any skincare solution from our comprehensive list of medical and cosmetic dermatology treatments all under the direct care or board-certified dermatologist, Dr. John Soderberg.
Our office is located at 405 Oak Lane, South Boston, VA 24592. You can find us behind Sentara Halifax Regional Hospital. Our office is conveniently located to serve the community of South Boston, and we are the nearest dermatology office within a one-hour drive. We welcome patients from the surrounding areas, including Sentara Halifax Regional Hospital, Southside Community College, and Dominion Energy.
Medical Dermatology
From annual skin exams to skin cancer screenings, our dermatologists and medical staff are experts in treating all skin types and tones, skin cancer, acne, eczema, moles, rashes, fungus, and more.
Skin Cancer Surgery
Skin cancer is the most common type of cancer. At Forefront Dermatology, we offer skin cancer screenings and a number of treatment options, including Mohs surgery, and more.
What our patients have to say
This is a great practice. Friendly staff, prompt appointments, expert medical knowledge, and a willing attitude to problem solve.
Forefront Patient
I am very pleased with the care I have been given at Forefront Dermatology. Everyone that I have met there is very professional and caring.
Forefront Patient
My first appointment was great. Loved the staff and the experience!
Forefront Patient
Why Choose Forefront Dermatology?
At Forefront, we're dedicated to caring for the health and well-being of each of our patients. If you find yourself asking others or searching online for "The best dermatologist near me," you can feel confident that we'll provide the most advanced care possible. Our large network of board-certified dermatologists has the experience and knowledge to treat even the most difficult cases.
Many of our offices are equipped to handle advanced dermatology needs and are supported by Mohs surgeons, who are experts in the treatment of skin cancers affecting the face, neck, hands, and feet. With our dermatopathology lab, we're able to carefully examine biopsy results and view the full medical history of each patient.
ABOUT US >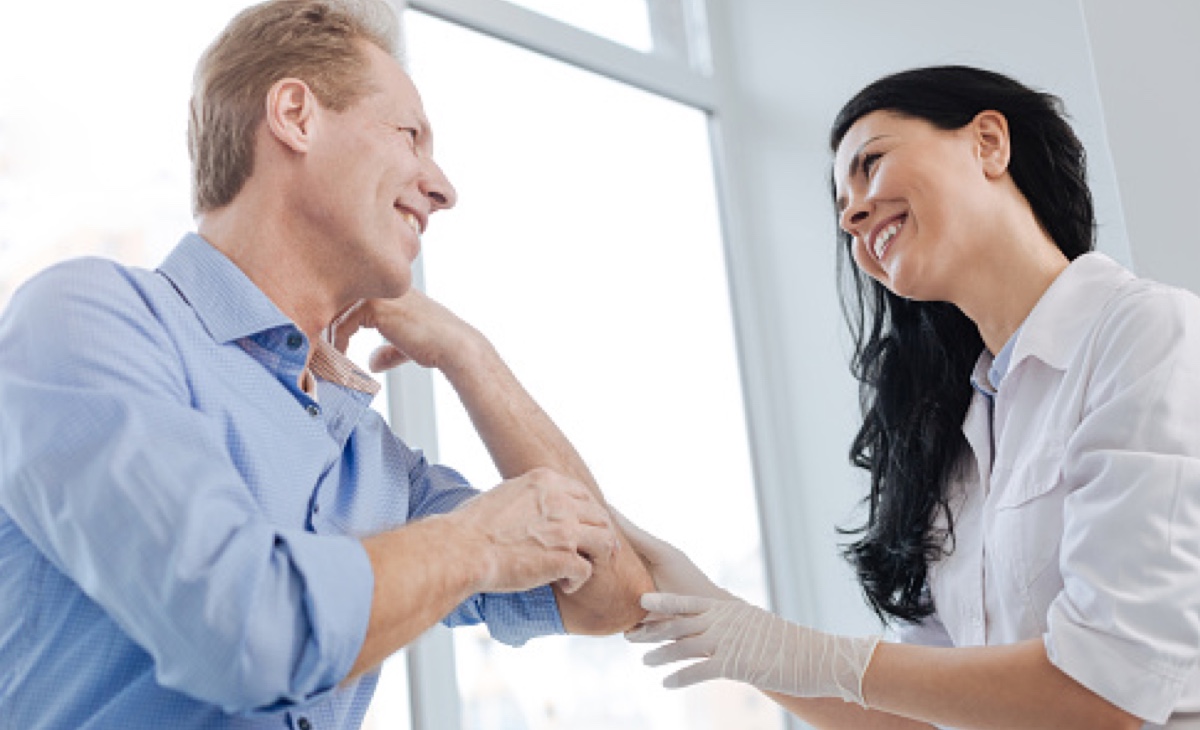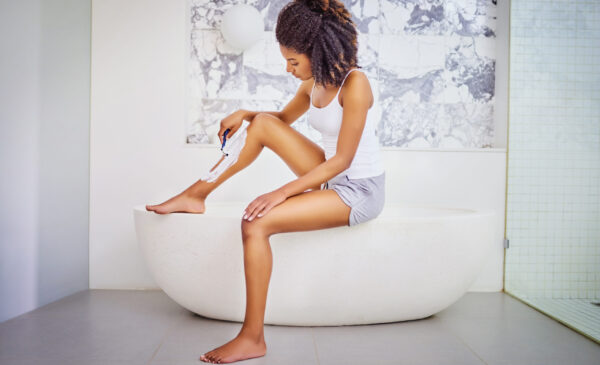 How to Avoid Razor Bumps
Razor bumps are a pesky result of improper shaving. Here are our top 4 tips to avoid razor bumps. Tip 1: Shave with the Grain One of the biggest causes of razor bumps is shaving against the grain. You need to shave in the same direction that the hair grows – always, no exceptions. […]
CONTINUE READING >
Dr. John Soderberg, trusted provider
Dr. John Soderberg is our caring and experienced board-certified dermatologist, with almost 10 years of experience meeting the unique skin care needs of patients of all ages. John specializes in the early detection of skin cancer and the treatment and management of many skin conditions, including warts, eczema, acne, and psoriasis. As your skin care expert, Dr. Soderberg is dedicated to providing high-quality, customized skin care and communicating with you openly so you understand your diagnosis and feel confident about your treatment plan.
Expertise and experience in medical dermatology
Our knowledgeable provider can diagnose and treat a variety of different diseases affecting your skin, nails, or hair. Acne, psoriasis, warts, rashes, hyperhidrosis, hair loss, hives, nail fungus, and rosacea are just a few of the many conditions treated at Forefront Dermatology in South Boston, VA.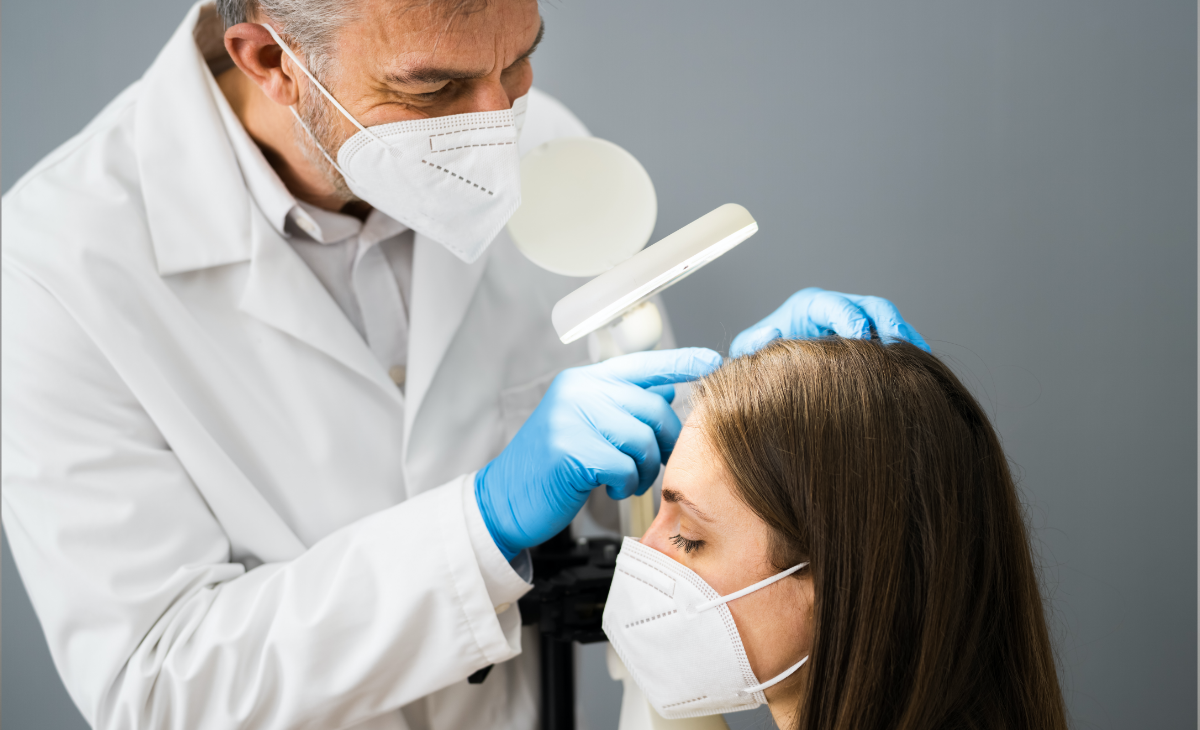 Skin cancer treatment and prevention
Skin cancer is the most common type of cancer, and it's a diagnosis that we take very seriously. With early detection and treatment, it's possible to successfully treat skin cancer.
According to recommendations by the American Academy of Dermatology, everyone should receive a skin check once a year. The examination includes a complete body scan, where your provider will look for and detect any abnormal or unusual spots that may need further evaluation. However, if you notice skin abnormalities or changes in your skin at any time, contact your provider in South Boston immediately.
If skin cancer is diagnosed, your provider will form a treatment plan that's specifically designed for you. At Forefront Dermatology in South Boston, VA, your provider offers several treatments for non-melanoma skin cancer. These treatment options include scraping and burning, cryotherapy, and standard excision.
Improve your self-confidence with our cosmetic dermatology services
At Forefront Dermatology in South Boston, VA, we want to help every patient look and feel their best. With our cosmetic dermatology services, we can help you achieve your aesthetic goals. It can be challenging to determine which option is best for you, but your provider will recommend a cosmetic treatment based on your specific goals and lifestyle.
We offer BOTOX® injections to reduce the appearance of lines and wrinkles, including crow's feet around the eyes and frown lines between the eyebrows. You can also choose from the Juvederm® family of fillers to revitalize your appearance, smooth lines and wrinkles, minimize vertical lip lines, plump thinning lips, or add volume to sagging cheekbones and flat cheeks. In addition, we also offer Kybella®, an injectable cosmetic treatment that can improve your facial profile by removing excess fat under the chin.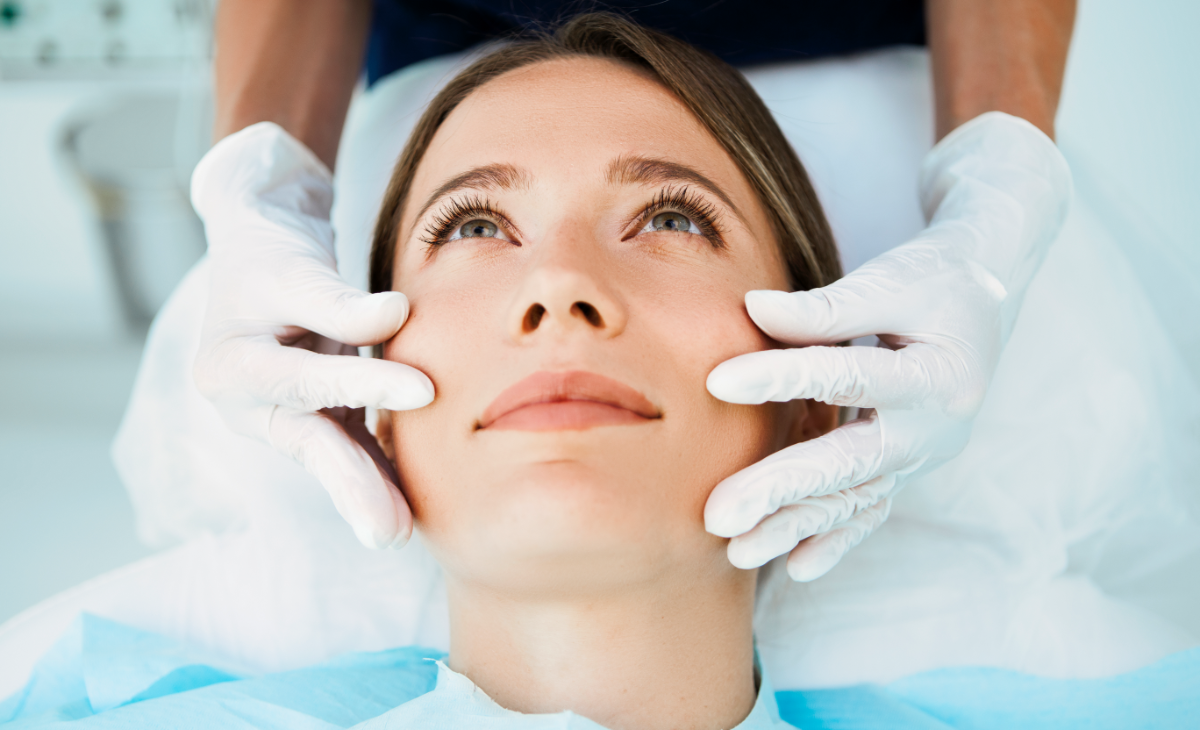 Patient-centered care from a trusted South Boston, VA provider
A compassionate and experienced provider is waiting for you at Forefront Dermatology in South Boston, VA. Setting the standard for superior service is important to us, and we're focused on providing a pleasant experience for all patients. We also believe in connecting with our patients and members of the community. That's why we partner with different charities and organizations, including Halifax County Cancer Association, Shriners Organization, and St. Jude Children's Research Hospital.
Whether you're looking to receive a skin cancer examination, clear up existing acne, or achieve younger-looking skin, you can count on the high-quality care you'll receive from your provider. Call us today at 434-549-0383 to schedule an appointment. You can also fill out our online appointment request form and a scheduling specialist will reach out to you to book your visit to our office. Once you are a patient, you will also have access to our patient portal for scheduling appointments, connecting with your provider, and requesting prescription refills. Get in touch with us today to receive the superior care that you deserve.