Your trusted skin care provider in Wauwatosa
Compassionate care from experienced,
board-certified dermatologists.
Board-certified dermatologists near you.
If you are looking for a dermatology office in Wauwatosa, WI committed to providing compassionate and comprehensive care, Forefront Dermatology delivers on those values every day. We've assembled an all-star team of skilled, competent board-certified dermatologists, a physician assistant, an Advanced Practice Nurse Prescriber, and support staff. They dedicate themselves to the core values of patient-centered, high-quality care.
Our office address is 2600 North Mayfair Road, Suite 810, Wauwatosa, WI 53226. We are located next to the Mayfair Mall. You'll see our free-standing building north of the mall parking lot.
At Forefront Dermatology, we understand there is no substitute for healthy skin, which is why we guarantee the communities in the Wauwatosa area nothing less than stellar skincare services and attention. Your skin's health is a priority in our practice. We have the latest tools and keep our service catalog up to date with all the modern procedures and treatments.
We're offering a special Double Defense Kit for $150,
which includes SkinCeuticals C E Ferulic and Physical UV Defense Sunscreen (a $75 value)
When you have a cosmetic procedure performed,
you can get 25% off all sunscreens that day. If you don't have a procedure booked, you can still get 10% off all sunscreens.
Don't miss out on this opportunity to protect your skin! This offer is valid at participating locations from 5.1.23-5.31.23, while supplies last. Please note that this offer cannot be combined with any other promotions.
What our patients have to say
This is a great practice. Friendly staff, prompt appointments, expert medical knowledge, and a willing attitude to problem solve.
Forefront Patient
I am very pleased with the care I have been given at Forefront Dermatology. Everyone that I have met there is very professional and caring.
Forefront Patient
My first appointment was great. Loved the staff and the experience!
Forefront Patient
Why Choose Forefront Dermatology?
At Forefront, we're dedicated to caring for the health and well-being of each of our patients. If you find yourself asking others or searching online for "The best dermatologist near me," you can feel confident that we'll provide the most advanced care possible. Our large network of board-certified dermatologists has the experience and knowledge to treat even the most difficult cases.
Many of our offices are equipped to handle advanced dermatology needs and are supported by Mohs surgeons, who are experts in the treatment of skin cancers affecting the face, neck, hands, and feet. With our dermatopathology lab, we're able to carefully examine biopsy results and view the full medical history of each patient.
ABOUT US >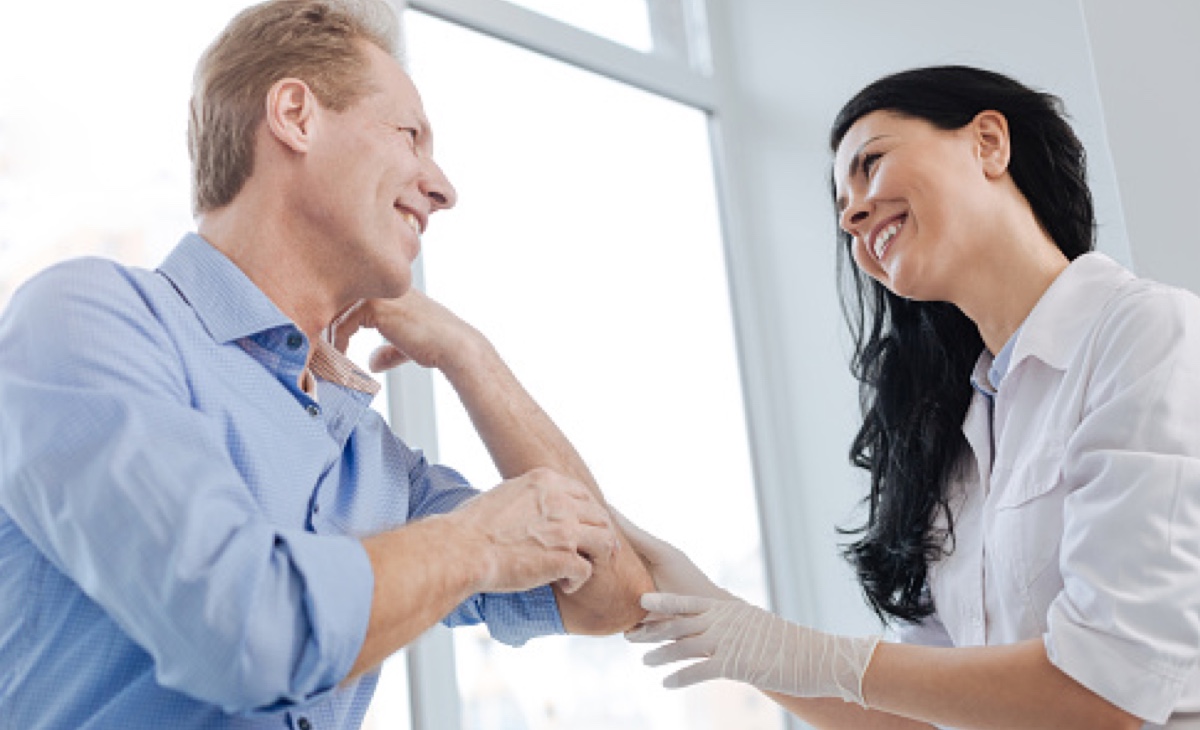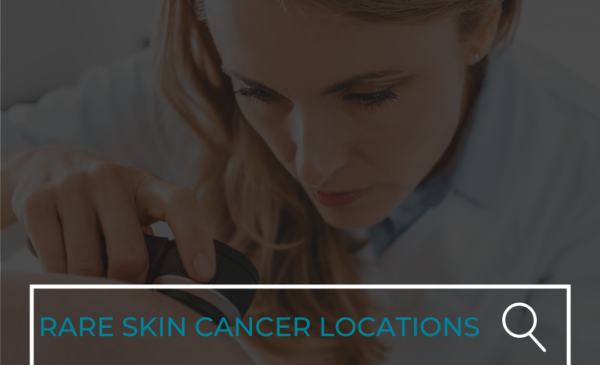 Rare Locations Skin Cancer Has Been Found
When you think of skin cancer, your first thought probably is somewhere on the face or arms. But did you know that skin cancer can be and has been found in areas that may or may not ever see sunlight?  Here are a few surprising and rare places skin cancer has been found: The Scalp […]
CONTINUE READING >
Your skin's health motivates all we do
As the largest organ of your body, your skin has just as many layers as it has functionalities for your immune system, making it a vital organ. If you have concerns about your skin, see a dermatologist in Wauwatosa at Forefront Dermatology because we are a practice that believes in providing a proficient and safe patient experience. Your skin works hard every day to shield you from infectious agents. Let Forefront's skincare specialists help you return the favor with our exceptional medical, surgical, and cosmetic dermatology services.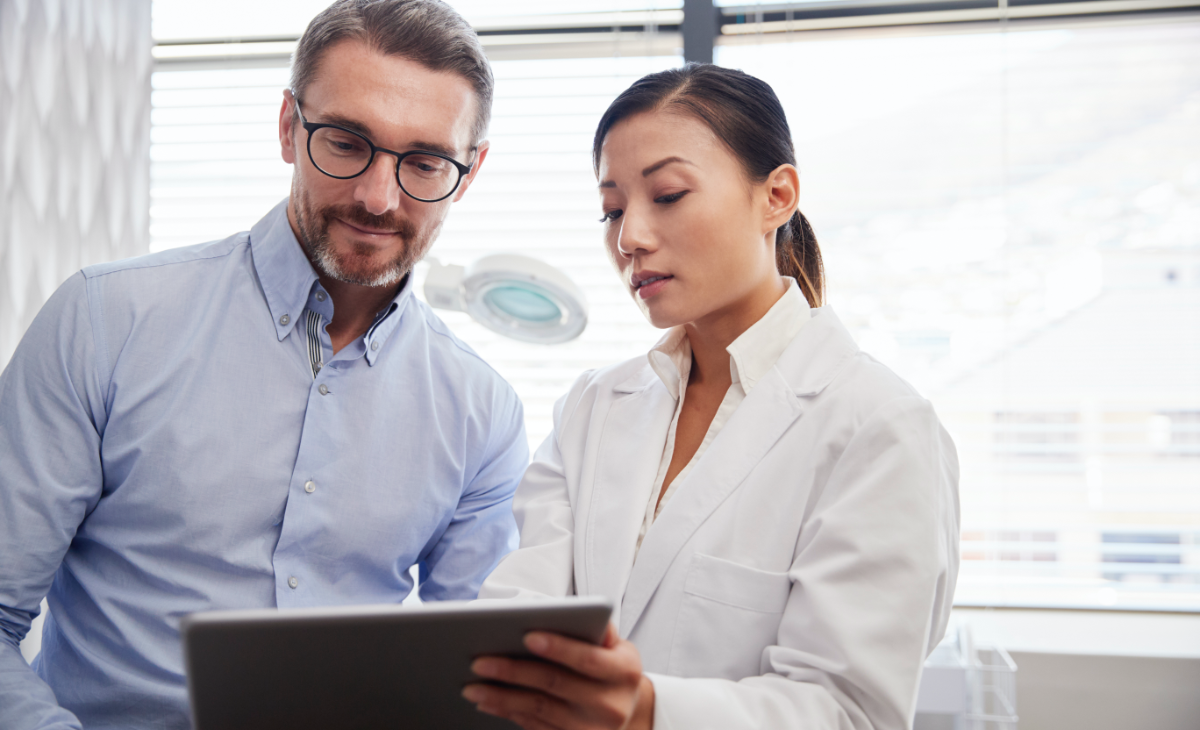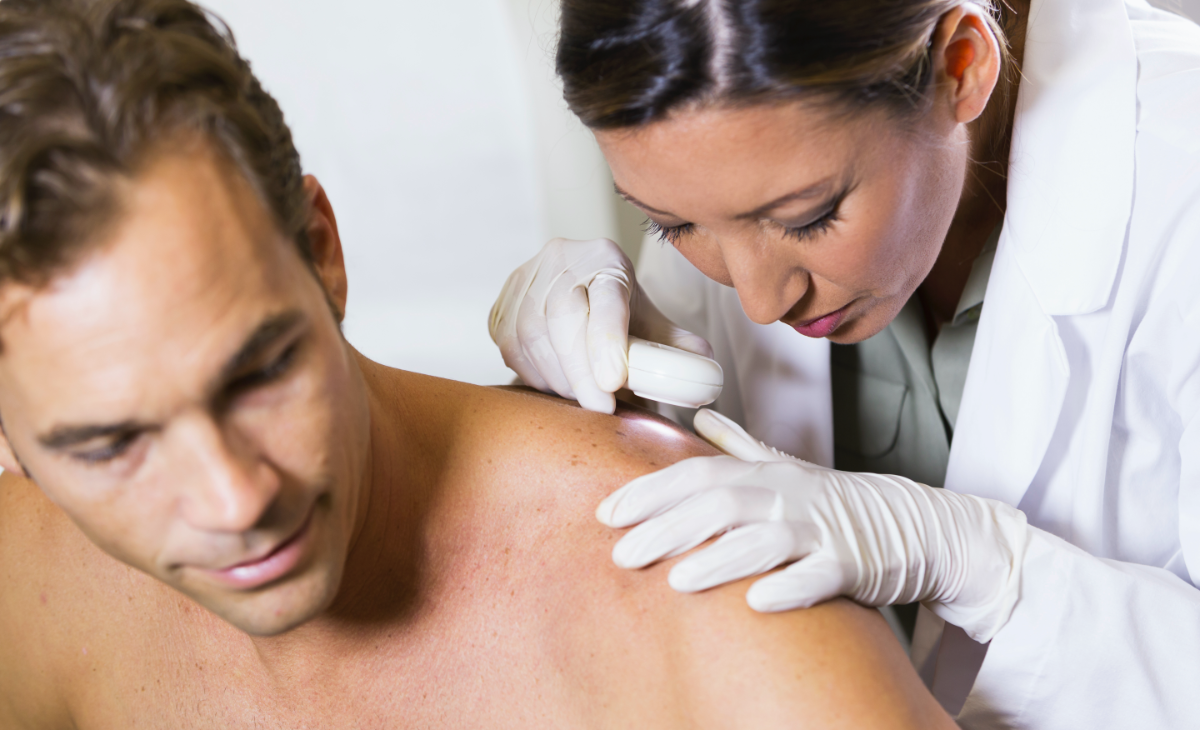 Medical dermatology at its finest
The dedicated powerhouse team of skilled board-certified medical dermatologists is well-established at Forefront Dermatology. They are qualified to diagnose and treat thousands of skin conditions and diseases that a general practitioner may lack the training to identify.
At Forefront Dermatology, we tailor our treatments according to your needs. When determining your recommended procedure and services, we will forever keep your best interests at heart. Our comprehensive catalog of skincare treatments works to treat thousands of illnesses that can affect the skin, hair, and nails.
As a vital component of your wellness, the American Cancer Society and the American Academy of Dermatology recommend that you have a yearly skin check. A yearly skin check is a thorough body scan which can help a skincare specialist discover abnormal or suspicious spots on your skin. Besides this annual examination, any time you notice general skin problems, especially persistent issues like discoloration, dry, or irritable skin, contact a dermatologist in Wauwatosa immediately.
Receive powerful, effective treatment for skin cancer
According to the Skin Cancer Foundation, skin cancer accounts for about half of all the cancer cases reported each year. Most times, the best defense against cancer is early detection. Your Forefront dermatologist in Wauwatosa is your first line of defense and can screen for precancerous and cancerous patches. Then, in the event of cancer discovery, your skincare specialist will immediately outline the next steps and what your action plan will be.
We have several therapeutic options for fighting skin cancer. They include standard excision, cryotherapy, and burning and scraping. In addition, we have a Fellowship-Trained Mohs surgeon onsite. Mohs surgery is the most effective treatment for common non-melanoma skin cancer such as basal cell and squamous cell carcinoma. Because of Mohs surgery's high success rate, many patients only require a single surgery for treatment success.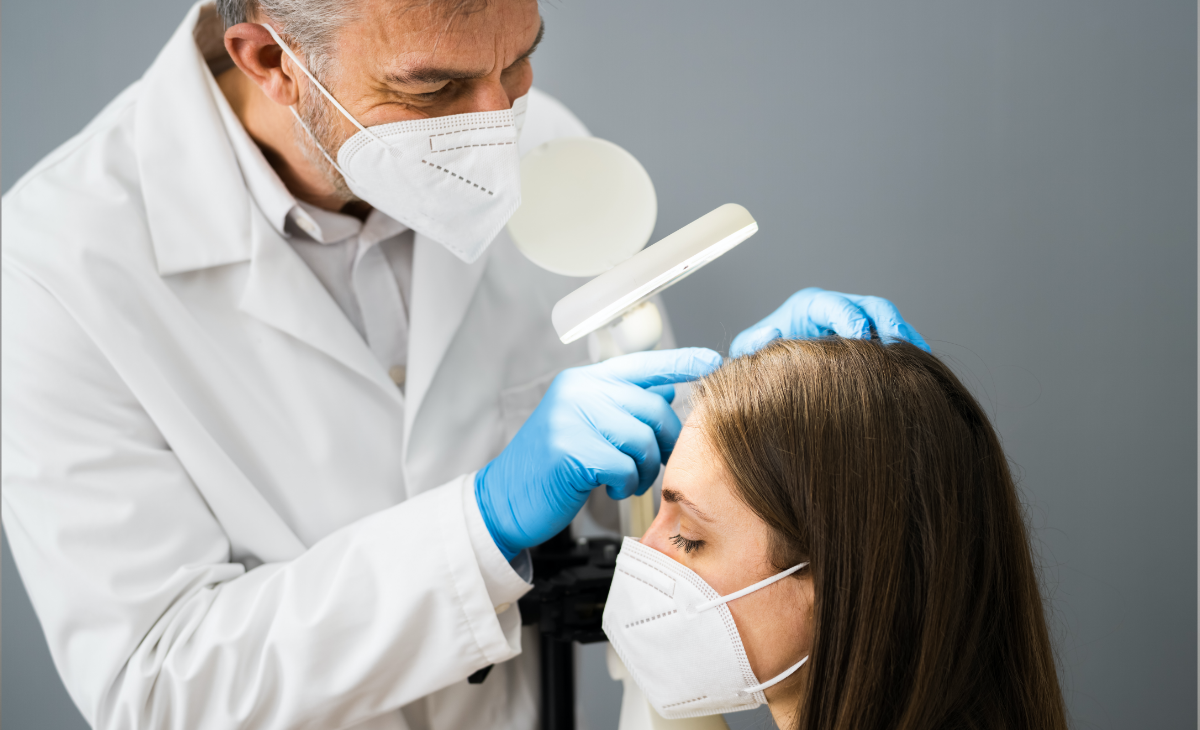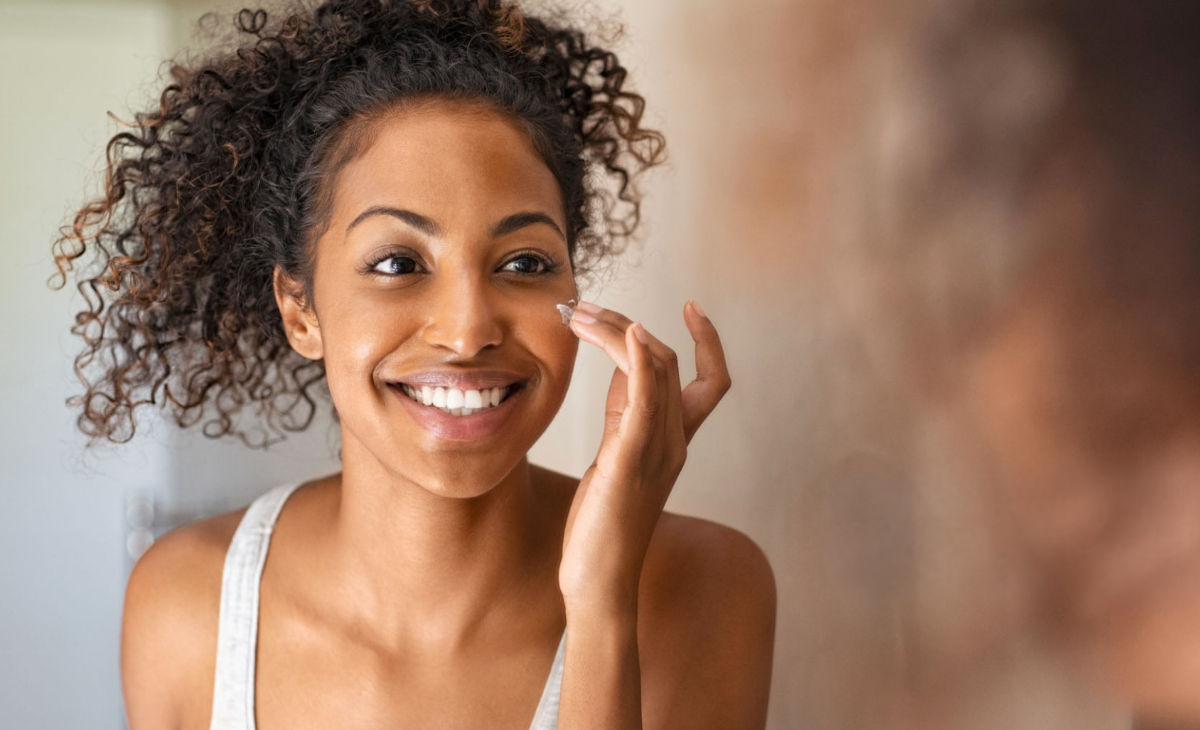 Trusted cosmetic dermatology in Wauwatosa
If you have ever been in a pharmacy looking for skincare products, then you've likely experienced a feeling of being overwhelmed with the many products available. Our cosmetic dermatologists in Wauwatosa will be the first to tell you that because everyone's skin is different, what may work well for one person may not deliver the same results for you. You can purchase clinically innovative skincare products, including SkinCeuticals, which many experts and dermatologists say provide an effective balance of cosmetics and pharmaceuticals.
The dermatologists at Forefront Dermatology do not use a cookie-cutter approach to cosmetic skincare. A dermatologist in Wauwatosa can help you pick the right services to deliver the precise results you desire, like sculpting, rejuvenating, or tightening. Our cosmetic services include photodynamic therapy (PDT), Blu Light Therapy, Platelet-rich plasma (PRP) for hair loss, micro-needling, SkinPen, chemical peels, BOTOX®, fillers, UVB phototherapy, patch testing, and many other treatments.
Patient-centric dermatology in Wauwatosa
A compassionate and empathetic dermatologist in Wauwatosa is waiting at Forefront Dermatology for you. A professional and progressive patient experience is vital to us.
Call us at 414-771-1122 to schedule your consultation. If it's more convenient, you can also request an appointment online. Once we receive your info, a scheduling specialist will promptly contact you for booking. Once you are a patient, you will receive access to our Patient Portal where you are able to request appointments online, communicate with your doctor, and even request prescription refills or check lab results.
Whether you need to clear up embarrassing acne, want a treatment for psoriasis or would like to reverse signs of aging, we'll take good care of you. Contact us today because it's time to give your skin the high-quality care it deserves.