Your trusted skin care provider in Harrison
Compassionate care from experienced,
board-certified dermatologists.
Your caring dermatologist in Harrison, OH
When you visit Forefront Dermatology, you will receive care from a knowledgeable, board-certified dermatologist and care providers who are empathetic, compassionate, and experts in their fields. Our welcoming staff provides superior dermatology services and a positive, pleasant experience for all our valued patients. We're not only passionate about helping you achieve and maintain healthy skin—we care about you as a person and prioritize your well-being.
You'll find our office in Suite 100 at 1149 Stone Drive, Harrison, OH 45030. We're across the street from Harrison Bowl.
What our patients have to say
This is a great practice. Friendly staff, prompt appointments, expert medical knowledge, and a willing attitude to problem solve.
Forefront Patient
I am very pleased with the care I have been given at Forefront Dermatology. Everyone that I have met there is very professional and caring.
Forefront Patient
My first appointment was great. Loved the staff and the experience!
Forefront Patient
Why Choose Forefront Dermatology?
At Forefront, we're dedicated to caring for the health and well-being of each of our patients. If you find yourself asking others or searching online for "The best dermatologist near me," you can feel confident that we'll provide the most advanced care possible. Our large network of board-certified dermatologists has the experience and knowledge to treat even the most difficult cases.
Many of our offices are equipped to handle advanced dermatology needs and are supported by Mohs surgeons, who are experts in the treatment of skin cancers affecting the face, neck, hands, and feet. With our dermatopathology lab, we're able to carefully examine biopsy results and view the full medical history of each patient.
ABOUT US >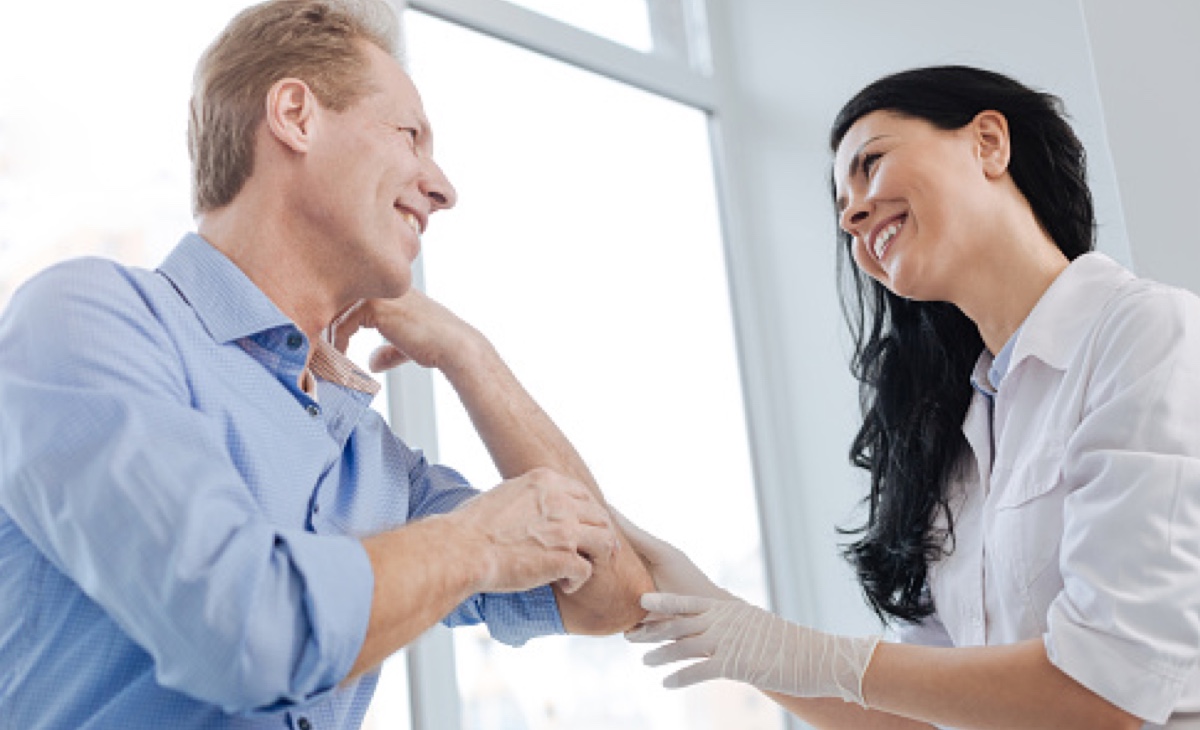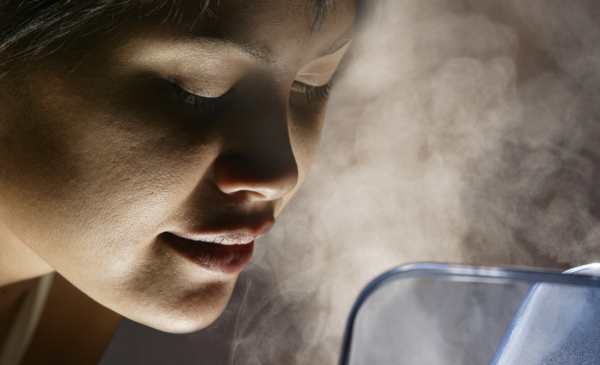 Are At-Home Facial Steamers Safe?
Thanks to social media, the use of at-home facial steamers has increased over the years, but are they safe? Let's break down the pros and cons of home facial steamers.  Pros At-home facial steamers help open pores and loosen any buildup of dirt, releasing acne-causing bacteria and dead skin cells that would contribute to acne, […]
CONTINUE READING >
Exceptional dermatological care for all your skincare needs
Your skin works constantly to protect you from harmful agents in the environment. Dr. Andrew M. DuBois and Sarah Ferrell, PA-C, can help you care for your skin so it stays strong and healthy. Our practice offers a full range of dermatology services, from a full suite of medical services to cosmetic treatments, lasers, screenings for the early detection of skin cancer, and more.
It's our goal to create a rewarding, collaborative relationship with our patients, and we're committed to providing you with the best possible care for your skin and overall well-being. Your skincare specialist will personalize your treatment plan, so it fits your specific needs and lifestyle. As we help you improve the health of your skin and work with you to find an innovative solution to your concerns, our team of providers will always treat you with respect and compassion.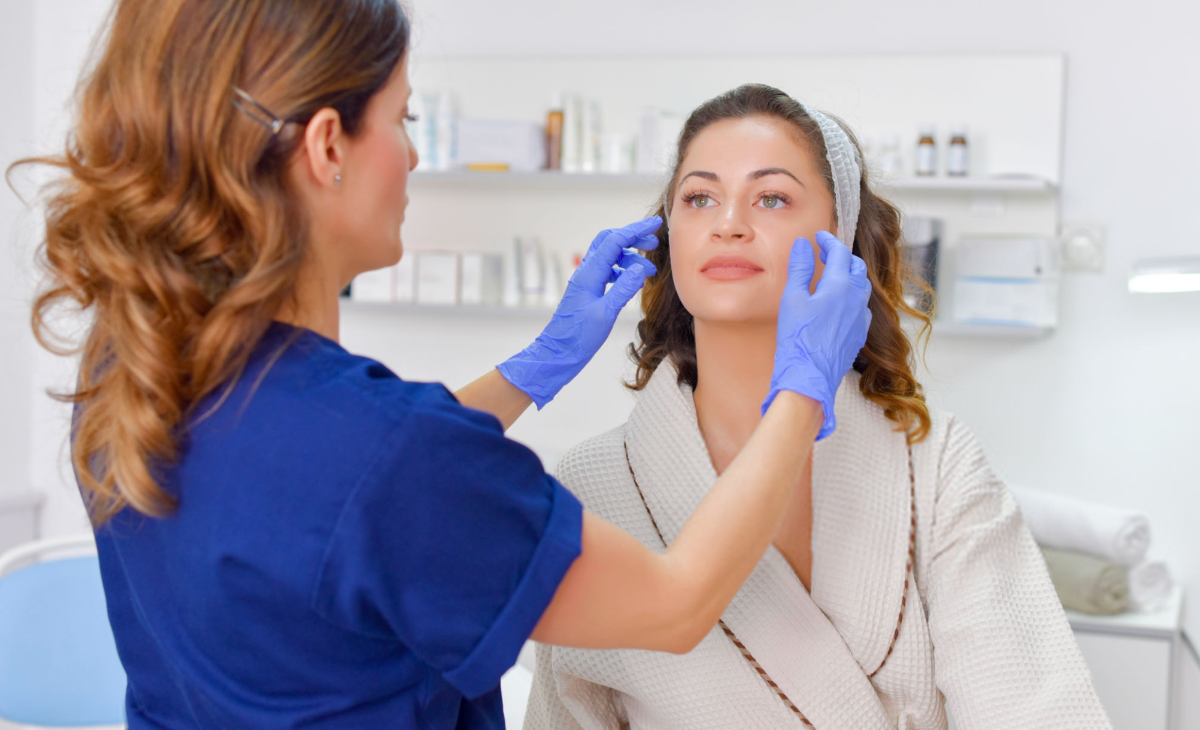 Rejuvenate your skin with cosmetic dermatology
Your Harrison dermatologist wants to help you achieve your aesthetic goals so you can look and feel your absolute best. We offer professional and precise BOTOX® injections that can provide you with a younger-looking appearance by reducing the appearance of fine lines and wrinkles.
We also provide pulse dye laser (PDL) treatment, which utilizes a special beam of light to target blood vessels in the skin. PDL treatment can safely improve the appearance of wrinkles, stretch marks, broken capillaries, rosacea, scars, and facial redness.
Receive reliable skin cancer detection and treatment in Harrison
According to the Skin Cancer Foundation, more people receive a skin cancer diagnosis than all other types of cancer combined. Early detection of skin cancer is crucial to successful treatment. At Forefront Dermatology, our providers are specially trained to recognize both cancerous and precancerous spots of melanoma and non-melanoma skin cancer.
If you're diagnosed with skin cancer, our dermatologists offer several treatments that can help you overcome the disease. Treatment options for non-melanoma skin cancer include standard excision, cryotherapy, and scraping and burning. We'll discuss the best solution with you and form an effective treatment plan.
Forefront Dermatology in Harrison also has a board-certified dermatologist who specializes in Mohs surgery and received training from the American College of Mohs Surgery—Dr. Andrew M. DuBois. Mohs surgery is highly effective in the treatment of skin cancer, and the procedure is recognized for its accuracy and success rate.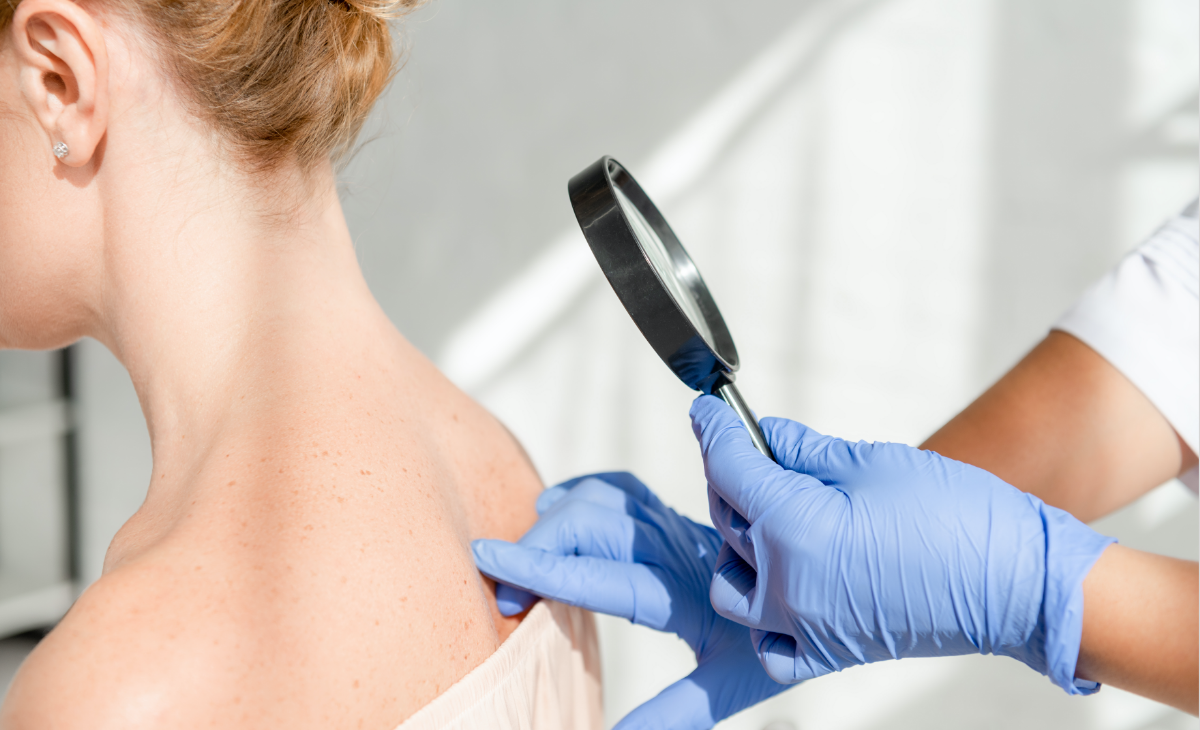 Medical skincare services to improve skin health and wellness
Our providers have the training and expertise needed to get to the source of your skin issues, delivering treatments that can provide you with much-needed relief.
Rashes, warts, acne, eczema, psoriasis, hair loss, and nail fungus are just a few of the many conditions affecting the skin, hair, or nails treated by our skincare specialists. Your dermatologist in Harrison will provide expert care that's tailored to your specific needs.
Our providers also specialize in the early detection of skin cancer and recommend that everyone receives an annual skin check. During the exam, your provider will carefully examine your skin from head to toe, looking for any abnormal or suspicious spots. Schedule an appointment at Forefront Dermatology in Harrison immediately if you notice any sudden changes in the appearance of your skin like redness, discoloration, or color changes in moles.
Schedule an appointment with a trusted dermatologist in Harrison, OH
If you're ready to start your journey toward beautiful, healthy skin, a dermatologist in Harrison is looking forward to partnering with you to help achieve the skin you've always wanted. We'll work hard to provide an exceptional patient experience and ensure that you feel comfortable during your visit. We believe that everyone should have convenient access to the high-quality dermatology services we provide. Our office typically has appointments available within two to three weeks-you won't have to wait months to receive care from our experienced providers.
Call Forefront Dermatology in Harrison at 513-845-8120 to talk to a member of our friendly team who will help you book a convenient appointment. You can also request an appointment online here.