Your trusted skin care provider in Farmington
Compassionate care from experienced,
board-certified dermatologists.
Your trusted dermatologist in Farmington, MO
At Forefront Dermatology in Farmington, MO, our patient-centered, compassionate approach to skincare is the core of our practice. It's our belief that healthy skin contributes to a healthier life, so our dermatologists specialize in diagnosing and treating a variety of skin, hair, and nail diseases. We also specialize in skin cancer diagnosis and treatment. Whatever your skincare needs, we're confident that our experienced dermatologists will help you find a solution, while also treating you with the respect and care that you deserve.
Our practice has proudly served the Farmington community since 1999. You can find us at 1223 Maple Street, Farmington, MO 63640. We're located across the street from Rhodes, Menards, and Colton's Steakhouse. To accommodate the needs of all our patients, our office is wheelchair accessible.
What our patients have to say
This is a great practice. Friendly staff, prompt appointments, expert medical knowledge, and a willing attitude to problem solve.
Forefront Patient
I am very pleased with the care I have been given at Forefront Dermatology. Everyone that I have met there is very professional and caring.
Forefront Patient
My first appointment was great. Loved the staff and the experience!
Forefront Patient
Why Choose Forefront Dermatology?
At Forefront, we're dedicated to caring for the health and well-being of each of our patients. If you find yourself asking others or searching online for "The best dermatologist near me," you can feel confident that we'll provide the most advanced care possible. Our large network of board-certified dermatologists has the experience and knowledge to treat even the most difficult cases.
Many of our offices are equipped to handle advanced dermatology needs and are supported by Mohs surgeons, who are experts in the treatment of skin cancers affecting the face, neck, hands, and feet. With our dermatopathology lab, we're able to carefully examine biopsy results and view the full medical history of each patient.
ABOUT US >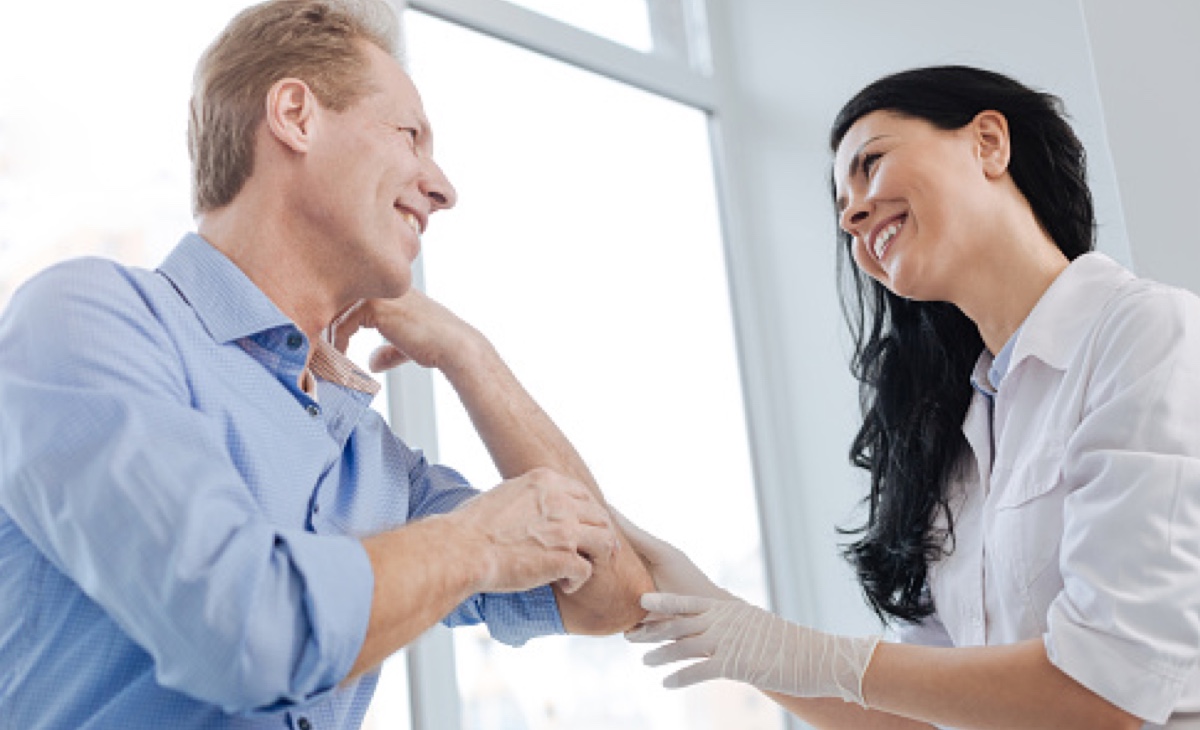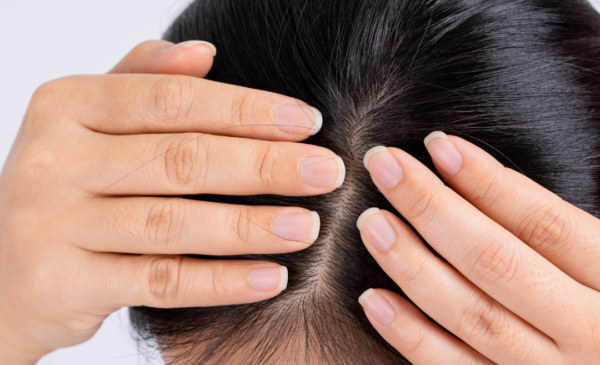 At-Home Dry Scalp Treatment
Dry scalp can be a result of a variety of issues, from dandruff and atopic dermatitis to scalp psoriasis and a hair product reaction. If you are looking for immediate relief from the inflammation and itchiness of a dry scalp there are several at-home dry scalp treatments you can try. Coconut Oil – Coconut oil […]
CONTINUE READING >
Our Farmington dermatologists care about the health of your skin
Your skin is the largest organ of your body, so it's important to keep it strong and healthy. A Forefront dermatologist in Farmington, MO will work with you to develop a personalized treatment plan that keeps your skin healthy for years to come. We value the partnerships we create with our patients. You can always rely on our commitment to providing the greatest care possible.
Drs. Samantha McNail, Darrell Griffin, and Shane Grace, as well as Amy Thayer, FNP-C, take pride in educating patients so they can take an active role in their treatment. We are results-driven and aim to provide superior care through experience, knowledge, and the dedication we have for our patients. Our office in Farmington, MO also has a board-certified dermatologist who specializes in pediatrics, Dr. Darrell Griffin.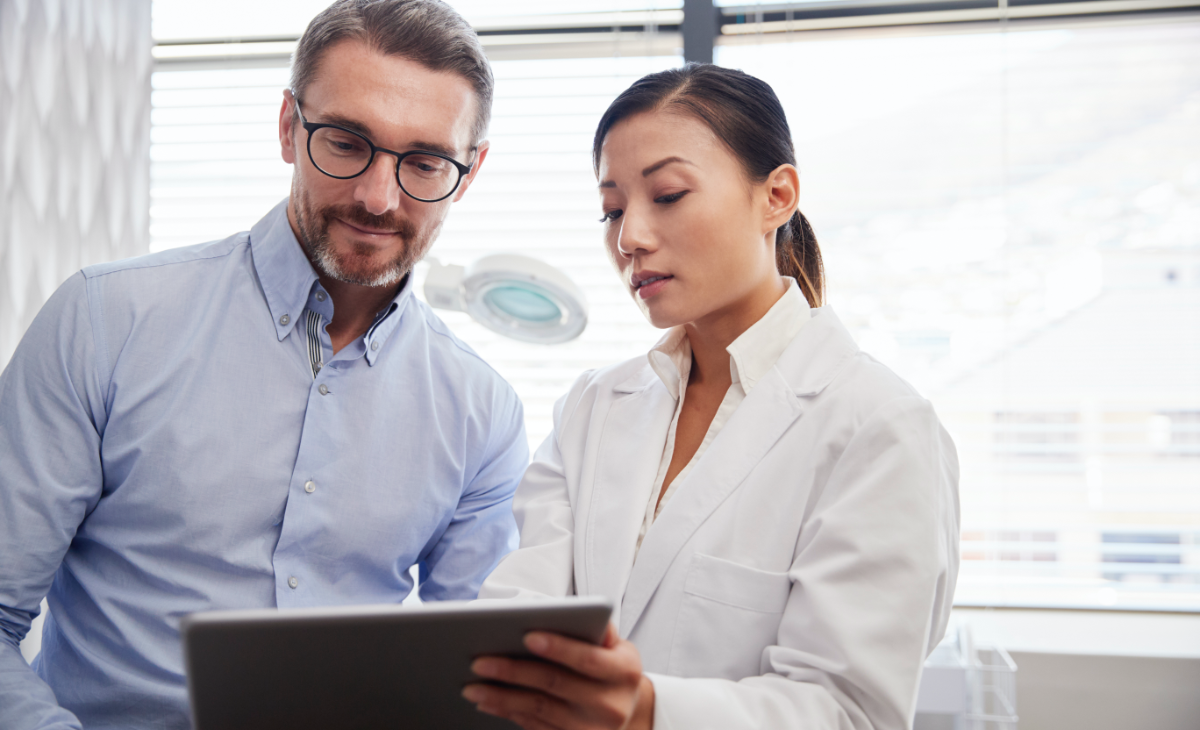 Dermatologists in Farmington providing exceptional medical dermatology services
At Forefront Dermatology, you can look forward to receiving a caring, gentle approach when receiving our medical dermatology services. Our experienced, board-certified dermatologists have the training and knowledge needed to successfully evaluate, diagnose, and treat a variety of conditions. We believe that all patients deserve the highest quality treatment, and you can count on the compassionate care you'll receive from our dermatologists.
Whether you'd like to improve the appearance of your skin, treat existing rosacea or acne, or receive a complete skin cancer exam, our Farmington dermatologists are here to help. You can receive treatment for an extensive list of conditions, including acne, rashes, rosacea, moles, warts, psoriasis, hyperhidrosis, eczema, hives, ringworm, lice, vitiligo, and numerous others.
Annual skin exams in Farmington
Receiving a skin check once a year is recommended by the American Cancer Society and the American Academy of Dermatology. During your skin exam, your dermatologist in Farmington will carefully examine your skin for any signs of abnormal spots, moles, redness, or discoloration.
If your dermatologist suspects a spot could be cancerous, a sample of skin is removed for additional testing. This is called a skin biopsy, and it helps determine if you do or do not have skin cancer. If you notice any change in your skin, such as a mole or spot that bleeds, itches, changes color, or increases in size, contact our Forefront Dermatology in Farmington, MO immediately.
Dermatologist in Farmington providing effective skin cancer treatment
Detecting skin cancer early can save lives. With early detection, the 5-year survival rate for melanoma is 99%, according to the Skin Cancer Foundation. That's why your Farmington dermatologist closely examines your skin for precancerous and cancerous spots to detect melanoma and non-melanoma skin cancer.
If you receive a skin cancer diagnosis, a board-certified dermatologist in Farmington will develop an effective treatment plan that's customized for your specific needs. We provide several skin cancer treatments, such as standard excision, cryotherapy, scraping and burning, and photodynamic therapy (PDT). We are also proud to have an in-house fellowship-trained Mohs surgeon, Dr. Paul Gruber. Mohs surgery is well-known for its high success rate against skin cancer, up to 99% in fact.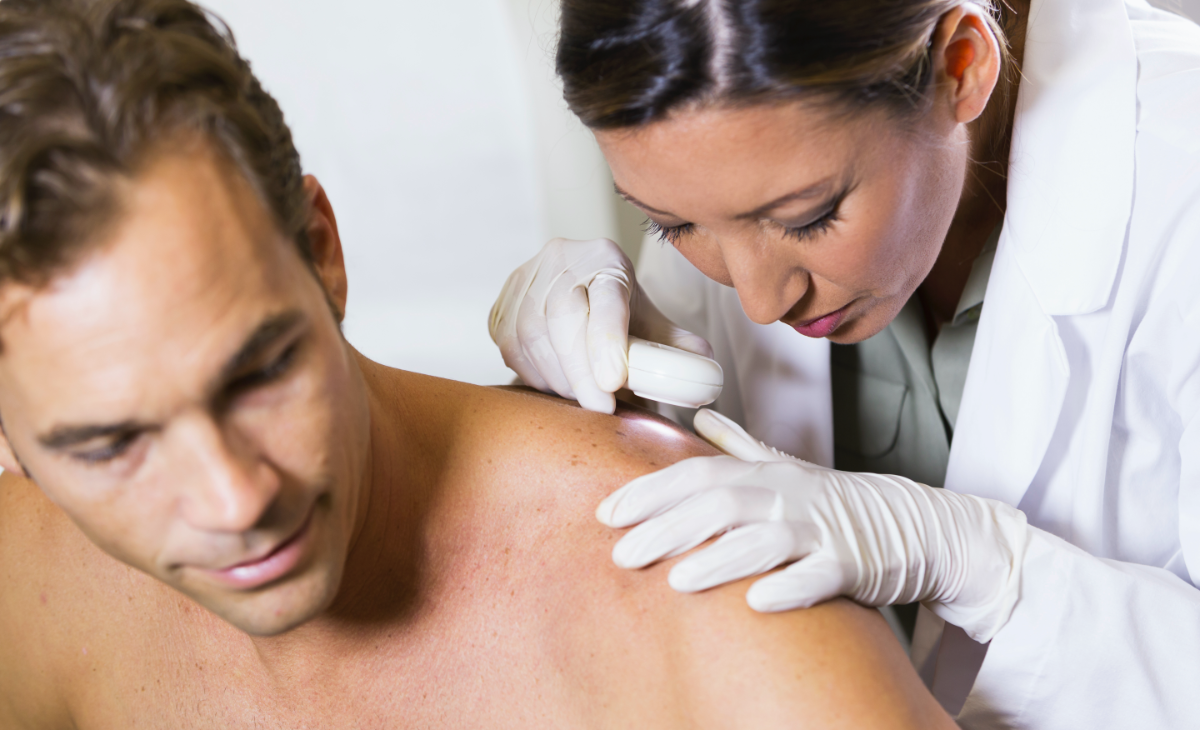 Receive compassionate care from our dermatologist in Farmington, MO
At Forefront Dermatology, we make it easy to connect with a knowledgeable, caring dermatologist in Farmington, MO. Our team is committed to helping you achieve the healthy, beautiful skin that you've always wanted. We will work hard to make sure that every visit to our office is pleasant.
Helping you maintain or achieve healthy skin is our top priority. We also want to ensure that everyone has access to high-quality skincare and can schedule an appointment, quickly. To schedule your appointment, use our convenient online self-scheduler tool or call our office at 573-760-8811 to speak with a member of our friendly team. Once you are a patient, you will have access to our online patient portal to easily schedule appointments, request prescription refills, review lab results, and speak with your provider.