Your trusted skin care provider in Kitty Hawk
Compassionate care from experienced,
board-certified dermatologists.
Your board-certified dermatologist in Kitty Hawk
The skin care experts at Forefront Dermatology are here to help you achieve and maintain the healthiest skin. We provide access to high-quality, patient-centered skin care in our communities with our selection of medical, surgical, and cosmetic dermatology services.
Our practice is located near the intersection of N. Croatan Hwy and Cypress Knee Trail at 5589 N. Croatan Hwy Kitty Hawk, North Carolina, 27949. You can find us in The Marketplace between Cosmo's Pizzeria and Spectrum. Our Kitty Hawk dermatology office serves the communities of Southern Shores, Duck, Kill Devil Hills, Point Harbor, Harbinger, and the Outer Banks.
What our patients have to say
This is a great practice. Friendly staff, prompt appointments, expert medical knowledge, and a willing attitude to problem solve.
Forefront Patient
I am very pleased with the care I have been given at Forefront Dermatology. Everyone that I have met there is very professional and caring.
Forefront Patient
My first appointment was great. Loved the staff and the experience!
Forefront Patient
Why Choose Forefront Dermatology?
At Forefront, we're dedicated to caring for the health and well-being of each of our patients. If you find yourself asking others or searching online for "The best dermatologist near me," you can feel confident that we'll provide the most advanced care possible. Our large network of board-certified dermatologists has the experience and knowledge to treat even the most difficult cases.
Many of our offices are equipped to handle advanced dermatology needs and are supported by Mohs surgeons, who are experts in the treatment of skin cancers affecting the face, neck, hands, and feet. With our dermatopathology lab, we're able to carefully examine biopsy results and view the full medical history of each patient.
ABOUT US >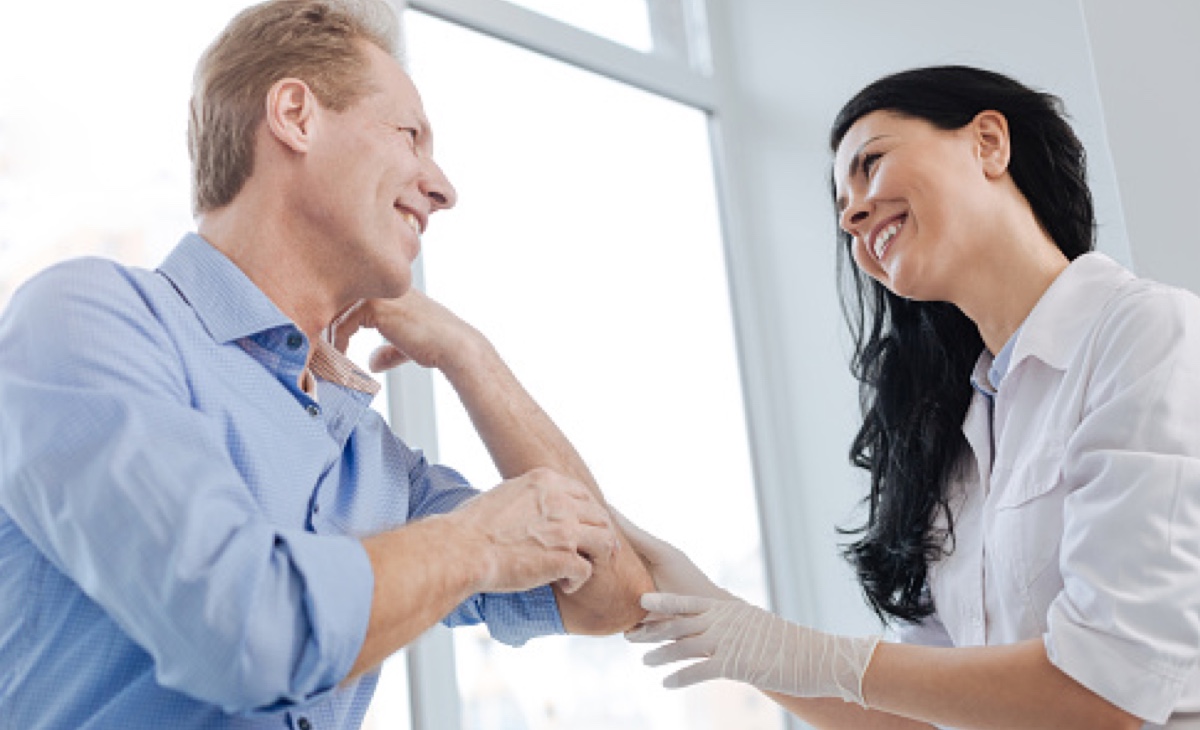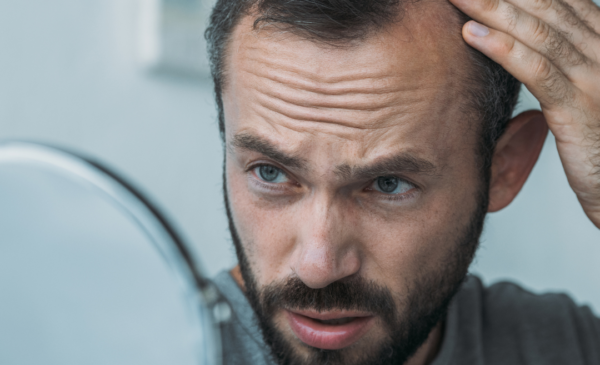 What Type of Doctor Can Help With Hair Loss?
While dermatologists are most widely known for treating skin conditions, dermatologists are also specially trained to treat hair and scalp conditions, including hair loss. If you are suffering from hair loss, you are not alone. According to The Hair Society, approximately 35 million men and 21 million women suffer from hair loss, many experiencing hair […]
CONTINUE READING >
Our top priority is your skin's health
We understand that your skin's health and appearance can affect the quality of your life, and that's why we're committed to helping you improve your overall skin health. Our board-certified dermatologist in Kitty Hawk and our team of knowledgeable specialists combine experience, compassion, and exceptional skill to provide superior patient care. We'll do all that we can to efficiently treat your skin conditions and help you achieve healthy, radiant skin.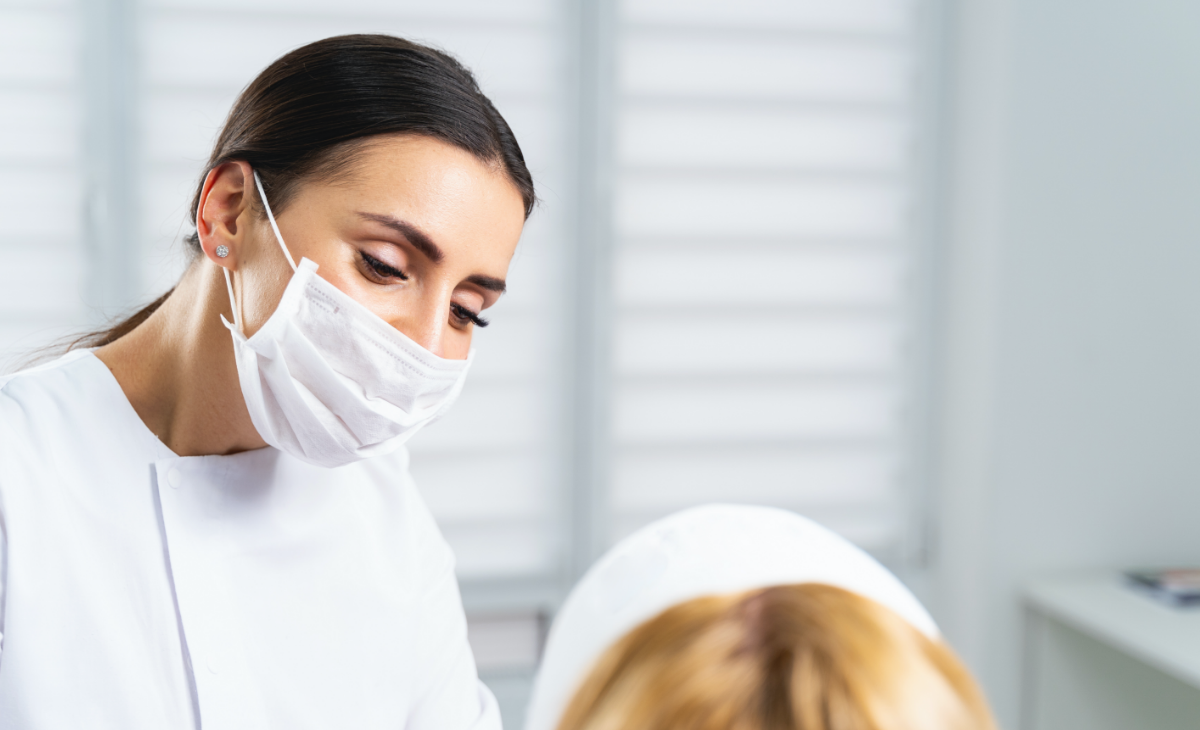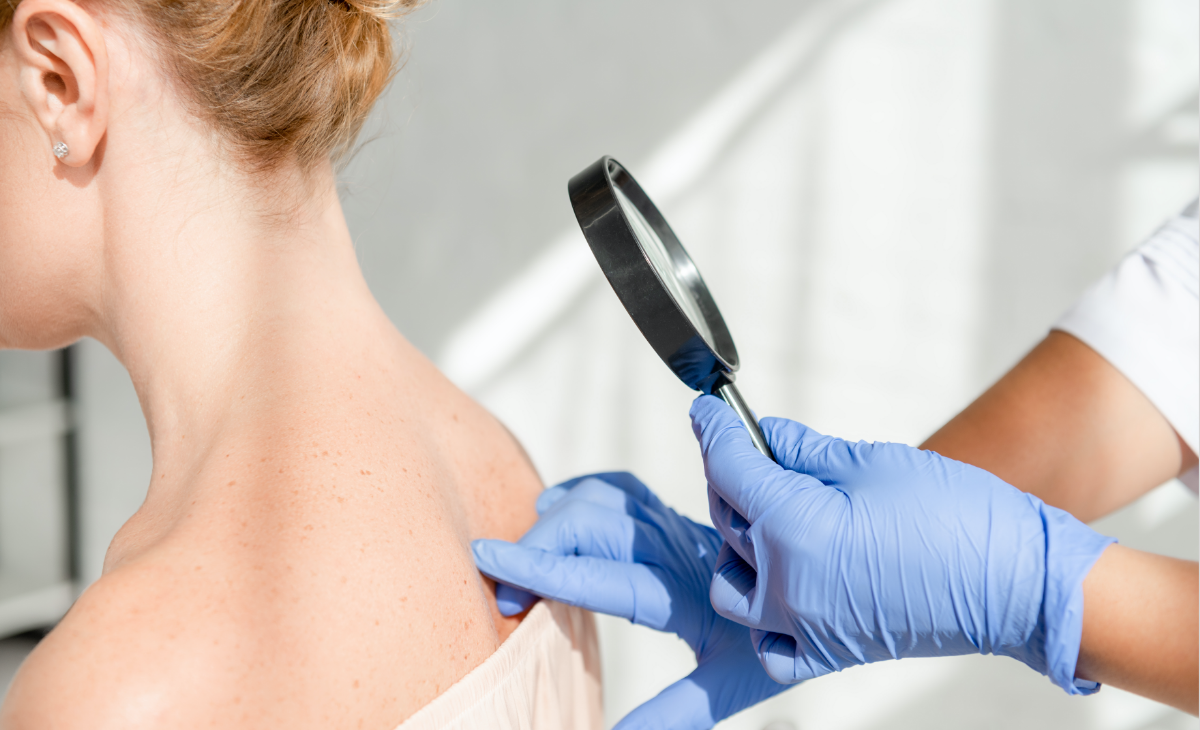 Medical dermatology services to treat a variety of skin conditions
At our Kitty Hawk practice, you can receive quality skin care services from our board-certified dermatologist Dr. Linda Heffernan-Stroud and three certified physician assistants, Timothy Jackson, Sami McCarty, and Caroline Conkwright. From acne, rosacea, eczema, psoriasis, and skin cancer, our professional and experienced team treats a wide array of disorders affecting the skin, hair, and nails. Since no two patients are alike, we believe that treatment plans should reflect the unique needs of each patient. Our dermatologist in Kitty Hawk takes the time to carefully listen to your concerns and questions and create a tailored treatment plan to help improve your skin's health.
Do you see a dermatologist once a year for a skin check? Recommendations by the American Academy of Dermatology suggest that everyone should have a yearly full-body skin cancer exam. Our skin care specialists have the training and knowledge required to detect any issues with your skin that require further examination or testing. Don't hesitate to contact our Kitty Hawk dermatologist if you have any concerns about your skin, such as persistent dryness, redness, irritation, or a mole or spot that changes in color or size.
Reliable skin cancer diagnosis and treatment from our Kitty Hawk dermatologist
Detecting skin cancer early is the most effective way of treating the disease. Most forms of skin cancer are highly treatable when detected and treated early. The experienced provider at Forefront Dermatology in Kitty Hawk, NC, performs full-body skin exams to check for pre-cancerous or cancerous spots or signs of melanoma or non-melanoma skin cancer.
If you're diagnosed with skin cancer, a board-certified dermatologist in Kitty Hawk will provide the compassionate care you need. You'll also receive a custom treatment plan that is the most effective for treating the type of skin cancer you have. Our treatment options for non-melanoma skin cancer include standard excision, scraping and burning, and cryotherapy. The most common forms of non-melanoma skin cancer are squamous cell carcinoma and basal cell carcinoma.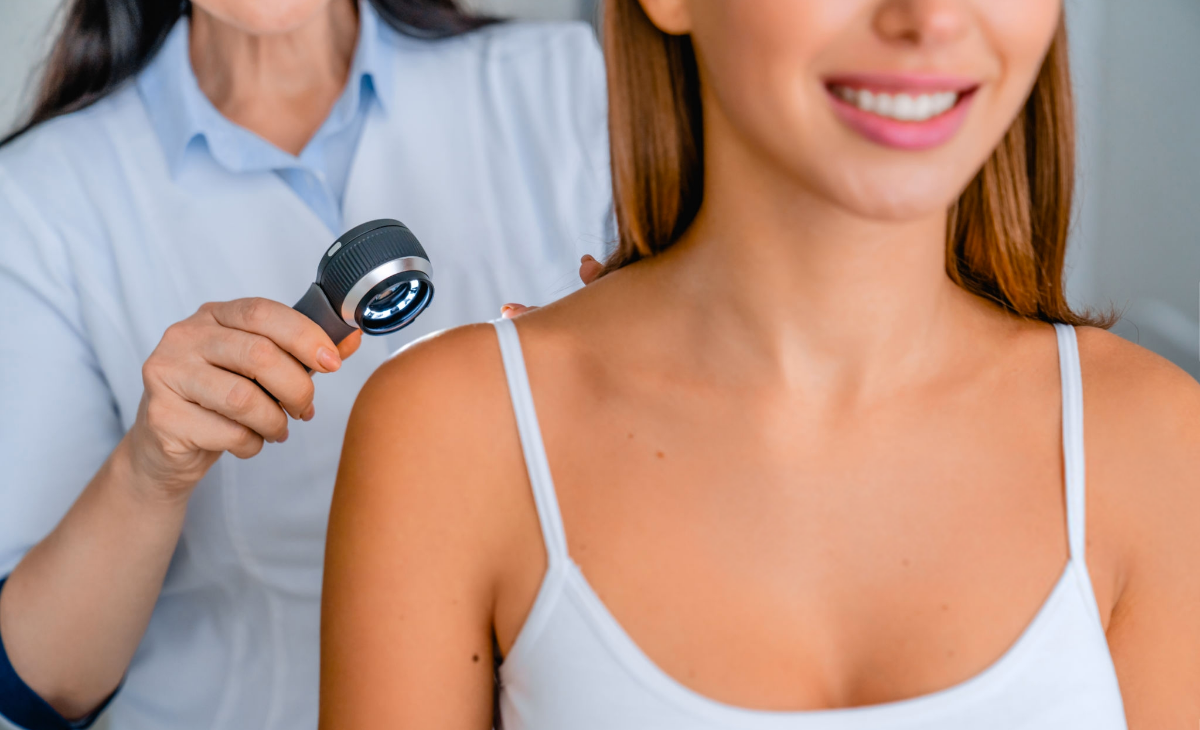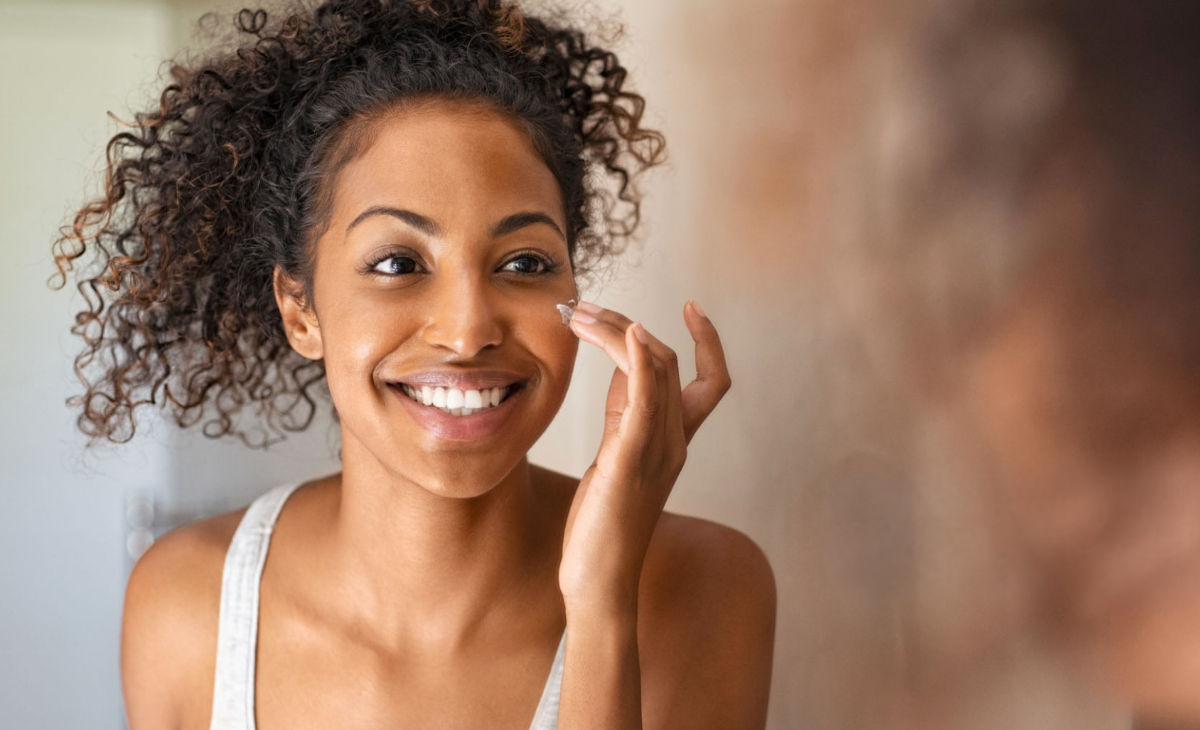 Cosmetic dermatology services to boost your self-image
Youthful, smooth skin can help you look and feel your absolute best. Our team of providers are pleased to offer safe and effective cosmetic dermatology services to help you improve and enhance your appearance. We'll discuss the treatment options available to you and work with you to determine which services are right for you.
To help you achieve your aesthetic goals, our board-certified dermatologist in Kitty Hawk offers a number of injectable treatments to soften wrinkles and fine lines. The cosmetic treatments we specialize in are BOTOX® Cosmetic, Xeomin®, and dermal fillers.
Visit a dermatologist in Kitty Hawk for patient-centered care
Since 2008, Forefront Dermatology has been proudly serving the Kitty Hawk community by helping residents achieve their healthiest skin. We're results-focused and committed to developing effective treatment plans for your skin care. Together, our team of specialists can help you enhance your appearance while also improving the overall health of your skin.
We're also committed to providing timely and accessible care. Our office is wheelchair accessible, and we have translator services available to ensure easier communication with everyone in Kitty Hawk, NC, and the surrounding area.
To set up an appointment at Forefront Dermatology, give our office a call at 252-715-0610. If it's more convenient, you can also fill out our online scheduling system to book your appointment.