Your trusted skin care provider in Cary
Compassionate care from experienced,
board-certified dermatologists.
Proud to be your dermatologist in Cary
Since 2019, Forefront Dermatology has provided high-quality skin care services to Cary, NC, and the nearby communities of Panther Creek, Cameron Pond, Hillard, Cary Park, Amberly, Weycroft, and Carpenter. Our goal is to help you maintain, protect, and enhance the appearance and health of your skin by providing comprehensive dermatological services.
You can find our office at 7560 Carpenter Fire Station Road Suite 204, Cary, NC 27519. We're located inside The Park at West Cary at the intersection of Carpenter Fire Station Road and Cary Glen Blvd. Our practice is easily accessible to many businesses in the area, including Dataflux, SAS Institute, and Ply Gem Industries.
Medical Dermatology
From annual skin exams to skin cancer screenings, our dermatologists and medical staff are experts in treating all skin types and tones, skin cancer, acne, eczema, moles, rashes, fungus, and more.
Cosmetic Dermatology
We offer a full range of physician-directed cosmetic skin services and products, including injectable procedures, dermal fillers, laser skin treatments, and more to help you look and feel refreshed and beautiful.
What our patients have to say
This is a great practice. Friendly staff, prompt appointments, expert medical knowledge, and a willing attitude to problem solve.
Forefront Patient
I am very pleased with the care I have been given at Forefront Dermatology. Everyone that I have met there is very professional and caring.
Forefront Patient
My first appointment was great. Loved the staff and the experience!
Forefront Patient
Why Choose Forefront Dermatology?
At Forefront, we're dedicated to caring for the health and well-being of each of our patients. If you find yourself asking others or searching online for "The best dermatologist near me," you can feel confident that we'll provide the most advanced care possible. Our large network of board-certified dermatologists has the experience and knowledge to treat even the most difficult cases.
Many of our offices are equipped to handle advanced dermatology needs and are supported by Mohs surgeons, who are experts in the treatment of skin cancers affecting the face, neck, hands, and feet. With our dermatopathology lab, we're able to carefully examine biopsy results and view the full medical history of each patient.
ABOUT US >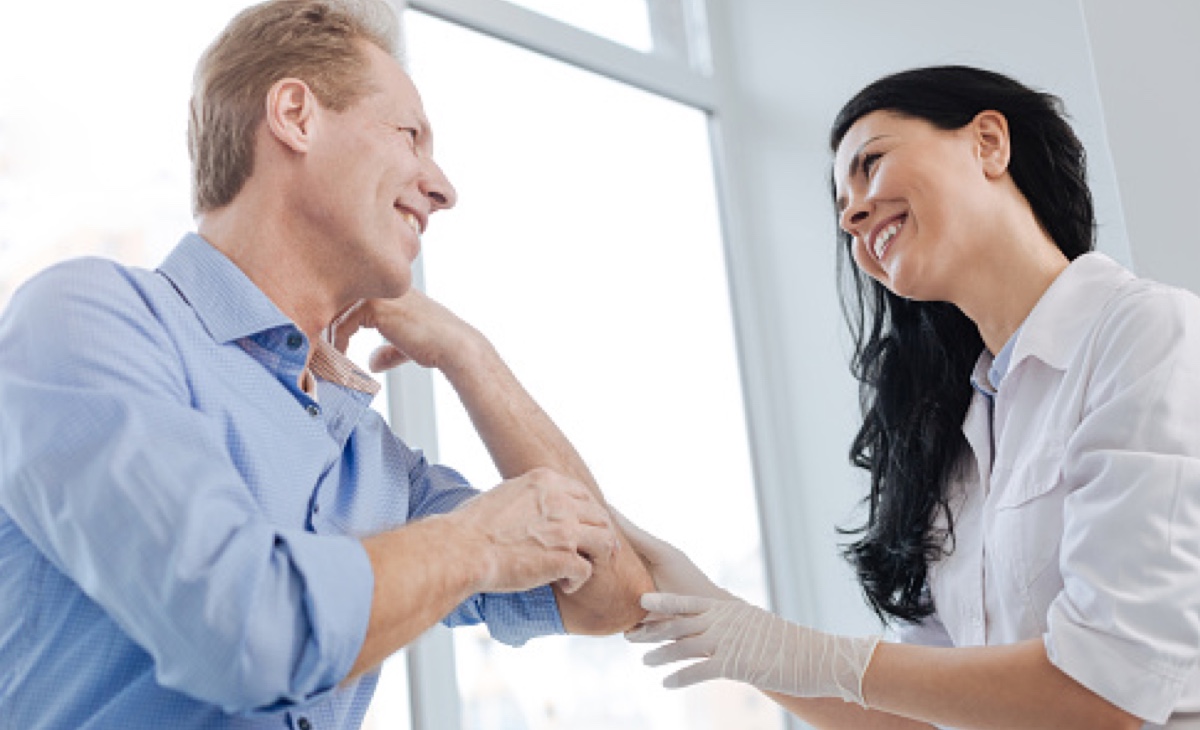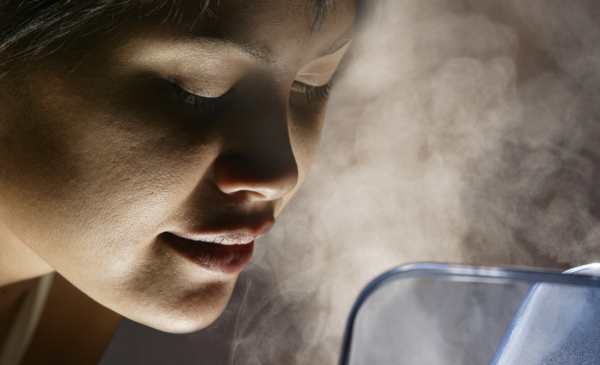 Are At-Home Facial Steamers Safe?
Thanks to social media, the use of at-home facial steamers has increased over the years, but are they safe? Let's break down the pros and cons of home facial steamers.  Pros At-home facial steamers help open pores and loosen any buildup of dirt, releasing acne-causing bacteria and dead skin cells that would contribute to acne, […]
CONTINUE READING >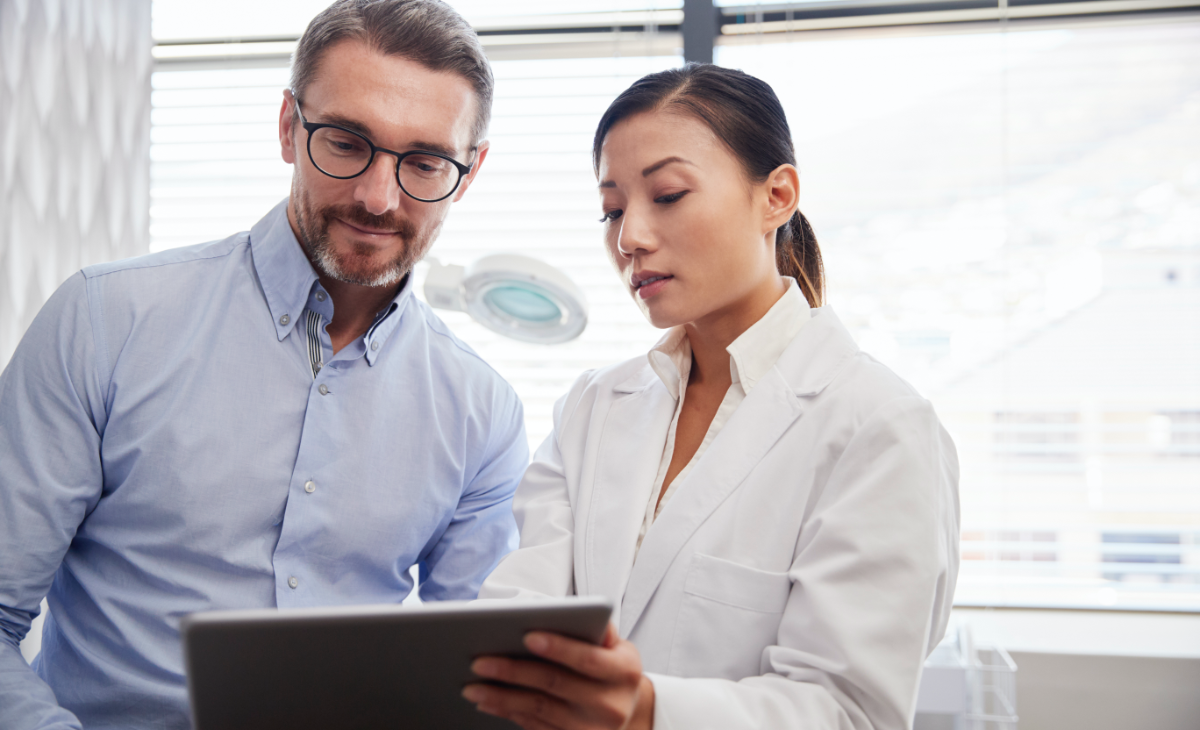 Our dermatologist in Cary is dedicated to the health of your skin
Under the direction and expertise of board-certified dermatologist Dr. John Soderberg and aesthetic nurse Hope Brady, LPN, Forefront Dermatology in Cary, NC, offers solutions to meet all your unique skin care needs and goals. We use a personalized approach to treatment, developing a treatment plan that fits your specific needs. Our mission is to provide you with the most advanced, effective dermatological care combined with the highest level of service and patient-centered care.
Expertise and experience in medical dermatology
Our dermatologist in Cary diagnoses and treats a variety of dermatological conditions. We treat many chronic conditions such as eczema, dry skin, psoriasis, and rosacea, as well as acne, birthmarks or moles, warts, and melasma. Our experienced team takes pride in carefully discussing your diagnosis and treatment plan, helping you take an active role throughout the treatment process. We promote skin health and overall wellness through our services.
Are you worried about the appearance of a mole or spot on your skin? Any skin problems, especially patches or spots that change in color or size, should be examined by your Cary dermatologist right away. You should also make an appointment if you notice any changes in the appearance of your skin, including itching, pigment changes, or redness.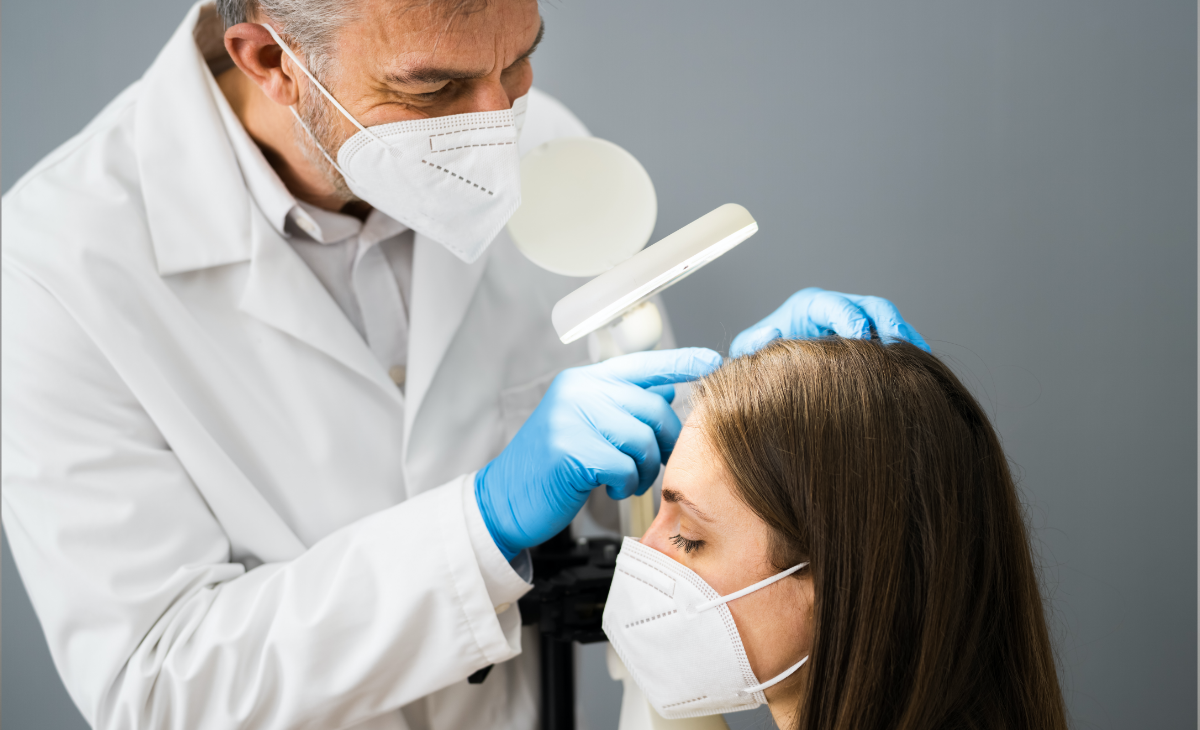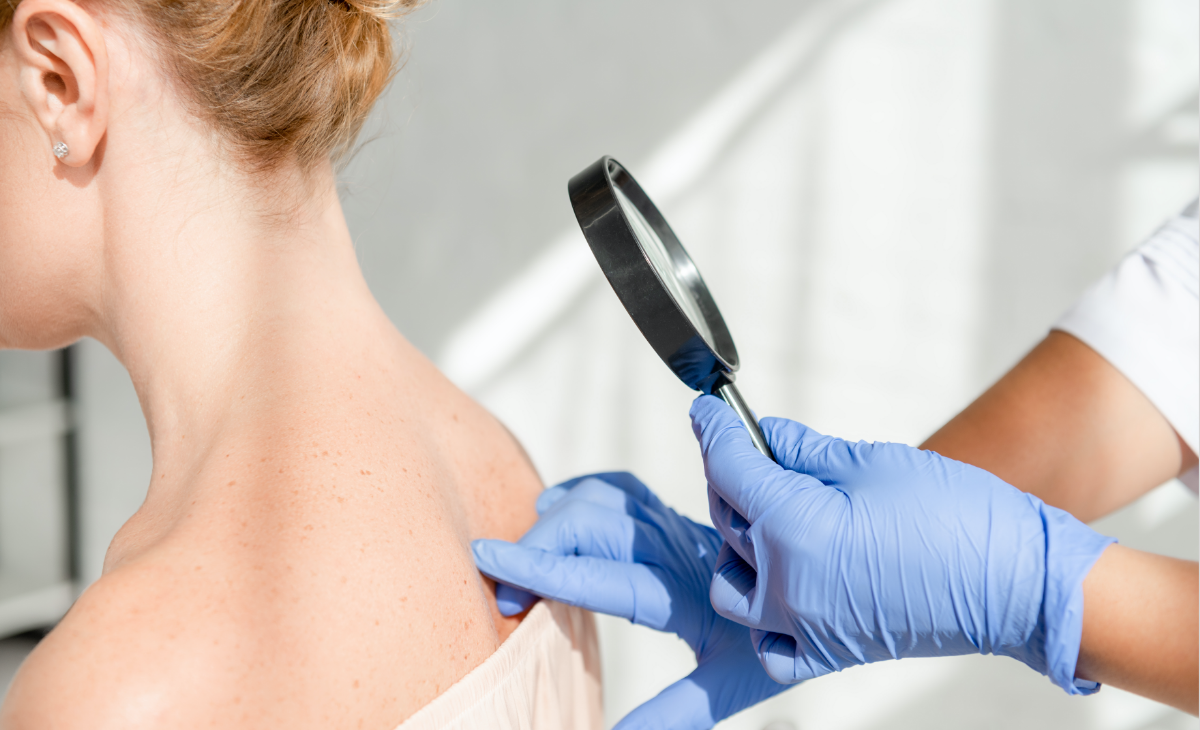 Reliable skin cancer screening and diagnosis
To promote optimal skin health and overall wellness for all residents of Cary, NC, we follow the guidelines set by the American Academy of Dermatology and recommend that you have an annual full-body skin cancer screening. During the exam, your board-certified dermatologist in Cary carefully examines your skin for any noticeable signs of cancerous or pre-cancerous spots.
A thorough skin check from head to toe is the most effective way to identify the earliest signs of skin cancer. Diagnosing cancer in an early stage means you can start treatment sooner, which increases the likelihood of successful treatment. If you're diagnosed, we'll develop a custom treatment plan just for you and provide the support and compassion you need.
Our cosmetic services can help you look and feel your best
At Forefront Dermatology, we understand that everyone's skin is different and everyone has different aesthetic goals. That is why our dermatologist in Cary offers numerous cosmetic treatments to help you achieve a natural-looking, youthful appearance. Together, we'll discuss your treatment options to help you achieve your aesthetic goals and work with you to design a customized treatment plan.
To reduce the appearance of wrinkles and fine lines, we offer BOTOX® Cosmetic and dermal fillers. To encourage hair growth in patients suffering from hair loss, we offer platelet-rich plasma (PRP) injections. If you want to eliminate unwanted body hair, you can receive laser hair removal. Our aesthetic nurse specializes in a variety of skin care treatments, such as chemical peels and laser treatments to reduce the appearance of facial and leg veins, brown spots, and red spots.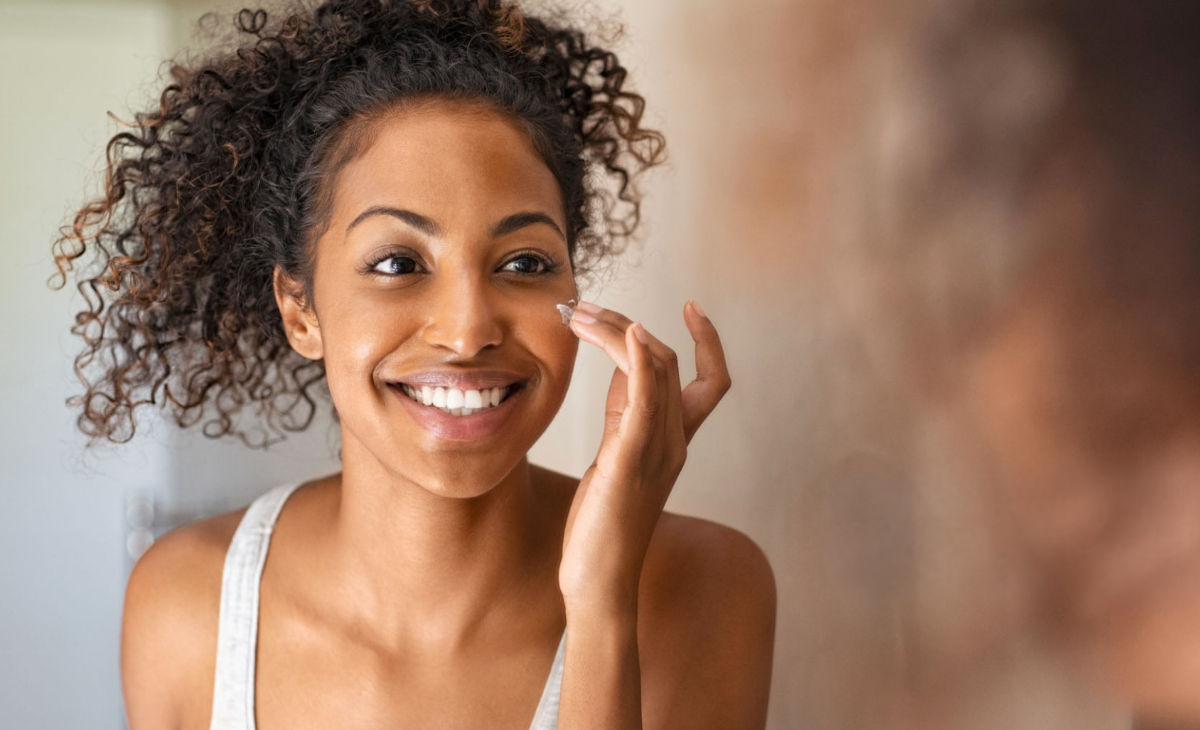 Visit a dermatologist in Cary for compassionate and comprehensive skin care
With a wide range of medical and cosmetic dermatology services, the skin care specialists at Forefront Dermatology are proud to offer residents of Cary, NC access to high-quality dermatological care. We value the relationship we have with our patients and appreciate the opportunity to help you achieve and maintain the healthiest skin possible.
We're committed to providing our medical and cosmetic dermatology services in a timely manner. When you give our office a call, we'll do what we can to provide you with a prompt appointment that works with your schedule. To ensure that everyone has access to quality care, we provide translation services, and our office is wheelchair accessible.
Contact our office today at 919-439-4206 to receive personalized, compassionate care from our skin care experts. You can also request an appointment anytime using our online scheduling system.