Your trusted skin care provider in O'Fallon
Compassionate care from experienced,
board-certified dermatologists.
Your trusted dermatologist in O'Fallon
If you're looking for dermatologists in O'Fallon who provide compassionate, high-quality dermatology services, our team at Forefront Dermatology delivers on those core values every day. Our team of experienced, board-certified dermatologists and physician assistants are committed to the health and wellness of their patients.
Forefront Dermatology is located at 9209 Phoenix Village Parkway, O'Fallon, MO 63368. Our office is off Highway 40 and the Winghaven Blvd exit. When you arrive at the Phoenix Village Parkway business district, we're near the Goddard School and next door to Signature Orthopedics.
We aim to bring exceptional skin care to the residents of O'Fallon, St. Louis, Wentzville, Winghaven, Dardenne Prairie, and the surrounding communities with our selection of medical and cosmetic dermatology services. Need an appointment scheduled during your workday? Our office is conveniently located near many employers, including St. Luke's Urgent Care, Mastercard, Citi Group, and BJC HealthCare.
What our patients have to say
This is a great practice. Friendly staff, prompt appointments, expert medical knowledge, and a willing attitude to problem solve.
Forefront Patient
I am very pleased with the care I have been given at Forefront Dermatology. Everyone that I have met there is very professional and caring.
Forefront Patient
My first appointment was great. Loved the staff and the experience!
Forefront Patient
Why Choose Forefront Dermatology?
At Forefront, we're dedicated to caring for the health and well-being of each of our patients. If you find yourself asking others or searching online for "The best dermatologist near me," you can feel confident that we'll provide the most advanced care possible. Our large network of board-certified dermatologists has the experience and knowledge to treat even the most difficult cases.
Many of our offices are equipped to handle advanced dermatology needs and are supported by Mohs surgeons, who are experts in the treatment of skin cancers affecting the face, neck, hands, and feet. With our dermatopathology lab, we're able to carefully examine biopsy results and view the full medical history of each patient.
ABOUT US >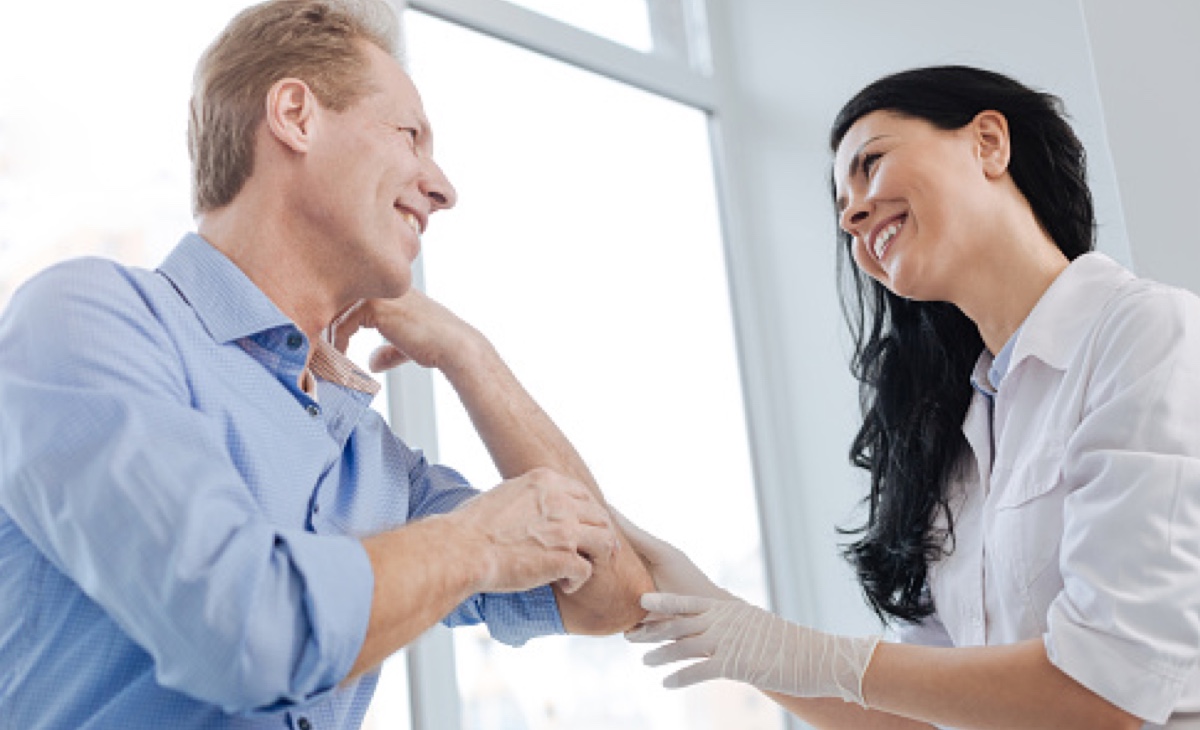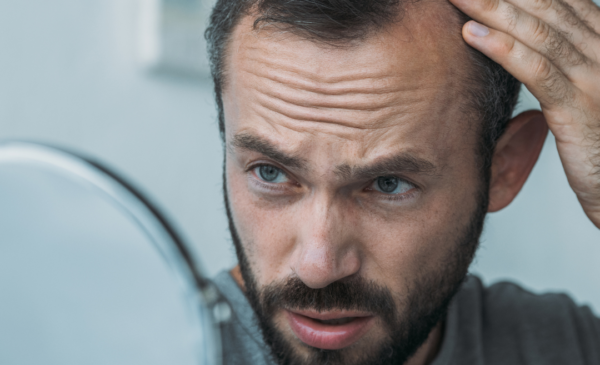 What Type of Doctor Can Help With Hair Loss?
While dermatologists are most widely known for treating skin conditions, dermatologists are also specially trained to treat hair and scalp conditions, including hair loss. If you are suffering from hair loss, you are not alone. According to The Hair Society, approximately 35 million men and 21 million women suffer from hair loss, many experiencing hair […]
CONTINUE READING >
Prioritizing healthy skin and wellness
Our approachable providers are passionate about helping patients and have years of experience with a variety of skin conditions and concerns. Drs. Robyn Stengel Fanderclai, Deana Kadyk, Rachel Qualley, as well as Amee Minton Rozanc, PA-C, and Rebecca Smith, PA-C, can provide you with everything you need to achieve and maintain healthy skin, which can help you feel more confident. When you visit our office, you'll see that we not only care about the health of your skin we also value your overall well-being.
We believe in fostering close, personal relationships with our patients and want to help you improve the health of your skin so you can enjoy an enhanced quality of life. That is why we'll always listen to your concerns and provide education and treatment options in a way that is respectful, honest, and caring. We'll use our knowledge and expertise to provide care that is tailored to the unique needs of your skin and designed for the specific goals you want to achieve.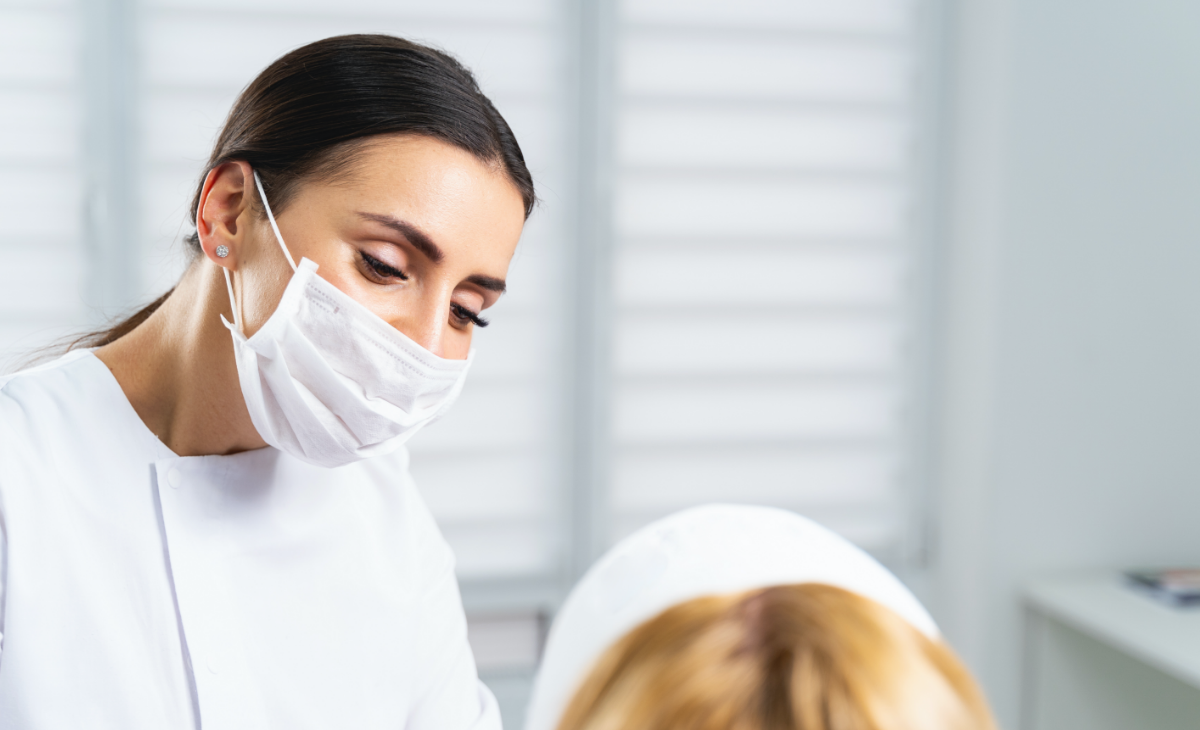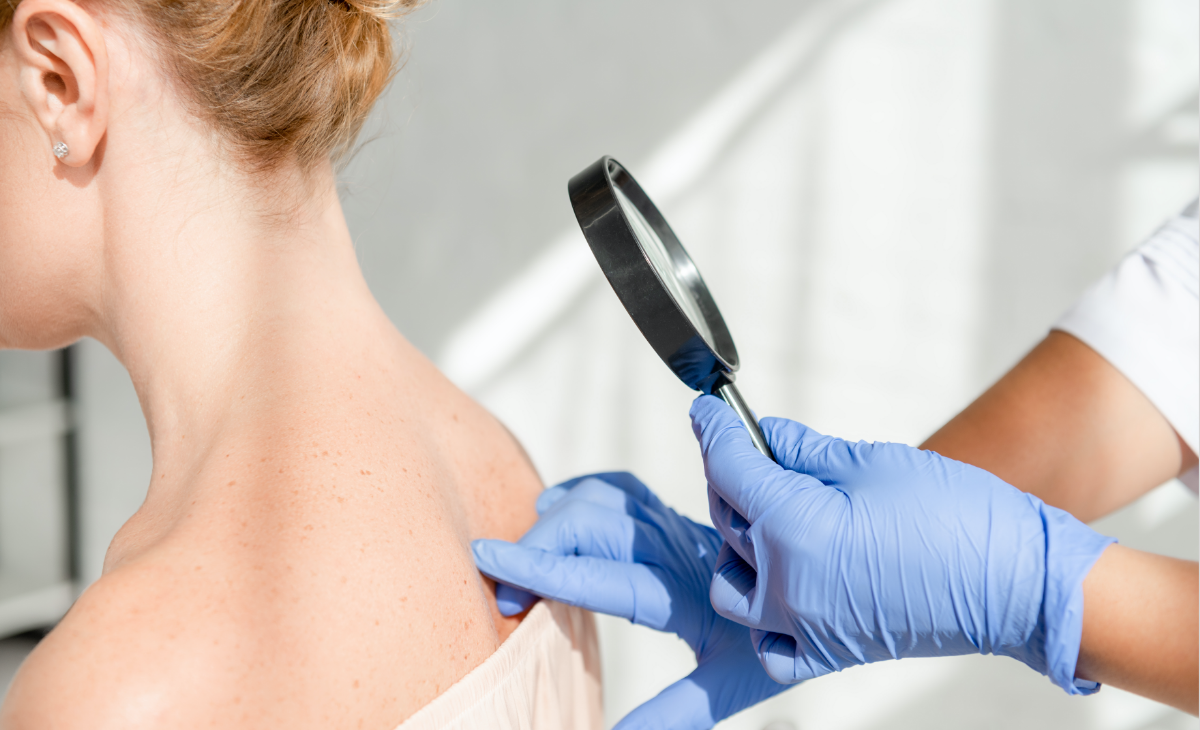 Early detection, diagnosis, and treatment for skin cancer
Skin cancer is the most common type of cancer. Early detection is key when it comes to successfully fighting skin cancer. An experienced Forefront dermatologist in O'Fallon can closely examine your skin for precancerous and cancerous spots.
We follow the recommendations of the American Academy of Dermatology and the American Cancer Society and highly recommend annual skin cancer screenings as a vital component of your wellness. This yearly exam consists of a complete body scan, which gives your provider the opportunity to detect any spots on your skin that are suspicious. However, if you notice any skin irregularities, bumps, or discoloration, contact a dermatologist in O'Fallon immediately.
If you're diagnosed with skin cancer, we'll develop a treatment plan that works best for you, and we'll be with you throughout the entire process to provide support and compassionate care. Scraping and burning, cryotherapy, photodynamic therapy (PDT), and standard excision are the treatments we provide for non-melanoma skin cancer.
Your medical dermatology specialists
Our providers and board-certified dermatologists are experts in the diagnosis and treatment of a multitude of skin conditions. From common issues like eczema and acne, to complex conditions such as hair loss or hyperhidrosis, you can be sure that you'll receive a customized treatment plan that meets your dermatology needs.
Look and feel your best with our cosmetic dermatology services
A dermatologist in O'Fallon can help you regain your self-confidence and improve the health of your skin by helping you achieve your cosmetic skincare goals. We offer a wide range of dermal fillers and injectables, including BOTOX®, Dysport®, and Restylane®. You can also rejuvenate your skin with microneedling, dermaplaning, chemical peels, and clinical customized facial treatments. To improve the appearance of acne and acne scarring, we also offer intense pulsed light (IPL) treatments.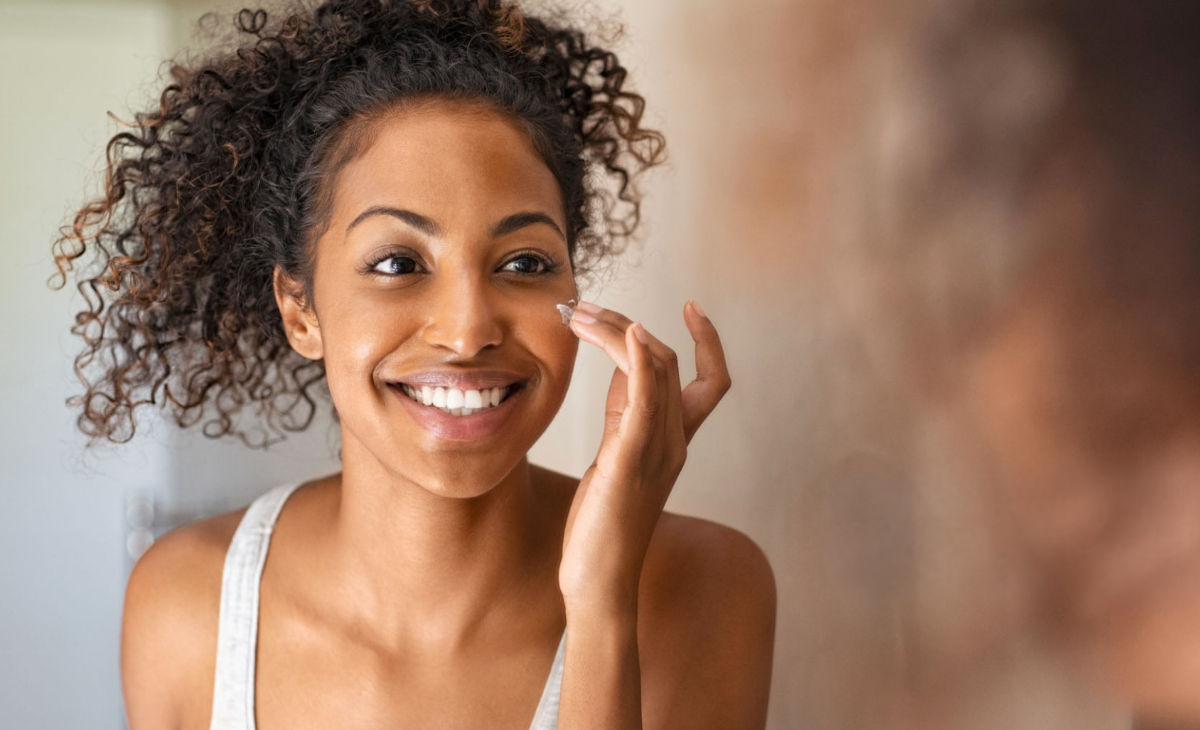 Visit a dermatologist in O'Fallon for all your skincare needs
Our team of O'Fallon board-certified dermatologists and physician assistants at Forefront Dermatology will provide you with the compassionate, quality care you deserve. We care about the community and proudly support local organizations like the Saint Louis Crisis Nursery in Wentzville, the Church of Nazarene in Wright City, Holt High School fundraisers, St. Joseph golf tournaments, and local food pantries. To better communicate with all patients, we offer sign language services and language interpreters, and our helpful and friendly staff can assist patients with entering or exiting the office.
For an appointment, you can easily self-schedule your appointment online at a time that works best for you by clicking here. If you'd prefer to call our office, you can reach us at 636-561-4613 to book your visit. For easier convenience, you can skip the waiting room and check-in prior to your appointment time.