Your trusted skin care provider in Rogers
Compassionate care from experienced,
board-certified dermatologists.
Your trusted dermatologist in Rogers
At Forefront Dermatology, our team of skin care experts is here to provide patients with an exceptional level of care. We offer superior skin care services in Rogers, MN and the nearby areas of Dayton, Albertville, St. Michael, Ostego, Maple Grove, and Hanover. Our full-service offerings include medical, cosmetic, and surgical dermatology services.
Our practice is located off 136th Ave. N and Rogers Drive at 21410 136th Ave., Suite 105 A, Rogers, MN 55374. You can find our office inside the Diamond Lake Village building west of North Community Park. If you need to schedule an appointment during your workday, we're conveniently located close to many local businesses, including Entronix, Veit, and Metro Mold & Design.
What our patients have to say
This is a great practice. Friendly staff, prompt appointments, expert medical knowledge, and a willing attitude to problem solve.
Forefront Patient
I am very pleased with the care I have been given at Forefront Dermatology. Everyone that I have met there is very professional and caring.
Forefront Patient
My first appointment was great. Loved the staff and the experience!
Forefront Patient
Why Choose Forefront Dermatology?
At Forefront, we're dedicated to caring for the health and well-being of each of our patients. If you find yourself asking others or searching online for "The best dermatologist near me," you can feel confident that we'll provide the most advanced care possible. Our large network of board-certified dermatologists has the experience and knowledge to treat even the most difficult cases.
Many of our offices are equipped to handle advanced dermatology needs and are supported by Mohs surgeons, who are experts in the treatment of skin cancers affecting the face, neck, hands, and feet. With our dermatopathology lab, we're able to carefully examine biopsy results and view the full medical history of each patient.
ABOUT US >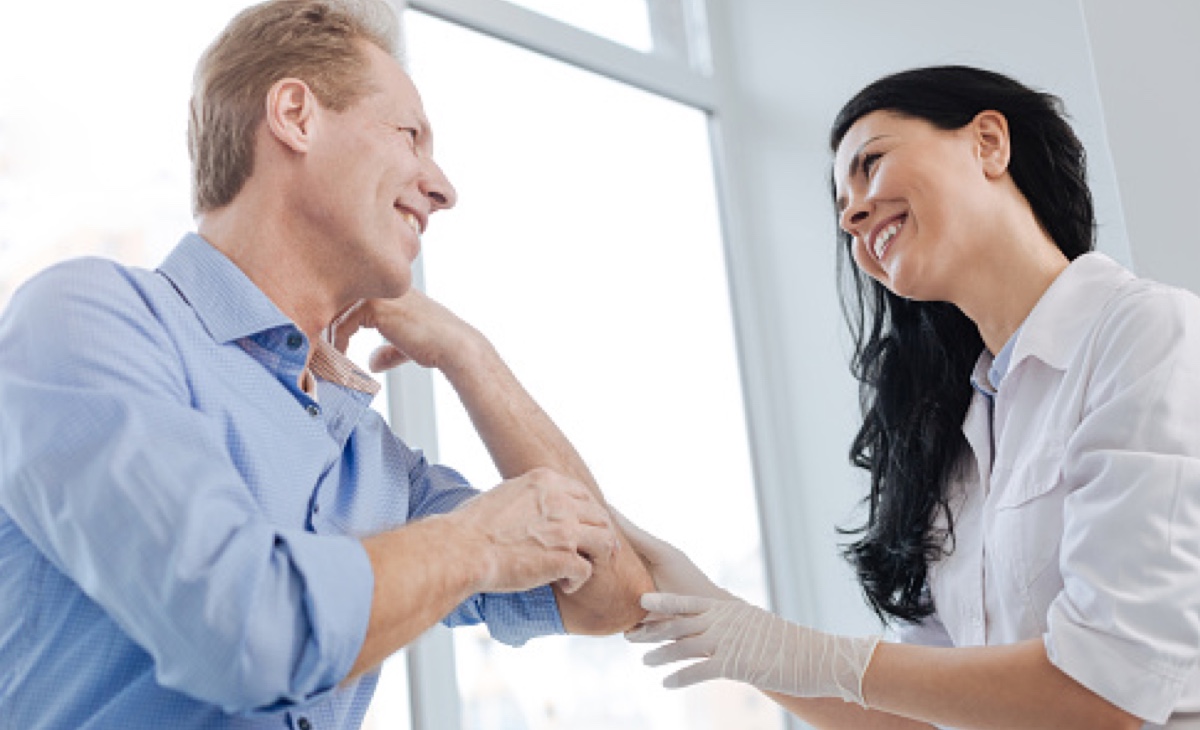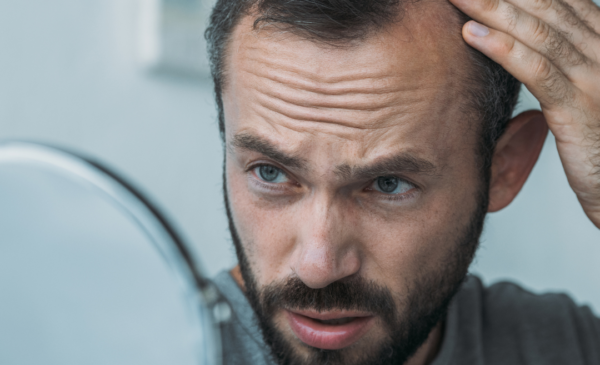 What Type of Doctor Can Help With Hair Loss?
While dermatologists are most widely known for treating skin conditions, dermatologists are also specially trained to treat hair and scalp conditions, including hair loss. If you are suffering from hair loss, you are not alone. According to The Hair Society, approximately 35 million men and 21 million women suffer from hair loss, many experiencing hair […]
CONTINUE READING >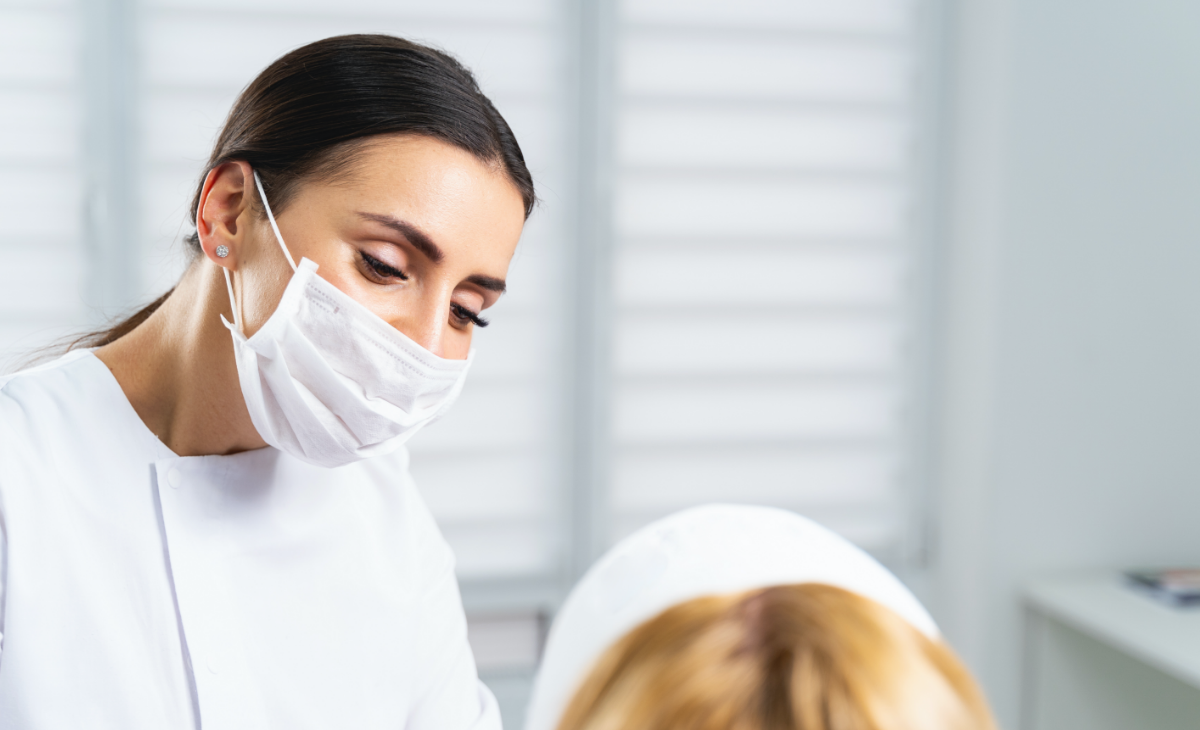 Commitment to quality care
Our Rogers, MN practice is led by the experienced and knowledgeable team of board-certified dermatologist Dr. Diana Cohen and certified physician assistant Brooke Moss. We understand that everyone has unique skin care needs that require personalized treatment to keep your skin healthy. That's why we strive to provide the best care possible for your skin by offering specialized attention to every patient.
Full service skin care to help you achieve healthy skin
The skin care professionals at our full-service practice provide treatment for common and complex skin conditions. We diagnose and treat skin cancer, acne, warts, rosacea, eczema, psoriasis, moles, and any other problem affecting the skin, hair, and nails. Our team has years of experience, training, and education.
As part of maintaining your health and wellness, the medical experts at the American Academy of Dermatology recommend that everyone receives a full-body skin exam at least once a year. However, if you ever notice any significant changes in the appearance of your skin, such as itching, redness, or changes in the color, shape, or size of a mole, you should make an appointment with our dermatologist in Rogers. Any other type of skin abnormality, including long-lasting skin irritation or dryness that isn't improved with over-the-counter treatments, also requires an evaluation from our skin care experts.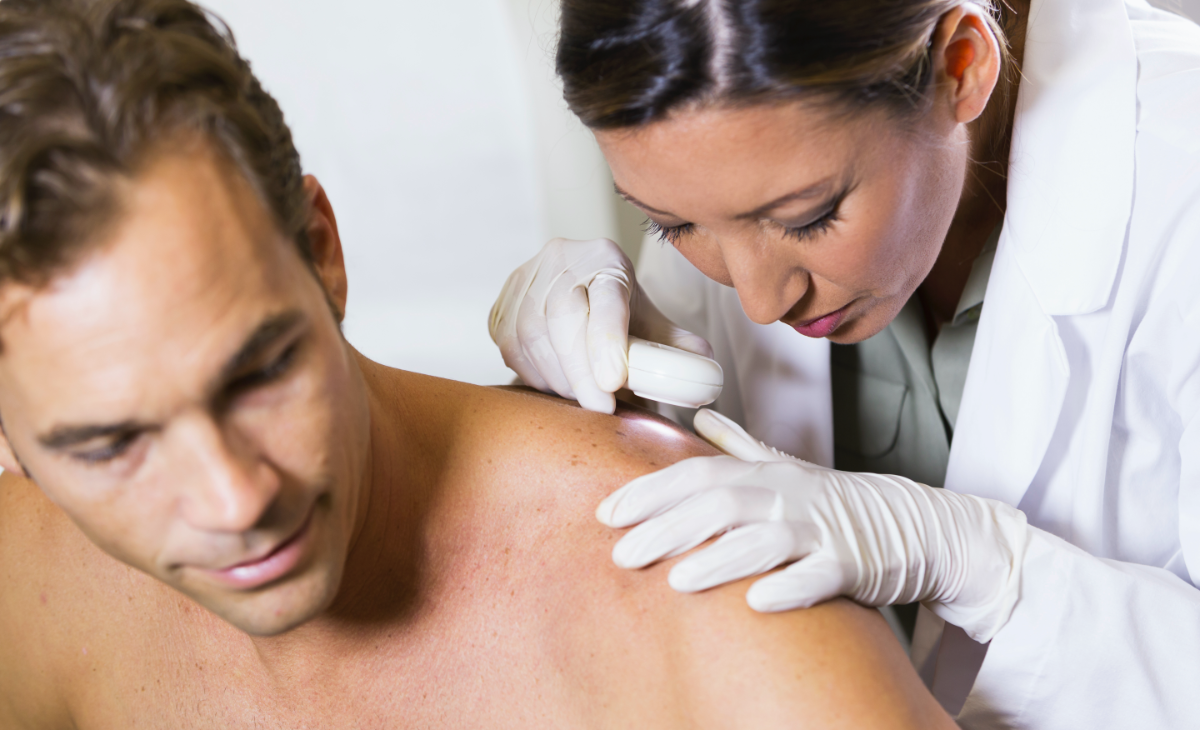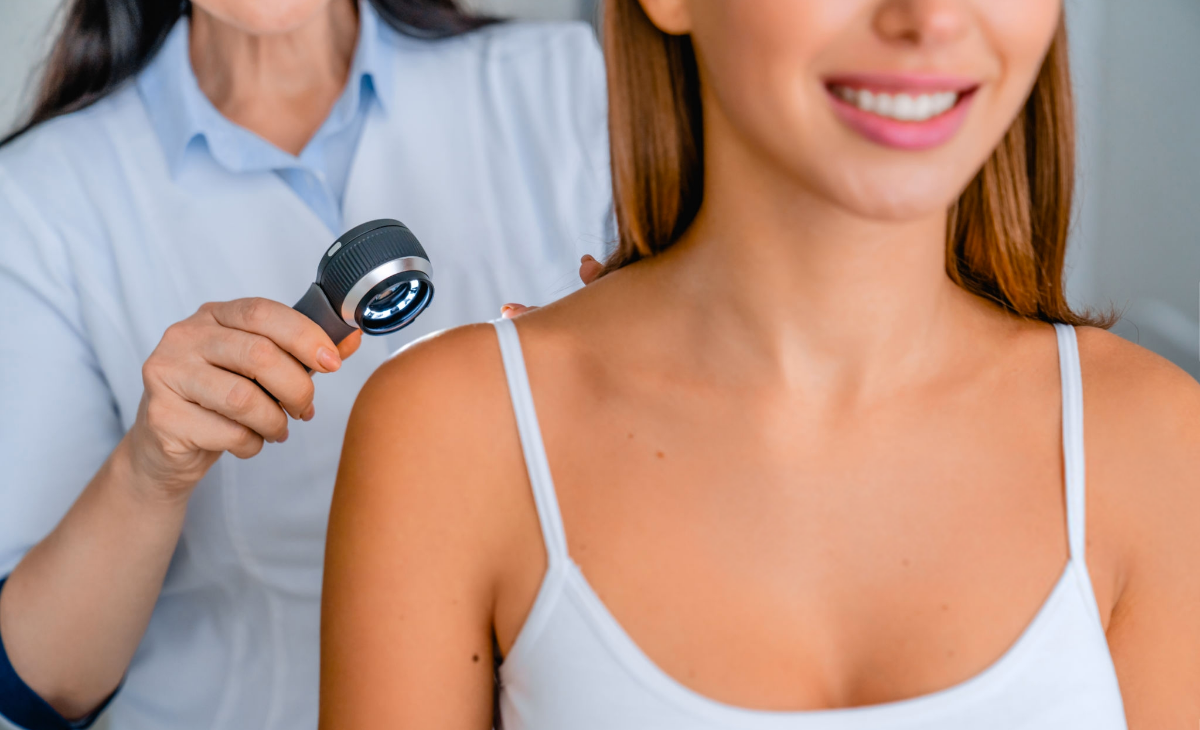 Skin cancer diagnosis and treatment from our dermatologist in Rogers
Although millions of people are affected by skin cancer each year, it's one of the most curable types of cancer if detected and treated early. As a specialist in skin health, our board-certified dermatologist in Rogers has the training and expertise required to identify cancerous and precancerous patches of skin, helping to detect melanoma and non-melanoma skin cancer early.
If skin cancer is detected, we'll develop a treatment plan that is based on the type of cancer you have. We offer several treatment options for skin cancer, including cryotherapy, standard excision, scraping and burning, and photodynamic therapy (PDT). Forefront Dermatology also offers Mohs surgery, a highly effective procedure for skin cancer that has a success rate of up to 99%. Our Board-Certified Dermatologist, Dr. Cohen, is also a Fellowship-Trained Mohs Surgeon.
Look your best with our cosmetic dermatology services
At Forefront Dermatology, we understand that how you feel about the appearance of your skin can affect your overall well-being. That's why our board-certified dermatologist in Rogers and certified physician assistant are here to help you achieve your best self through our cosmetic dermatology services. Using our selection of non-invasive cosmetic treatments, we'll work with you to create a custom treatment plan that will help you meet your aesthetic goals.
To help you reverse the signs of aging, we offer BOTOX® Cosmetic and Dysport®. BOTOX® Cosmetic is a popular treatment for reducing the appearance of moderate to severe frown lines between the eyebrows, forehead lines, and crow's feet around the corners of the eyes. Dysport is an effective treatment for significantly improving the appearance of frown lines between the eyebrows. In addition to injectable treatments, we also offer a selection of professional skin care products.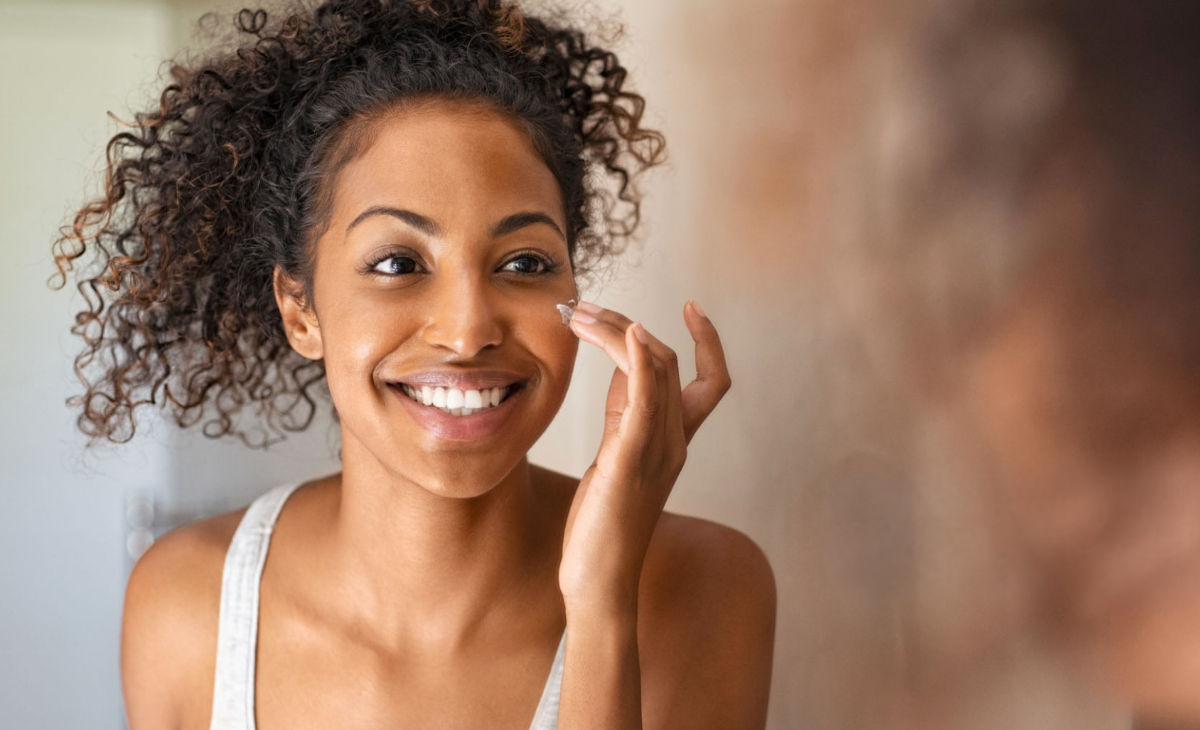 Visit a board-certified dermatologist in Rogers
If you're looking for an effective treatment option for a skin concern that is negatively affecting your confidence or quality of life, the experts at Forefront Dermatology in Rogers, MN can provide the compassionate, high-quality care you need. To best meet the unique needs of our patients, our full-service practice offers a variety of medical, cosmetic, and surgical treatment options. Since 2015, residents of the Rogers community have trusted our caring and experienced team to customize their dermatological care.
Contact us today at 763-515-6200 to schedule your appointment at Forefront Dermatology. If you prefer, you can also book your visit using our online scheduling system. We look forward to helping you achieve and maintain your healthiest skin.