Your trusted skin care provider in Nags Head
Compassionate care from experienced,
board-certified dermatologists.
Your trusted dermatologist in Nags Head
At Forefront Dermatology, we strive to provide the best quality skin care to the residents of Nags Head, NC and the surrounding areas of Kill Devil Hills, Roanoke Island, Manteo, Fort Raleigh City, Wanchese, and Rodanthe. We offer a vast selection of medical, surgical, and cosmetic dermatological services to best meet the needs of our patients.
We're located at 4711 S. Croatan Highway, 6B Nags Head, North Carolina 27959. You can find us on S Croatan Hwy near E. Dunn Street, just north of Outer Banks Hospital. As your trusted skin care provider for the Nags Head community since 2016, we value the opportunity to help you improve the health and beauty of your skin.
Meet our team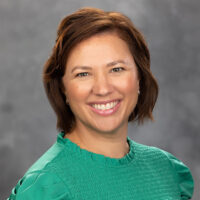 Erin Devanney, FNP-BC
Family Nurse Practitioner
What our patients have to say
This is a great practice. Friendly staff, prompt appointments, expert medical knowledge, and a willing attitude to problem solve.
Forefront Patient
I am very pleased with the care I have been given at Forefront Dermatology. Everyone that I have met there is very professional and caring.
Forefront Patient
My first appointment was great. Loved the staff and the experience!
Forefront Patient
Why Choose Forefront Dermatology?
At Forefront, we're dedicated to caring for the health and well-being of each of our patients. If you find yourself asking others or searching online for "The best dermatologist near me," you can feel confident that we'll provide the most advanced care possible. Our large network of board-certified dermatologists has the experience and knowledge to treat even the most difficult cases.
Many of our offices are equipped to handle advanced dermatology needs and are supported by Mohs surgeons, who are experts in the treatment of skin cancers affecting the face, neck, hands, and feet. With our dermatopathology lab, we're able to carefully examine biopsy results and view the full medical history of each patient.
ABOUT US >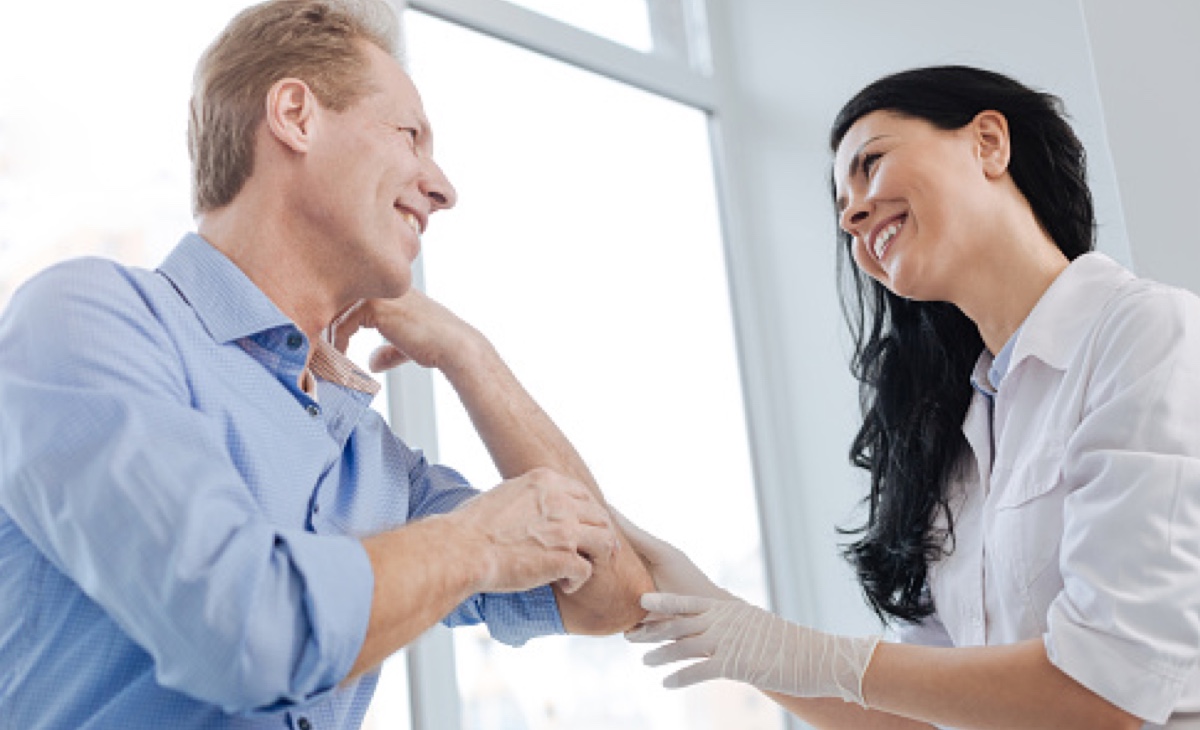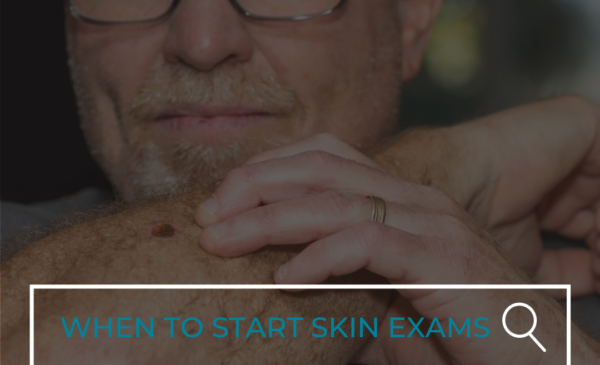 What age should I start getting skin checks?
Skin cancer is the most common cancer in the United States, with 1 in 5 Americans developing it in their lifetime. Regular self-skin exams and a yearly skin cancer screening by your local dermatologist are crucial in finding cancer early.  What age should I start getting skin checks? The rule of thumb is to start […]
CONTINUE READING >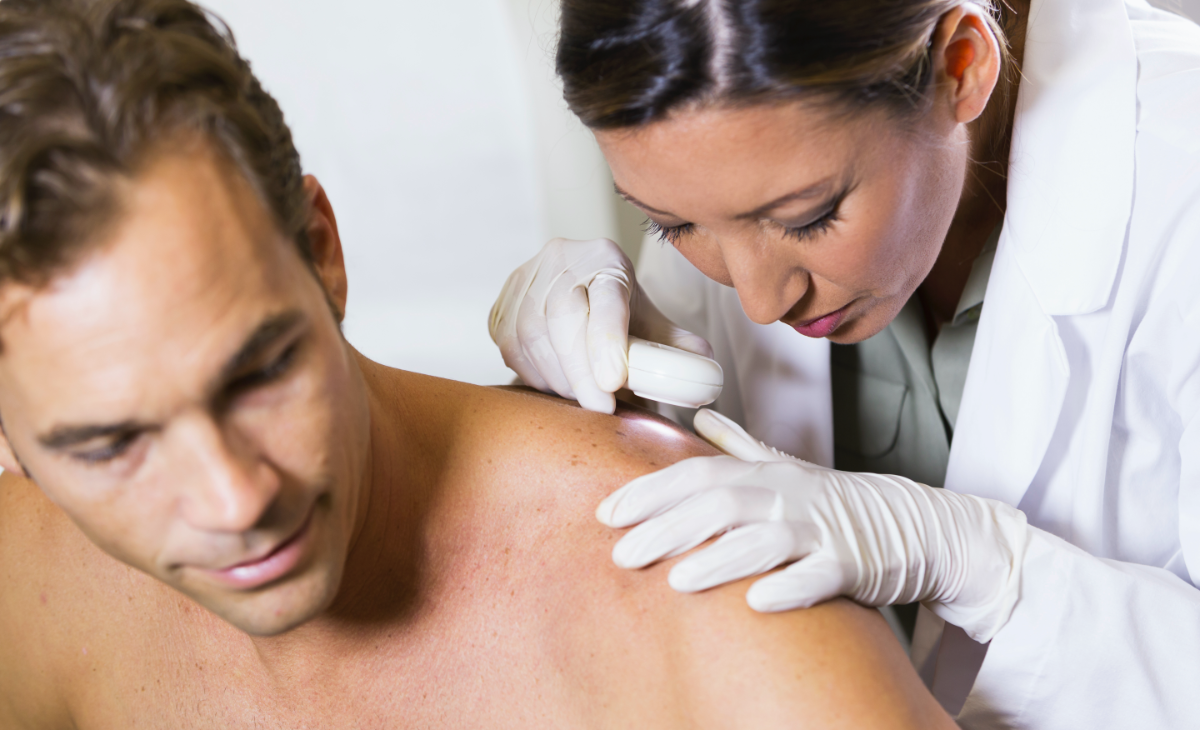 Prioritizing the heath of your skin
The goal at Forefront Dermatology is to provide residents of Nags Head, NC with superior skin care that has a caring, patient-focused approach. Board-certified dermatologist Dr. Linda Heffernan-Stroud offers the skin care services and treatments you need to achieve and maintain your skin's health and overall well-being. When you're in our care, you'll receive a custom-made treatment plan from a board-certified dermatologist in Nags Head who will listen to your concerns and help you on the path toward healthier skin.
Our Nags Head dermatologist treats a variety of skin conditions
To help you achieve your healthiest skin, our Nags Head dermatologist evaluates and treats a range of conditions affecting the skin, hair, and nails. Dr. Heffernan-Stroud uses a comprehensive approach to treat acne, rosacea, eczema, psoriasis, and more. In addition to helping you successfully manage and treat most skin conditions, we also believe that education is an essential component of patient care. Your dermatologist will carefully explain your diagnosis, discuss your treatment options, and tell you how you can take care of your skin at home.
If you're concerned about the appearance of a mole or spot on your skin, Dr. Heffernan-Stroud also specializes in the treatment and prevention of skin cancer. Frequent skin exams are an important component in the fight against skin cancer. That's why our practice follows the guidelines issued by the American Academy of Dermatology, which recommend that adults should receive an annual skin cancer screening.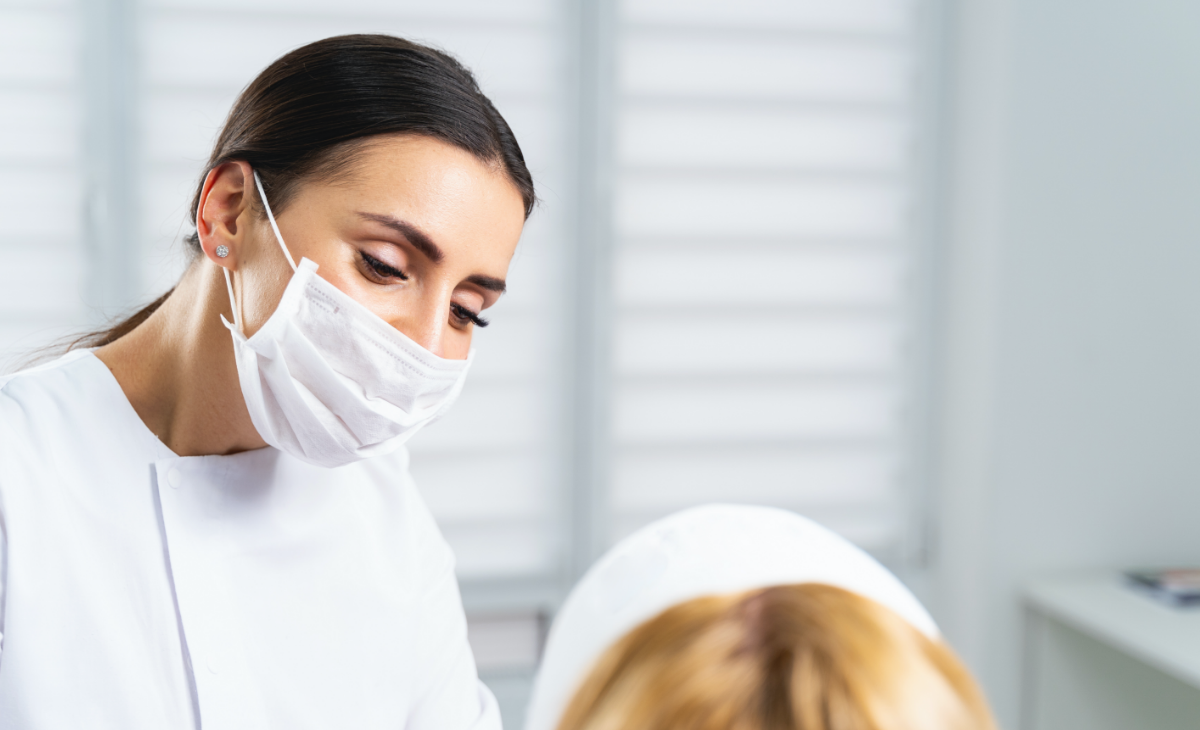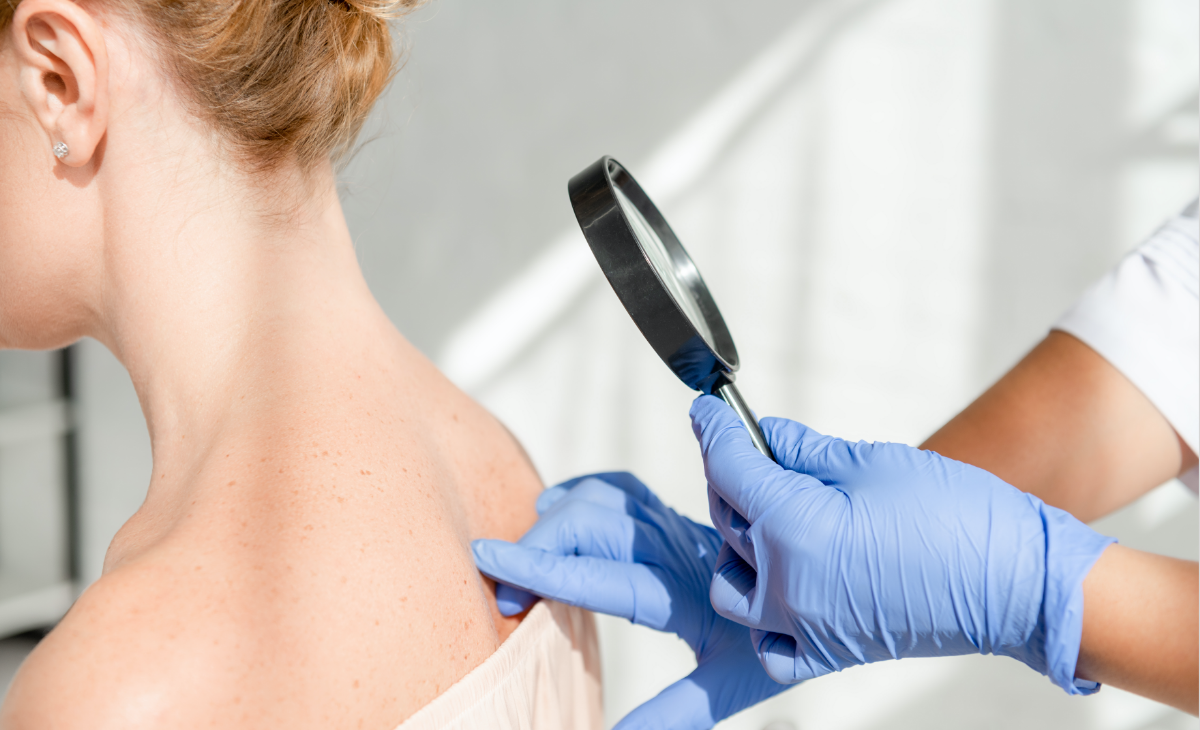 Skin cancer detection and treatment from our Nags Head dermatologist
During your annual skin cancer screening, your Nags Head dermatologist examines your skin from head to toe, checking for any noticeable signs of skin cancer. We'll create a unique treatment plan that works best for you if you're diagnosed with skin cancer, and we'll provide the support and compassionate care you need throughout the treatment process. We'll also be here to answer any questions you have.
We provide several treatment options for skin cancer, such as scraping and burning, cryotherapy, and standard excision. These options are well-known for their effectiveness in treating non-melanoma skin cancer, including basal cell carcinoma and squamous cell carcinoma, the two most common types of skin cancer.
Achieve safe, natural results with our cosmetic treatments
If fine lines and wrinkles are affecting your self-esteem, our dermatologist in Nags Head offers cosmetic dermatology treatments that can reverse the signs of aging and help you feel more confident. We'll work with you to customize a cosmetic treatment plan that is tailored to your specific concerns and needs. The goal of our cosmetic treatments is to help you achieve a natural, healthy, and youthful appearance.
We offer several injectable treatments to ensure that residents in Nags Head achieve their desired look. To help you feel confident about your treatment plan, our board-certified dermatologist provides in-depth skin care consultations. Botox® Cosmetic, Xeomin®, and dermal fillers are the injectable treatments offered at our practice.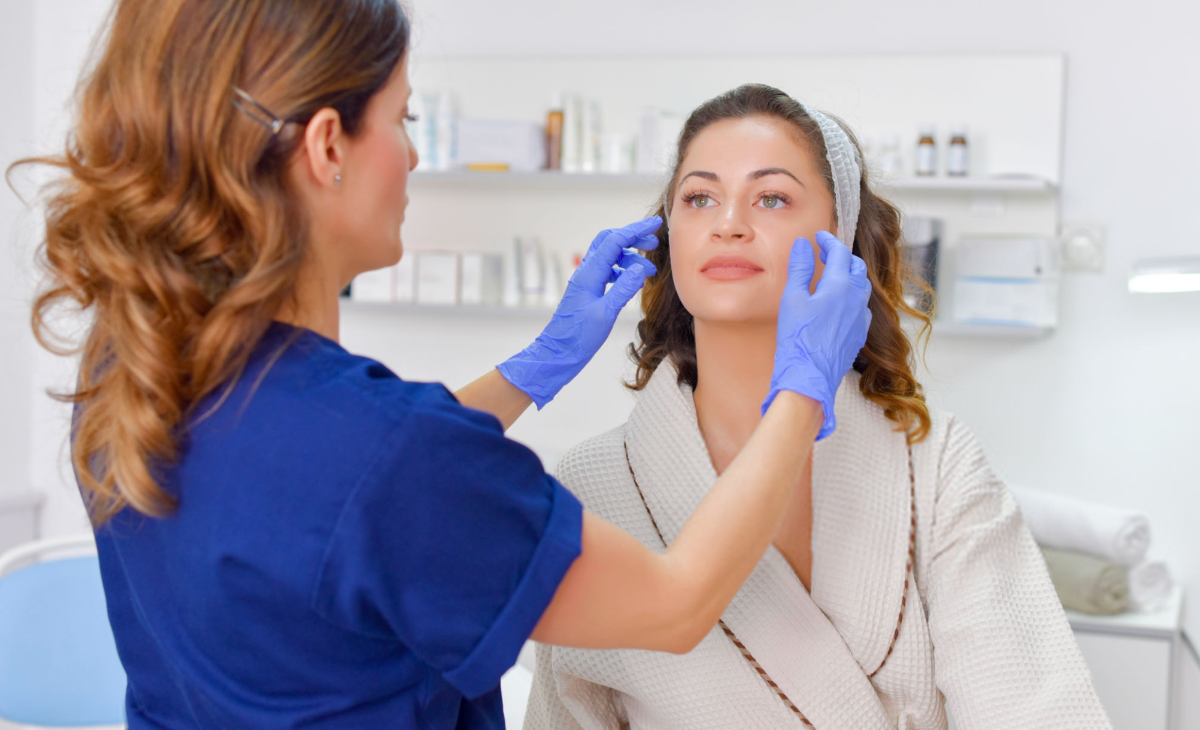 Visit an experienced, board-certified dermatologist in Nags Head
Whether you need to schedule your annual skin cancer screening, have a specific skin care concern you'd like to address, or are interested in injectable treatments, Forefront Dermatology is here to assist you on the path toward healthier skin. Our board-certified dermatologist in Nags Head has the training and experience needed to help you improve your health and well-being.
We're dedicated to providing convenient access to high-quality skin care services. That's why we have translator services available and ensure that our office is wheelchair accessible. Being able to openly communicate with residents of Nags Head and the surrounding area is part of our commitment to offering the best quality care.
To schedule your appointment, give us a call at 252-441-0515. You can also use our convenient scheduling system to book your appointment online.