Your trusted skin care provider in Elizabeth City
Compassionate care from experienced,
board-certified dermatologists.
Your trusted dermatologist in Elizabeth City
If you're looking for a dermatology office in Elizabeth City, NC dedicated to providing high-quality, compassionate care, look no further than Forefront Dermatology. Our goal is to provide comprehensive skin care, including medical, cosmetic, and surgical dermatological services in a caring and supportive environment. We are proud to have served the Elizabeth City community and the surrounding areas of Camden, Woodville, Weeksville, and South Mills since 2011.
Our office has a convenient location at 1134 North Road Street, Suite 3, Elizabeth City, North Carolina 27909. We're located near the intersection of North Road Street and Medical Drive in the Albemarle Professional Park. Our office is easily accessible to Amentum Aviation, the US Coast Guard Base, Moneysworth, and Elizabeth City State University.
What our patients have to say
This is a great practice. Friendly staff, prompt appointments, expert medical knowledge, and a willing attitude to problem solve.
Forefront Patient
I am very pleased with the care I have been given at Forefront Dermatology. Everyone that I have met there is very professional and caring.
Forefront Patient
My first appointment was great. Loved the staff and the experience!
Forefront Patient
Why Choose Forefront Dermatology?
At Forefront, we're dedicated to caring for the health and well-being of each of our patients. If you find yourself asking others or searching online for "The best dermatologist near me," you can feel confident that we'll provide the most advanced care possible. Our large network of board-certified dermatologists has the experience and knowledge to treat even the most difficult cases.
Many of our offices are equipped to handle advanced dermatology needs and are supported by Mohs surgeons, who are experts in the treatment of skin cancers affecting the face, neck, hands, and feet. With our dermatopathology lab, we're able to carefully examine biopsy results and view the full medical history of each patient.
ABOUT US >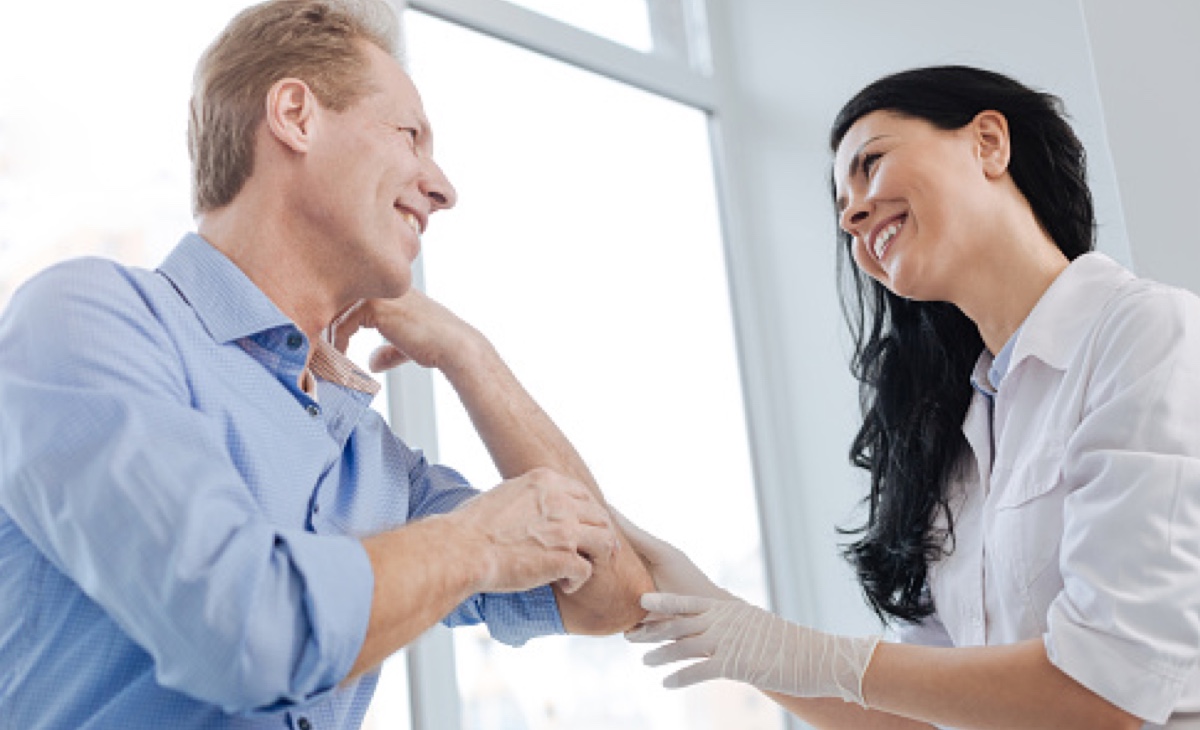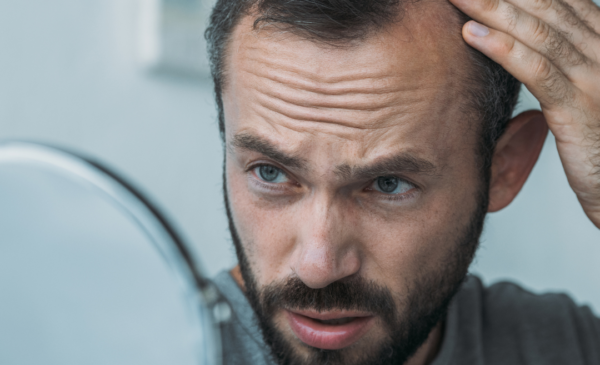 What Type of Doctor Can Help With Hair Loss?
While dermatologists are most widely known for treating skin conditions, dermatologists are also specially trained to treat hair and scalp conditions, including hair loss. If you are suffering from hair loss, you are not alone. According to The Hair Society, approximately 35 million men and 21 million women suffer from hair loss, many experiencing hair […]
CONTINUE READING >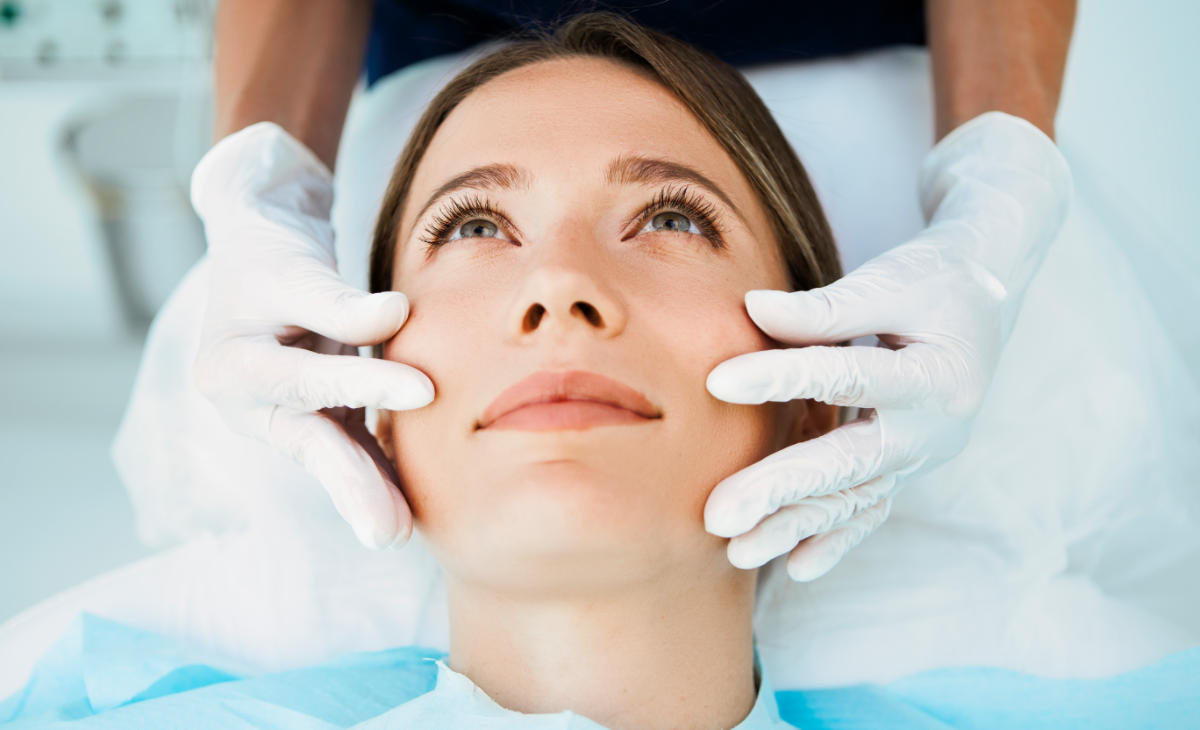 Prioritizing healthy skin wellness
Your skin plays an important role in your overall well-being, so it's important to do whatever you can to take good care of your skin. Each member of our team is dedicated to providing the best quality care for our patients. When you come into our office to see our Elizabeth City dermatologist, you can count on receiving results-focused, compassionate skin care services. We always strive to exceed our patient's expectations with our respectful approach and personalized treatment plans designed to fit your unique needs.
A comprehensive selection of skin care services and treatments
We've put together an experienced team of skin care experts who are dedicated to helping you improve your skin's health. Our team is comprised of board-certified dermatologist Dr. Linda Heffernan-Stroud and four certified physician assistants: Timothy Jackson, Kimberly Silver, Caroline Conkwright, and Sami McCarty. They are committed to providing high-quality, patient-centered care, and they provide treatment for a wide range of skin concerns, including chronic and complex conditions. Some of our specialties include acne, rosacea, eczema, psoriasis, hair loss, and skin cancer.
The American Academy of Dermatology recommends that all adults receive a full-body skin check at least once a year. Our Forefront dermatologists agree that everyone should prioritize this yearly exam as a regular component of maintaining health and wellness. During a skin check, one of our skin care specialists thoroughly examines your skin for any abnormalities or suspicious spots that require additional testing. However, if you ever notice any changes in the appearance of your skin, such as changes in the color or size of a mole, redness, irritation, dryness, or itching, make an appointment with our dermatologist in Elizabeth City right away.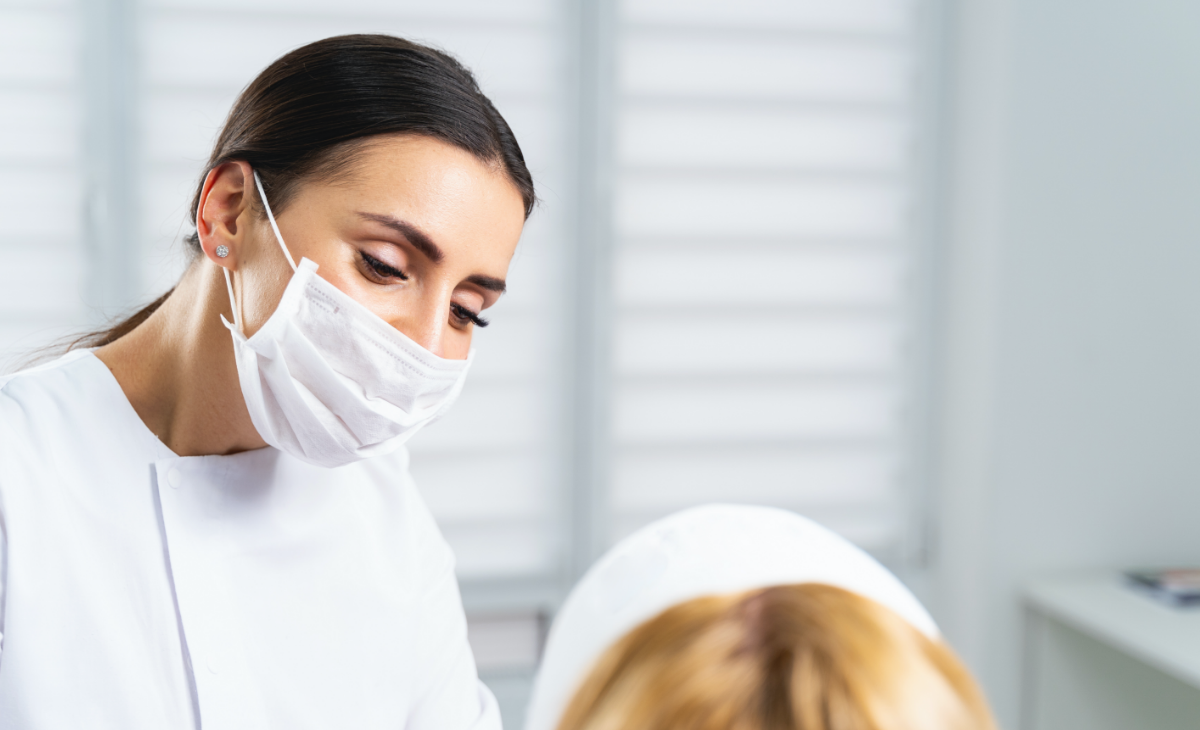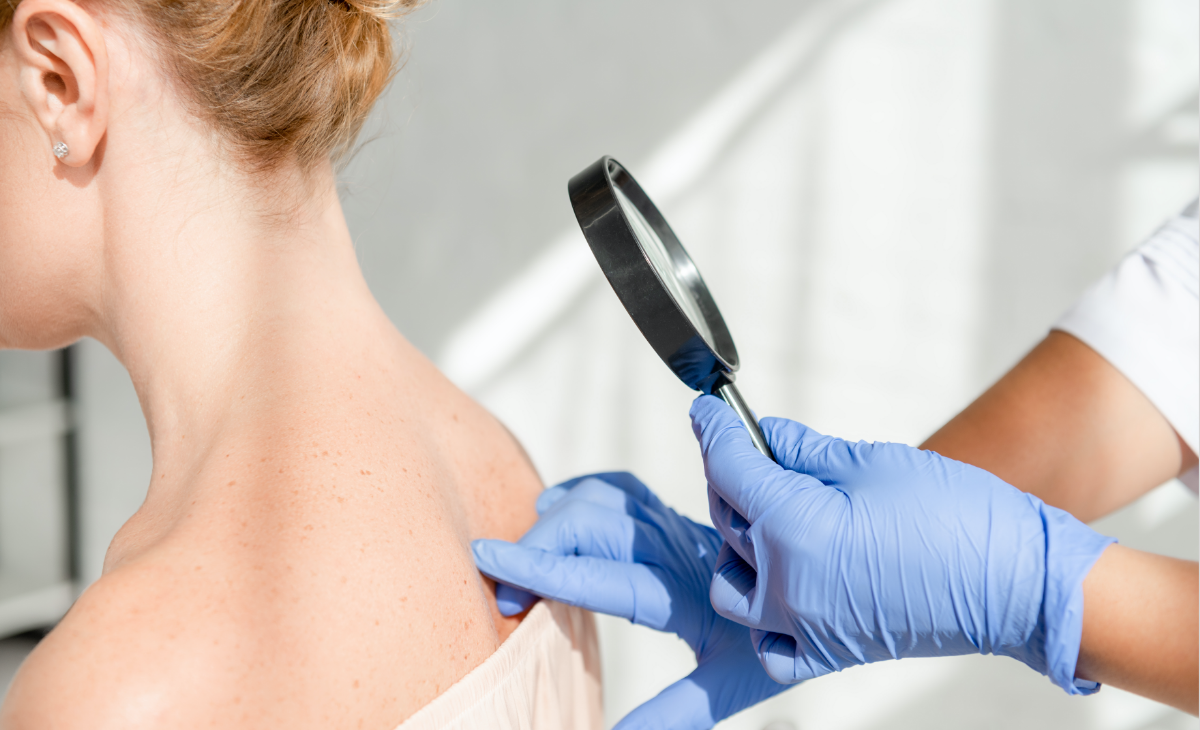 Reliable skin cancer detection and treatment from our Elizabeth City dermatologist
Millions of people are diagnosed with skin cancer each year. This makes skin cancer the most commonly diagnosed form of cancer. Early diagnosis is your best defense against skin cancer. Our skin care providers are specially trained to identify cancerous and precancerous spots of melanoma and non-melanoma skin cancer.
If we make a skin cancer diagnosis, our board-certified dermatologist in Elizabeth City offers numerous treatments to help you fight this disease. Our treatment options for non-melanoma skin cancer include scraping and burning, standard excision, and cryotherapy. Your dermatologist will develop a treatment plan that is best for you, and we'll be with you every step of the way throughout your treatment to provide support and compassionate care.
Achieve natural, safe results with our cosmetic treatments
We believe that everyone deserves to look and feel their best, but with all the different options available, it can be challenging to understand which cosmetic treatment is right for you. During your consultation with our Elizabeth City dermatologist, you'll receive a customized treatment plan that is designed to help you achieve your aesthetic goals.
Our team offers three injectable treatments to choose from. BOTOX® improves the appearance of frown lines between your brows and crow's feet around the eyes, and Xeomin® reduces the appearance of smile lines, crow's feet, and forehead lines. With dermal fillers, you can smooth wrinkles and restore lost facial volume.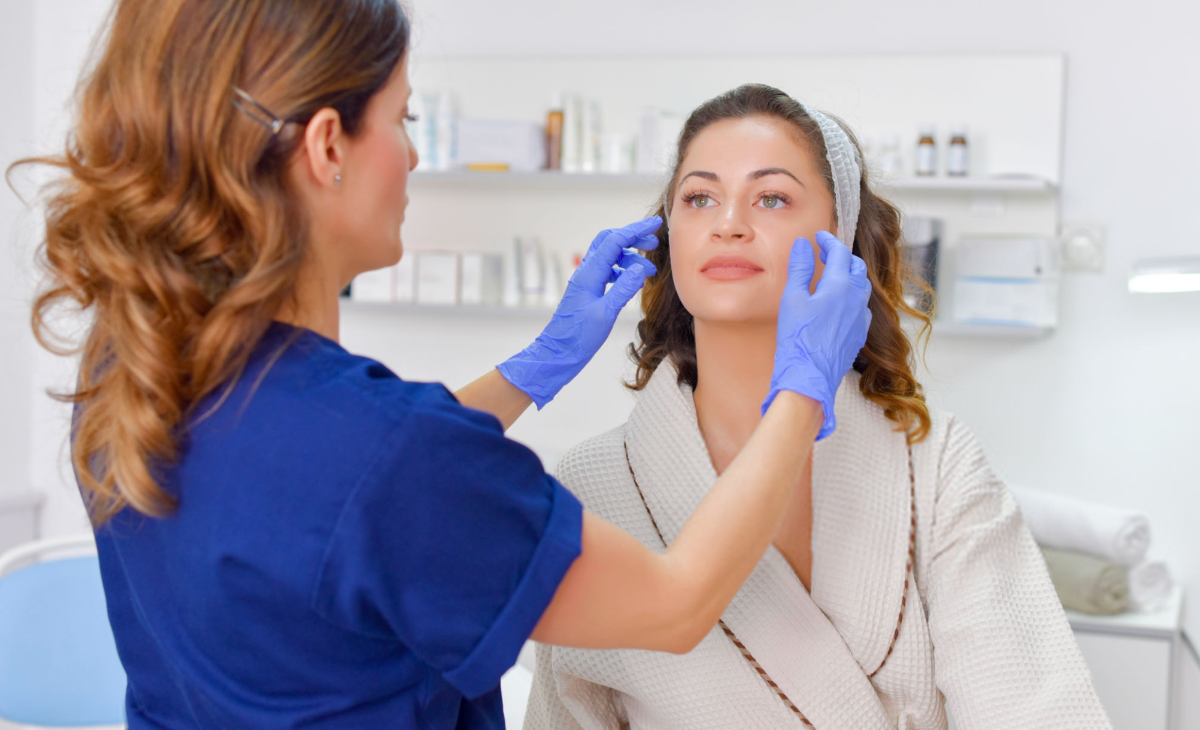 See an experienced board-certified dermatologist in Elizabeth City
At Forefront Dermatology, our team is committed to improving your health and wellness. We'll make sure that you receive a safe and effective treatment plan that is tailored for your needs. We take the time needed to get to know our patients and are dedicated to forming long-lasting relationships to help you achieve a lifetime of healthy skin.
For an appointment, call our office at 252-331-5869. You can also fill out our online request form and a scheduling specialist will get in touch with you promptly to book your visit.