Your trusted skin care provider in Menomonee Falls
Compassionate care from experienced,
board-certified dermatologists.
Visit Forefront Dermatology for All Your Skincare Needs
There is no substitute for healthy skin. That is why at Forefront Dermatology in Menomonee Falls, we take pride in providing top-notch skincare that extends beyond what meets the eye. Our board-certified dermatologist, Dr. Ashley Dietrich, will devise a cohesive, tailor-made treatment plan for your services from our comprehensive catalog of treatments.
Our clinic has a convenient location at W176N9352 River Crest Drive, Ste 3, Menomonee Falls, WI in the strip mall near the Germantown border. Besides our office, close by you will find Noodles & Company, Chipotle, and Panera. You can spot our clinic near the OfficeMax, kitty-corner from the Target off Highway Q.
Forefront Dermatology is the Falls' most empathetic skincare practice. We believe in maintaining a patient-centric approach to quality skincare services. Therefore, we stay on top of the latest procedures and trends. In addition, our modern technology and equipment keep our all-inclusive treatments the most effective and up-to-date for the village of Menomonee Falls.
What our patients have to say
This is a great practice. Friendly staff, prompt appointments, expert medical knowledge, and a willing attitude to problem solve.
Forefront Patient
I am very pleased with the care I have been given at Forefront Dermatology. Everyone that I have met there is very professional and caring.
Forefront Patient
My first appointment was great. Loved the staff and the experience!
Forefront Patient
Why Choose Forefront Dermatology?
At Forefront, we're dedicated to caring for the health and well-being of each of our patients. If you find yourself asking others or searching online for "The best dermatologist near me," you can feel confident that we'll provide the most advanced care possible. Our large network of board-certified dermatologists has the experience and knowledge to treat even the most difficult cases.
Many of our offices are equipped to handle advanced dermatology needs and are supported by Mohs surgeons, who are experts in the treatment of skin cancers affecting the face, neck, hands, and feet. With our dermatopathology lab, we're able to carefully examine biopsy results and view the full medical history of each patient.
ABOUT US >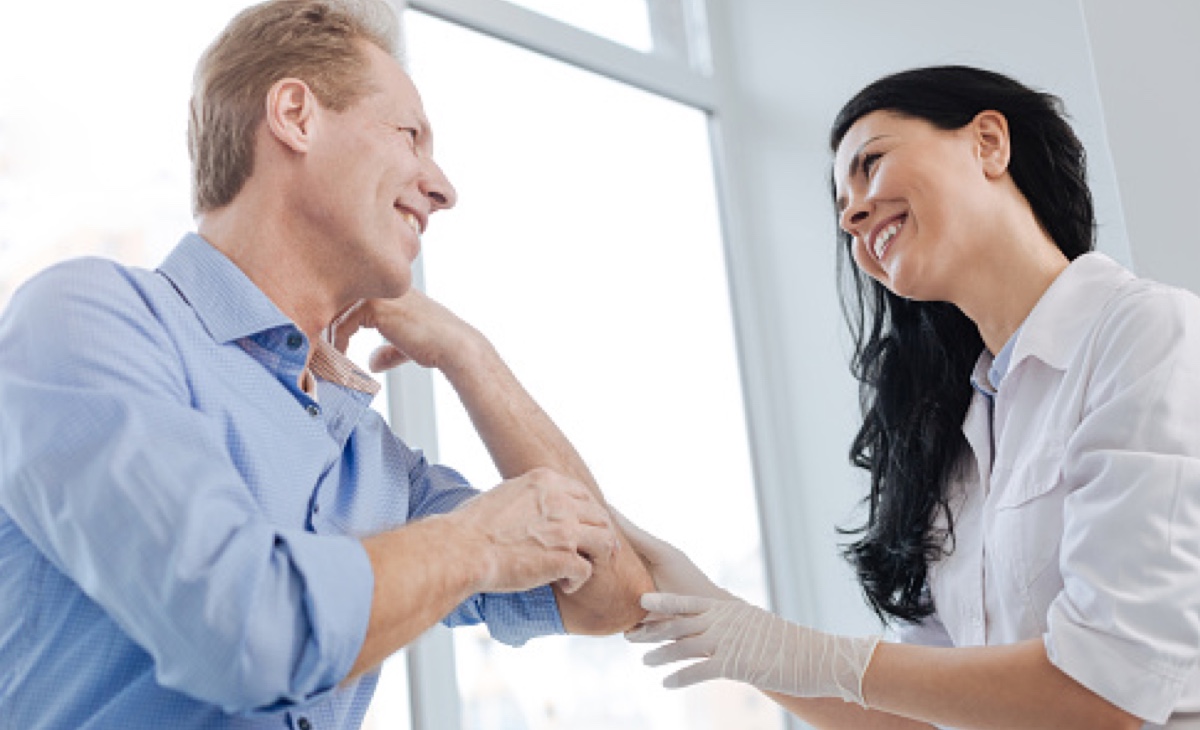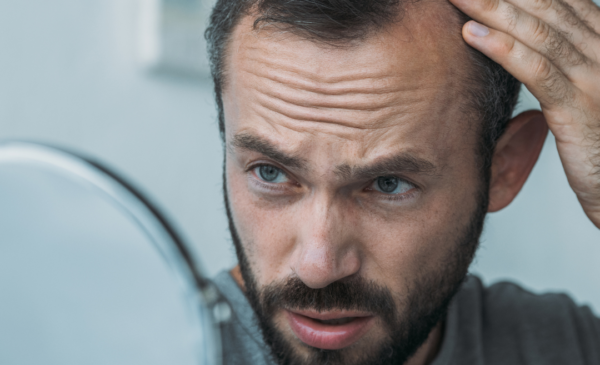 What Type of Doctor Can Help With Hair Loss?
While dermatologists are most widely known for treating skin conditions, dermatologists are also specially trained to treat hair and scalp conditions, including hair loss. If you are suffering from hair loss, you are not alone. According to The Hair Society, approximately 35 million men and 21 million women suffer from hair loss, many experiencing hair […]
CONTINUE READING >
Your skin's health matters to us because you matter
Because your skin is so essential to your overall well-being, taking good care of it is not optional. Forefront Dermatology can help you do right by your skin. When you come into our office to see a dermatologist in Menomonee Falls, you will receive results-focused and comprehensive skincare.
Each member of the Forefront team has an unwavering dedication to helping you restore your skin's health. You are our top priority. Your skin's healthiness is our eternal aim, and ensuring you have a compassionate, professional patient experience motivates us constantly to do more.
Forefront Dermatology in Menomonee Falls is medical dermatology at its best
Our expert, forward-thinking, board-certified dermatologist at Forefront Dermatology in Menomonee Falls treats each patient examination, each diagnosis, and every procedure as if it were the one and only. Our skin specialist treats her patients as the individualized and unique people they are with unyielding compassion, commitment, and care. Dr. Dietrich has the expertise and education required to detect and treat over 3,000 skin or skin-related issues like those affecting the mouth, lips, hair, and nails.
The American Academy of Dermatology strongly recommends that everyone has a skin check each year. The American Cancer Society and Forefront dermatologists agree that you should make time for this preventative examination as a regular part of your wellness maintenance, like having a dental cleaning or vision exam.
A skin check comprises a thorough body scan by a doctor who checks for abnormalities or suspicious spots. However, if at any point throughout the year you notice changes in your skin's appearance such as pigment discoloration, changes in mole sizes, redness, rashes, irritation, or thinning hair or bald spots, get to our dermatologist in Menomonee Falls immediately.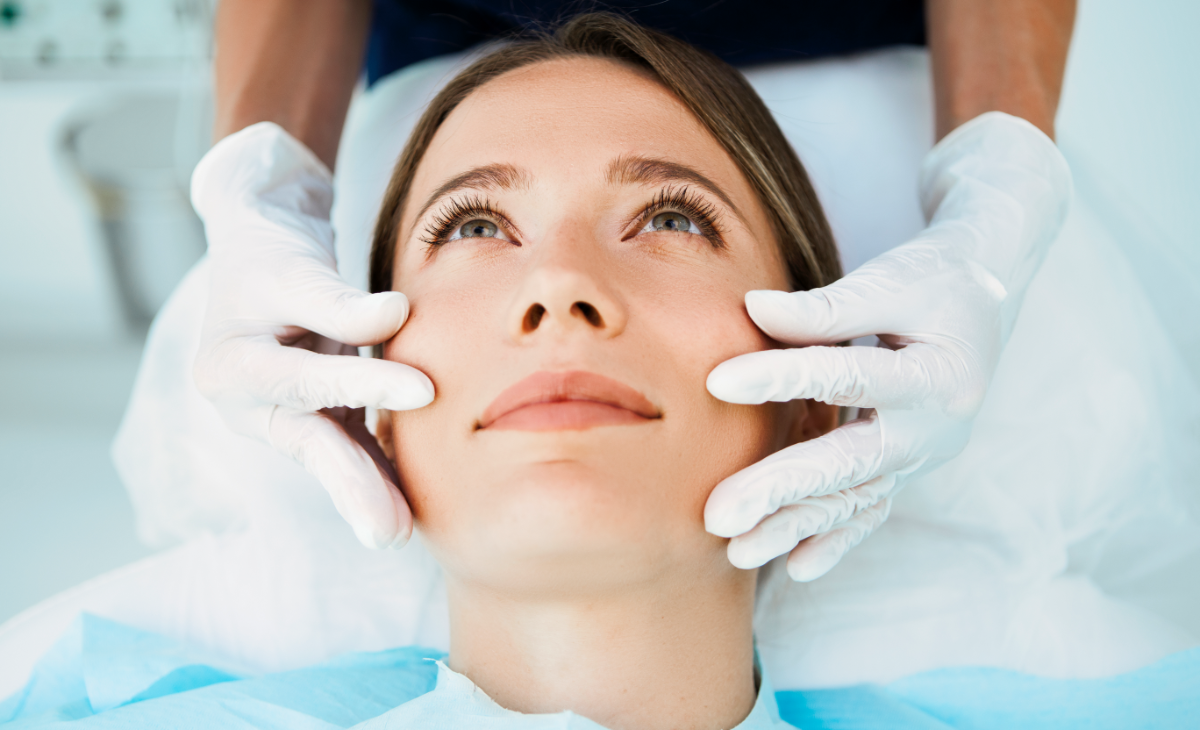 Get your confidence back with help from Forefront's cosmetic dermatology services
Manufacturers flood the market with excessive cosmetic skincare products. A person could get lost at sea with so many choices. In addition, everyone's skin is different, and you can never be sure if what works well for others will work well for you. Dr. Ashley Dietrich, our cosmetic dermatologist in Menomonee Falls, knows that a one-size-fits-all approach is not the best way to achieve healthy, radiant skin. At Forefront Dermatology, you will receive a customized action plan that will help with your goals.
Forefront Dermatology's cosmetic care can help you look your best, so you can feel your best. Results are what drive us. With the expertise of our skincare experts, they can sculpt, tighten, or rejuvenate any trouble areas. In addition, we have an expansive variety of services and products like chemical peels, BOTOX®, patch testing, fillers, and even retail cosmetics you can purchase directly from our office.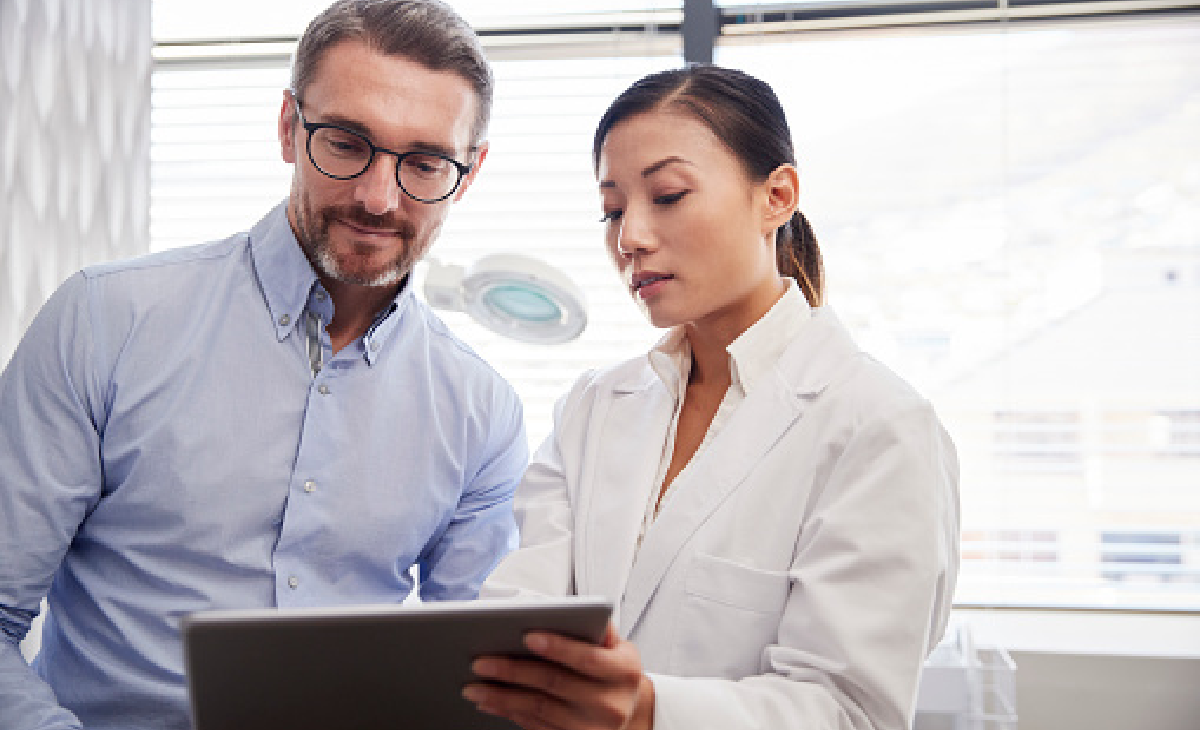 Excellent patient experiences, comprehensive services, and high-quality skincare
We continually work to improve our patients' experience. We keep our service catalog updated with the latest techniques and services. Our patients will always receive respect and prompt attention to concerns from their expert dermatologist in Menomonee Falls at Forefront Dermatology. Our office is handicap accessible and we have height adjustable exam tables to ensure all our patients feel welcome.
We aim to keep skincare convenient. Contact us today at 262-345-2898 to schedule a consultation. Your first appointment will be within a few days and not booked for weeks out. We don't want to keep you waiting for the compassionate, high-quality, patient-centric care your skin deserves.
Visit a dermatologist in Menomonee Falls
you can trust to deliver compassionate care
We believe that access to the highest quality dermatological care should be convenient for every patient. That's why we'll make sure you get an appointment within days of contacting us—we won't have you waiting for weeks. You can easily request an appointment online. Or, if you'd rather call, you can reach us at 262-345-2898.