Your trusted skin care provider in Noblesville
Compassionate care from experienced,
board-certified dermatologists.
Your board-certified dermatologists in Noblesville
At Forefront Dermatology, we are honored to serve the people of Noblesville and the nearby towns of Westfield, Clarksville, Clare, and Cicero by providing comprehensive dermatology services for patients of all ages. Our core values focus on delivering professional services and high-quality, patient-centered care.
We're located at 18051 River Road, Suite 105, Noblesville, IN 46062. Our practice is located inside the Noblesville Medical Arts Building, which is just off River Road and Sheridan Road. We welcome patients from the local community, including SMC Corporation, King Systems Corporation, Firestone Industrial Corporation, and Riverwalk Village.
Medical Dermatology
From annual skin exams to skin cancer screenings, our dermatologists and medical staff are experts in treating all skin types and tones, skin cancer, acne, eczema, moles, rashes, fungus, and more.
Cosmetic Dermatology
We offer a full range of physician-directed cosmetic skin services and products, including injectable procedures, dermal fillers, laser skin treatments, and more to help you look and feel refreshed and beautiful.
Meet our team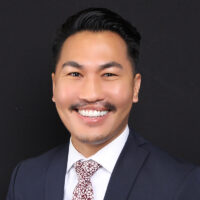 Robert Dazé, DO, FAAD
Board-Certified Dermatologist
What our patients have to say
This is a great practice. Friendly staff, prompt appointments, expert medical knowledge, and a willing attitude to problem solve.
Forefront Patient
I am very pleased with the care I have been given at Forefront Dermatology. Everyone that I have met there is very professional and caring.
Forefront Patient
My first appointment was great. Loved the staff and the experience!
Forefront Patient
Why Choose Forefront Dermatology?
At Forefront, we're dedicated to caring for the health and well-being of each of our patients. If you find yourself asking others or searching online for "The best dermatologist near me," you can feel confident that we'll provide the most advanced care possible. Our large network of board-certified dermatologists has the experience and knowledge to treat even the most difficult cases.
Many of our offices are equipped to handle advanced dermatology needs and are supported by Mohs surgeons, who are experts in the treatment of skin cancers affecting the face, neck, hands, and feet. With our dermatopathology lab, we're able to carefully examine biopsy results and view the full medical history of each patient.
ABOUT US >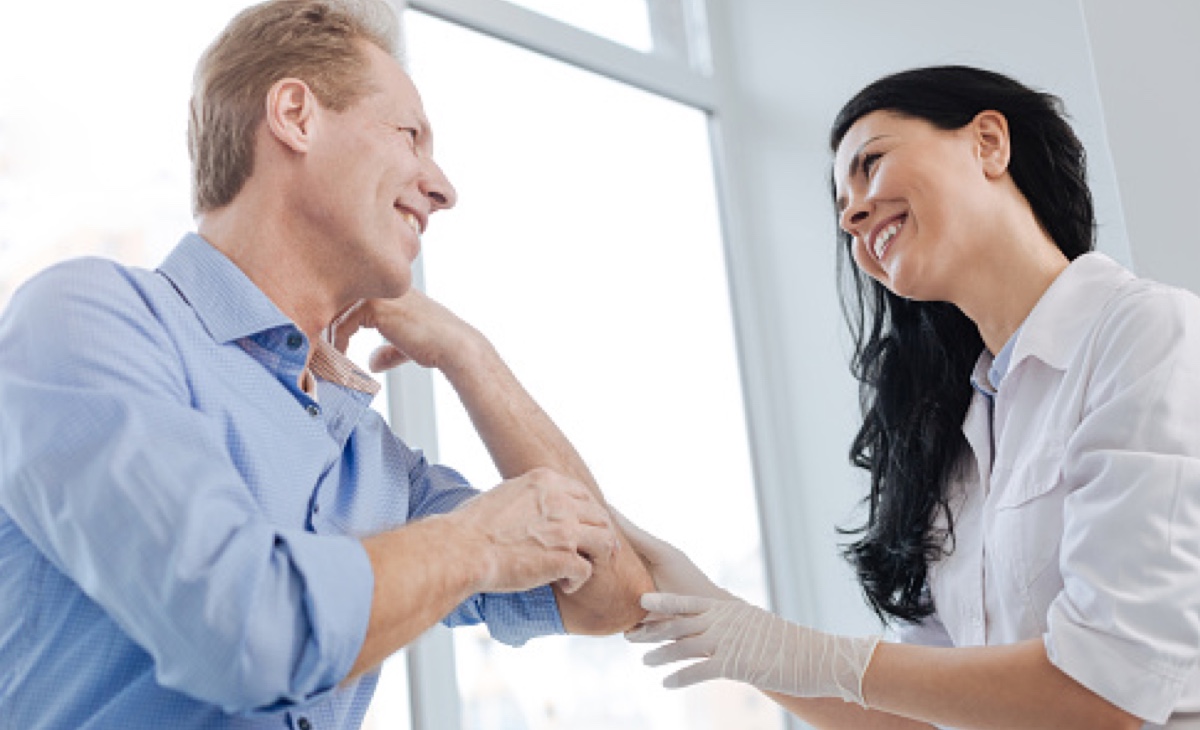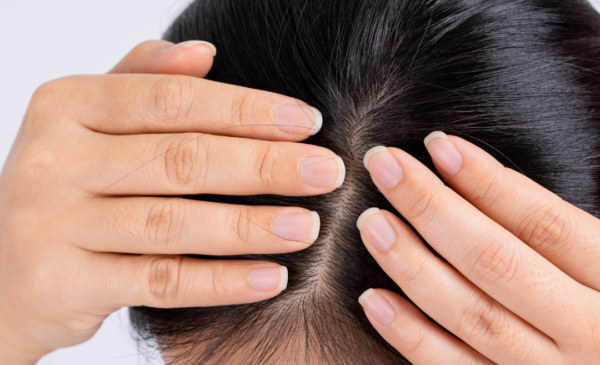 At-Home Dry Scalp Treatment
Dry scalp can be a result of a variety of issues, from dandruff and atopic dermatitis to scalp psoriasis and a hair product reaction. If you are looking for immediate relief from the inflammation and itchiness of a dry scalp there are several at-home dry scalp treatments you can try. Coconut Oil – Coconut oil […]
CONTINUE READING >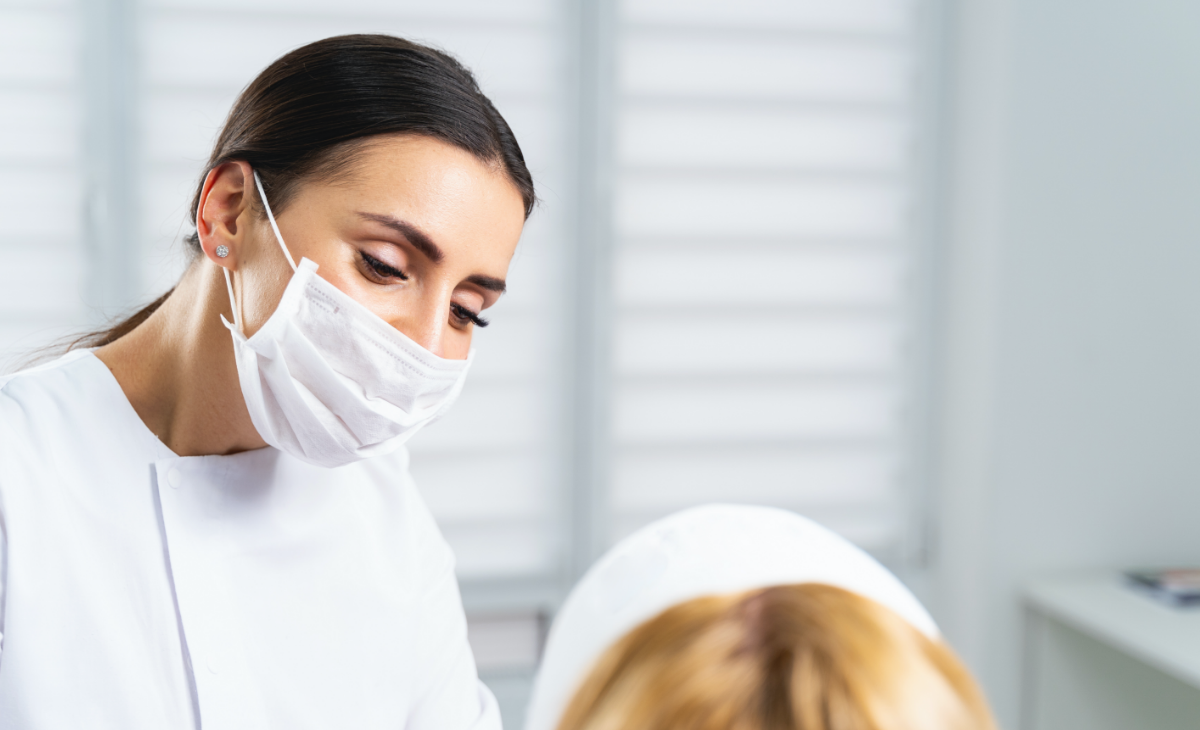 Our Noblesville dermatologists treat all ages and skin types
When you visit our practice in Noblesville, IN, board-certified dermatologist Dr. Robert Dazè, will actively listen to your concerns and take the time needed to provide an accurate diagnosis and develop a personalized treatment plan. We'll also help you feel comfortable during your appointment and ensure that you're satisfied with the results you've achieved from treatment.
Our Noblesville dermatologists also recognize that each patient is unique and has different concerns and needs. That is why we provide quality care to patients of all ages and skin types. To best meet the needs of all patients, Dr. Dazè specializes in dermatologic care for skin of color, LGBTQ+ patients, and the evaluation and management of pediatric birthmarks and dermatoses.
Expertise and experience in medical dermatology
To help you achieve healthy, well-cared-for skin, our dermatologists in Noblesville focus on the early detection of skin problems and providing effective treatment options for many conditions affecting the skin, hair, and nails. When you visit us for a careful evaluation of your skin concerns, including conditions like eczema, rosacea, acne, dermatitis, psoriasis, or skin cancer, you can count on receiving the highest level of compassionate, individualized care.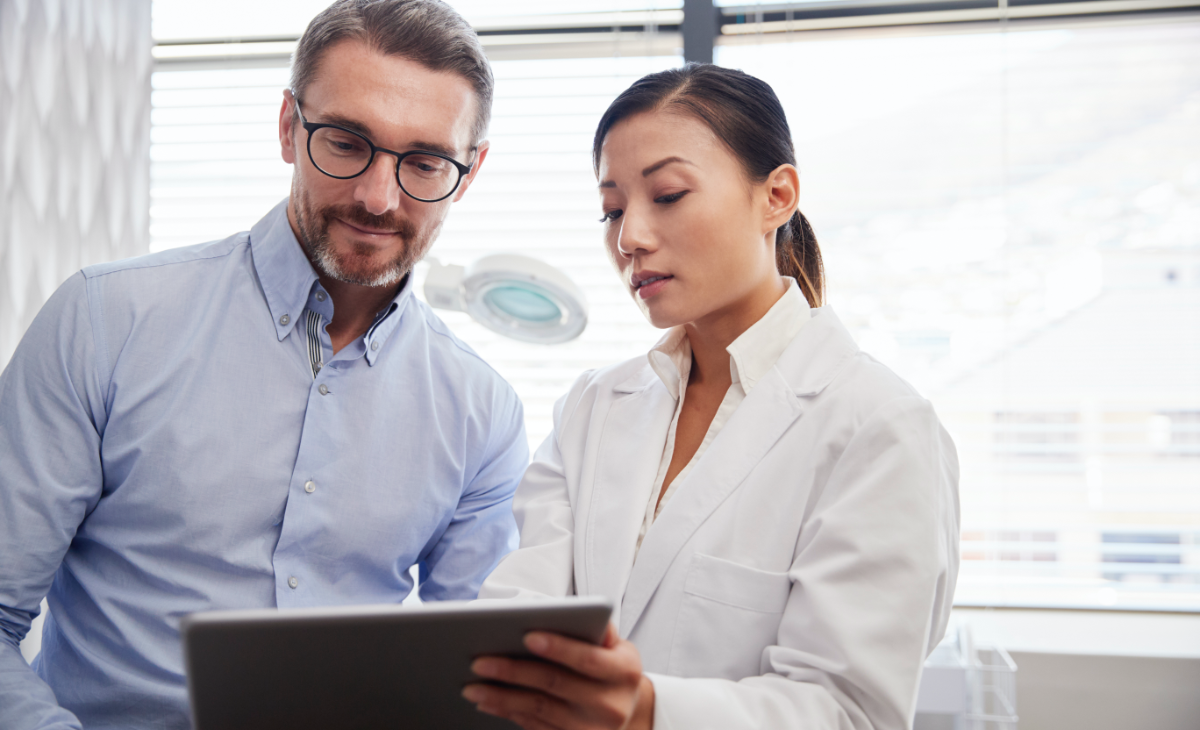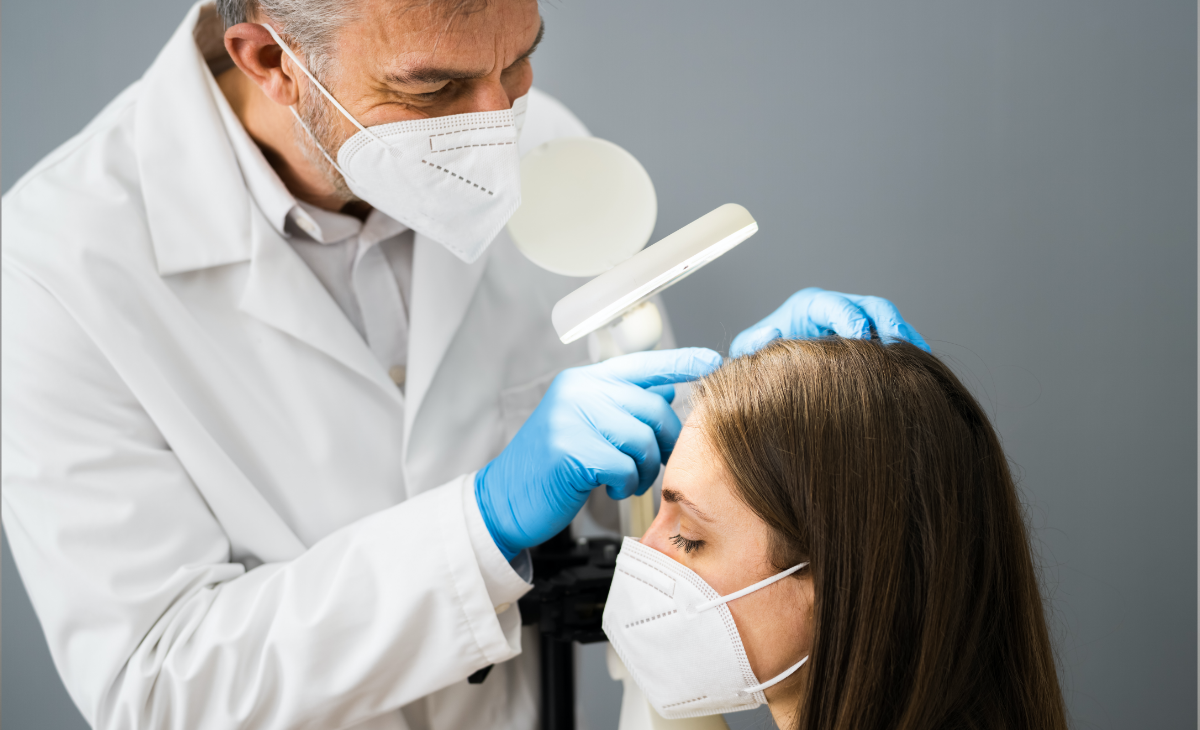 Protect your health with a skin cancer screening
Compared to other types of cancer, skin cancer is the most common. According to guidelines set by the American Academy of Dermatology, everyone should receive a full-body skin exam once a year. With an annual skin exam from a Noblesville dermatologist, it's possible to detect skin cancer at an early stage, when it's the easiest to treat. Annual exams also allow your dermatologist to detect and remove precancerous spots before they turn into skin cancer.
We encourage you to contact our Noblesville IN clinic as soon as possible if you see any changes in the appearance of your skin, such as pigment changes, itching, or redness, or if you have irritated, dry skin that doesn't improve with over-the-counter treatments. If our dermatologist in Noblesville diagnoses you with skin cancer, our team will generate a customized treatment plan. We'll also provide the support and encouragement you need throughout the entire treatment process.
Cosmetic dermatology for younger-looking skin
Practitioner training and experience are essential to receiving safe, effective results from cosmetic treatments. Our cosmetic treatments are administered by a board-certified dermatologist in Noblesville who has built a reputation for helping patients achieve the precise results they want, safely. You can choose from a variety of dermal fillers to plump thin lips, restore volume to cheeks, and erase lines and wrinkles around your nose and mouth. If you're interested in reducing the appearance of forehead lines or frown lines between your brows, we also offer BOTOX® Cosmetic injections.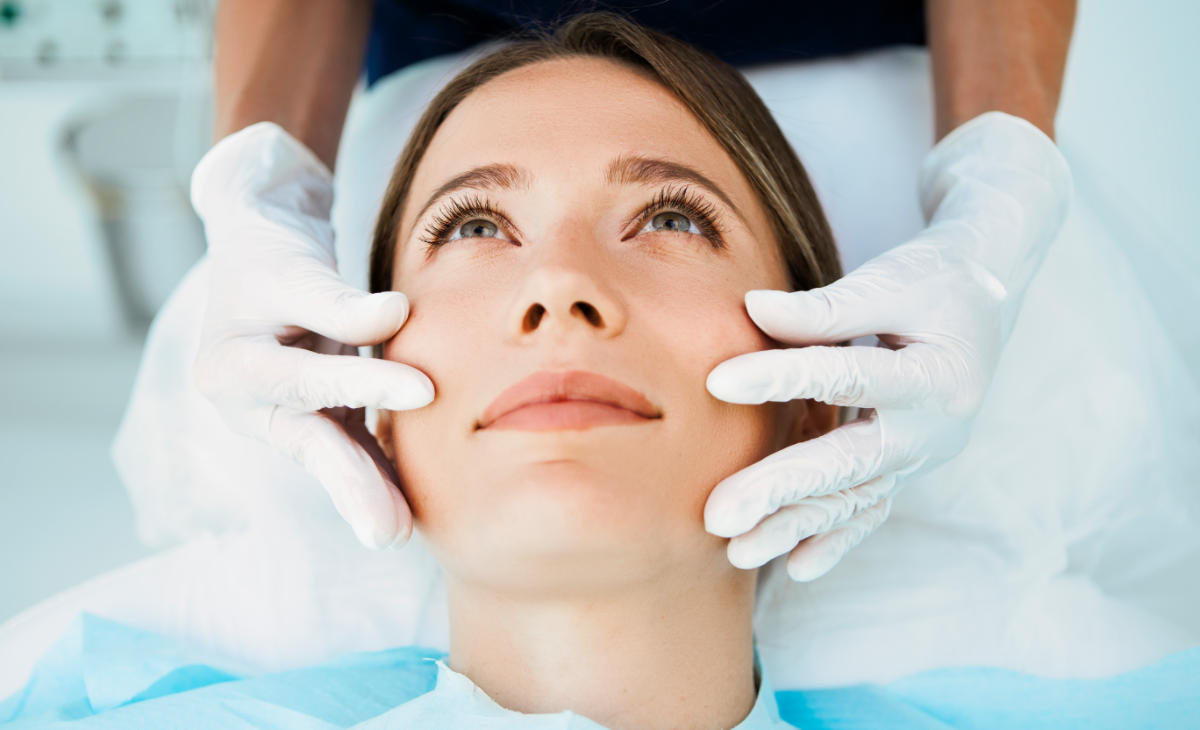 Visit a dermatologist in Noblesville for all your skin health needs
Our compassionate and experienced team are here to help you achieve healthy skin, whether you have a specific skin concern you'd like to improve or are looking to enhance your self-confidence with a cosmetic treatment. It's our mission to provide high-quality skin care services and develop lasting relationships with patients as we help you on the path towards healthy skin and improved well-being. We want to be your trusted family skin care specialist by providing an empathetic and respectful approach to your care.
We take pride in making care from a dermatologist in Noblesville accessible for everyone. Our office is wheelchair accessible, and we have translator services available. We also welcome patients from the LGBTQ+ community.
Get in touch with us today at 317-779-3956 to schedule your appointment at our office. You can also request an appointment online, and a scheduling specialist will get in touch with you to schedule your visit. We'll do whatever we can to ensure that you receive an appointment as soon as possible. Our team of experts looks forward to seeing you soon!