Your trusted skin care provider in Oconomowoc
Compassionate care from experienced,
board-certified dermatologists.
Board-certified dermatologists near you.
The driving force behind our practice is our commitment to high-quality dermatology. We want to ensure an enhanced client experience from the moment you book an appointment. Forefront Dermatology in Oconomowoc has set the standard for superior service. We not only provide exceptional dermatological care from our comprehensive catalog of skincare solutions, we treat our patients with dignity, respect, and empathy.
You can find Forefront Dermatology at 1320 Pabst Farms Circle, Suite 180, Oconomowoc, WI 53066. We are located in the same shopping center as the Pabst Farms Pick-n-Save and Metro Market, which is less than half a mile off Interstate-94. When you arrive at the shopping center, look for the Starbucks and our office is across from there.
What our patients have to say
This is a great practice. Friendly staff, prompt appointments, expert medical knowledge, and a willing attitude to problem solve.
Forefront Patient
I am very pleased with the care I have been given at Forefront Dermatology. Everyone that I have met there is very professional and caring.
Forefront Patient
My first appointment was great. Loved the staff and the experience!
Forefront Patient
Why Choose Forefront Dermatology?
At Forefront, we're dedicated to caring for the health and well-being of each of our patients. If you find yourself asking others or searching online for "The best dermatologist near me," you can feel confident that we'll provide the most advanced care possible. Our large network of board-certified dermatologists has the experience and knowledge to treat even the most difficult cases.
Many of our offices are equipped to handle advanced dermatology needs and are supported by Mohs surgeons, who are experts in the treatment of skin cancers affecting the face, neck, hands, and feet. With our dermatopathology lab, we're able to carefully examine biopsy results and view the full medical history of each patient.
ABOUT US >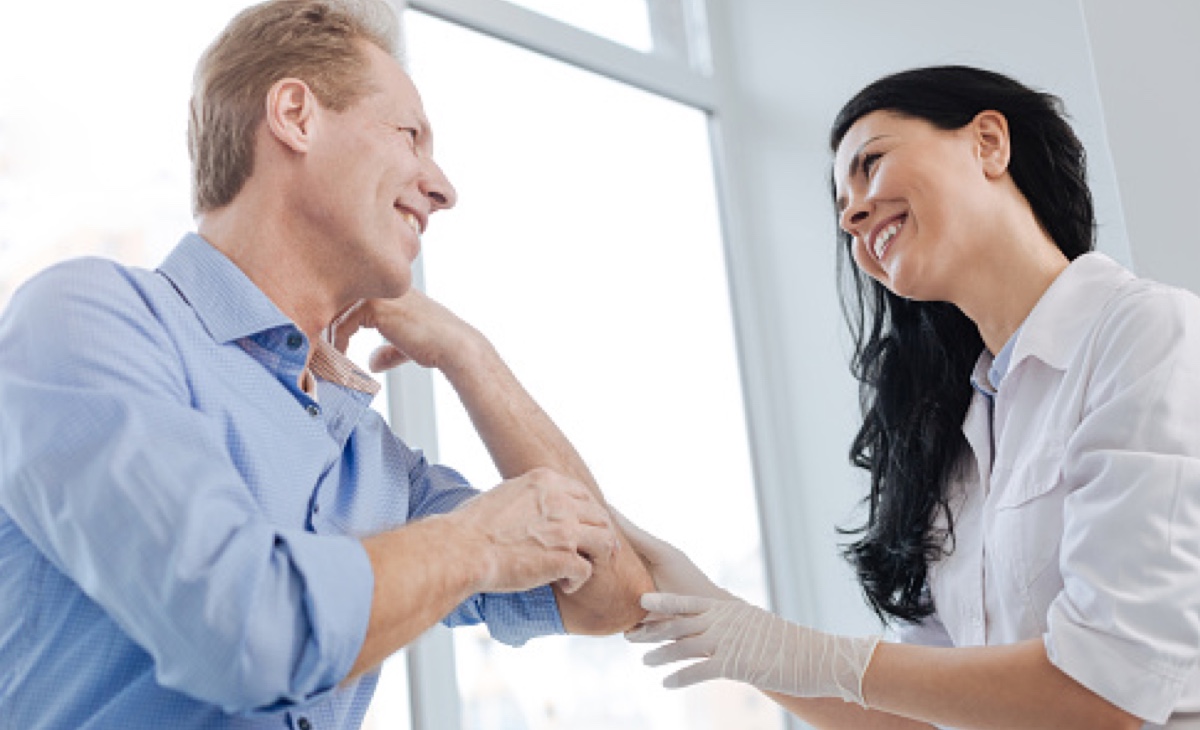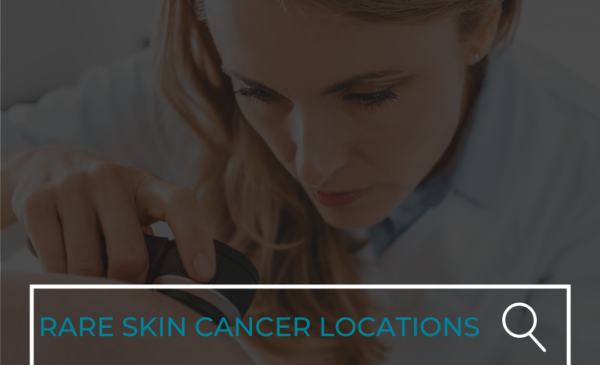 Rare Locations Skin Cancer Has Been Found
When you think of skin cancer, your first thought probably is somewhere on the face or arms. But did you know that skin cancer can be and has been found in areas that may or may not ever see sunlight?  Here are a few surprising and rare places skin cancer has been found: The Scalp […]
CONTINUE READING >
Treating patients, but specializing in people
Our clients love our powerhouse team of skincare professionals at Forefront Dermatology in Oconomowoc! When you visit us, it's not only a board-certified dermatologist that you'll see—our support staff will also work with you and your specialist to make sure you have everything you need.
Stellar full-service skincare at Forefront Dermatology
Your skin works around the clock to safeguard your body. A dermatologist in Oconomowoc, WI can teach you how to return the favor with skincare best practices and products that will work best for your skin's individual needs. It is not just your skin's health that concerns us, it is your well-being that matters most.
Our skincare specialist will personalize your action plan to fit your needs. We are driven by results and providing superior skincare services. Ultimately, we will use our expertise, top-tier products and varied procedures to rejuvenate and maintain your skin's health. We also want you to be an active part of your treatment and the decisions made. Wellness depends on the choices you make and the expert partners you have in your corner. We may treat patients, but we connect with your unique individuality because people are our specialty.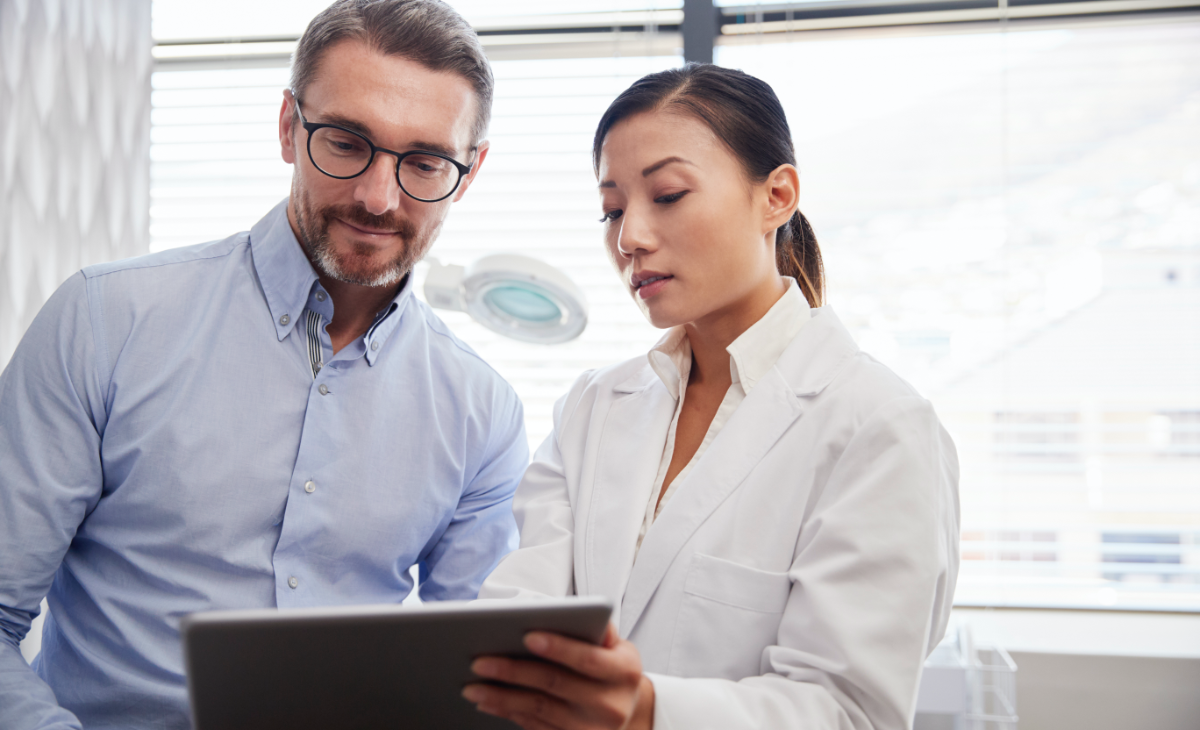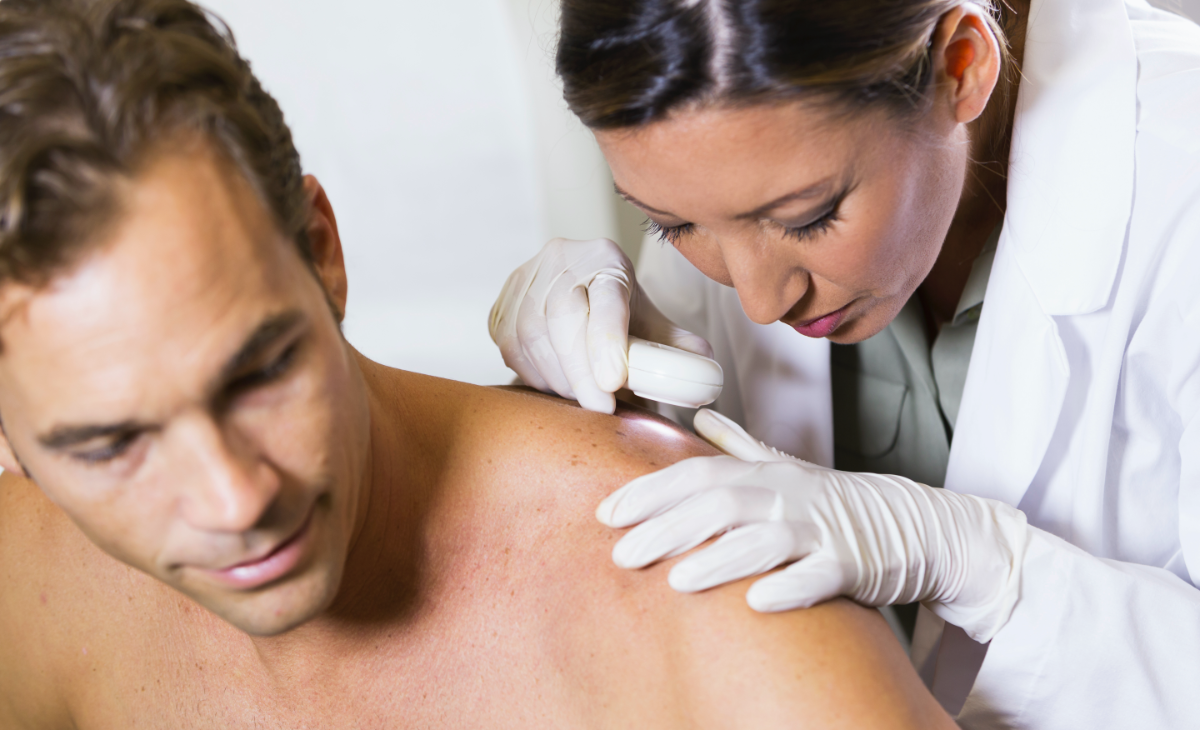 Forefront Dermatology delivers exceptional medical skincare services
A proficient, board-certified medical dermatologist in Oconomowoc can spot and care for over 3,000 different illnesses related to skin, hair, and nails.
The American Academy of Dermatology and the American Cancer Society recommend that you have a skin check once a year. The examination is a thorough body scan, which allows a skincare specialist to detect abnormal spots, patches, and other areas on your body that may need a biopsy and further inspection. However, whenever you notice changes with your skin like discoloration, itching or redness, contact a dermatologist in Oconomowoc immediately.
Reliable skin cancer screening, prevention, and healing
When it comes to skin cancer, early detection truly saves lives. We screen for precancerous and cancerous spots of non-melanoma and melanoma skin cancer. More than half the total cancer cases reported each year are due to skin cancer.
A surgical dermatologist in Oconomowoc uses the most modern tools and sophisticated technology to perform procedures like scraping and burning, photodynamic therapy (PDT), cryotherapy and standard excision. We also have a surgeon who specializes in Mohs Micrographic Surgery, which is a procedure that many experts praise for its accuracy and success rate.
Besides these therapeutic options, our sister office in Racine, WI provides extra skin cancer support with superficial radiation therapy (SRT), a tested, non-invasive procedure used to treat non-melanoma skin cancer like squamous cell carcinoma. It is an external radiotherapy that allows surgeons to treat spots on the skin's surface or close to it.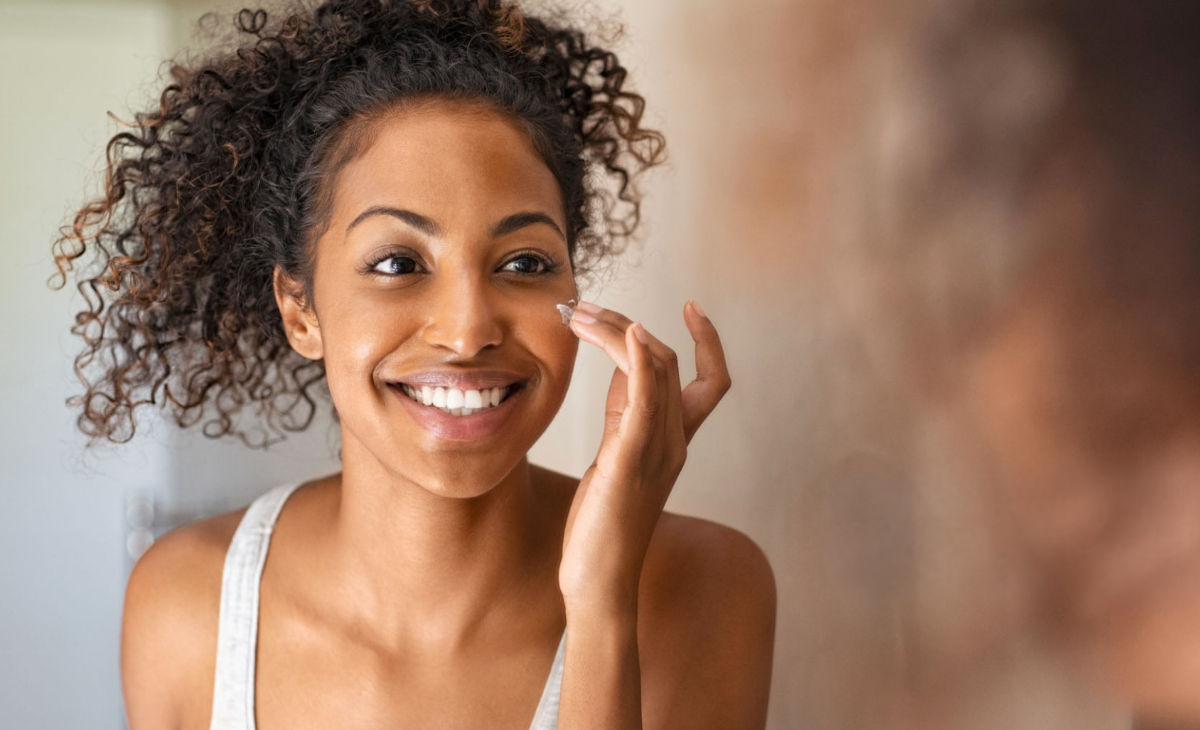 Cosmetic dermatology can boost self-confidence and self-body image
At Forefront Dermatology in Oconomowoc, our goal is to help bring back your self-confidence by achieving your aesthetic goals. Our cosmetic dermatologist will recommend the best action plan for your lifestyle and goals. We have a wide range of cosmetic dermatology solutions including chemical peels and microneedling for facial rejuvenation, hair loss and diminishing scars. We also offer injectables/fillers, BOTOX®, patch testing and Narrow Band UVB. In addition, you can purchase Revision Skincare® cosmeceutical products and LATISSE® on-site.
Visit a dermatologist in Oconomowoc
you can trust to deliver compassionate care
Our team of Oconomowoc dermatologists and medical professionals at Forefront Dermatology understand the importance of the partnership between the physician and the patient. They work hard to ensure each patient experience is pleasant. We do our part in helping maintain or gain wellness! This includes fast access to appointments, providing a patient portal for regular needs such as request prescription refills or communicating with your doctor, and being able to offer appointments for Portuguese or Spanish speakers with Dr. Gabriela Maloney.
For an appointment, fill out our online request form and a scheduling specialist will contact you promptly to book your visit. You can also call our office at 262-560-0322. You'll have an appointment to see us soon.