Your trusted skin care provider in Virginia Beach
Compassionate care from experienced,
board-certified dermatologists.
Your trusted dermatologist in Virginia Beach for compassionate care
Since 2003, Forefront Dermatology in Virginia Beach has been your source for high-quality, board-certified skin care. Our team of skin care experts provide an all-inclusive selection of medical, cosmetic, and surgical dermatological services to the residents of Virginia Beach, North Virginia Beach, and Alanton.
You'll find our office in Suite 300 at 1157 First Colonial Rd., Virginia Beach, Virginia 23454. We're located in the First Colonial Professional Plaza near the intersection of First Colonial Road and Mill Dam Road. Our office is conveniently located to the Naval Air Station Oceana-Dam Neck, Joint Expeditionary Base Little Creek/Ft. Story, GEICO, and Anthem, and our office is located north of Sentara Virginia Beach General Hospital.
Get 10% OFF MORPHEUS 8 PACKAGES!
Say goodbye to unwanted imperfections and embrace a revitalized version of yourself. Experience the transformative power of Morpheus 8 and unlock your true radiance!
Enjoy 10% OFF DERMAPLANE FACIAL!
Reveal a fresh, healthy glow by removing the top-most layer of dead skin. This non-invasive treatment will leave your skin looking vibrant and rejuvenated!
These incredible offers are valid at participating locations from 6/1/23-6/30/23. Remember, package must be used within 6 months of purchase date. Don't miss out on these exclusive deals! Limited supplies available, so act fast!
Receive a FREE TOWEL with the purchase of ISDIN SPF sunscreen!
Protect your skin from the sun's harmful rays with the premium ISDIN sunscreen, and we'll sweeten the deal with a complimentary towel!
These incredible offers are valid at participating locations from 6/1/23-6/30/23. Remember, package must be used within 6 months of purchase date. Don't miss out on these exclusive deals! Limited supplies available, so act fast!
What our patients have to say
This is a great practice. Friendly staff, prompt appointments, expert medical knowledge, and a willing attitude to problem solve.
Forefront Patient
I am very pleased with the care I have been given at Forefront Dermatology. Everyone that I have met there is very professional and caring.
Forefront Patient
My first appointment was great. Loved the staff and the experience!
Forefront Patient
Why Choose Forefront Dermatology?
At Forefront, we're dedicated to caring for the health and well-being of each of our patients. If you find yourself asking others or searching online for "The best dermatologist near me," you can feel confident that we'll provide the most advanced care possible. Our large network of board-certified dermatologists has the experience and knowledge to treat even the most difficult cases.
Many of our offices are equipped to handle advanced dermatology needs and are supported by Mohs surgeons, who are experts in the treatment of skin cancers affecting the face, neck, hands, and feet. With our dermatopathology lab, we're able to carefully examine biopsy results and view the full medical history of each patient.
ABOUT US >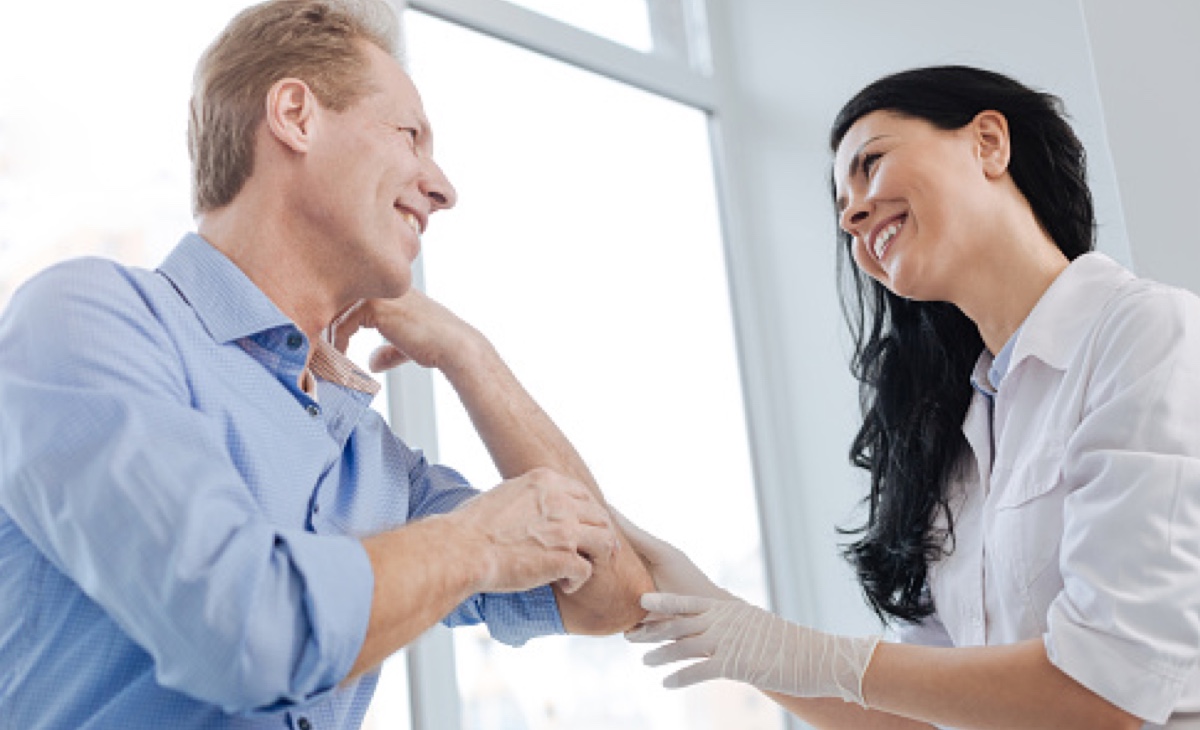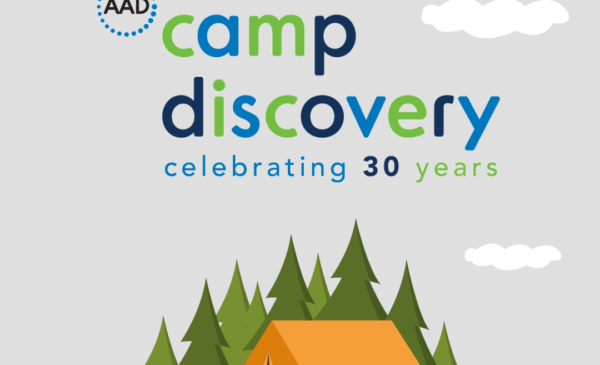 Camp Discovery for Kids!
The American Academy of Dermatology's Camp Discovery program is a unique opportunity for children with chronic skin conditions to experience the joys of summer camp while receiving medical care and support. Established in 1993, the program has served thousands of children across the United States. The program was initially created to provide a safe and […]
CONTINUE READING >
A commitment to healthy skin and wellness
If you have any concerns about your skin health, look no further than the specialists at Forefront Dermatology. Our dermatologist in Virginia Beach takes a patient-centered approach to skin care, and we believe in providing a pleasant experience for every patient. To ensure that you have the healthiest skin possible, our providers will create a custom treatment plan for your specific needs and talk to you about how to care for your skin and protect it against damage.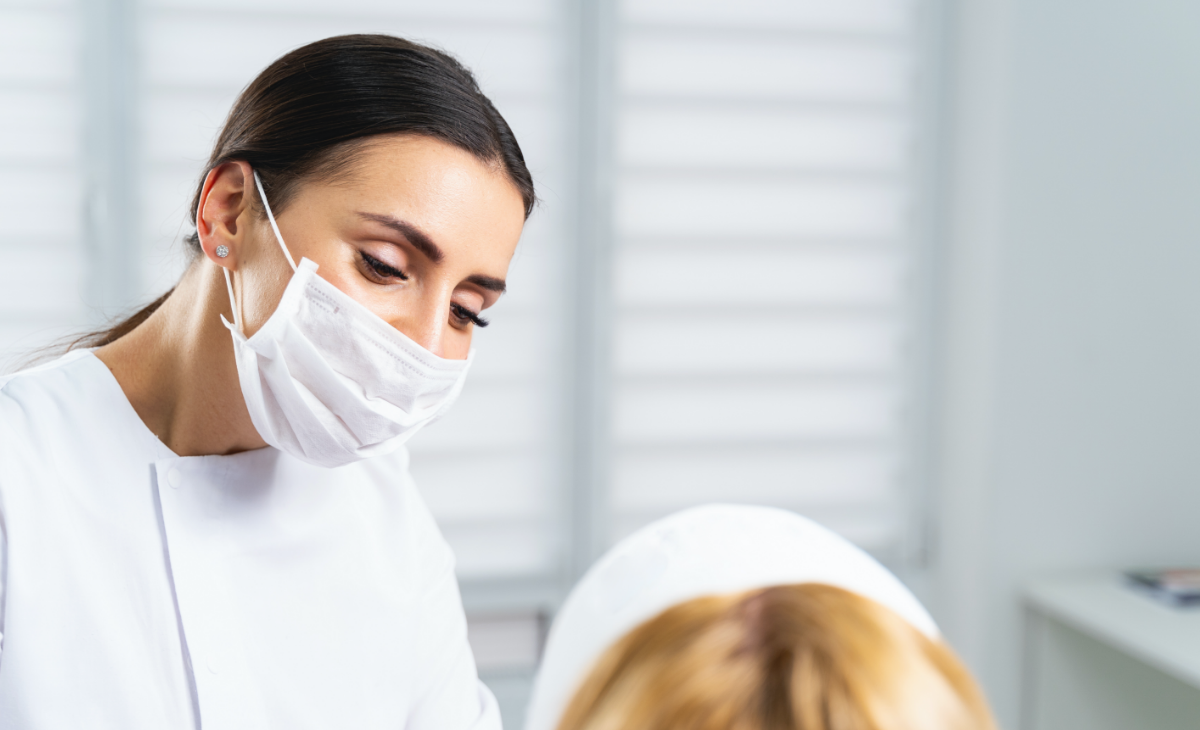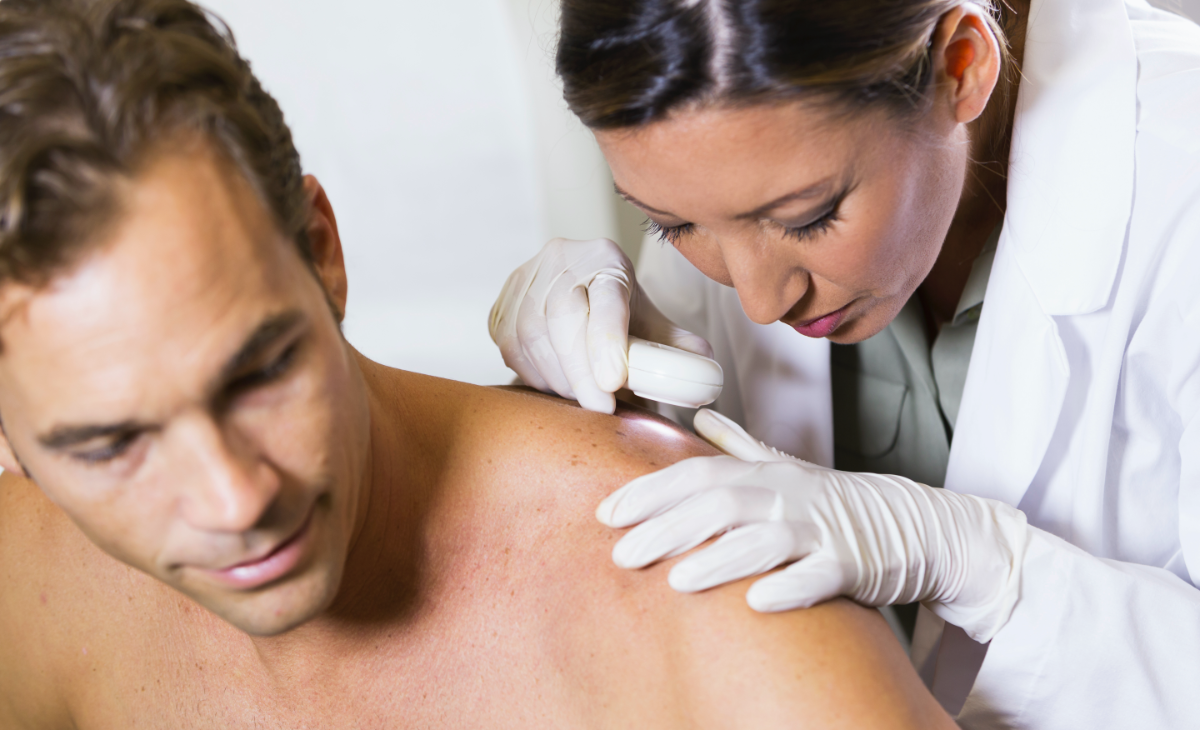 Your dermatologist in Virginia Beach for medical dermatology
Our caring providers are dedicated to helping patients with their skin concerns and have years of experience with a vast selection of conditions affecting the skin, hair, and nails. Our practice is led by the experience and dedication of board-certified dermatologist Dr. Bebe Edmonds. Along with certified physician assistants Kimberly Silver, Caroline Conkwright, and Sami McCarty, they provide the full spectrum of skin care treatments that meet the unique needs of our patients. Our specialties include treating rosacea, psoriasis, eczema, acne, hyperhidrosis, hair loss, and skin cancer.
Is it time to make an appointment for your yearly skin exam? We follow the guidelines outlined by the American Academy of Dermatology and highly recommend that residents of Virginia Beach receive an annual skin cancer screening. Besides this yearly examination of your skin, we encourage you to contact our dermatologist in Virginia Beach right away if you notice any abnormalities in your skin, such as changes in the color, texture, shape, or size of a mole or any other spot on your skin.
Protect yourself against skin cancer
Detecting skin cancer early is the key to successful treatment. The sooner skin cancer is detected, the sooner you can begin treatment, which greatly improves the chances of successfully fighting skin cancer.
Our Virginia Beach dermatologist provides numerous therapeutic options for treating skin cancer. They include scraping and burning, cryotherapy, standard excision, and photodynamic therapy (PDT).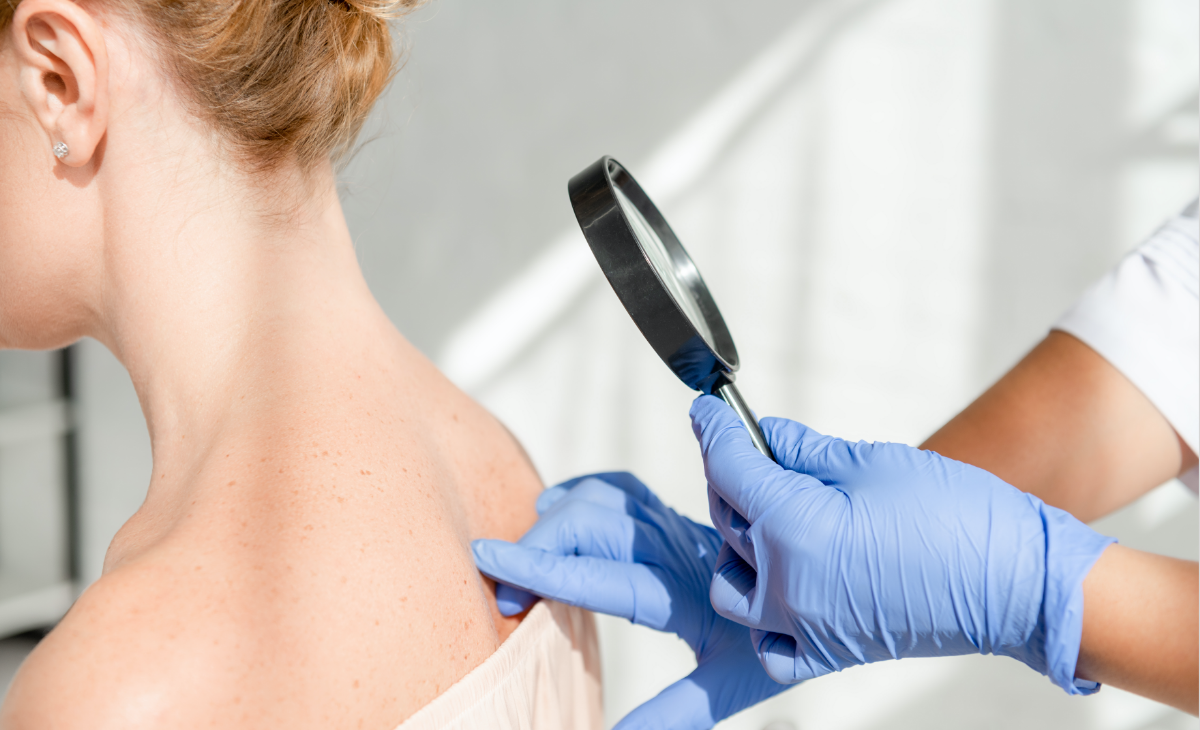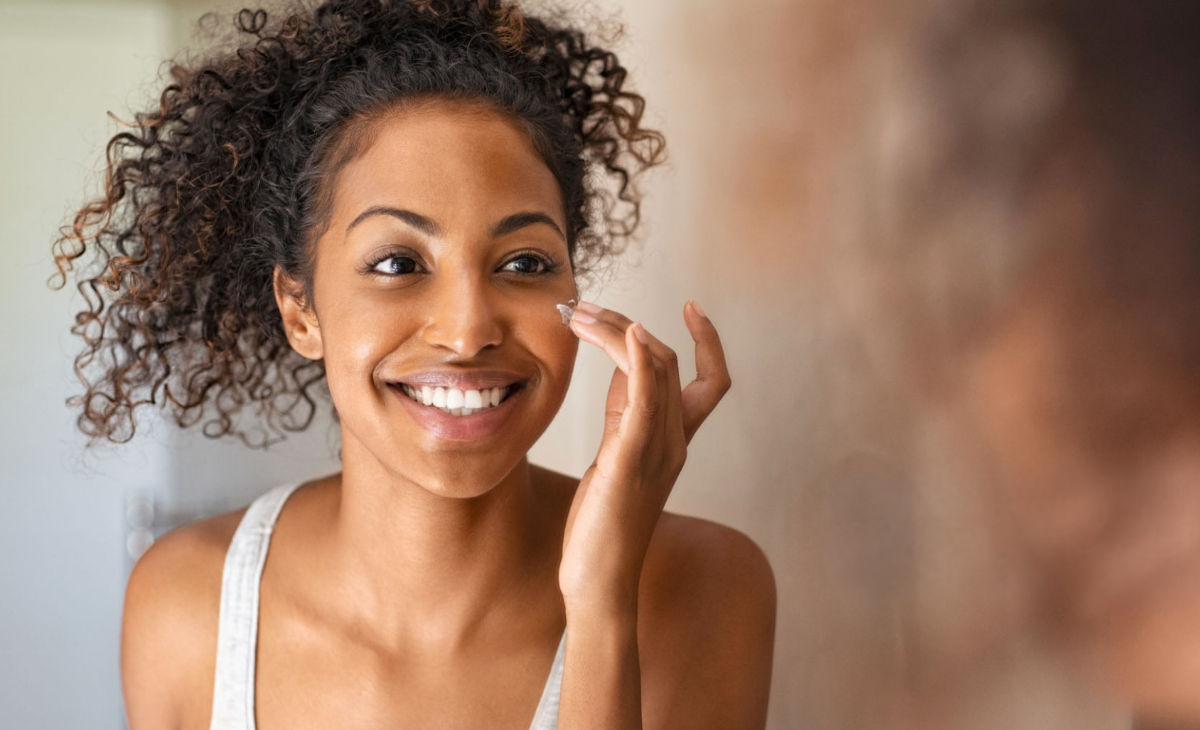 Cosmetic services you can trust
The experts at Forefront Dermatology understand how your skin's appearance is related to your self-esteem. That is why we provide you with a variety of minimally invasive skin rejuvenation and restoration options to help you feel confident in your skin.
We offer a wide range of injectables and dermal fillers to reduce wrinkles and improve facial volume, including BOTOX®, Xeomin®, Juvederm®, and Restylane®. If you're suffering from hair loss, we offer platelet-rich plasma (PRP) injections to encourage hair growth. We also provide CoolSculpting® treatments to eliminate stubborn body fat and improve body contours. If you're looking to improve the appearance of acne scars, sun damage, or improve the texture and tone of your skin, our dermatologist in Virginia Beach offers CO2 laser treatments, microneedling, dermaplaning, chemical peels, and customized facials.
Visit Forefront Dermatology for all of your skin care needs
At Forefront Dermatology in Virginia Beach, we pride ourselves on our compassionate approach to skin care and our dedication to our patients. Whether you're interested in scheduling a skin cancer screening, looking to treat a specific skin concern like eczema, acne, or psoriasis, or you'd like to rejuvenate your skin with a cosmetic treatment, you can count on receiving customized, patient-centered care from our Virginia Beach dermatologist. Helping you achieve and maintain healthy skin is our top priority.
We value convenient access to the best quality dermatological care in Virginia Beach. To schedule your appointment at Forefront Dermatology, call us at 757-333-8001. You can also easily schedule your appointment online. Contact us today to start the journey towards healthier skin and improved well-being.