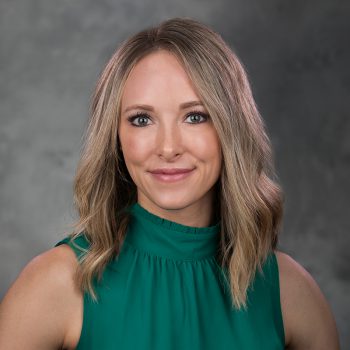 Certified Physician Assistant

Caroline Conkwright, MHS, PA-C
Caroline was born and raised on a farm in Charlotte Court House, VA. She received her Bachelor's Degree in Biology from the University of Virginia and later accepted an opportunity in New York City to work as a dermatology medical assistant. This position strengthened her love for medicine, especially the dermatological field.
Caroline decided to continue her education by earning a Master's Degree in Health Sciences and a Bachelor's Degree in Physician Assistant Studies from Touro College in New York City. She is a board certified Physician Assistant who specializes in dermatology and is a member of the American Academy of Physician Assistants.
Although she loved her five years in New York, after graduating with honors, Caroline decided to return to her Virginia roots. She moved to Virginia Beach in July 2014 where she joined Tidewater Skin Care. She enjoys taking advantage of her new beach lifestyle, spending time with friends and family, working out so she can eat more, and traveling to unique locations, such as Iceland and Morocco.
Education

Undergraduate Degree:

University of Virginia – Charlottesville, VA

Graduate Degree:

Touro College School of Health Sciences – Manhattan, NY

Certificates

National Commission on Certification of Physician Assistants