Meet Our Dermatopathologists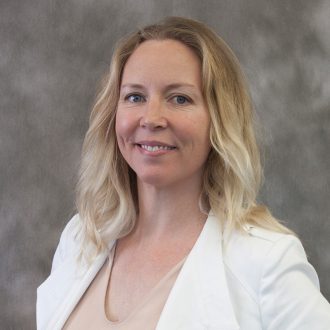 Board-Certified Dermatopathologist
Laboratory Medical Director

Kelli A. Hutchens, MD, MBA, FCAP is a board-certified dermatopathologist with experience as a both diagnostician and laboratory director. She earned her undergraduate degree in Biology and her medical degree at the University of Nevada Reno. She completed her residency in 2009 at Loyola University Medical Center in Anatomic and Clinical Pathology followed by a fellowship in Dermatopathology at the world renowned Ackerman Academy of Dermatopathology in New York.
View Full Bio
View Video
A Message From Our Laboratory Medical Director
"Since joining Forefront I have been consistently impressed by the forethought behind the design of the laboratory, which is one of only a handful of labs in the country with true 24-hour operation, so we never stop taking care of our patients.
While our facilities certainly give us a competitive edge, it's our people that really make the difference. Our people care deeply about their work and understand that they are an integral part of our patients' journey. As we say here, every single slide is a person.
Because we're all one team in every sense, our lab has each patient's full medical record, giving us access to broader context, and that context can mean that we catch something that would otherwise go undiagnosed. A small tidbit of past history or treatment can solidify or redirect our diagnostic path.
Even though we may be in the background of our patient's journey, that doesn't lessen our sense of accountability to our patients and our team."

Dr. Kelli Hutchens
Looking to Refer a Patient?
If you have a patient who could benefit from Forefront's dermatological experience, our extensive network of physician experts are ready to help deliver the best care possible.