Understanding Your Bill From The Lab
Your Forefront Billing Statement
If your provider elected to send your tissue to the Forefront Laboratory, you may receive separate charges resulting from the Forefront Laboratory. On your insurance Explanation of Benefits (EOB), you may see the name Forefront Dermatology.
Your bill may breakdown the services performed the following way:
Removing the Tissue

The charge for the removal and evaluation of the tissue by your dermatologist.

Lab Charges

Technical Component (Shown as LAB TC)1
The preparation of your tissue on a slide for evaluation. You will see the name of our Laboratory Medical Director, Kelli A. Hutchens, MD,2 on your billing statement. Dr. Hutchens oversees the process to ensure the quality and integrity of your skin sample.

Professional Component (Shown as LAB PC)3
The evaluation and diagnosis of the tissue slide by a pathologist, who are all medically licensed physicians with additional training and board certification in dermatopathology.

or

Global Charge (Shown as LAB GBL)4
Includes both the Professional and Technical Components in a single charge. This charge is equal to the sum of the TC and PC together.

Additional Charges or Bills
On occasion, additional charges may occur if the dermatopathologist must order additional studies including immunohistochemical stains. Rarely, the dermatopathologist will seek additional review of your biopsy by another specialist outside of our lab. You will be notified and receive a separate bill from that physician.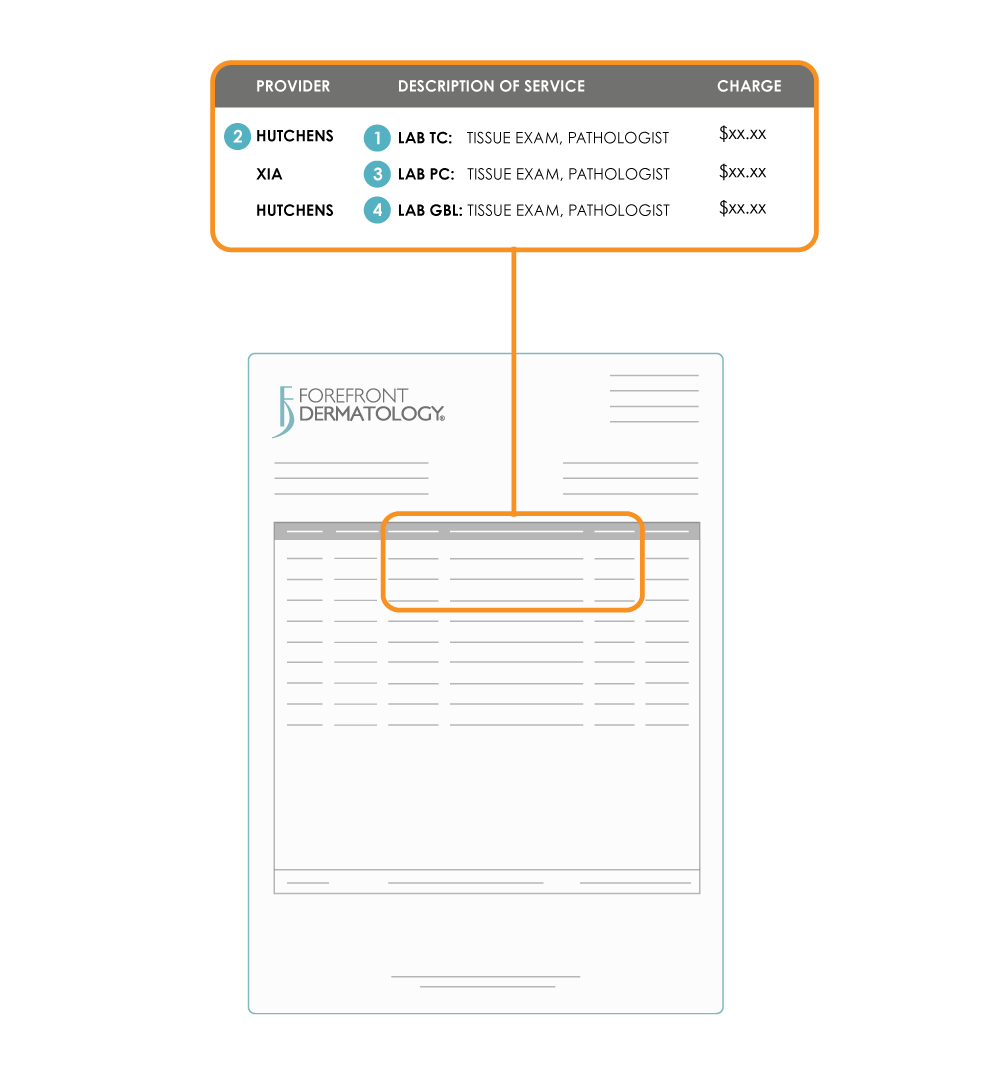 Questions About Your Bill?
Contact our billing department at 1-866-630-9882