Dermatopathology Lab
Our state-of-the-art facility dedicated to Forefront patients brings together collaborative, accurate, and safe diagnosis, playing an essential role in your healthcare.
Learn About The Lab From Our Team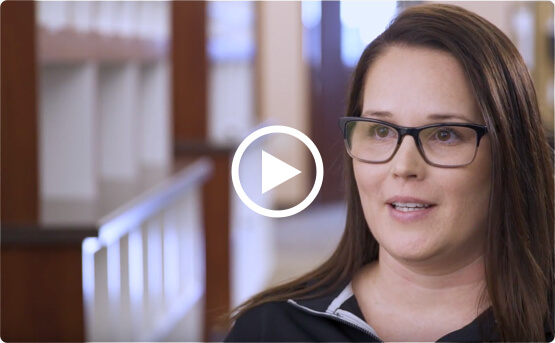 Dermatopathology Lab Overview
Learn about the capabilities and the outstanding physicians and support staff at the Forefront Dermatology Dermatopathology Laboratory.
Solely Focused on Skin Health
Being a Dermatopathology Lab means that our entire focus is on skin health. Because we are 100% focused on skin care we have deep knowledge and expertise within dermatology, making us really good at what we do. All of our dermatopathologists are board-certified and several actively continue their clinical practice seeing patients, which gives us a unique perspective on the patient care that happens outside of the lab.
True Collaborative Care
Lab results populate directly into patient charts and important details such as patient medical histories and medications are easily accessible for a more informed diagnosis.
Patient Focused at Our Core
While the work in the lab may be behind the scenes it has a big impact on patients' lives – and we never lose sight of that fact. Each slide represents a person and that helps drive us to provide the most efficient, accurate, and insightful information. While a patient may never come into contact with one of our lab staff members, they can rest assured knowing that we are dedicated to Forefront's mission to provide the very best dermatology care.
State-of-the-Art Technology for Better Care
Our commitment to advanced technology is ultimately a commitment to our patients. Automation of tasks provides more consistency and accuracy, resulting in more confidence in diagnosis. Technology enables our patient safety efforts through a bar code system that tracks specimens as they move through the lab, reducing the risk of any errors. Our lab operates 24 hours-a-day, so we can get to an accurate diagnosis quickly, implement the care plan sooner, and reduce the anxiety of having to wait long for results.
Comprehensive Pathology Services
The lab offers a complete range of dermatology testing including: routine pathology, Immunohistochemistry, Special Stains, Direct immunofluorescence studies, and Chemistry and Hematology while utilizing advanced technology for automated processing and automated staining (routine, IHC, Specials). A Broad test menu and extensive panel allow us to keep nearly all testing in house (reducing TAT and additional bills for the patient).