Your trusted skin care provider in Carpinteria
Compassionate care from experienced,
board-certified dermatologists.
Visit a board-certified dermatologist in Carpinteria
At Forefront Dermatology, we're dedicated to helping patients in Carpinteria and the nearby areas of Toro Canyon and La Conchita receive exceptional care for a lifetime of healthy, beautiful skin. Our skin care experts provide patient-centered care and are dedicated to helping every patient receive the care needed to resolve their skin concerns quickly and effectively.
Our office has proudly served the Carpinteria community since 2020. You can find our modern office at 5565 Carpinteria Avenue, Suite 3 Carpinteria, California 93013, near the intersection of Carpinteria Avenue and Concha Loma Drive. We're conveniently located near many employers in the area, including Procore, Agilent, and LinkedIn, making it easy to receive high-quality skin care during your workday.
Medical Dermatology
From annual skin exams to skin cancer screenings, our dermatologists and medical staff are experts in treating all skin types and tones, skin cancer, acne, eczema, moles, rashes, fungus, and more.
Cosmetic Dermatology
We offer a full range of physician-directed cosmetic skin services and products, including injectable procedures, dermal fillers, laser skin treatments, and more to help you look and feel refreshed and beautiful.
Shop Products
Browse our Excelin Skincare store for medical grade skincare products selected by our dermatologists for a variety of skin types and conditions, easily purchased from the comfort of your own home.
Meet our dermatologists
Carpinteria, California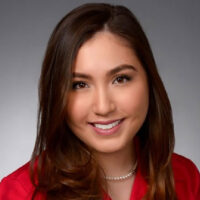 Laura Blumenthal, MD, FAAD
Board-Certified Dermatologist
Board-Certified Mohs Surgeon
Trained Mohs Micrographic Skin Cancer Surgeon
What our patients have to say
This is a great practice. Friendly staff, prompt appointments, expert medical knowledge, and a willing attitude to problem solve.
Forefront Patient
I am very pleased with the care I have been given at Forefront Dermatology. Everyone that I have met there is very professional and caring.
Forefront Patient
My first appointment was great. Loved the staff and the experience!
Forefront Patient
Why Choose Forefront Dermatology?
At Forefront, we're dedicated to caring for the health and well-being of each of our patients. If you find yourself asking others or searching online for "The best dermatologist near me," you can feel confident that we'll provide the most advanced care possible. Our large network of board-certified dermatologists has the experience and knowledge to treat even the most difficult cases.
Many of our offices are equipped to handle advanced dermatology needs and are supported by Mohs surgeons, who are experts in the treatment of skin cancers affecting the face, neck, hands, and feet. With our dermatopathology lab, we're able to carefully examine biopsy results and view the full medical history of each patient.
ABOUT US >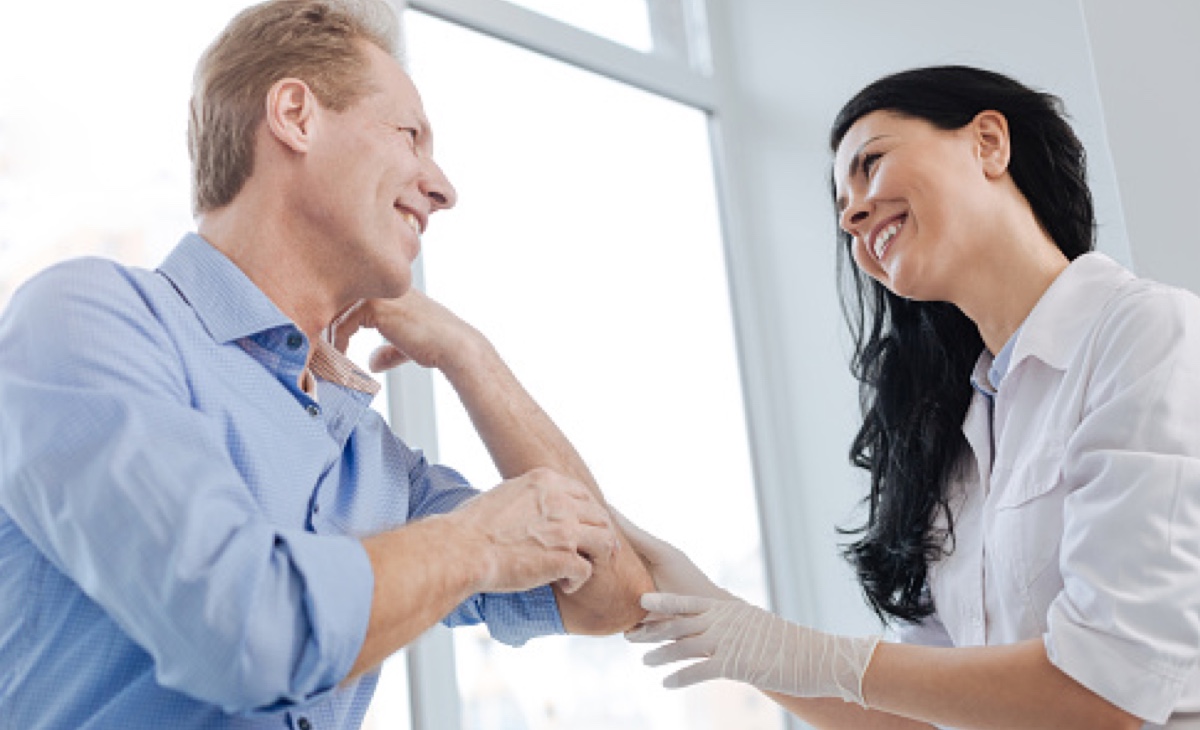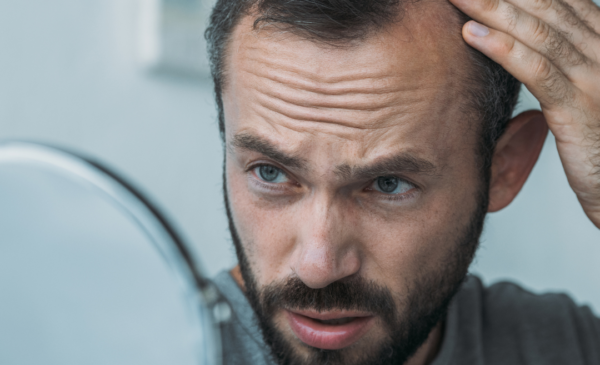 What Type of Doctor Can Help With Hair Loss?
While dermatologists are most widely known for treating skin conditions, dermatologists are also specially trained to treat hair and scalp conditions, including hair loss. If you are suffering from hair loss, you are not alone. According to The Hair Society, approximately 35 million men and 21 million women suffer from hair loss, many experiencing hair […]
CONTINUE READING >
Dedicated to the health of your skin
Previously The Center for Dermatology Care, the foundation of our practice is built on our commitment to providing superior skin care services. We know our patients value a high-quality patient experience, which is why our Carpinteria dermatologists are dedicated to listening to your needs and concerns and customizing your treatment to you. To ensure that children have healthy skin starting from an early age, we also practice pediatric dermatology. Our team strives to exceed your expectations by doing whatever it takes to help you achieve healthy skin and prevent the progression of common skin disorders.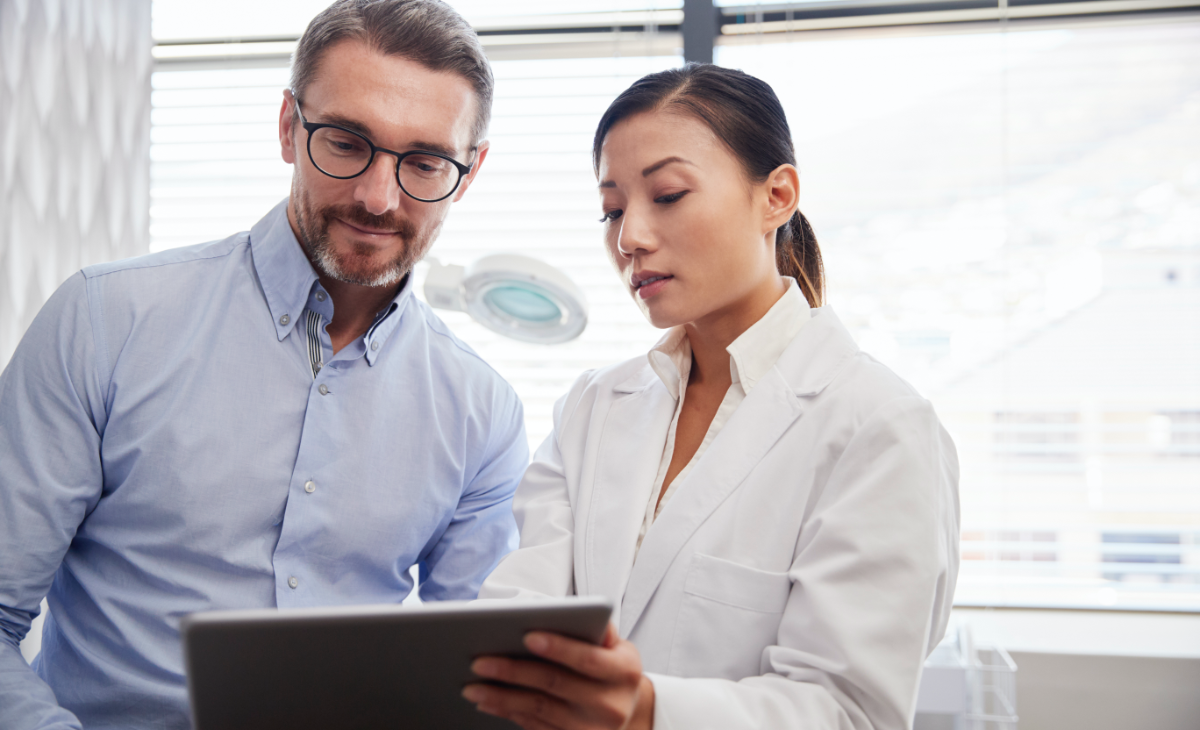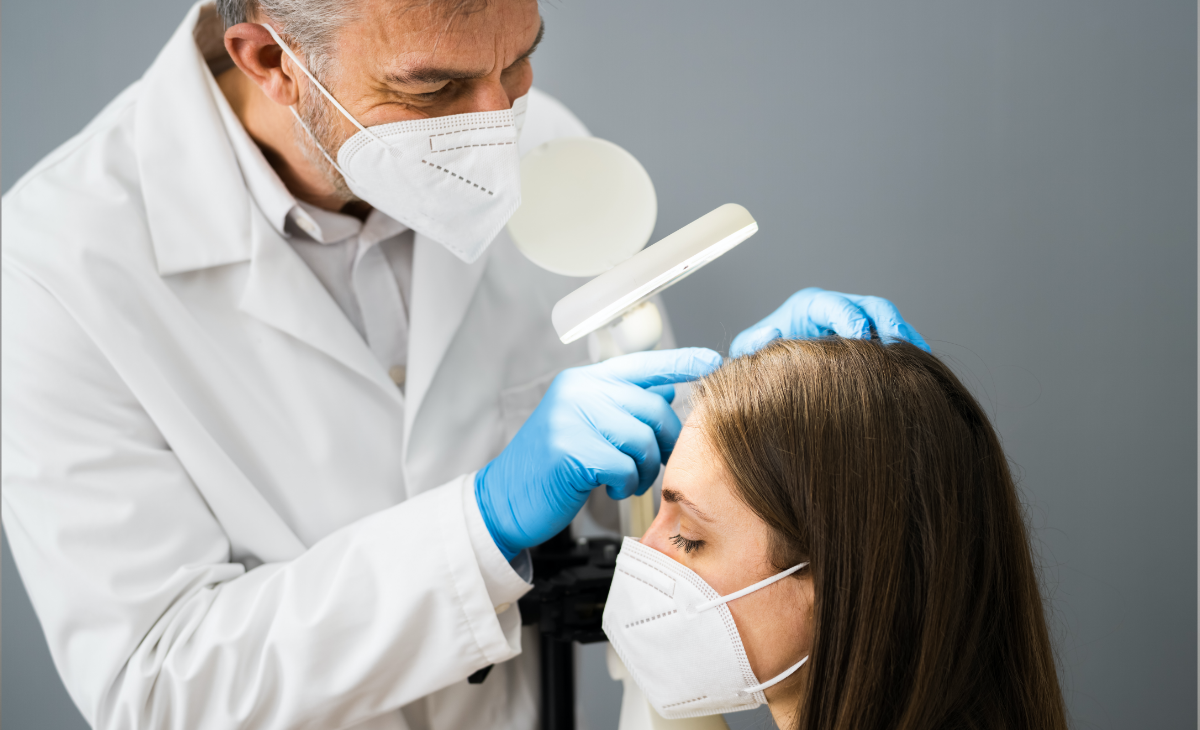 Our Carpinteria dermatologists provide quality care for all ages
A Forefront dermatologist in Carpinteria can diagnose and successfully treat a variety of conditions affecting the skin, hair, and nails in patients of all ages. Our professional and experienced team consists of board-certified dermatologist Dr. Laura Blumenthal who is skilled in explaining examinations, skin conditions, and treatment options to our younger patients in a comforting environment and works closely with parents to make sure that everyone understands each stage of the treatment process.
Our specialties include treatment for acne, birthmarks, psoriasis, warts, dry skin, eczema, and more. With our extensive selection of medical dermatology treatments, patients of all ages can feel confident that their unique skin care needs will be met by our team of experts.
Protect your health with a skin cancer screening
Do you receive a skin cancer screening every year? This simple exam is a vital component of your overall health and wellness. The American Cancer Society and the American Academy of Dermatology recommend everyone receives annual skin cancer screenings. During your yearly skin examination, a dermatologist in Carpinteria carefully checks your skin from head-to-toe. Detecting skin problems early before they become more complex and difficult to treat is essential to successful treatment.
Our experienced team screens for precancerous and cancerous spots during your exam. However, if you notice anything on your skin that is out of the ordinary, such as suspicious moles, pigment changes, or itching, schedule an appointment with our Carpinteria dermatologist right away. Should you receive a diagnosis of skin cancer, we'll design a custom treatment plan for you. Our team has the training and experience required to successfully treat basal cell carcinoma and squamous cell carcinoma.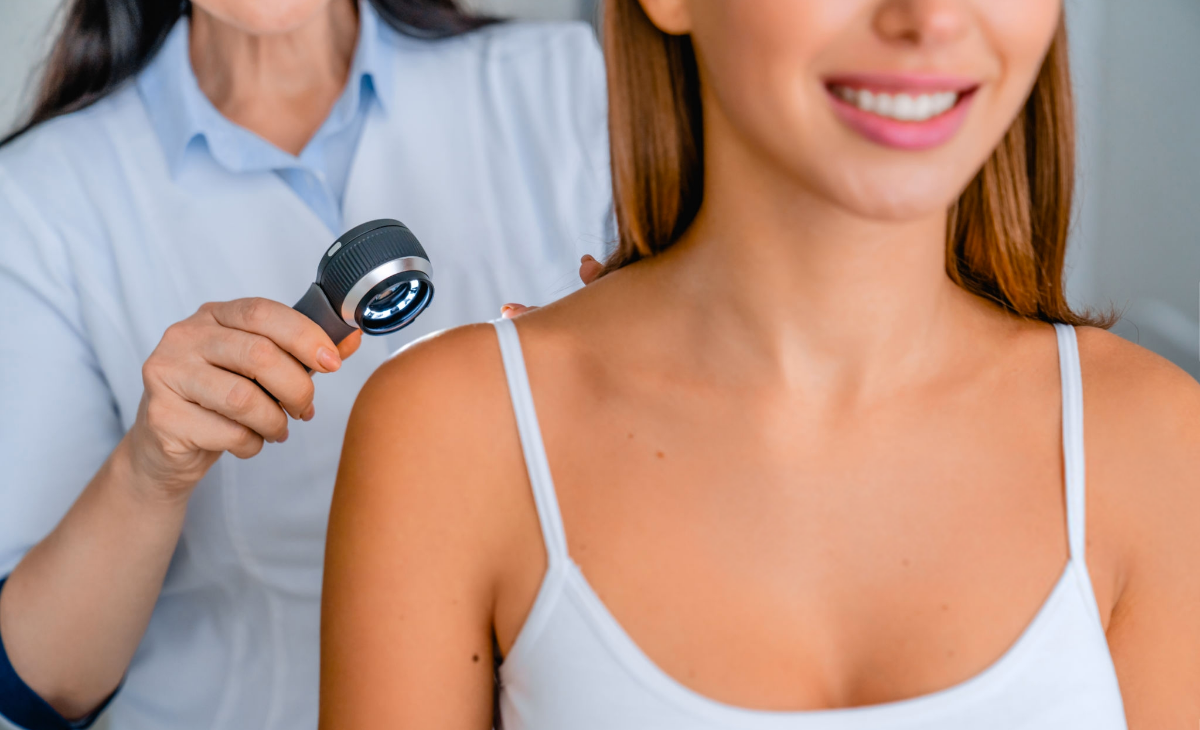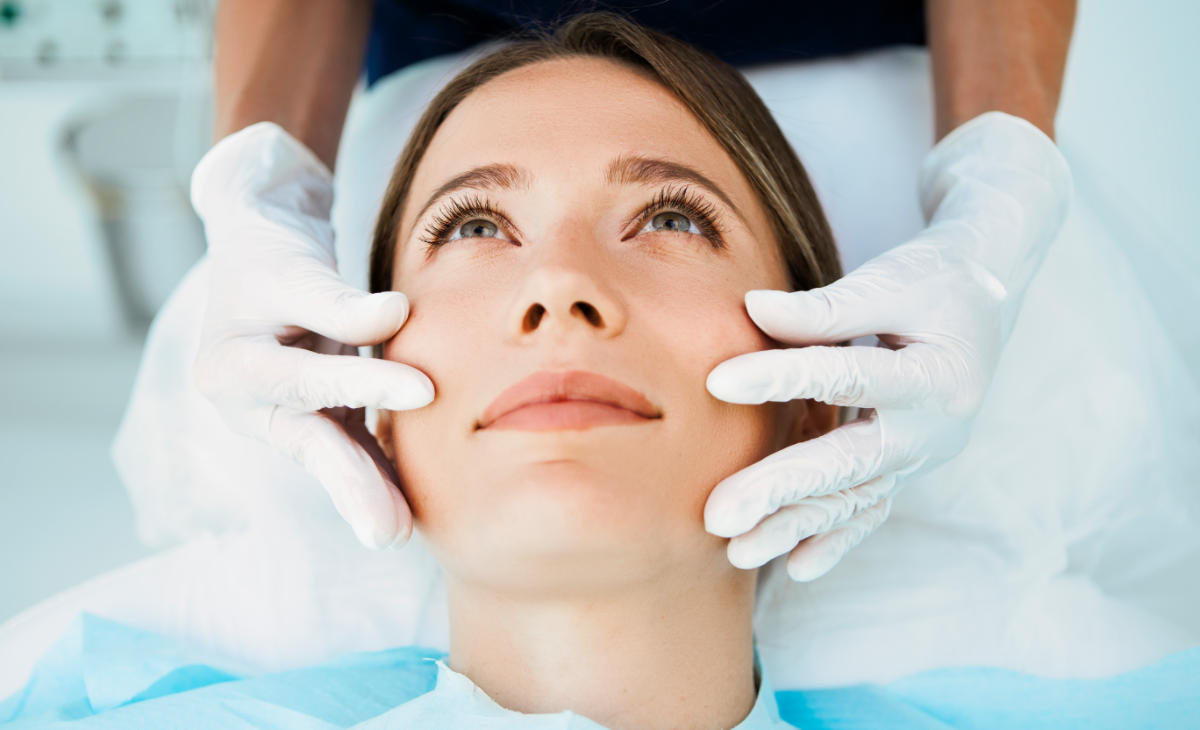 Look and feel your best with our cosmetic dermatology services
Cosmetic dermatology services can help you regain your self-confidence by helping you achieve your aesthetic goals. Our cosmetic services are performed by a highly trained, board-certified dermatologist in Carpinteria, so you can feel confident that your cosmetic treatments are safe and will help you achieve high-quality, natural-looking results. We offer BOTOX® Cosmetic injections, a non-invasive procedure that can smooth wrinkles by relaxing muscle contractions. You can also receive other dermal fillers, which can reduce the appearance of smile lines, plump limps, and add fullness to the face.
Schedule an appointment with a trusted dermatologist in Carpinteria
Our team of board-certified dermatologists provide comprehensive skin care for your whole family. From children to adults, we pride ourselves on offering compassionate care with a personal touch. You can trust that our knowledgeable dermatologists in Carpinteria will provide you with the guidance and information you need to improve the health of your skin.
We also prioritize making superior skin care accessible for everyone, without sacrificing quality. We'll make sure that you receive an appointment as soon as possible when you contact us. Our office is wheelchair accessible, and we also have translator services available to ensure that we can communicate clearly with all our patients.
If you're ready to receive superior skin care services from a caring dermatologist, call Forefront Dermatology in Carpinteria at 805-745-1013 to make an appointment at our office. You can also fill out our online request form to book your appointment with a scheduling specialist.