Your trusted skin care provider in Jackson
Compassionate care from experienced,
board-certified dermatologists.
Compassionate care from a trusted provider
At Forefront Dermatology, our primary goal is to help you achieve healthy skin. We're committed to providing our patients with access to superior dermatological services.
You can find our office at 300 W Washington Avenue Suite 250, Jackson, MI 49201. We're located inside the Sky Professional Suites at the intersection of W. Washington Ave and Blackstone Street, which is about a block away from the Jackson County Courthouse. We proudly serve the Jackson community, and our modern facility is easily accessible to Henry Ford Allegiance Health, CMS Energy, Alro Steel, and Jackson College.
Medical Dermatology
From annual skin exams to skin cancer screenings, our dermatologists and medical staff are experts in treating all skin types and tones, skin cancer, acne, eczema, moles, rashes, fungus, and more.
Cosmetic Dermatology
We offer a full range of physician-directed cosmetic skin services and products, including injectable procedures, dermal fillers, laser skin treatments, and more to help you look and feel refreshed and beautiful.
What our patients have to say
This is a great practice. Friendly staff, prompt appointments, expert medical knowledge, and a willing attitude to problem solve.
Forefront Patient
I am very pleased with the care I have been given at Forefront Dermatology. Everyone that I have met there is very professional and caring.
Forefront Patient
My first appointment was great. Loved the staff and the experience!
Forefront Patient
Why Choose Forefront Dermatology?
At Forefront, we're dedicated to caring for the health and well-being of each of our patients. If you find yourself asking others or searching online for "The best dermatologist near me," you can feel confident that we'll provide the most advanced care possible. Our large network of board-certified dermatologists has the experience and knowledge to treat even the most difficult cases.
Many of our offices are equipped to handle advanced dermatology needs and are supported by Mohs surgeons, who are experts in the treatment of skin cancers affecting the face, neck, hands, and feet. With our dermatopathology lab, we're able to carefully examine biopsy results and view the full medical history of each patient.
ABOUT US >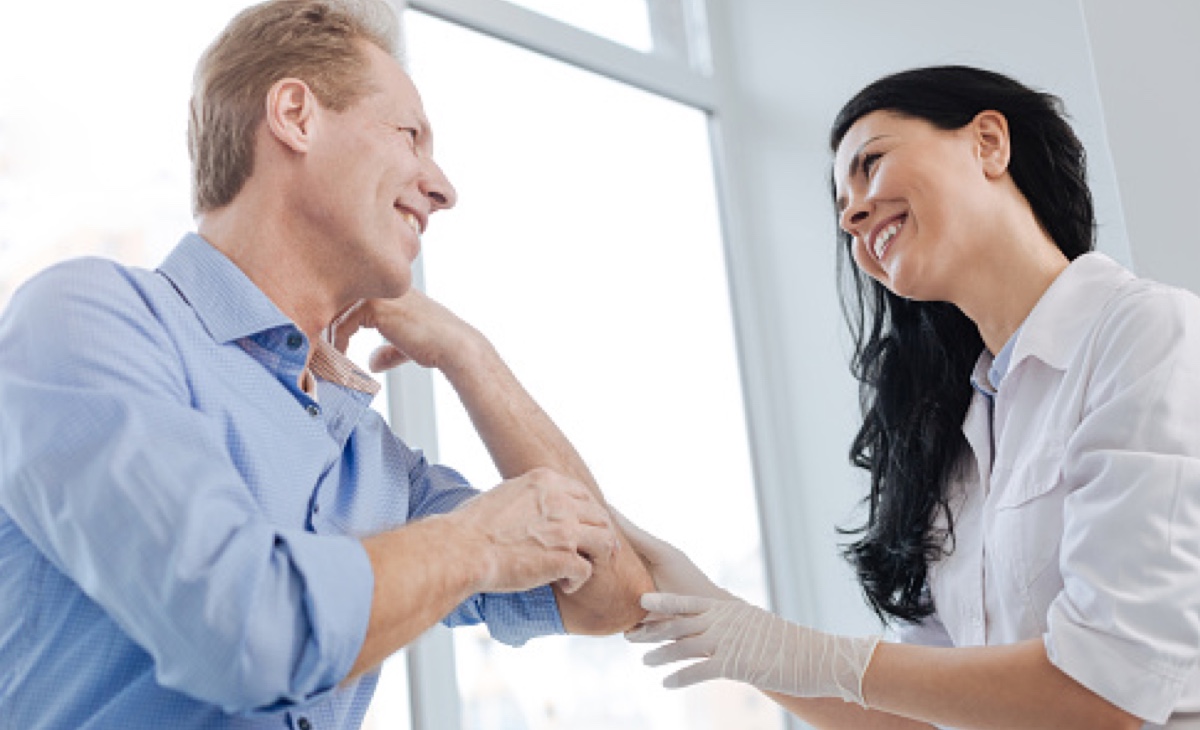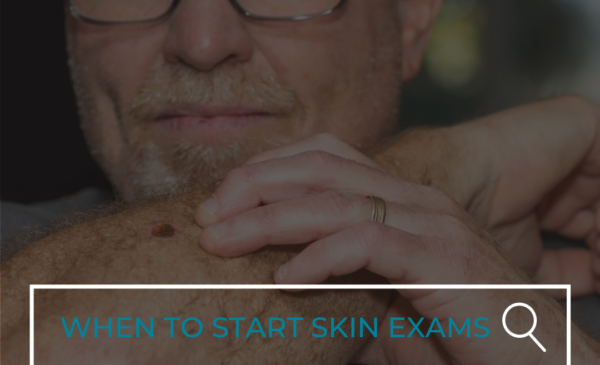 What age should I start getting skin checks?
Skin cancer is the most common cancer in the United States, with 1 in 5 Americans developing it in their lifetime. Regular self-skin exams and a yearly skin cancer screening by your local dermatologist are crucial in finding cancer early.  What age should I start getting skin checks? The rule of thumb is to start […]
CONTINUE READING >
Expert care for healthy, beautiful skin
Our certified family nurse practitioner in Jackson is committed to providing the highest level of care and dedicated to catering to your specific skin care needs. With our focus on providing patient-centered care in a caring and compassionate environment, you'll see that we always strive to exceed your expectations. Whether you come to see us for medical or cosmetic skin care, you'll receive a custom treatment plan that meets your specific needs.
Our Jackson skin expert treats a variety of conditions
To ensure that your skin is healthy and well-cared for, our team of skin care specialists can evaluate and treat a variety of medical conditions that affect the skin, nails, and hair. Andrew Cattell, FNP-C, uses a comprehensive approach to treat eczema, hair loss, acne, psoriasis, rosacea, skin cancer, and more. In addition to providing effective treatment, we also focus on educating patients about taking care of their skin.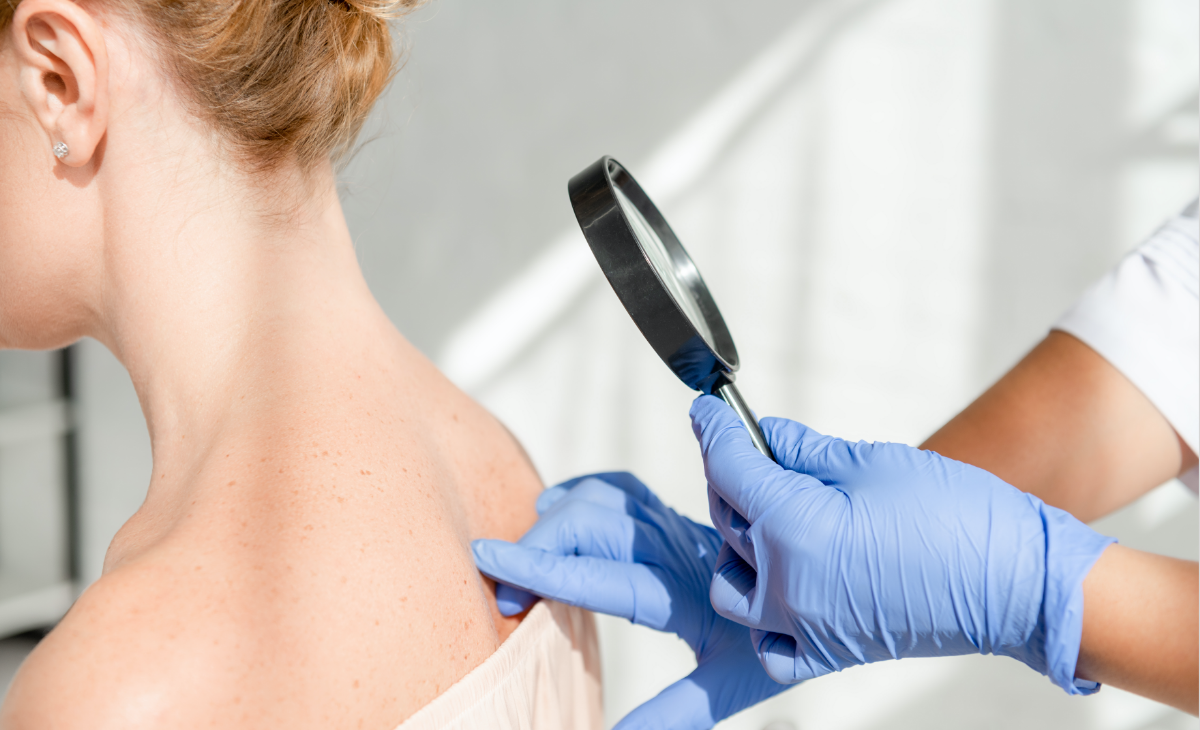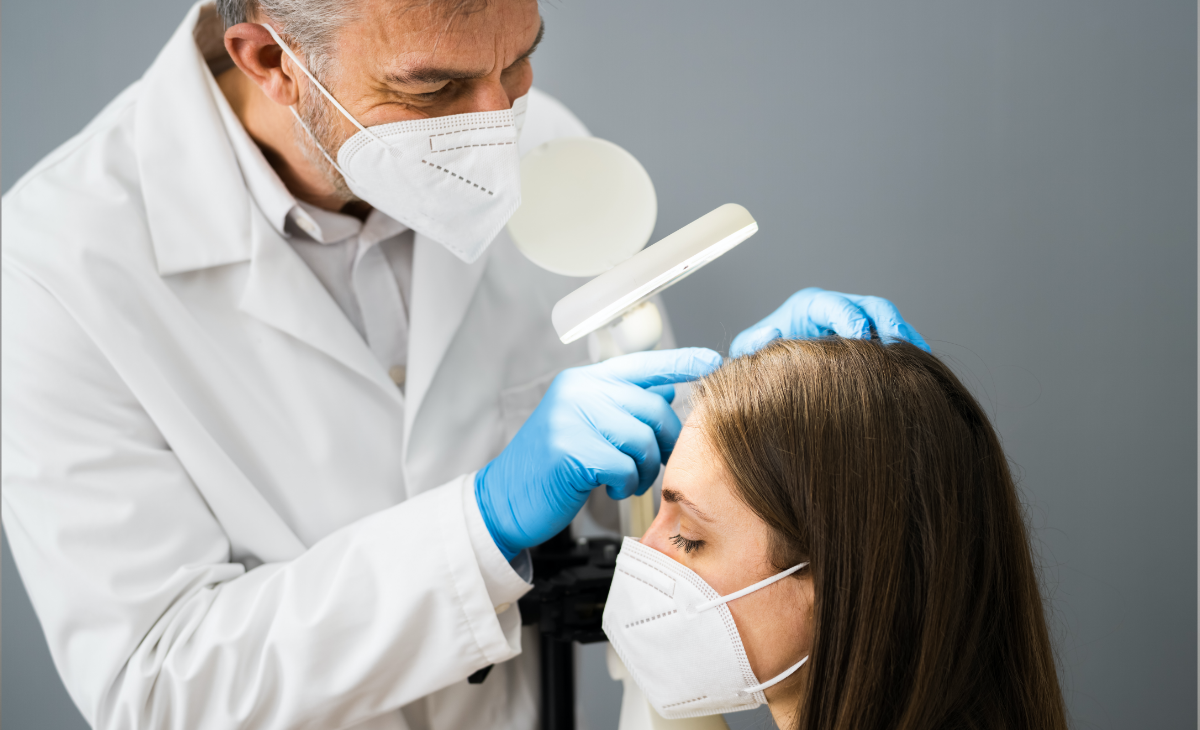 Receive a skin cancer screening from our skin care specialist
Have you scheduled your annual skin check? Early detection and treatment are crucial in the fight against skin cancer. That's why the skin care experts at Forefront Dermatology follow the guidelines set by the American Academy of Dermatology and recommend that everyone receive a full-body skin cancer exam once a year. During this exam, your Forefront skin care expert in Jackson carefully examines your skin from head to toe for any signs of skin cancer.
We'll also tell you about what to look for when examining your skin at home, such as dryness, irritation, or redness. You should also pay close attention to any changes in the appearance of a spot or mole, such as itching, bleeding, or changes in color. We encourage you to make an appointment with Andrew Cattell in Jackson right away if you notice any of these symptoms.
Our skin specialist in Jackson regularly performs skin cancer screenings and will carefully examine your skin for suspicious moles or spots that may indicate skin cancer. We have the training and expertise needed to help you successfully overcome skin cancer. If a skin cancer diagnosis is made, you'll receive a treatment plan that's designed just for you.
We offer several treatments for skin cancer—including referring you to a Forefront Dermatologist board-certified Mohs surgeon for Mohs surgery, a highly effective technique which removes as much of the skin cancer as possible while doing minimal damage to surrounding healthy tissue. Our caring team is here for you throughout the treatment process, providing the support and encouragement that you need.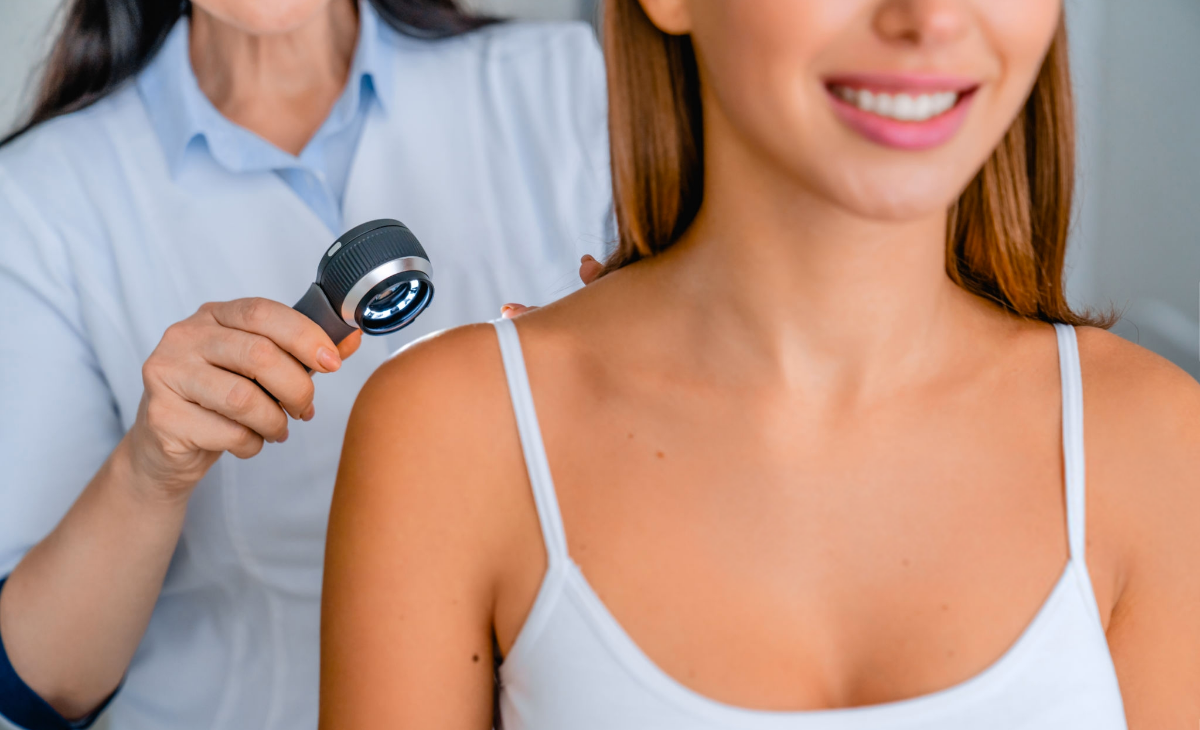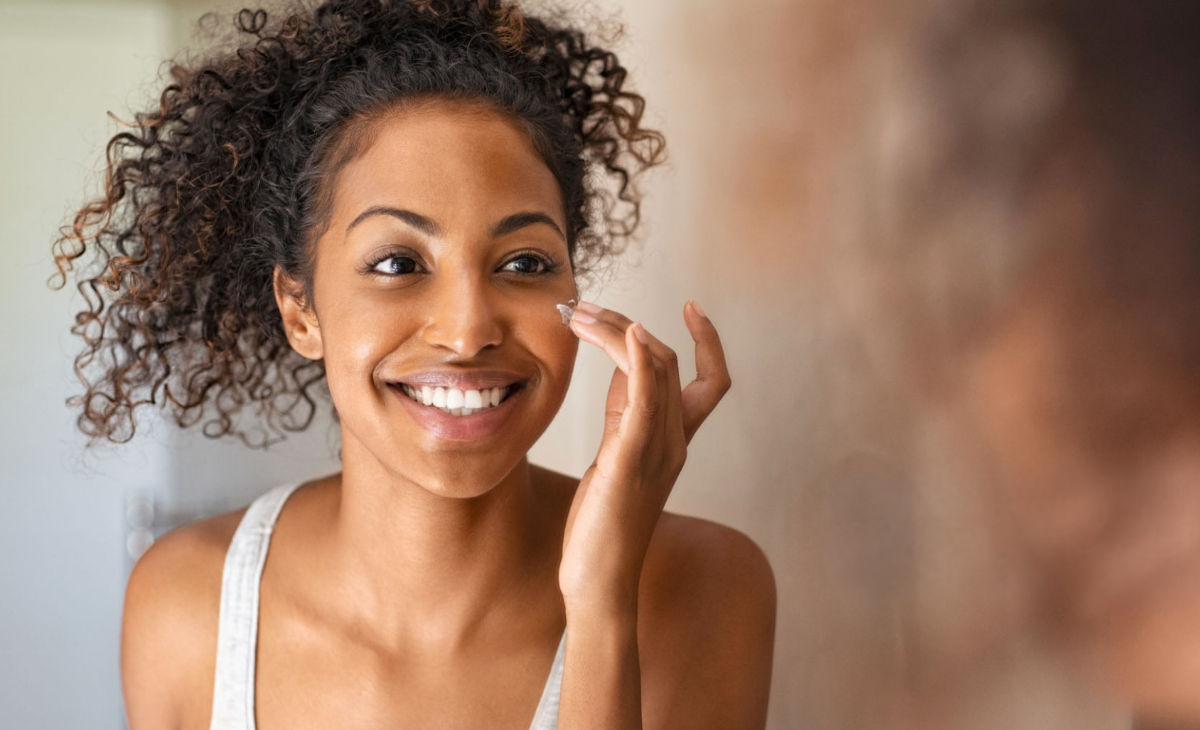 Boost your confidence with our cosmetic dermatology services
At Forefront Dermatology, we believe that everyone deserves to feel confident about the appearance of their skin. However, with all the cosmetic options that are available, you might be unsure which treatment you need. Through our variety of cosmetic dermatology services, we help our patients look and feel their very best. When you come to see our team in Jackson, you'll receive a treatment plan that's tailored to give you the look you want.
We offer BOTOX® to soften expression lines and dermal fillers to smooth wrinkles and refresh your appearance, providing you with a natural, youthful look. Microneedling or a chemical peel can rejuvenate the skin's appearance, improving its texture and tone. With our platelet-rich plasma treatments, it's possible to stimulate hair growth without taking medication or needing a hair transplant.
Visit a skin specialist in Jackson
for all of your skincare needs
Our caring and experienced team are here to listen and help you resolve your skin issues, whether you want a rejuvenated, youthful look or are concerned about your skin's health. It's our mission to provide high-quality, comprehensive dermatology services with a focus on providing personalized treatment plans that meet your unique needs.
We take pride in making care from a Jackson skin expert accessible with immediate appointment availability. In addition, our clinic has elevators and is ADA accessible. We encourage open communication with all our patients by providing translator services.