Your trusted skin care provider in Santa Barbara
Compassionate care from experienced,
board-certified dermatologists.
Visit a board-certified dermatologist in Santa Barbara
Since 2002, Forefront Dermatology in Santa Barbara, CA has provided the residents of Santa Barbara and the surrounding communities of Mission Canyon, Hope Ranch, and Montecito with exceptional quality dermatology services. Formerly The Center for Dermatology Care, we strive to provide a positive experience from your very first visit, ensuring you will want to return for all your skin care needs.
Our office address is 105 West Mission Street Santa Barbara, California 93101. We are located near the intersection of West Mission Street and Chapala Street. We welcome patients from the local community, including the Sansum Clinic, Raytheon, Bacara Resort and Spa, and the University of California, Santa Barbara.
What our patients have to say
This is a great practice. Friendly staff, prompt appointments, expert medical knowledge, and a willing attitude to problem solve.
Forefront Patient
I am very pleased with the care I have been given at Forefront Dermatology. Everyone that I have met there is very professional and caring.
Forefront Patient
My first appointment was great. Loved the staff and the experience!
Forefront Patient
Why Choose Forefront Dermatology?
At Forefront, we're dedicated to caring for the health and well-being of each of our patients. If you find yourself asking others or searching online for "The best dermatologist near me," you can feel confident that we'll provide the most advanced care possible. Our large network of board-certified dermatologists has the experience and knowledge to treat even the most difficult cases.
Many of our offices are equipped to handle advanced dermatology needs and are supported by Mohs surgeons, who are experts in the treatment of skin cancers affecting the face, neck, hands, and feet. With our dermatopathology lab, we're able to carefully examine biopsy results and view the full medical history of each patient.
ABOUT US >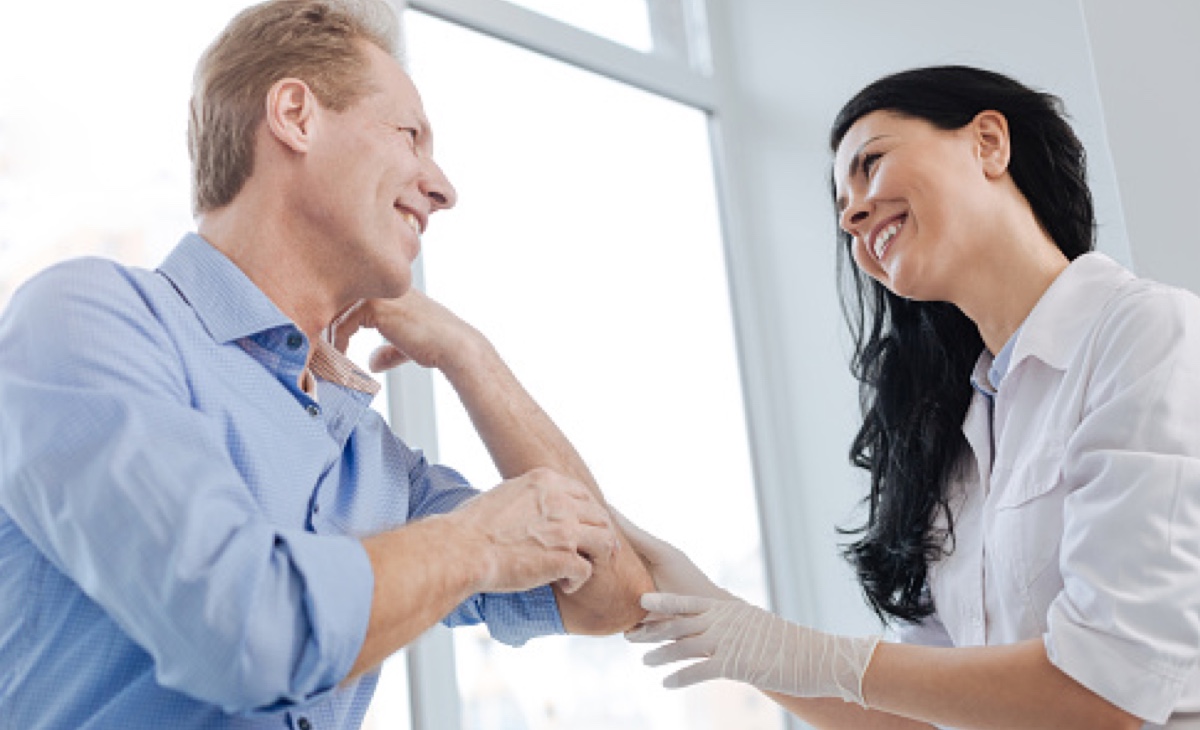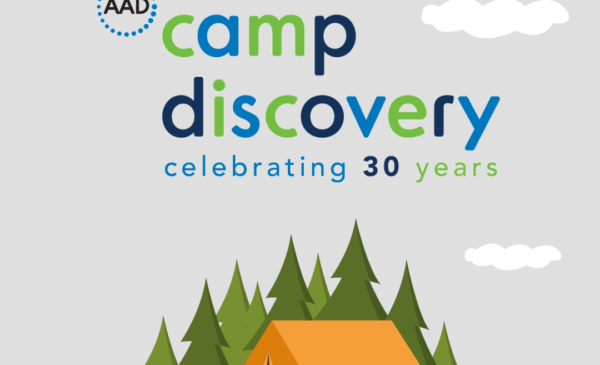 Camp Discovery for Kids!
The American Academy of Dermatology's Camp Discovery program is a unique opportunity for children with chronic skin conditions to experience the joys of summer camp while receiving medical care and support. Established in 1993, the program has served thousands of children across the United States. The program was initially created to provide a safe and […]
CONTINUE READING >
A comprehensive selection of skin care solutions
Our team of dermatologists in Santa Barbara will always make your skin's health the number one priority. With our comprehensive selection of services, we can provide the care and specific treatment needed to address your skin's unique needs. We take a personalized approach to skin care, and our team will always treat you with respect and compassion. As experts in medical and cosmetic dermatology, we look forward to helping you keep your skin healthy and radiant.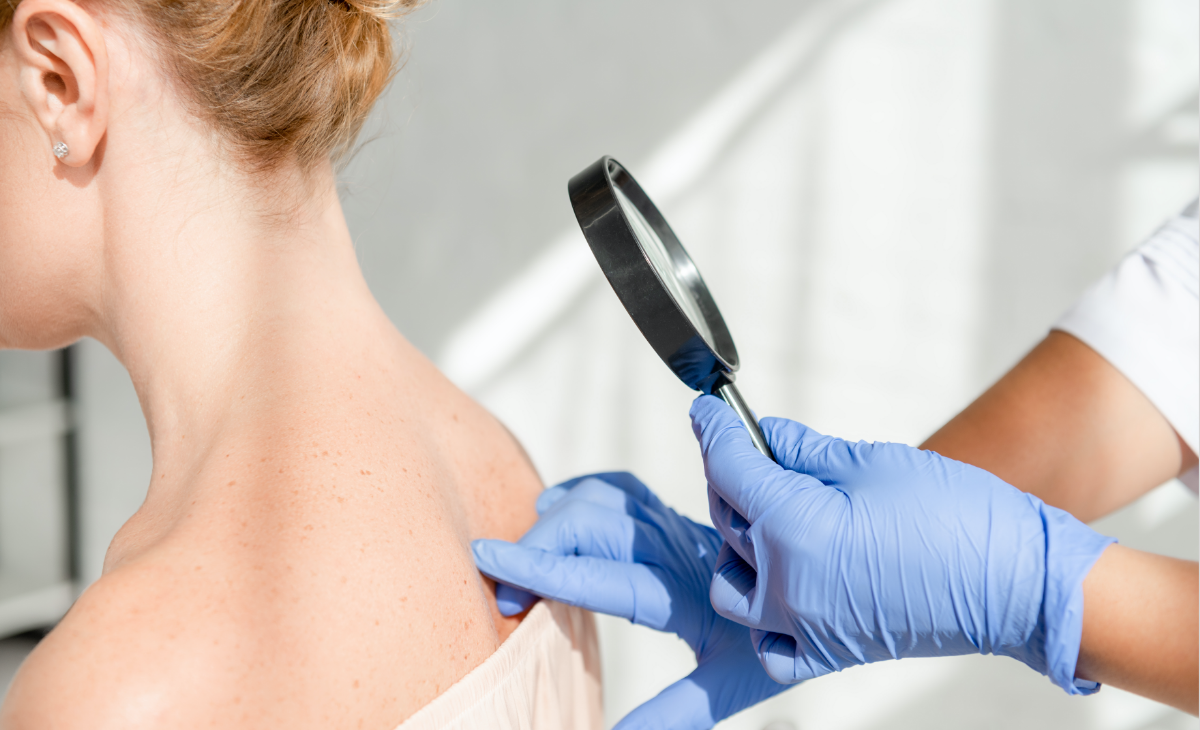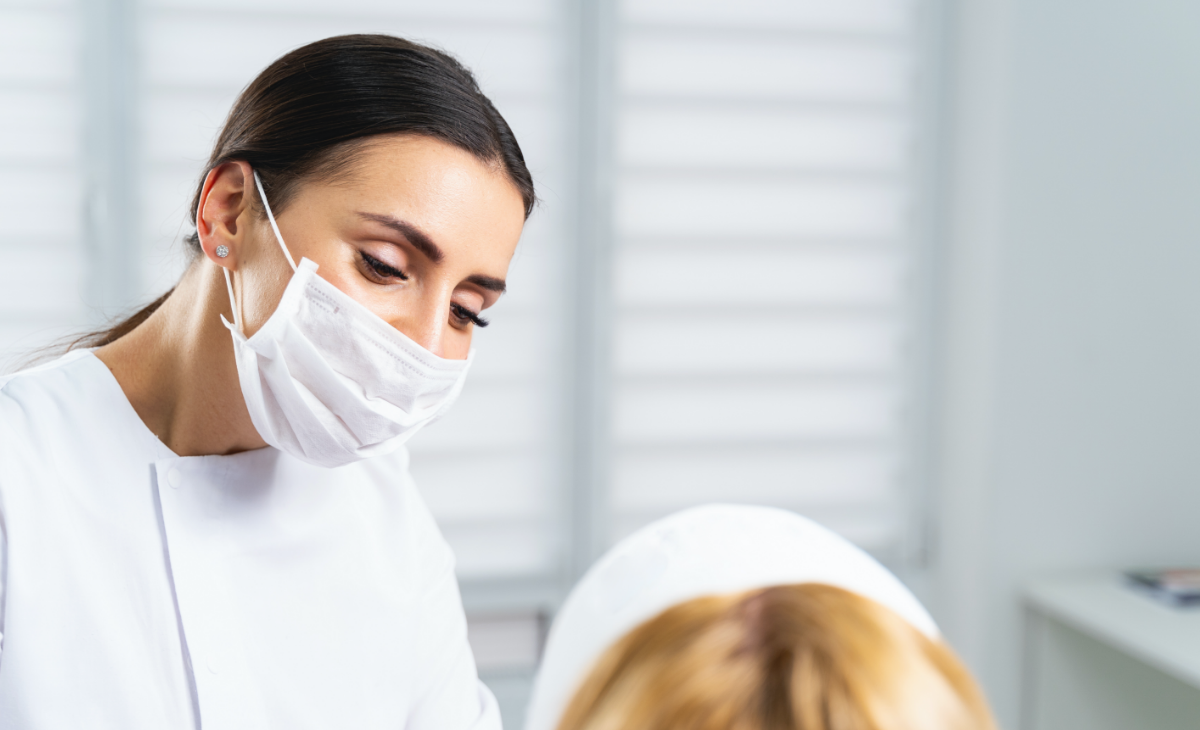 Caring for the health of your skin
Our Santa Barbara practice is led by an experienced team of board-certified dermatologists including Dr. Andrew Kaufman, Dr. Laura Blumenthal, and Dr. Sean Condon. Our highly knowledgeable and skilled team provides the best possible medical care to treat conditions affecting your skin, hair, and nails. Our dermatologists in Santa Barbara diagnose and treat everything from common skin conditions like rosacea, psoriasis, and acne to more complex issues such as skin cancer, including melanoma.
Your dermatologists in Santa Barbara for skin cancer diagnosis and treatment
Have you scheduled your annual skin exam? Recommendations by the American Academy of Dermatology (AAD) suggest that everyone receive a full-body skin cancer examination once a year. We complete a full examination of your skin during the exam, helping to detect any abnormal patches or spots that require additional testing. Visit our dermatologists in Santa Barbara, CA if you notice any changes in your skin, including moles or spots that itch, bleed, or increase in size.
When it comes to skin cancer, our dermatologists in Santa Barbara prioritize early detection and effective treatment to restore your skin's health. The experts at Forefront Dermatology understand that being diagnosed with skin cancer can be life changing. That's why we always take a compassionate approach to skin cancer diagnosis and treatment, providing you with the support you need to address your diagnosis and heal.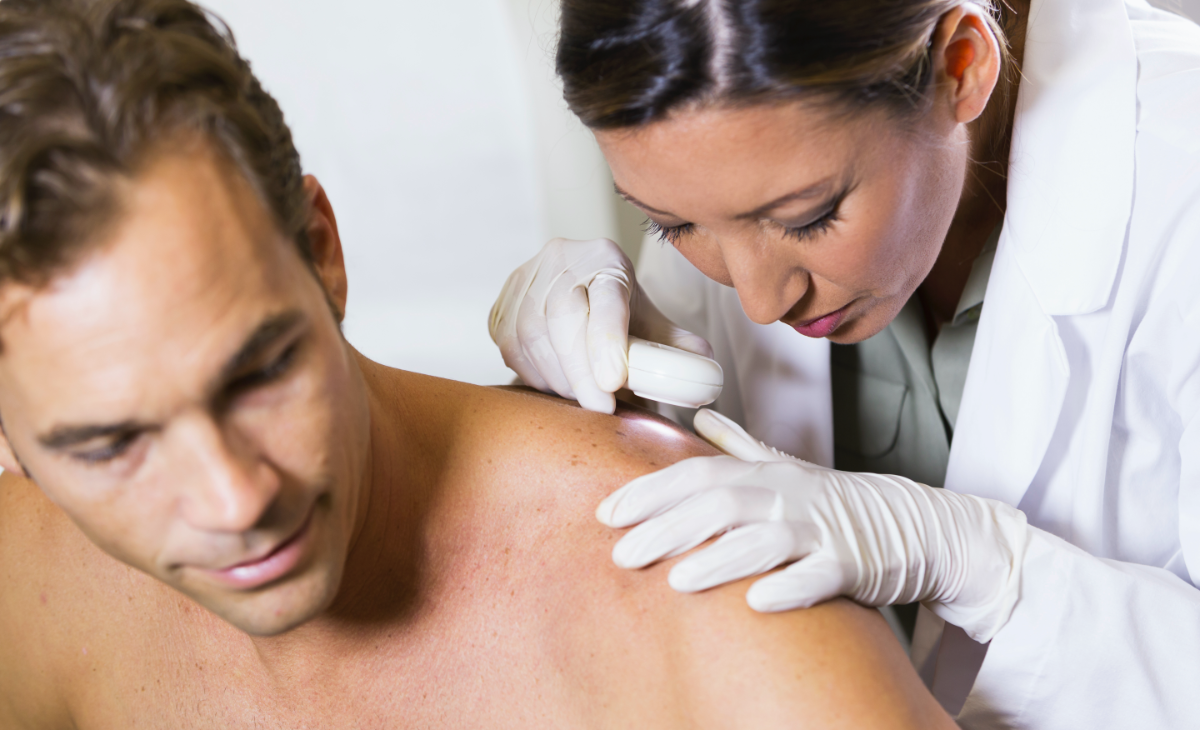 We'll carefully explain your treatment options if we discover skin cancer, and you'll receive a treatment plan that works best for you. Drs. Kaufman and Condon are our in-house, fellowship-trained Mohs surgeons. Mohs surgery is well-known for its effectiveness in treating basal cell carcinomas and squamous cell carcinomas. In comparison to other skin cancer treatments, it has the lowest recurrence rates and highest cure rates.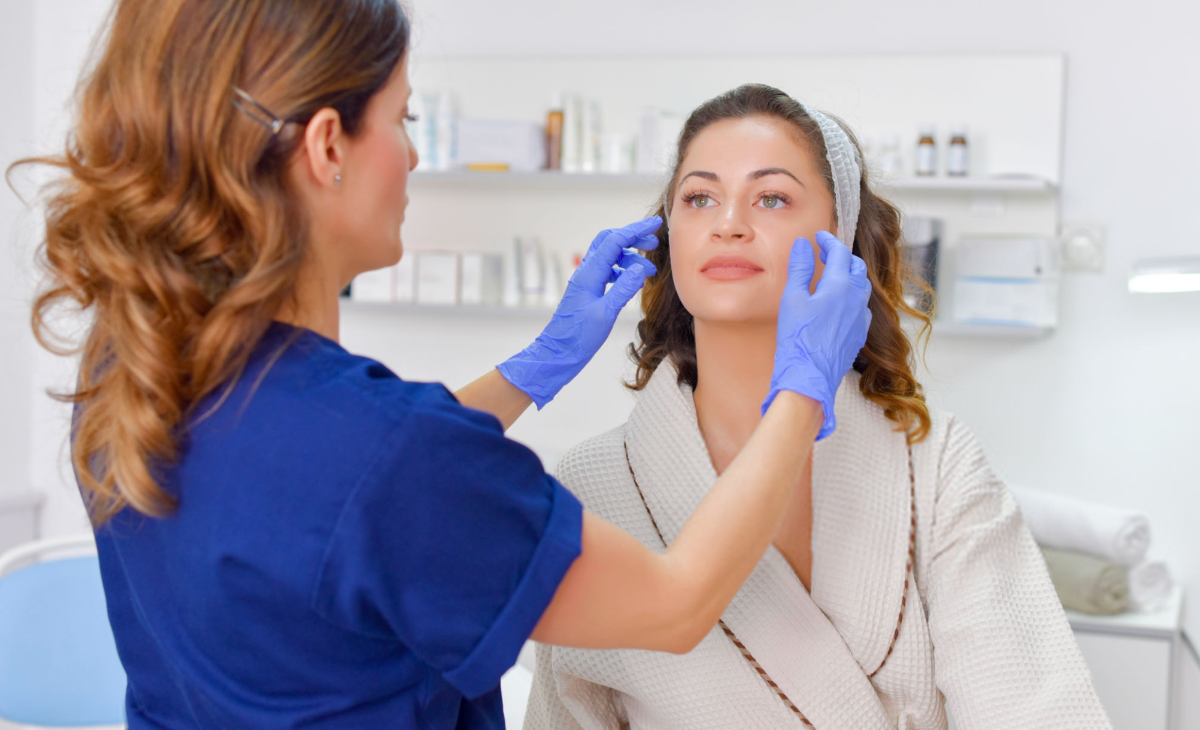 Trusted cosmetic dermatologist in Santa Barbara
The health of your skin and hair are important aspects of your appearance. There are many options to choose from to ensure they look great. However, making a decision about which cosmetic treatment is right for you can feel overwhelming. When you're in the care of the dermatologists in Santa Barbara, you'll receive a custom treatment plan that is designed to help you achieve the look you want.
We offer a variety of cosmetic treatments that can enhance your confidence by improving the appearance of your skin, including Kybella®, BOTOX® Cosmetic, dermal fillers, and CoolSculpting®. If you're suffering from hair loss, we have many options available to promote hair growth, such as platelet-rich plasma (PRP).
Visit a dermatologist in Santa Barbara for all of your skin care needs
We offer a comprehensive selection of medical and cosmetic dermatology treatments and procedures, and we take a personalized approach to your skin care needs. When you visit our office, you can feel confident that our skin care experts will carefully listen to your concerns and customize your treatment plan.
To ensure that everyone has access to quality care, we have translator services available, and our office is wheelchair accessible. It's always our goal to provide an exceptional experience every time you visit us.
If you're ready to start the journey towards healthier skin and enhanced well-being, our expert Santa Barbara dermatologist is ready to help you meet your goals. To set up your appointment, contact us at 805-682-7874. You can also request your appointment online using our convenient scheduling system.