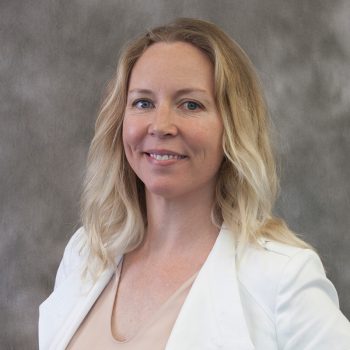 Board-Certified Dermatopathologist
Laboratory Medical Director

Education

Undergraduate Degree:
University of Nevada – Reno, NV

Graduate Degree:
Loyola University – Chicago, IL

Medical School:
University of Nevada School of Medicine – Reno, NV

Pathology Residency:
Loyola University Medical Center – Maywood, IL

Anatomic & Clinical Pathology Residency:
Loyola University Medical Center – Maywood, IL

Dermatopathology Fellowship:
Ackerman Academy of Dermatopathology – Brooklyn, NY

Certificates

American Board of Pathology and Dermatology, Dermatopathology
American Board of Pathology, Anatomic/ Clinical Pathology

Professional Memberships

Illinois Society of Pathologists
Chicago Dermatopathology Club
American Society of Dermatopathology
International Society of Dermatopathology
United States and Canadian Academy of Pathology
College of American Pathologists

Achievements

Scholarship for Engaged Leadership Training - College of American Pathologists
Dean's Office Clinical Scholar Research Award - Loyola University Chicago
Magis Star Award, Excellence in Patient Care - Loyola University Medical Center
Resident Research Award - American Society of Clinical Pathology

Publications

Johnston S, Halab S, Cahoon K, Alex C, Hutchens K, and Leya F. Stroke and Myocardial Infarction as a Late Complication of Lung Transplant. 2007. J Heart Lung Transplant. Oct; 26(10):1065-1068.

Schmalz S, Reddy PR, Hutchens K, Liu J. Multilocular Thymic Cyst Presenting as Acute Chest Pain. 2008. Am J of Med: Vol 121, Issue 2 – p e5-e6.

Hutchens K, Balfour EM, Smoller BR. Comparison between Langerhans Cell Concentration in Lichen Planopilaris and Traction Alopecia with Possible Immunologic Implications. 2011 Am J Dermatopathology May; 33(3):277-80.

Patino W, Hutchens K, Kapil J, Chiou Y, and Gottlieb G. Eosinophilic Cytoplasmic Inclusion Bodies in Vesicular Multinucleated Melanocytes: A Clue to the Diagnosis of Benign Melanocytic Lesions. 2012. Am J Dermatopathology: June; 34 (4): 424–427.

Speiser J, Mondo D, Mehta V, Marcial S, Kini A, Hutchens KA. Regulatory T cells in alopecia areata. Accepted for publication in Journal of Cutaneous Pathology on 7/8/2012

Hutchens K, Mudaliar K, Heyna R, Wojcik E. The new AJCC guidelines in practice: Utility of Mitf immunohistochemical stain in the evaluation of single cell metastasis in melanoma sentinel lymph nodes. June 2013. Am J of Surgical Pathology. 37 (6):933-937.

Hogan S, Speiser J, Hutchens K. Spindle cell melanoma-like neurofibroma: utilization of CD34 fingerprint for the diagnosis. Dec 2013. Am J Dermatopathology. (35): 870-1.

Opel. D, Kamalpour L, Winterfield L, Tung R, and Hutchens K. First North American case of IgG/IgA Pemphigus in an adult: An unusual blend of clinical and histologic features. Aug 2013. Practical Dermatology. Aug 41-43.

Mudaliar K and Hutchens K. Morphometric Image Analysis as a Tool in the Diagnosis of Transected Squamous Neoplasms. Sept 2013. J Clin Anat Path. Vol 1:102 1-5.

Trinh N, Issra R, Hutchens K, Go A, Melian E, and Tung R. Unusual clinical presentation of cutaneous angiosarcoma masquerading as eczema: A case report and review of the literature. 2013. Case Reports in Dermatological Medicine, vol. 2013, 5 pages, 2013.

Speiser J, Hughes I, Mehta V, Wojcik E, Hutchens K. Mobile teledermatopathology: using a tablet PC as a novel and cost efficient method to remotely diagnose dermatopathology cases. Jan 2014. Am J Dermpath. (36):54-57.

March AF, Espiritu B, Groth J, and Hutchens K. The effectiveness of annotated (versus non-annotated) digital pathology slides as a teaching tool during dermatology and pathology residencies. Accepted March 2014. DOI 10.111/cup.12328. J of Cut Pathology.

Millsop JW, Trinh N, Winterfield L, Berrios R, Hutchens K, Tung R. Resolution of recalcitrant pyogenic granuloma with laser, corticosteroid, and timolol therapy. Dermatol Online J. 2014 Mar 17;20(3). pii: doj_21726

Fenton S, Hutchens K, and Denning, M. Targeting Fyn in Ras-transformed cells induces F- Actin to promote adherens junction-mediated cell-cell adhesion. Mol Carcinog. 2014 Jun 29. doi: 10.1002/mc.22190. [Epub ahead of print]

Speiser J, Mudaliar K, and Hutchens K. Regulatory T-Cells in Alopecia Areata: New Evidence. In press: J of Cut Pathology.

Speiser J, Aggarwal S, Wold L, Tung R, Hutchens KA. A rare collision in dermatopathology: atypical fibroxanthoma and basal cell carcinoma [Letter to the Editor]. Am J Dermatopathol. 2014 Oct 15. [Epub ahead of print]

Surprenant D, Kaniszewska M, Hutchens KA, Go C, O'Keefe P, Swan J, and Tung R. Blastomycosis and Pregnancy: An Unusual Postpartum Disease Course Case Rep Dermatol 2015; 7: 107 -122.

Speiser JJ, Garib G, Novice, K, Hutchens KA, Actinic Keratosis, transected at the base, what lies beneath? Am J Dermatopathol. 2015 Oct;37(10):759-60

Surprenant D, Garib G, Dreifke M, Hutchens KA, Speiser JJ, Winterfield L, Peterson A, Krol C, Tung R. The Novel Use of Pre-Operative Epidermal Coloring of Very Small Dermatological Specimens-Protocol for Reduction of Lost Specimens. 18th Accepted for publication in Am J of Dermatopathology May 2015.

Mudaliar K, Kaniszewska M, Hutchens KA. Sensitivity of CD10 as a Marker for Fibrohistiocytic Differentiation. Accepted for publication in Am J of Dermatopathology May 2015.