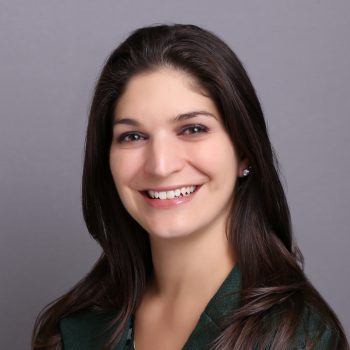 Board-Certified Dermatologist

Good communication is an imperative part of establishing a rapport with patients. I love that I continue to see many of the same patients over the years and can follow not only their skin conditions, but also their lives.
Education

Undergraduate Degree:
Illinois Wesleyan University – Bloomington, IL

Medical School:
University of Iowa – Iowa City, IA

Dermatology Residency:
John H. Stroger, Jr. Hospital of Cook County – Chicago, IL

Certificates

American Board of Dermatology

Professional Memberships

American Academy of Dermatology
American Medical Society
American Society for Dermatologic Surgery
Women's Dermatologic Society

Achievements

Alpha Omega Alpha Medical Honor Society
American Society for Dermatologic Surgery (ASDS) Preceptorship
Advanced Resident Training and Education (ARTE) Scholarship
Annetta Marie Jackson Memorial Scholarship
UI Foundation Miscellaneous Medical Scholarship
MC Mackin Memorial Scholarship
Taylor Grant
Carroll Brown Medical Scholarship

Publications

Negrete V, Ida J, Dillig G, Zohrabian N, Feldman J. Concurrent Hansen's Disease and Pulmonary Tuberculosis: A Case Report. Journal of the American Academy of Dermatology 2011 May; 64(5): 1001-3.

Negrete V, Boddicker M. The Convergent Bilateral Advancement Flap: A New Variation on the Classic Design. Amer J Cosmetic Surg. 2010; 27(3).

Moss VR, Annest NM, Myers LM. Treatment of Minocycline-Induced Hyperpigmentation with a 755-nm Q-Switched Alexandrite Laser: A Case Report. Cosmetic Dermatology. 2006 Sep; 19(9): 573-6.