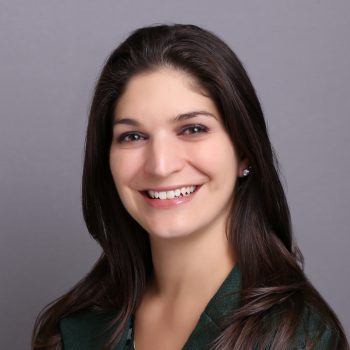 Board-Certified Dermatologist

Victoria R. Negrete, MD, FAAD
Dr. Victoria Negrete is a Board-Certified Dermatologist whose professional areas of interest include medical, surgical and cosmetic dermatology. She has special interest in cosmetic dermatology including wrinkle fillers and Botox, as well as sclerotherapy and laser therapy. She has served as the Cosmetic Chairperson for Forefront Dermatology since 2013, overseeing aesthetic dermatology throughout the practice. Furthermore, this role keeps her finger on the pulse of the latest and greatest cosmetic advancements and brings these technologies to the practice. She also serves as the medical laser safety officer, ensuring safe and proper use of lasers throughout the company.
In 2016, Dr. Negrete opened Excelin Medical Spa in Appleton, Wisconsin. Opening Excelin Medical Spa has been a long-term goal for her, and along with her "dream team," she brings the expertise, technologies, and bedside manner to make her patients feel comfortable and look their absolute best.
Dr. Negrete is a national trainer for Allergan Cosmetic, teaching others proper techniques to best inject Botox, Juvederm, and Kybella. This distinction is only given to 150 physicians nationwide.
755 West Carmel Drive
Suite 101
Carmel, Indiana 46032
7516 Eagle Crest Boulevard
Suite D
Evansville, Indiana 47715
Good communication is an imperative part of establishing a rapport with patients. I love that I continue to see many of the same patients over the years and can follow not only their skin conditions, but also their lives.
- Victoria R. Negrete, MD

Survey
•
Forefront Dermatology

Survey
•
Forefront Dermatology

Survey
•
Forefront Dermatology

Survey
•
Forefront Dermatology

Survey
•
Forefront Dermatology

Survey
•
Forefront Dermatology

Survey
•
Forefront Dermatology

Survey
•
Forefront Dermatology
Education

Undergraduate Degree:
Illinois Wesleyan University – Bloomington, IL

Medical School:
University of Iowa – Iowa City, IA

Dermatology Residency:
John H. Stroger, Jr. Hospital of Cook County – Chicago, IL

Certificates

American Board of Dermatology

Professional Memberships

American Academy of Dermatology
American Medical Society
American Society for Dermatologic Surgery
Women's Dermatologic Society

Achievements

Alpha Omega Alpha Medical Honor Society
American Society for Dermatologic Surgery (ASDS) Preceptorship
Advanced Resident Training and Education (ARTE) Scholarship
Annetta Marie Jackson Memorial Scholarship
UI Foundation Miscellaneous Medical Scholarship
MC Mackin Memorial Scholarship
Taylor Grant
Carroll Brown Medical Scholarship

Publications

Negrete V, Ida J, Dillig G, Zohrabian N, Feldman J. Concurrent Hansen's Disease and Pulmonary Tuberculosis: A Case Report. Journal of the American Academy of Dermatology 2011 May; 64(5): 1001-3.

Negrete V, Boddicker M. The Convergent Bilateral Advancement Flap: A New Variation on the Classic Design. Amer J Cosmetic Surg. 2010; 27(3).

Moss VR, Annest NM, Myers LM. Treatment of Minocycline-Induced Hyperpigmentation with a 755-nm Q-Switched Alexandrite Laser: A Case Report. Cosmetic Dermatology. 2006 Sep; 19(9): 573-6.