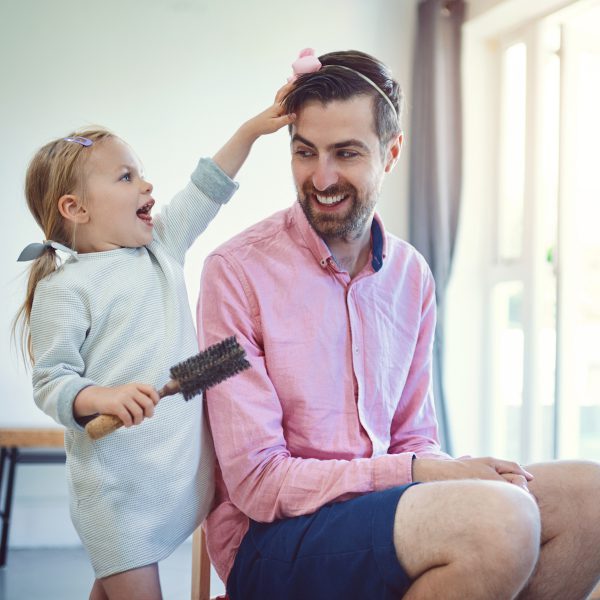 The coronavirus pandemic has taught us many things, including expecting the unexpected – but sometimes, the unexpected can take more of a toll on us than others. This is where COVID-19 stress and the hair loss effect come into play. According to Dr. August Natalie, board-certified dermatologist with Forefront Dermatology, "In 2020, I saw a 5x increase in the amount of patients coming in concerned about their sudden hair loss. While it was certainly unexpected for my patients, as a dermatologist it was somewhat an expected outcome for the general population."
Sudden hair loss can happen after any stressful event. With 2020 being a year of the unknown, from job losses to missing family, the hair loss due to COVID-19 stress is becoming more common for many individuals. According to Dr. Natalie, "In a majority of patients, the condition is known as telogen effluvium – a temporary condition that causes an individual to shed more than the typical 100 hair strands we lose in a day. For individuals with longer hair, they may notice handfuls of hair coming out while showering or brushing. " Telogen effluvium is not an immediate condition, it usually occurs three to six months after the stressor happens and commonly resolves on its own within four to six months. As your hair grows back, you'll notice short hairs that are all the same length by your hairline. Most people see their hair regain its normal fullness within six to nine months.
"COVID-19 stress is not the only cause of sudden hair loss," added Dr. Natalie. "Illnesses, including fevers, and yes, COVID itself, can contribute to this phenomenon. COVID-19 patients are seeing the delayed effect of hair loss months after diagnosis. Telogen effluvium isn't a symptom of COVID-19, rather it is a possible result of the illness, fever and stress just as it could be a result if you were to have any other illness."
 Do you have hair loss due to COVID-19 stress?
You are not the only one dealing with hair loss due to COVID-19 stress, but we recommend that anyone with new or worsening hair loss seek out help from a board-certified dermatologist to rule out other causes, such as thyroid problems or side effects from medications. Our team of dermatologists can also decipher whether the hair loss is due to telogen effluvium or another condition, such as alopecia areata, an autoimmune disorder. Find a dermatologist near you today.