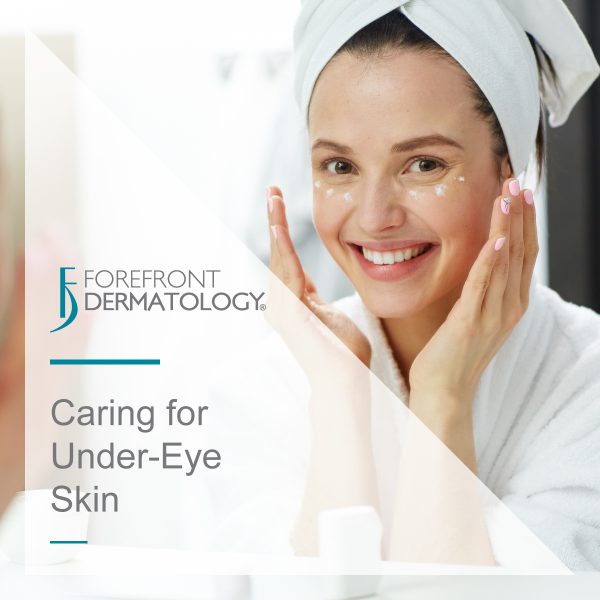 Are you suffering from crow's feet, dark circles or under-eye bags? The skin around your eyes is thin, delicate and sensitive and requires special care. Dr. Shilpa Sawardekar, board-certified dermatologist with Forefront Dermatology, shares her top 4 tips for caring for the skin around your eyes:
Tip 1: While cleansing your face avoid any hard scrubbing. The skin around your eye is 6 to 10 times thinner than other areas of your face. Rough washing, rubbing or pulling of the skin can result – overtime – in premature aging and fine lines.
Tip 2: After cleansing, apply a prescription or over-the-counter topical retinoid. Retinoids work by increasing collagen production, as well as, speeding up the rate of skin cell turnover. They are very effective at minimizing fine lines and wrinkles.
Tip 3: Use an eye mask or pad to help soothe and hydrate under-eye bags and dark circles
Tip 4: Every day you should apply a broad-spectrum sunscreen with an SPF of 30 or higher as directed. Sunscreen not only helps prevent skin cancer, but also helps prevent premature aging of the skin including fine lines, wrinkles and sunspots.
Skin Struggles?
At Forefront Dermatology, we know that life is all about the moments when you don't need us. That's why we're here for all the moments when you do. We offer comprehensive and compassionate care for all skin conditions and create customized treatment plans for all ages – even the tiniest of patients! Find a dermatologist near me.