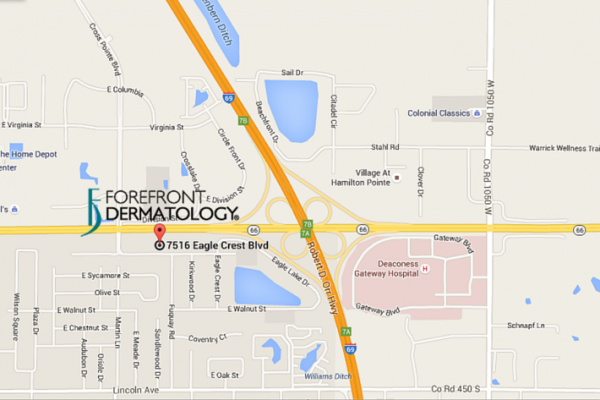 We are happy to announce our newest dermatology clinic in Evansville, Indiana. There are now 12 Forefront Dermatology clinics located in the state of Indiana. We are proud to now be part of the Evansville community as well. This new Forefront Dermatology clinic is located at 7516 Eagle Crest Blvd. Ste D Evansville, IN 47715. Seeing patients in Evansville will be Naji Tawfik, MD, a Board-Certified Dermatologist with over 30 years of experience. Dr. Tawfik has been providing expert dermatology care to the Evansville area for over 15 years and is a welcome addition to the Forefront Dermatology team of highly experienced dermatologists. Some of his areas of specialty include:
Adult and pediatric dermatology
Skin cancer surgery
Acne and all other skin diseases
As we stay at the forefront of dermatology, we welcome this addition to our extensive network of locations throughout the United States. We are looking forward to providing personalized dermatology care to the Evansville, Indiana area. If you have any questions about this clinic location or if you'd like to schedule an appointment with Dr. Tawfik, you can reach us at (812) 401-8999.