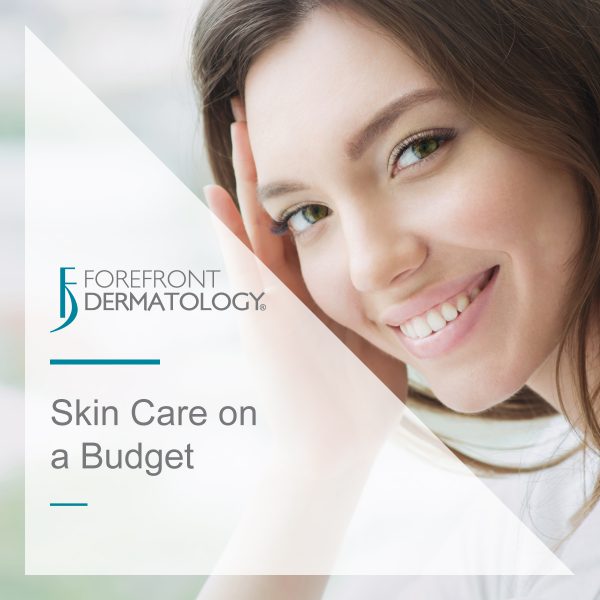 You do not need to break the bank in order to keep your skin healthy and looking its best. Dr. Victoria Negrete, board-certified dermatologist with Forefront Dermatology, has 3 budget friendly skin care tips for you that will take care of your skin for the long haul:
Tip 1: Wear Sunscreen Daily
Any dermatologist will tell you that the key to lifelong, healthy skin is regular, daily application of sunscreen. Not only does sunscreen act as a moisturizer, but it also is a great preventative measure against sun damage including premature aging (wrinkles) and skin cancer. While sunscreen isn't the cheapest product, regular use can save money in the long-term preventing the need for more costly treatments.
Tip 2: Wash & Moisturize Every 12 Hours
Keeping your skin clean and hydrated gives it a healthy base preventing the likelihood of acne breakouts. Don't let a 12-hour period go by without washing your skin with a cleanser and applying a moisturizer. Get the most out of your moisturizer by applying it to damp skin to help lock in the moisturizer.
Tip 3: Use a Jack-of-all-trades Product
Petroleum jelly is a common, inexpensive product that can be used to moisturize rough, cracked feet, elbows and hands, prevent chafing during exercise and heal injuries including bumps and scrapes.
Skin Struggles?
At Forefront Dermatology, we know that life is all about the moments when you don't need us. That's why we're here for all the moments when you do. We offer comprehensive and compassionate care for all skin conditions and create customized treatment plans for all ages – even the tiniest of patients! Find a location near you today.