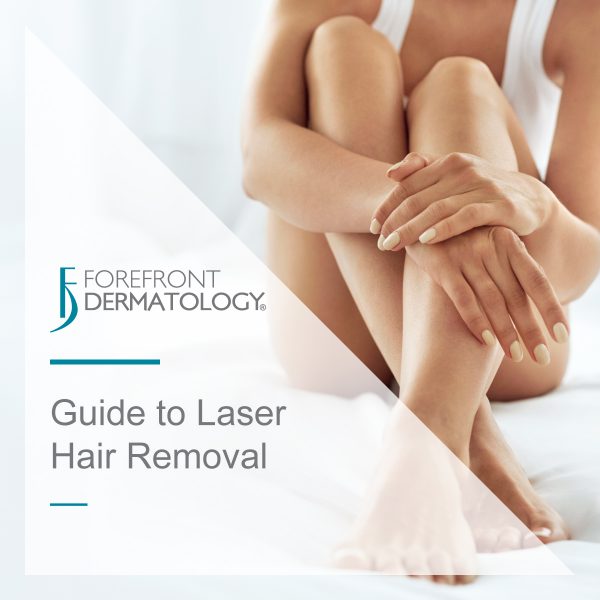 When it comes to hair removal, you have many options – shaving, plucking, waxing – but have you considered laser hair removal?
How does laser hair removal work?
Laser hair removal is a medical treatment that uses laser lights to remove unwanted hair, leaving a smoother texture than shaving or waxing. A concentrated beam of light is aimed at hair, damaging the hair follicle enough to slow its growth.
What areas of the body can laser hair removal treat?
While laser hair removal can work on any part of the body you wish to remove hair from, it is common and effective to be done in the bikini, lip, chin and underarm areas.
What is a laser hair removal session like?
Before the procedure, the target area will be trimmed to a few millimeters above the skin surface. The laser equipment will be adjusted according to the color, thickness, and location of your hair being treated as well as your skin color. The length of a treatment can vary from minutes to an hour depending the size of area you are having laser – i.e. upper lip verses both legs.
How long do results last from laser hair removal?
Laser Hair Removal is a very precise procedure, affecting only areas with unwanted hair and leaving surrounding skin unaffected. Results vary from person to person, but can last from several months to years. Most patients will have permanent hair loss after three to seven sessions.
As always, it is best to consult with your dermatologist to determine if laser hair removal is an appropriate treatment for your body.
Skin Struggles?
At Forefront Dermatology, we know that life is all about the moments when you don't need us. That's why we're here for all the moments when you do. We offer comprehensive and compassionate care for all skin conditions and create customized treatment plans for all ages – even the tiniest of patients! Find a location near you today.