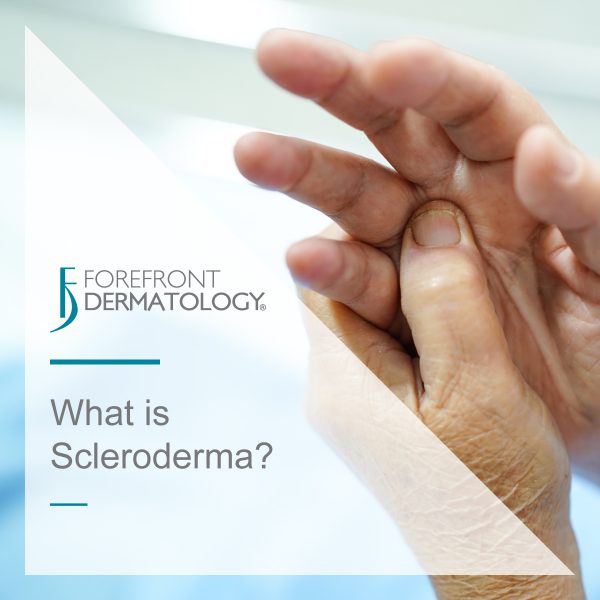 The word "scleroderma" comes from two Greek words: "sclero" meaning hard, and "derma" meaning skin. Hardening of the skin is one of the most visible manifestations of the disease. The disease has been called "progressive systemic sclerosis," but the use of that term has been discouraged since it has been found that scleroderma is not necessarily progressive. The disease varies from patient-to-patient.
How serious is scleroderma?
The symptoms of scleroderma vary greatly for each person, and the effects of scleroderma can range from very mild to life threatening. The seriousness will depend on the parts of the body affected and the extent to which they are affected. A mild case can become more serious if not properly treated. Prompt and proper diagnosis and treatment by qualified physicians may minimize the symptoms of scleroderma and lessen the chance for irreversible damage.
How is scleroderma diagnosed?
The diagnostic process may require consultation with rheumatologists (arthritis specialists), and/or dermatologists (skin specialists) and require blood studies and numerous other specialized tests depending upon which organs are affected.
Who develops scleroderma?
It's estimated that about 300,000 Americans have scleroderma. Since scleroderma presents with symptoms similar to other autoimmune diseases, diagnosis may be difficult.
What causes scleroderma?
The exact cause of scleroderma are still unknown, but scientists and medical researchers are working hard to make those determinations. It is known that scleroderma involves an overproduction of collagen.
Is scleroderma genetic?
Most patients do not have any relatives with scleroderma and their children do not get scleroderma. Research indicates that there is a susceptibility gene, which raises the likelihood of getting scleroderma, but by itself does not cause the disease.
What is the treatment for scleroderma?
Currently, there is no cure for scleroderma, but there are many treatments available to help particular symptoms. For instance, heartburn can be controlled by medications called proton pump inhibitors. Some treatments are directed at decreasing the activity of the immune system. Some people with mild disease may not need medication at all and occasionally people can go off treatment when their scleroderma is no longer active. Because there is so much variation from one person to another, there is great variation in the treatments prescribed. Because scleroderma can affect the body in so many ways, many people who have scleroderma receive treatment from a team of medical specialists. A dermatologist may be a part of this team and can treat problems with the skin.
Skin Struggles?
At Forefront Dermatology, we know that life is all about the moments when you don't need us. That's why we're here for all the moments when you do. We offer comprehensive and compassionate care for all skin conditions and create customized treatment plans for all stages and ages – even the tiniest of patients!  Find a location near you today.