Results can be seen
20 minutes
after treatment
The face, chest and hands are
effective areas
to treat
It's a great option to treat
acne, scars,
aging skin & hyperpigmentation
The VI® Chemical peel
is safe for
all skin types
What is VI® Chemical Peel?
The VI Peel is an advanced chemical peel that combines unique ingredients to produce significant results with no pain, no skin preparation and minimal downtime. Patients can enjoy smoother, fuller and more vibrant skin after just one 20-minute treatment session, which can be repeated regularly to prolong results. The VI Peel can be used to effectively treat the skin of the face, chest, hands and more.
REQUEST NOW
A VI Peel can help with a variety of skin conditions, including:
Acne
Acne Scarring
Melasma
Aging Skin
Hyperpigmentation
Patients may appear slightly tan or red immediately after treatment, and skin will begin to peel after three days. Moisturizer can help patients look their best through the healing process, so that they can continue their daily routine with no worries about their appearance. The results of the VI Peel will be visible once the peeling process is complete and will improve the tone and texture of the skin for an overall more youthful appearance. VI Peel is safe for all skin types!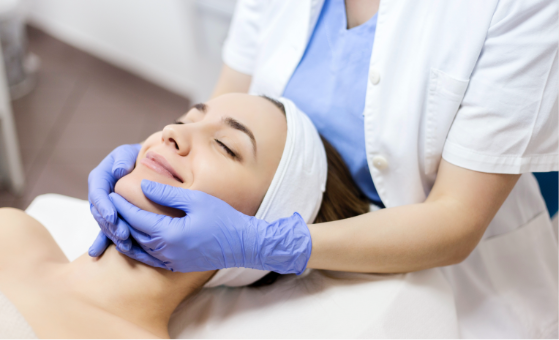 Interested in VI® Chemical Peel? Request a consultation with a skin specialist today.
*Treatment options may vary at each location.
Please confirm your desired treatment is offered at your preferred location when scheduling.
Find a Forefront Location Near You