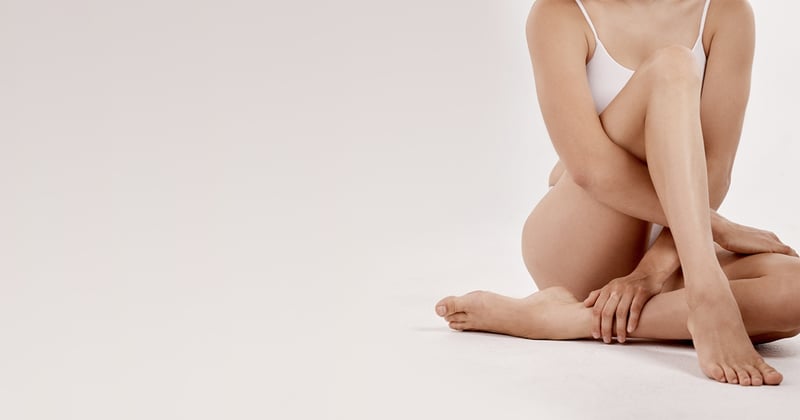 Thermi250® Skin Tightening
Treatment is
non-invasive
and smoothes skin.
Has the ability to
tighten skin
anywhere on the body.
Treatment has
no downtime,
so immediately resume activities.
Designed to
reduce cellulite
without undergoing surgery.
What Is Thermi250®?
Thermi250® is a non-invasive treatment that tightens and smooths the skin using radiofrequency energy. It's designed to target stubborn fat deposits and can reduce the appearance of cellulite, helping you achieve smooth, tight skin without undergoing a surgical procedure. Common treatment areas for Thermi250 include the chin, buttocks, thighs, legs, arms, or abdomen, but it's an effective treatment for just about any part of the body.
REQUEST NOW
How Does Thermi250 Work?
Thermi250 uses radiofrequency energy to penetrate the skin's external layers, applying gentle heat to the deeper tissues of your skin. The temperature-controlled heat can break up the fat deposits under the skin that result in the lumpy, dimpled appearance of cellulite. As gentle heat is delivered to the deeper tissues of your skin, collagen production is stimulated. By increasing the production of collagen and healthy skin tissue, your skin appears tighter and more youthful-looking. After treatment, you'll notice improved skin texture along with a reduction in the appearance of cellulite.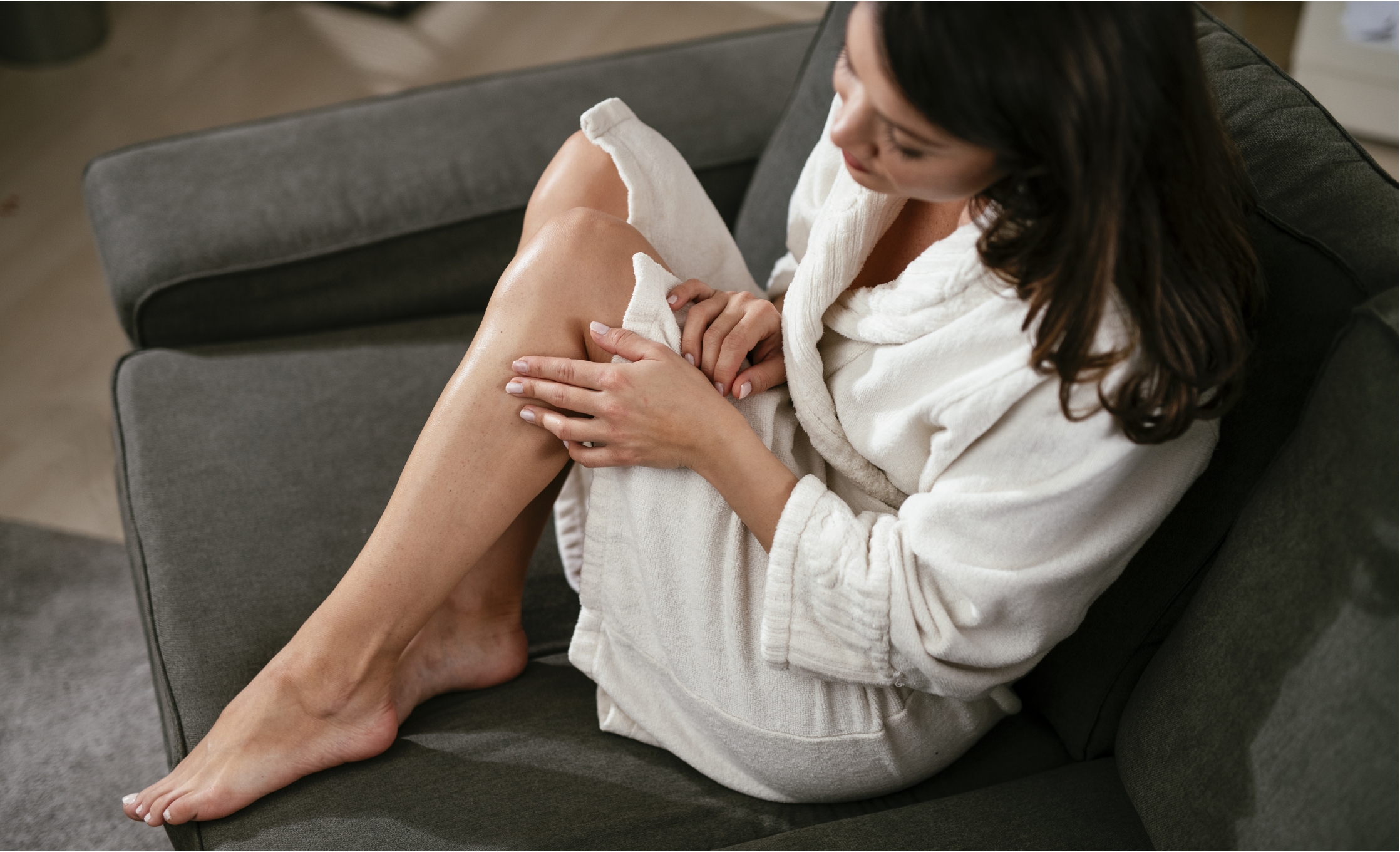 How Is Thermi250 Different?
Thermi250 stands out from other treatment options for its ability to tighten the skin anywhere on the body, improve skin texture and tone, and reduce the appearance of cellulite without requiring surgery. The radiofrequency energy produced by the device heats the surface of your skin while also penetrating deeper skin tissues, helping you achieve smoother, tighter, and more toned skin. All this happens without an invasive, painful procedure or surgery. The Thermi250 hand-held device also features built-in temperature regulation to protect your skin during treatment and ensure a safe treatment session that provides optimal results.
Who Can Benefit From Thermi250?
Healthy individuals who are interested in tightening sagging, loose skin anywhere on the body or smoothing the appearance of stubborn cellulite are usually ideal candidates for Thermi250 treatment. Although Thermi250 can provide body contouring benefits, treatment isn't intended for losing large amounts of weight. If you're pregnant, have any serious medical conditions, have an active infection, or have a pacemaker, defibrillator, or other metal in your body, you should not receive Thermi250 treatment. During your consultation at Forefront Dermatology, your provider will help you determine if Thermi250 treatment can help you achieve your aesthetic goals.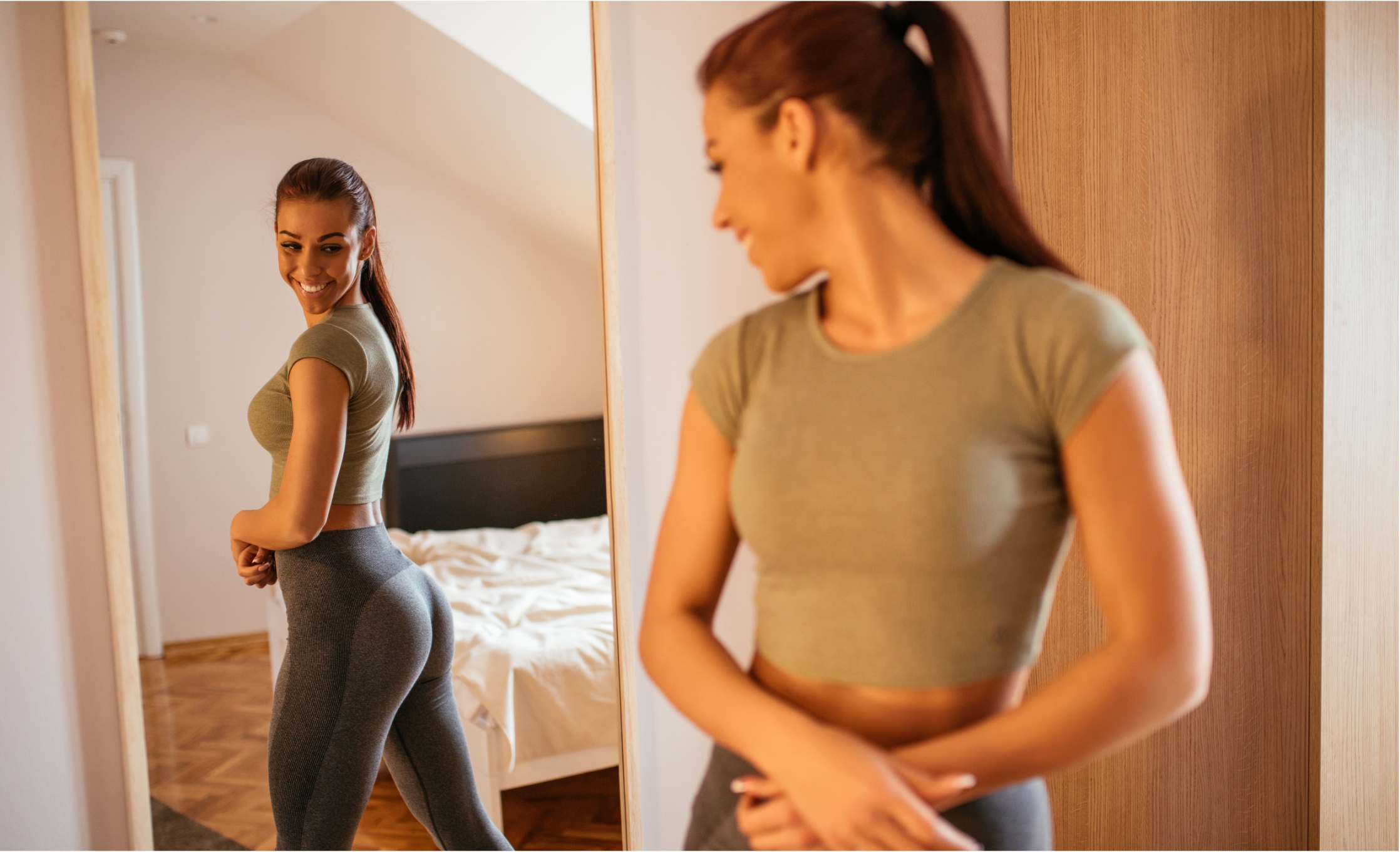 What Can I Expect During a Thermi250 Treatment Session?
At the beginning of your Therm250 treatment session, your Forefront provider will apply gel to the treatment area. The gel helps you feel more comfortable during treatment, but there's no need for anesthesia. After applying the gel, the hand-held device is heated to the correct temperature.
Once the appropriate temperature is reached, your provider glides the hand-held device over the surface of your skin using small circular motions. The temperature of the device auto-adjusts throughout your treatment session to ensure precise energy delivery to the treatment area. This makes for a safe and comfortable experience, allowing you enjoy the benefits of tighter skin, reduced cellulite, and increased collagen production without an invasive procedure.
You can expect the hand-held device to feel warm to hot against your skin, but treatment isn't painful and it doesn't burn your skin. The skin quickly adjusts to the heating throughout your treatment session. Many patients compare the feeling of a Thermi250 treatment session to a hot stone massage. Depending on the size of the treatment area, your Thermi250 session will take about 25-60 minutes.
Is There Any Downtime With Thermi250?
Since there isn't any downtime, you can immediately resume your normal activities after your Thermi250 treatment session. Your skin may appear slightly pink after treatment, but this quickly dissipates within a few hours.
Your Forefront provider may recommend that you drink plenty of water to ensure that your cells are well-hydrated prior to your scheduled treatment session. Your skin should also be free from lotion or makeup on the day of your treatment.
What Results Can I Expect From Thermi250?
You'll notice results right after your first Thermi250 treatment session, but we recommend multiple treatments to achieve optimal results. Your specific treatment plan will be discussed with a Forefront Dermatology provider during your consultation. Many patients require three to six treatments that are scheduled approximately every two to three weeks.
After every Thermi250 treatment, you'll notice increased skin tightness, improved skin texture, and a noticeable improvement in the appearance of cellulite. Results improve over time as natural collagen production is increased. Significant results are typically achieved within three to six months after your last treatment session.
Schedule a Consultation at Forefront Dermatology
Thermi250 is offered at many of our practice locations. If you're interested in learning more about how you can rejuvenate your skin's appearance with Thermi250, be sure to fill out the form below or schedule a consultation at the Forefront Dermatology office nearest you.
Interested in Thermi250® Skin Tightening? Request a consultation with a skin specialist today.
*Treatment options may vary at each location.
Please confirm your desired treatment is offered at your preferred location when scheduling.
Find a Forefront Location Near You