Perlane® provides
visible results
immediately
Commonly used to
reduce lines
in the face
Can help reduce
crow's feet,
worry lines and more
Made from a moldable
materal
that adjusts to your face
What are Perlane® Dermal Fillers?
Perlane® is an injectable dermal filler used in cosmetic procedures to soften wrinkles and reduce lines and other depressions of the skin. Its natural ingredients and long-lasting results have quickly made Perlane® one of the leading cosmetic dermal fillers used today. According to the American Society for Aesthetic Plastic Surgery, hyaluronic acid-based fillers are the fastest growing non-invasive cosmetic procedure in the United States. Like other fillers, Perlane® is easy, safe and affordable. Perlane® is particularly effective in treating deeper lines and wrinkles, as well as fine lines and imperfections.
REQUEST NOW
What results can I expect from Perlane®?
Perlane® can be used on wrinkles and lines across the face. It is especially effective on lines which stretch from the nose to the corners of the mouth, known as nasolabial folds. Perlane® is commonly used to decrease fine lines around the lips, mouth, nose and forehead that include crow's feet, worry lines, frown lines and smile lines. It can also be used to enhance and augment the lips or chin, fill cheek depressions, redefine lip borders, soften acne or other facial scars and improve other facial depressions. Less commonly, it can also be used to fill hollows under the eyes, create a temporary eyebrow lift and soften the appearance of jowls. Most patients reach their desired results with just one injection; however, some required more than one.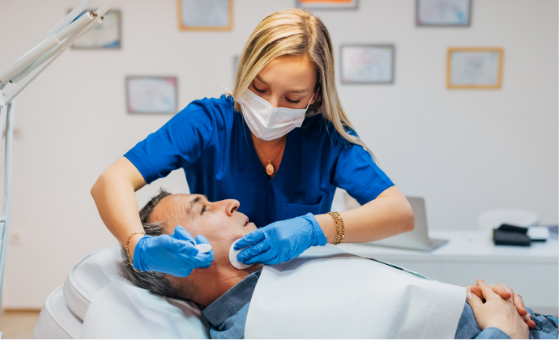 What are the benefits of Perlane®?
Perlane® is a newer, safer alternative to collagen injections, and lasts nearly twice as long, with little to no side effects. Its natural consistency has no animal product and does not require any allergy test. Perlane® is made from non-animal stabilized hyaluronic acid (NASHA) gel, which is a transparent, adjustable material that can easily mold to the contours of the face. Hyaluronic acid is a natural substance that already exists in the human body and serves to give skin its fullness. Over time, the amount of hyaluronic acid in our bodies decreases and our skin begins to fall or depress. When injected, the gel combines with existing water molecules in the skin tissue to increase volume and fullness back to a more desired amount.
How is Perlane® different from other dermal fillers?
Perlane® is a member of the Restylane family, but Perlane® contains larger gel particles that help lift and fill deeper depressions. Perlane® can also be used with other products, such as Restylane and BOTOX® Cosmetic. It differs from BOTOX® Cosmetic in that BOTOX® is a drug that helps to relax facial muscles. Perlane® often serves as an ideal "middle layer" between other products for use in deep folds. While Perlane® is not permanent, it is long lasting and safe. The effects of Perlane® are visible immediately and usually last 6-8 months. The actual length of the results depends on the patient's skin, life and age, but tends to be longer than most other dermal fillers. Repeat sessions are needed once or twice a year, but are short and simple. Because there are no animal products and allergy testing is not necessary, there is no waiting period and procedures can be performed right away.
What is the Perlane® procedure like?
Most injections are done within 30-45 minutes. The procedure is performed with a very fine needle. Pain is minimal, but a local or topical anesthesia may be used if requested by the patient. The procedure is performed by physicians or nurse practitioners who are experienced in dermal filling. It requires no special care following the procedure. Side effects of Perlane® are minimal. Since hyaluronic acid is a natural substance, allergic reactions are extremely rare. Slight swelling, redness, itching or bruising can occur, but usually subsides after a few weeks. Patients can return to work and engage in normal activities immediately after the procedure.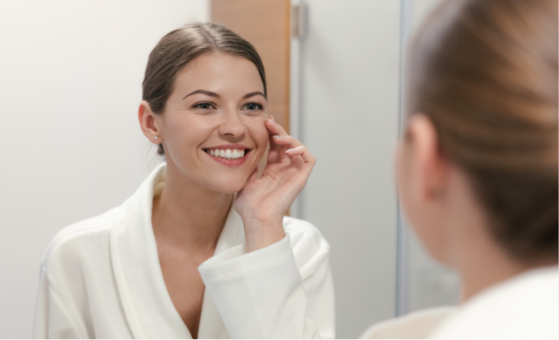 Interested in Perlane® Dermal Fillers? Request a consultation with a skin specialist today.
*Treatment options may vary at each location.
Please confirm your desired treatment is offered at your preferred location when scheduling.
Find a Forefront Location Near You