ELOS laser is a
non-invasive
skin treatment
Uses a combination of
radiofrequency
and optical energies
After treatment,
sun exposure
should be avoided
It naturally encourages
collagen
production of the skin
What is ELOS skin rejuvenation?
The ELOS laser is a skin rejuvenation system that treats a wide range of skin concerns. This non-invasive treatment uses advanced technology to deliver a combination of optical and radiofrequency energies to rejuvenate your skin without requiring invasive surgery. The innovative combination of these energies allows for better delivery of treatment of the skin, providing more effective results with fewer side effects.
REQUEST NOW
What conditions does ELOS laser treat?
The ELOS laser is safe and effective for all skin types, and it can naturally encourage the production of collagen, reduce the appearance of lines and wrinkles, tighten skin, and improve pigmentation. Treatment can also improve skin texture and tone, acne scars, rosacea, and age spots. The device uses unique handpieces that can be used individually or in any combination. This helps your Forefront dermatologist tailor your treatment to meet your specific skincare goals. The ELOS platform integrates a number of different treatments, depending on your needs. Some of the most common treatments include:
ELOS Sublime non-invasive wrinkle treatment: This treatment uses a combination of infrared light and radiofrequency energy, and it stimulates collagen production to tighten and firm aging skin on the face and neck.
ELOS Intense Pulsed Light (IPL): ELOS combines radiofrequency and intense pulsed light to treat freckles, rosacea, age spots, and spider veins. By using this combination, your Forefront dermatologist can more easily target specific areas, and it's safe for use in different skin types.
ELOS Sublative skin rejuvenation and texture improvement: The sublative treatment uses fractional radiofrequency energy to rejuvenate and resurface your skin by initiating a strong wound healing response. It's also used to improve skin texture and acne scars, and reduce the appearance of wrinkles.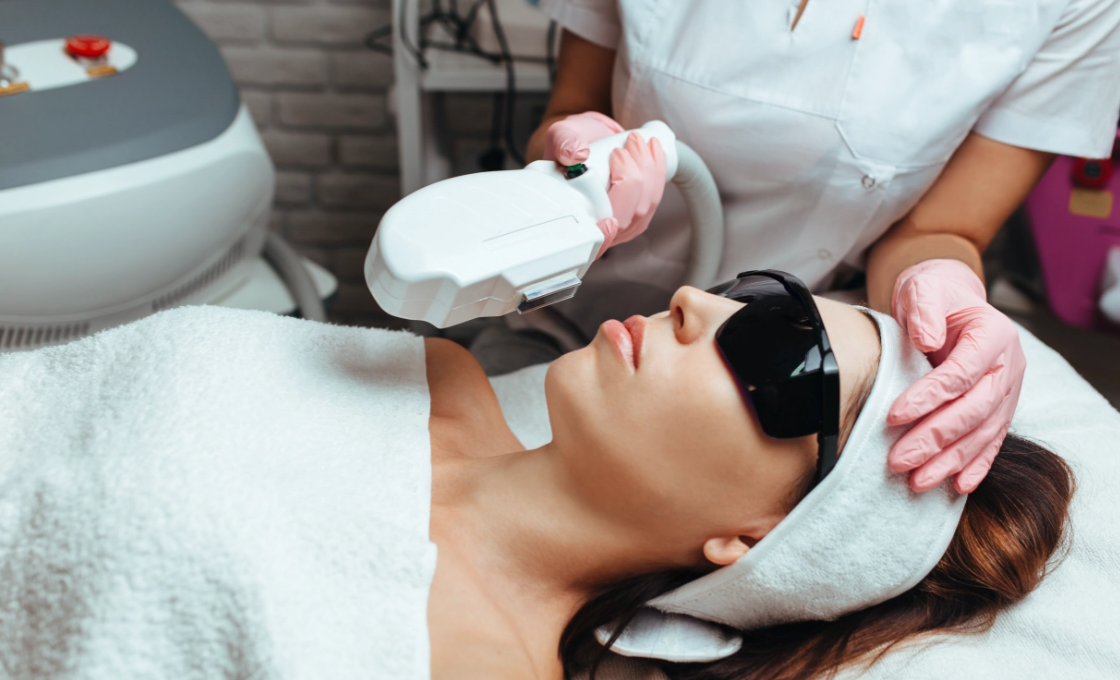 Preparing for an ELOS laser treatment
During your consultation, your Forefront dermatologist will give you specific instructions about how to prepare for your ELOS laser treatment session. To prevent irritation, patients should stop using retinol, alpha hydroxy acids (glycolic acid), beta hydroxy acids (salicylic acid), scrubs, and other exfoliating treatments for at least one week before treatment. We also recommend avoiding sun exposure and tanning beds for one month before treatment.
On the day of your scheduled treatment, it's best to avoid using any skincare products, including makeup, lotions, and creams. Arriving at our office with clean skin allows the laser to properly penetrate your skin.
What to expect from ELOS laser treatment
Your treatment session will vary slightly depending on the service you're receiving with the ELOS laser. A topical anesthetic is applied before your session to minimize any potential discomfort. If you're receiving IPL or Sublime treatment, a thin layer of cooling gel is applied to your skin. IPL treatments can feel like a rubber band snapping against your skin, but it's immediately cooled using the sapphire tip of the handpiece.
Your Sublime treatment may feel like a warm massage on your skin, and it gradually increases in temperature to encourage collagen production. During Sublative treatment, you might feel a stinging or pinching sensation, but these effects are mild, especially with the application of a topical anesthetic.
Each treatment takes about 30-45 minutes depending on the size of the area being treated. After ELOS laser treatment, your skin will appear red and may feel like it's been sunburned. It's also normal to experience mild discomfort and swelling after your treatment session, but these side effects usually resolve within a few hours.
What results can I expect?
Most patients see some improvement in their skin after just one treatment. For optimal results, we recommend receiving a series of two to four treatments spaced about one month apart. Over time, you'll notice a consistent improvement in the appearance of your skin. Full results will take between three to six months as collagen levels increase, resulting in significant smoothing of lines and wrinkles and textural irregularities. To maintain your results, we recommend one to two maintenance treatments per year.
Interested in ELOS Laser? Request a consultation with a skin specialist today.
*Treatment options may vary at each location.
Please confirm your desired treatment is offered at your preferred location when scheduling.
Find a Forefront Location Near You