CoolSculpting® Treatment Options:
What is CoolSculpting® Treatment?
CoolSculpting® is a popular FDA approved fat-freezing procedure that is non-surgical that targets and eliminate stubborn fat cells underneath the skin.
For some people, a customized treatment plan may include more than one CoolSculpting® treatment. For example, you may want freeze away fat from your inner and/or outer thighs—and also get rid of that muffin top. Some practices have multiple CoolSculpting® systems and can treat different body areas at the same time.
How does CoolSculpting® work ?
CoolSculpting® is a FDA approved fat-freezing procedure. It is completely safe and requires no anesthesia, needles or downtime. The patient sits comfortably in a reclined chair for up to two hours while cooling panels eliminate fat cells.
What can CoolSculpting® treat ?
The CoolSculpting® procedure can help both women and men get rid of those stubborn bulges for good. The non-invasive treatment works on those pesky love handles that nobody really loves and even that double chin you see in the mirror every morning.
The CoolSculpting® fat-reduction procedure is specially designed for those who have unwanted fat in targeted areas. Unlike weight-loss surgery (e.g., gastric bypass), the CoolSculpting® procedure is not a weight-loss solution for people who are obese. Good candidates for the CoolSculpting® procedure have noticeable bulges in certain areas they'd like to get rid of. Many people want a non-surgical alternative to liposuction.
What is a CoolSculpting® session like ?
First, your provider marks the skin where you'll be treated. Next, they put a protective gel pad on the surface of your skin and suck the excess fat into the CoolSculpting® applicator. You will experience some pressure and suction for the first few minutes before the area becomes numb from the cold.
A single treatment takes around 35-60 minutes, depending on size of the treated area.
The length of your CoolSculpting® treatment will vary depending on the number of areas being treated during one visit. The latest technology of CoolSculpting can treat a patient in 35-60 minutes, some patients have more than one treatment during the same office visit.
How Long Does a CoolSculpting® Procedure Take?
Unlike other procedures, CoolSculpting requires little to no downtime – with each treatment usually an hour, you can get back to your day without interruption.
What results can be expected from CoolSculpting® ?
You may start to see CoolSculpting® results as quickly as 3 weeks after your treatment, and will experience the most dramatic results after 2 months. Your body will still continue to flush out fat cells for up to 4 to 6 months after treatment.
Once the treated fat cells are crystallized (frozen), they die and are naturally processed and eliminated from the body. Once the treated fat cells are gone, they're gone for good.
CoolSculpting® Before and After Photos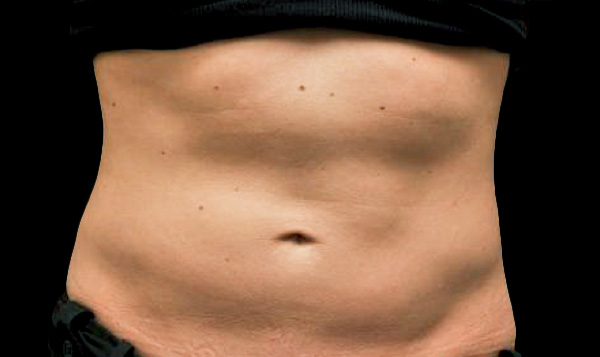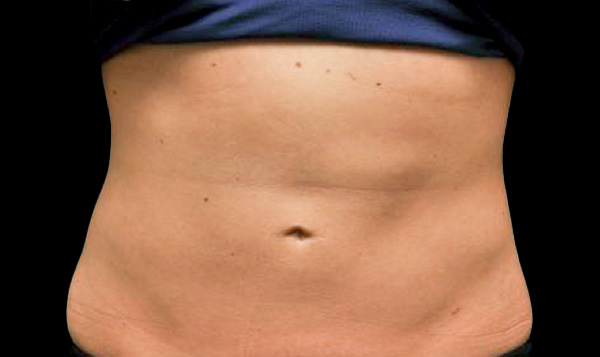 Frequently Asked Questions
Are there any side effects?

During the procedure you may experience sensations of pulling, tugging, mild pinching, intense cold, tingling, stinging, aching, and cramping at the treatment site. These sensations subside as the area becomes numb. Following the procedure, typical side effects include temporary redness, swelling, blanching, bruising, firmness, tingling, stinging, tenderness, cramping, aching, itching, or skin sensitivity. Sensation of fullness in the back of the throat after submental area treatment. These effects are temporary and generally resolve within days or weeks. Though rare, some additional side effects may occur. As with any medical procedure, ask your physician if the CoolSculpting® procedure is right for you.
Have questions about CoolSculpting®?
Contact us for a consult.
---
*Treatment options may vary at each location.
Please confirm your desired treatment is offered at your preferred location when scheduling.
Find a Forefront Location Near You