What Does the Cartessa™ EVO Laser Do?
The Cartessa EVO laser is an advanced treatment that uses multiple laser wavelengths to target a variety of skin concerns. The multiple wavelengths target different layers of skin to help you achieve noticeable results in a short amount of time. This versatile treatment can address these common skin concerns:
Permanent laser hair removal
Brown spots
Sun damage
Redness
Wrinkles and deep wrinkles
Vascular issues, such as rosacea and angiomas
Scarring and acne scars
Stretch marks
Skin texture
Facial rejuvenation
As a laser hair removal treatment, the Cartessa EVO laser works by targeting the pigment inside each hair follicle. The laser energy destroys the hair follicle at the root, leaving the surrounding skin unaffected. For skin rejuvenation, the Cartessa EVO laser works by encouraging collagen and elastin production. This promotes healthier, younger-looking skin with improved texture and tone.
REQUEST NOW
Who Is a Good Candidate for Cartessa EVO Laser Treatments?
The versatility of the Cartessa EVO laser means that it can address a wide range of concerns and can be customized to meet a variety of needs. If you're looking for laser hair removal, have vascular or pigment issues with your skin, or are looking to improve your skin tone and texture, you may be a candidate for Elluminate treatment with the EVO laser.
This multi-platform laser is safe and effective for all skin types and tones. Treatment can remove unwanted hair from almost anywhere on the body, including the face, chest, back, legs, arms, underarms, and bikini line. Elluminate can also improve skin appearance on many areas of the body, but we most often recommend it for treating the face, neck, chest, back, and hands.
What Can I Expect During a Cartessa EVO Laser Session?
If you use any skin care products containing retinol, hydroquinone, or glycolic acid, we recommend that you stop using these products for one week before your Elluminate treatment.
During your treatment session, your provider uses a small hand-held device that delivers pulses of light energy to the targeted area. As the laser pulses are applied to the skin, most patients experience a slight pinching sensation. The device includes a cool air function that protects the skin and reduces discomfort from the laser pulse. An average Cartessa EVO laser treatment session for laser hair removal or skin rejuvenation takes about 30 minutes to complete. There is no downtime associated with the procedure, and you can immediately resume your everyday activities.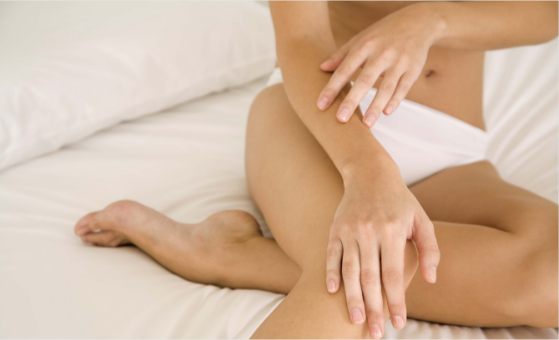 How Long Does It Take to See Results?
You'll need several Cartessa EVO laser treatment sessions to achieve permanent hair removal. Although every patient is different, you can expect to receive six to eight laser hair removal treatments. How many treatment sessions you need depends on your hair density, the hair's growth cycle, and the area being treated. Your treatment sessions are scheduled approximately six to eight weeks apart to ensure that all unwanted hair is targeted during the growth stage. After every treatment session, the hair that grows back is finer and lighter in color. You can expect the targeted hair to shed and fall out in between your treatment sessions.
Multiple Cartessa EVO laser treatments are also needed to treat most skin concerns, although it's possible to achieve noticeable results after one treatment session. After several treatments, dark spots and brown spots will gradually darken over a few days before flaking off your skin. Wrinkles and lines will improve over several weeks as collagen and elastin production increases, which promotes youthful-looking, smooth skin. Scarring improves over weeks and months as the light energy removes damaged skin and stimulates the growth of healthy, new skin cells.
What Are the Benefits of Treatment With the Cartessa EVO Laser?
The Cartessa EVO Laser provides many benefits in comparison to other laser treatments:
Non-surgical and non-invasive treatment
Safe for all skin types and tones
No downtime or extended recovery
Cooling tip ensures minimal discomfort
Multiple wavelengths treat different layers of skin
Permanent option for laser hair removal
Effectively removes all colors of hair, ranging from dark to light
Addresses most skin concerns, including sun damage, brown spots, wrinkles, scarring, stretch marks, and rosacea
Are There Any Side Effects?
Side effects of Elluminate treatment for laser hair removal and facial rejuvenation include red and swollen skin. The redness is similar to a sunburn and typically dissipates within one or two days.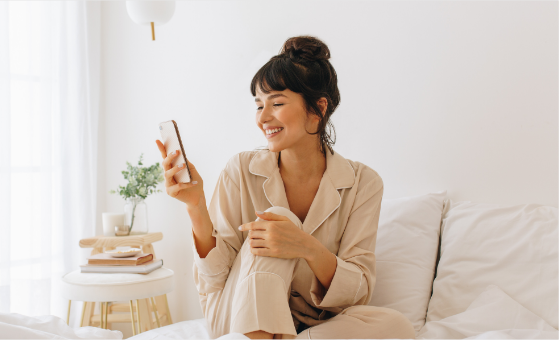 Cartessa EVO Laser at Forefront Dermatology
You can receive Elluminate treatment with the Cartessa EVO device at many of our practice locations. To learn how you can remove unwanted body hair or rejuvenate the appearance of your skin, schedule a consultation at the Forefront Dermatology office nearest you.
Interested in Cartessa™ EVO Laser? Request a consultation with a skin specialist today.
*Treatment options may vary at each location.
Please confirm your desired treatment is offered at your preferred location when scheduling.
Find a Forefront Location Near You