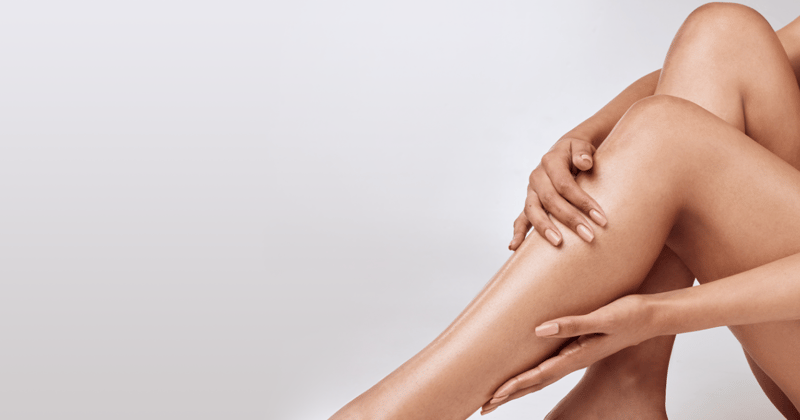 Candela GentleMax Pro® Laser
What Does the Candela GentleMax Pro Laser Do?
The Candela GentleMax Pro Laser is an innovative treatment that combines the power of two lasers to provide a wide range of safe and effective treatment options. Thanks to its dual wavelength technology, GentleMax Pro is a leading treatment option for laser hair removal, but it's also used for a variety of skin concerns, including:
Wrinkles and fine lines
Spider and leg veins
Facial redness and broken blood vessels
Removal of sunspots or benign keratoses
Sun damage treatment
Port wine stains
Pigmented lesions
Angiomas and hemangiomas
REQUEST NOW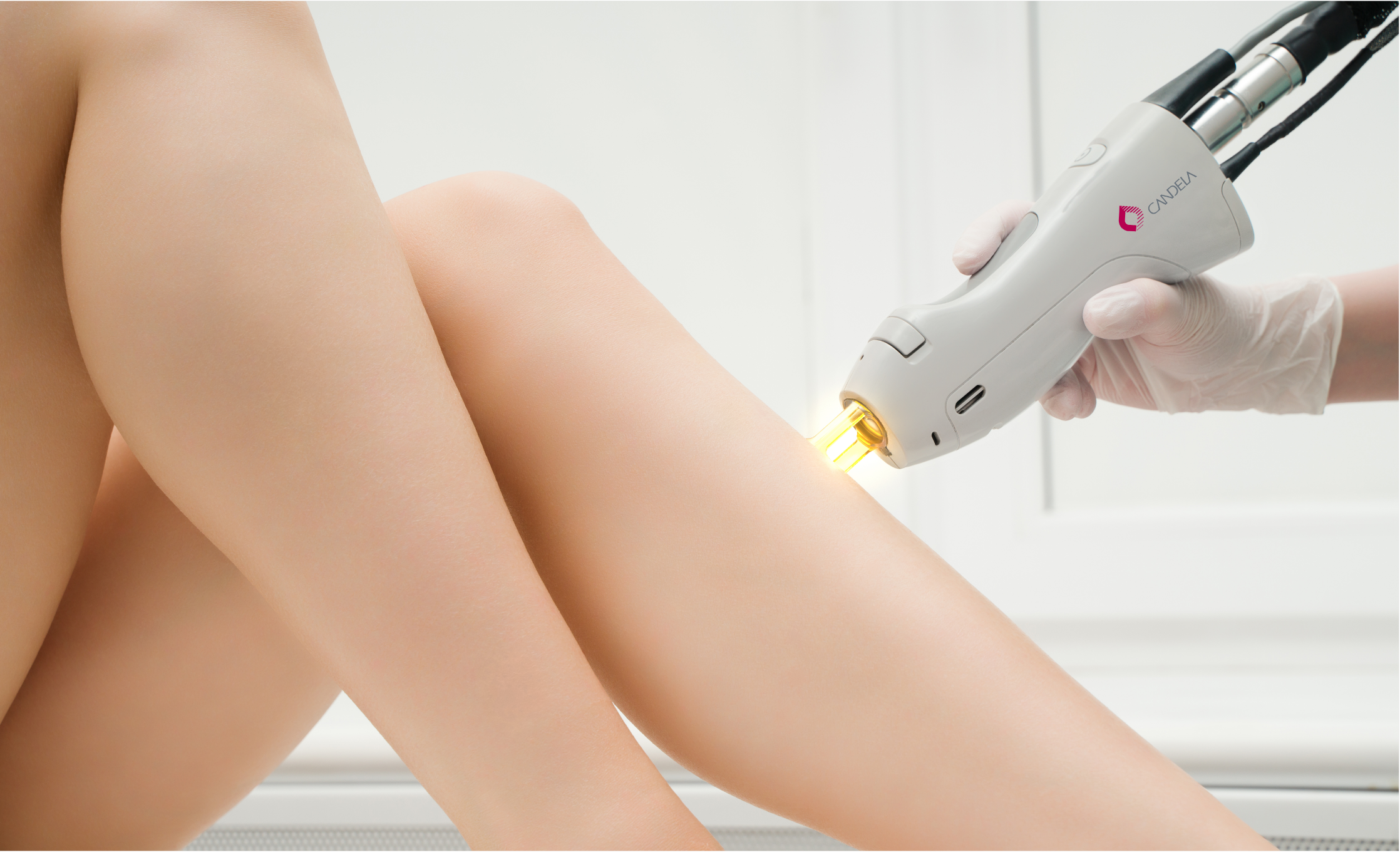 Who Is a Good Candidate for Laser Hair Removal?
Laser hair removal with GentleMax Pro laser is ideal for anyone looking to reduce unwanted hair from most areas of the body, including the face, legs, arms, underarms, back, chest, and bikini line. Unlike other laser hair removal treatments, the GentleMax Pro laser is effective in targeting all hair colors. The dual-wavelength laser allows providers to offer permanent hair removal results for all skin types.
Who Is a Good Candidate for Other GentleMax Pro Treatments?
If you have a specific skin concern you'd like to improve, such as age spots, sun spots, wrinkles, facial or leg veins, or uneven skin tone, you may be interested in GentleMax Pro treatment. The procedure is also a good choice if you're looking for a non-surgical option for overall facial rejuvenation.
What Happens During a GentleMax Pro Session?
At the start of your GentleMax Pro laser treatment session, your skin is cleaned, and you'll be provided with protective eyewear. Your Forefront provider uses a small handpiece to deliver a pulse of laser light energy to the treatment area. The device also releases a cooling spray to protect the skin and reduce discomfort from the laser pulse.
You may feel slight discomfort during treatment, which has been described as a rubber band snapping against the skin. Although the cooling mechanism helps minimize discomfort, you can ask your provider to apply a topical anesthetic before starting your treatment session.
For additional comfort, your provider may apply a cool compress or gel pack at the end of your treatment session. Depending on the area and condition being treated, your GentleMax Pro laser treatment session can take anywhere from a few minutes to an hour.
After treatment, your skin may appear red and swollen, similar to a mild sunburn. There is no downtime associated with GentleMax Pro, and you can immediately resume most of your normal activities. We recommend avoiding direct sun exposure to the treatment area and using harsh cleansers while the skin heals.
When Will I See Results From a GentleMax Pro Treatment?
Multiple treatment sessions are needed to achieve permanent hair removal. Since hair grows in stages, you'll schedule a series of treatments approximately six to eight weeks apart to target them all while they're all in the growth stage. After each treatment session, the hair that grows is finer and lighter in color.
Most facial veins and spider veins on the legs clear after a single treatment session. Pigmented lesions, such as seborrheic keratosis and moles, usually require two to four treatment sessions for permanent removal. Two to four treatment sessions are also usually needed for a noticeable reduction of lines, wrinkles, and brown spots from sun damage. During your consultation at Forefront Dermatology, your provider will design a treatment plan that helps you achieve optimal results.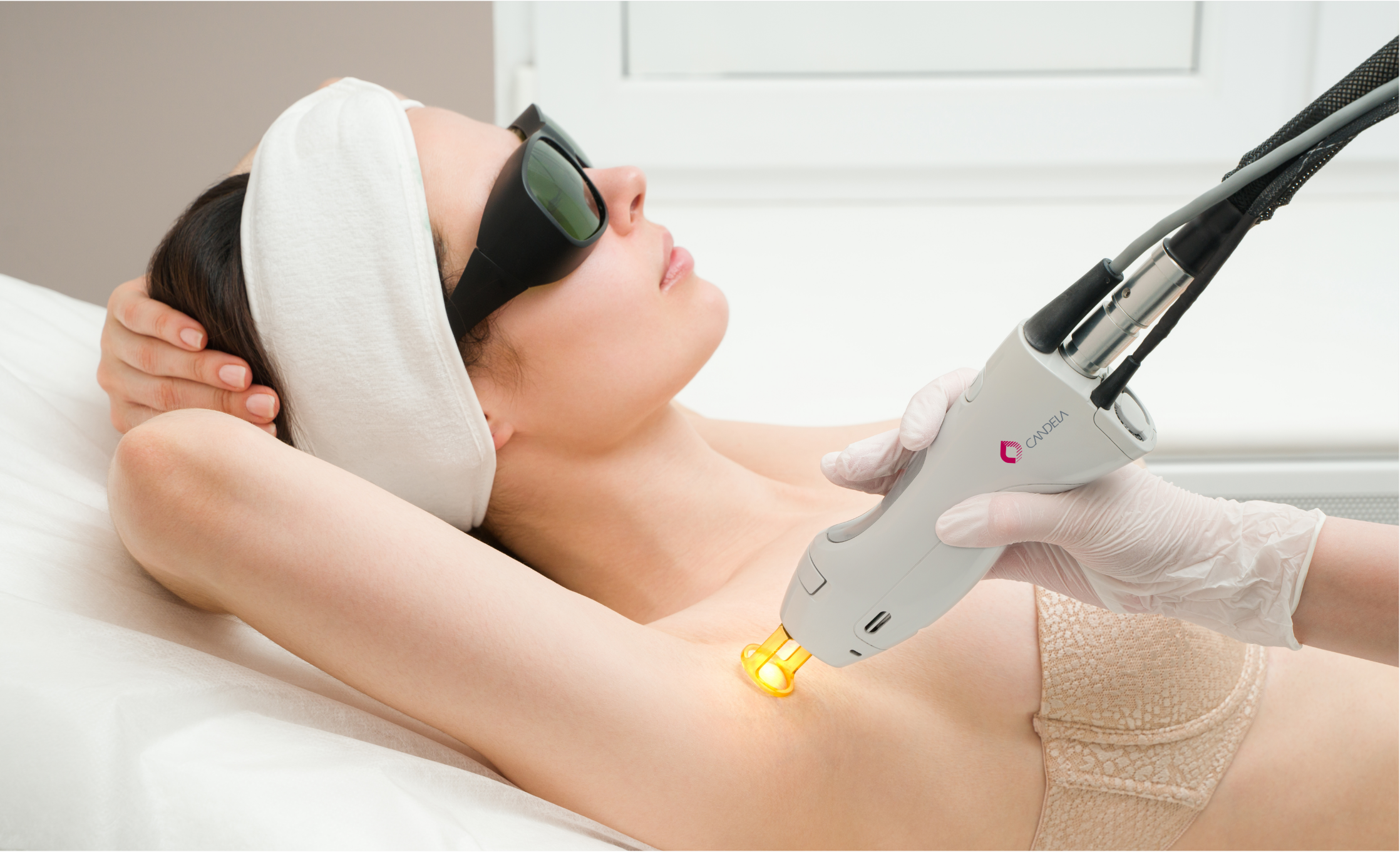 What Are the Benefits of GentleMax Pro Laser Treatment?
GentleMax Pro is a versatile treatment that provides many benefits. These include:
Non-invasive treatment with no downtime
Safe and effective for all skin types
Built-in cooling device reduces discomfort
Targets hair of all colors, even blonde and gray hair
Permanent hair reduction
Reduces ingrown hairs
Minimizes fine lines and wrinkles
Diminishes brown spots, facial veins, and leg veins
Does GentleMax Pro Cause Any Side Effects?
The GentleMax Pro laser is approved by the Food and Drug Administration and is a safe and effective procedure when performed by a board-certified dermatologist. Side effects of GentleMax Pro include redness and swelling. These effects are mild and usually fade away within 24 hours.
Schedule a GentleMax Pro Laser Consultation
From laser hair removal to skin and vein issues, GentleMax Pro is effective in treating a variety of conditions. If you're curious about the results you can achieve, fill out the form below to schedule a consultation.
Interested in Candela GentleMax Pro® Laser? Request a consultation with a skin specialist today.
*Treatment options may vary at each location.
Please confirm your desired treatment is offered at your preferred location when scheduling.
Find a Forefront Location Near You