What Is Candela CO2RE® Laser?
Candela CO2RE is a laser treatment system for skin resurfacing and facial rejuvenation. The treatment provides strong skin resurfacing and promotes a youthful appearance by minimizing the appearance of wrinkles and fine lines. Treatment is also highly effective at treating these skin concerns:
Deep-set wrinkles
Sun damage
Facial or body scarring, including acne scars, surgical scars, hypertrophic scars, and trauma scars
Hyperpigmentation
Uneven skin texture
Stretch marks
Actinic keratoses
Seborrheic keratosis
Rhinophyma, a condition that causes an enlarged, bumpy nose
REQUEST NOW
How Does the CO2RE Laser Work?
The CO2RE laser delivers controlled energy to different layers of the skin. The laser simultaneously works on the surface of your skin and the lower layers of skin. This creates precise, microscopic wounds on the skin, which triggers the body's natural healing process. As your skin heals, the body increases the production of collagen and healthy skin cells.
Am I a Candidate for the CO2RE Laser?
CO2RE is an ideal treatment for anyone who wants to rejuvenate and restore healthy skin. If you're looking for a skin resurfacing treatment that helps you achieve younger-looking skin without a lengthy recovery time, CO2RE laser treatment may be the right treatment for you. The procedure can minimize the appearance of fine lines, deep wrinkles, acne scars, brown spots, and improve rough or uneven skin texture.
What Can I Expect During CO2RE Laser Treatment?
At the start of your CO2RE laser treatment session, your Forefront dermatologist applies a topical or local anesthetic to reduce discomfort. As the handpiece glides over your skin, the laser is applied to the treatment area, which targets wrinkles, uneven skin texture, hyperpigmentation, and other skin imperfections. Some people describe the discomfort associated with the procedure as a rubber band snapping against the skin.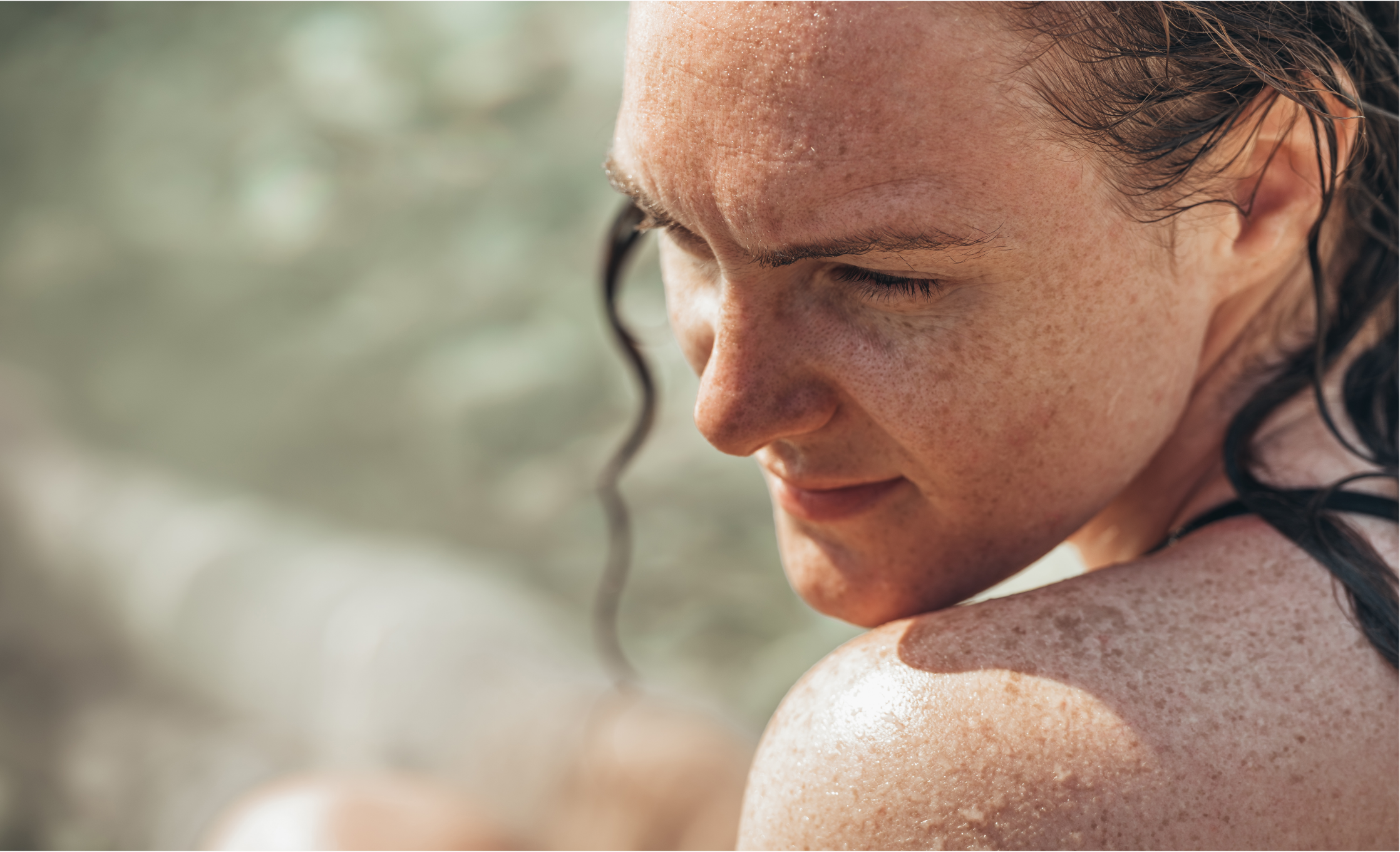 What Is the Recovery Period for CO2RE Laser?
The CO2RE laser uses a reduced amount of energy during treatment, and it only treats a fraction of the skin at once. This results in a shorter recovery period and less downtime compared to other treatments. Your recovery period depends on the treatment depth of the laser. For lighter treatments, your recovery period may last a couple of days. Deeper treatments may require a recovery period of up to two weeks.
After your CO2RE treatment session, you can expect your skin to appear swollen and red. The swelling and redness are similar to a sunburn and can last for a few days. As dead skin cells are shed and healthier skin is revealed, you can also expect the peeling of dead skin from the treatment area. This is a result of the natural exfoliation process and may last a week to 10 days.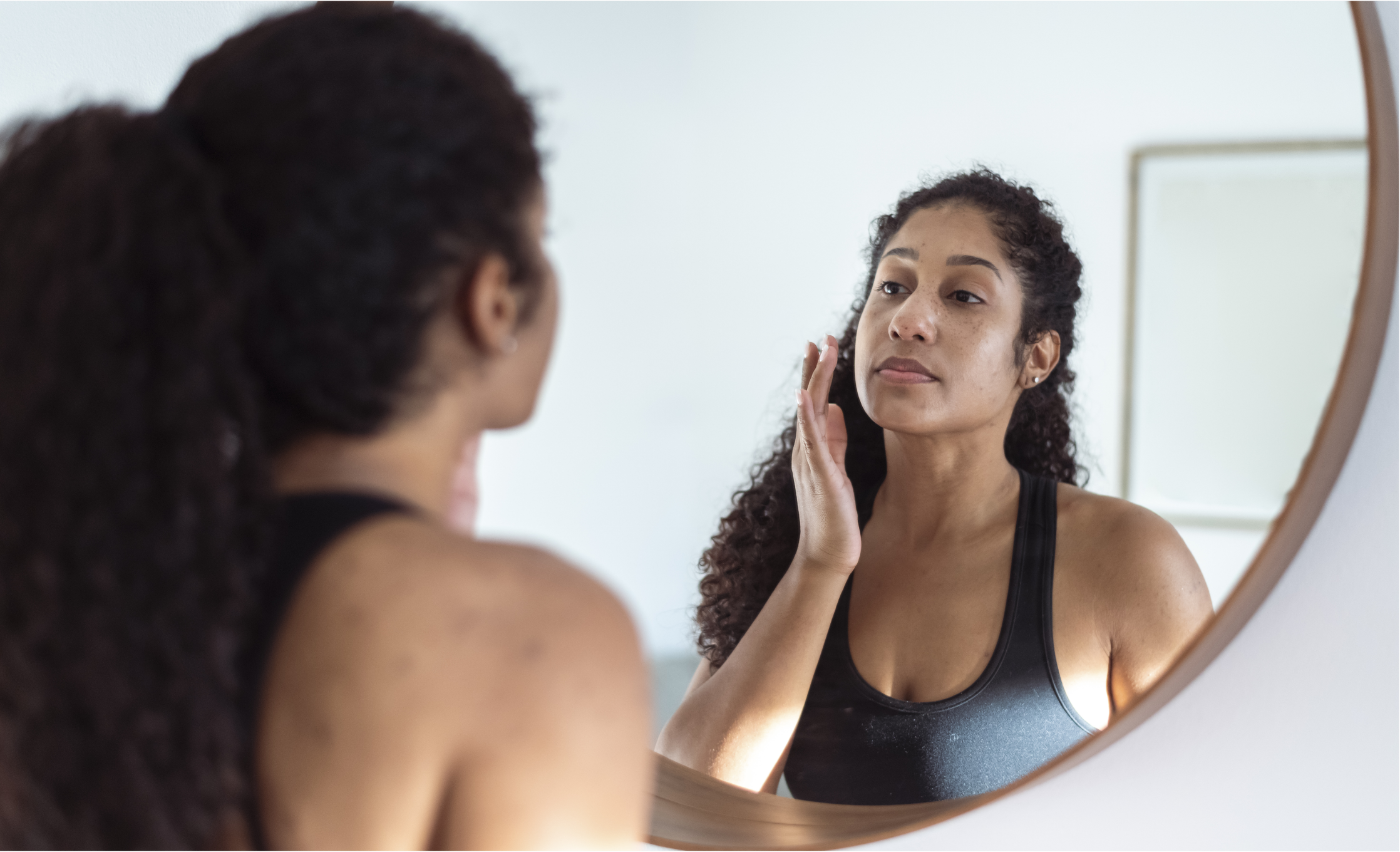 When Will I See Results From CO2RE Laser Treatment?
The results of your CO2RE laser treatment are visible after your skin fully heals, and most patients achieve their desired results after a single treatment session. As your skin sheds dead cells and collagen production increases, you'll start to see firmer, brighter, and healthier skin. In the days and weeks after treatment, your skin will gradually appear softer and smoother. Wrinkles, lines, brown spots, and uneven texture will also show improvement as your skin rejuvenates and produces collagen and healthy skin cells.
Results from CO2RE are long-lasting and are visible for several years after treatment. To prolong your results and prevent sun damage, brown spots, sunspots, and wrinkles, wear a broad-spectrum sunscreen with at least SPF 30 and avoid sun exposure, especially on unprotected skin.
What Are the Benefits and Risks of CO2RE Treatment?
CO2RE laser treatment offers many advantages to patients, especially in comparison to surgical procedures. The benefits of CO2RE treatment include:
An in-office procedure that is non-surgical and non-invasive
Only one treatment session is needed for visible results
Provides long-lasting results
Provides strong skin resurfacing with minimal downtime
Treats a wide variety of common skin concerns, including fine lines, deep-set wrinkles, sun damage, brown spots, and scarring
Risks are minimal when a board-certified dermatologist provides CO2RE laser treatment. The procedure was approved by the Food and Drug Administration for treating a wide range of skin conditions. These are the possible risks of CO2RE laser treatment:
Burns
Skin damage
Scarring
Bacterial skin infections
Reactivation of cold sores
Changes in skin color
CO2RE Treatment at Forefront Dermatology
Want to learn more about the benefits of skin resurfacing with CO2RE laser treatment? Make an appointment at your nearest Forefront Dermatology office to learn more about how you can achieve results from CO2RE laser treatment. If you're in the Iowa area, the Forefront Dermatology office in Coralville is a certified Center of Excellence for Candela laser treatment.
Interested in Candela CO2RE® Laser? Request a consultation with a skin specialist today.
*Treatment options may vary at each location.
Please confirm your desired treatment is offered at your preferred location when scheduling.
Find a Forefront Location Near You