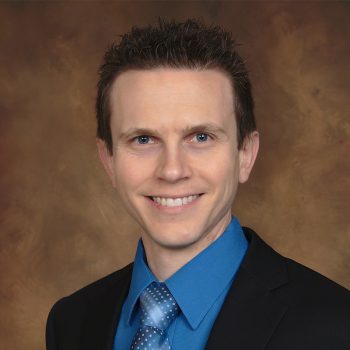 Board-Certified Dermatologist

Establishing a good doctor-patient relationship is a fundamental step in understanding the patient's issues and developing an individualized treatment plan.
Education

Undergraduate Degree:
BS, University of Louisville – Louisville, KY

Doctorate Degree:
PhD, Purdue University – West Lafayette, IN

Medical School:
MD, Indiana University School of Medicine – Indianapolis, IN

Dermatology Residency:
Rush University Medical Center – Chicago, IL

Professional Memberships

American Academy of Dermatology
American Society for Dermatologic Surgery
American Society for Dermatopathology
Society for Investigational Dermatology
American College of Physicians
American Association for the Advancement of Science
American Medical Association
American Institute of Chemical Engineers
National Neurotrauma Society
Sigma Xi Graduate Research Honor Society
Society for Clinical and Translational Sciences


Achievements

American College of Physicians "Young Achiever"
Alpha Omega Alpha honor medical society
Baptist Regional Medical Achievement Scholarship
National Dean's List
University of Louisville, Trustee's Advance Scholarship
Ernst award for Excellence in Undergraduate Engineering
Othmer Award for Excellence in Chemical Engineering
Robert C. Byrd Honors Scholarship
Tau Beta Pi Engineering Honor Society



Publications

Cao P, Zheng Y, Zheng T, Sun C, Lu J, Rickett T, and Shi R. A model of acute compressive spinal cord injury with a minimally invasive balloon in goats. Journal of the Neurological Sciences. 2014. 337 (1-2): p 97-103.

Amoozgar Z*, Rickett T*, Park J, Tuchek C, Shi R, and Yeo Y.  Semi-interpenetrating network of polyethylene glycol and photocrosslinkable chitosan as an in situ forming nerve adhesive.  Acta Biomateralia. 2012. 8(5): p 1849-58. * indicates equal contribution of the authors.

 Rickett T*, Amoozgar Z*, Tuchek C, Park J, Yeo Y, and Shi R. Rapidly photo-crosslinkable chitosan hydrogel for peripheral neurosurgeries.  Biomacromolecules. 2011. 12(1): p 57-65. * indicates equal contribution of the authors.

 Rickett T, Connell S, Bastijanic J, Hegde S, and Shi R. Functional and mechanical evaluation of nerve stretch injury. Journal of Medical Systems. 2011. 35(5): p 787-793.

Li J, Rickett T, and Shi R. Biomimetic nerve scaffolds with aligned intraluminal microchannels: a "sweet" approach to tissue engineering.  Langmuir.  2009. 25(3) p 1813-7.

Rickett T, Li J, Patel M, Sun W, Leung G, and Shi R. Ethyl-cyanoacrylate is acutely non-toxic and provides sufficient bond strength for anastomosis of peripheral nerves. Journal of Biomedical Materials Research: Part A. 2009. 90(3): p 750-4.

Gunderman R, and Rickett T.  Engineering and radiology: implications for education.  Academic Radiology. 2012. 19(8): p 1041-1042.

Shi R, Rickett T, and Sun W. Acrolein-mediated injury in nervous system trauma and disease.  Molecular Nutrition and Food Research. 2011. 55(9): p 1320-31.

Li J, Rickett T, and Shi R. Peripheral nervous system repair: current progress and future trends in axonal regeneration and guidance. Progress in Neuroscience (China) 5, 2008.

Rickett T, Abdulla F, and Venkataraman G.  Primary Cutaneous aggressive epidermotropic CD8+ T cell lymphoma. In Ed Shao H (Ed.). Cutaneous Lymphomas. 2017, Hauppauge, NY: Nova Science Publishers.