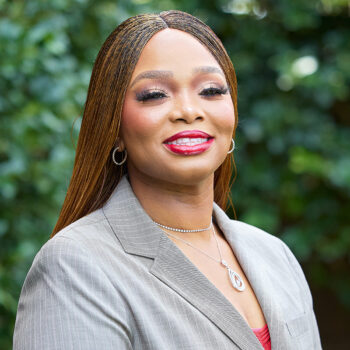 Board-Certified Dermatologist
Board-Certified Pediatric Dermatologist

Nnenna Agim, MD, FAAD
Nnenna Agim, MD is an experienced dermatologist board certified in both general and pediatric dermatology by the American Board of Dermatology. She graduated summa cum laude from the University of Houston with a Bachelor of Science in Biology and minor in Psychology following which she trained in Medicine at the University of Texas Southwestern Medical School in Dallas, TX. She stayed on for an internship in Internal Medicine at Parkland Hospital before completing Dermatology residency training at The University of Texas Southwestern Medical Center, serving as a chief resident.
She returned to Houston to complete a Pediatric Dermatology fellowship with Baylor College of Medicine at the world-famous Texas Children's Hospital, following which she returned to Dallas to build a Pediatric Dermatology Practice and Program. A former Associate Professor of Dermatology, Division Chief and Program Director at the University of Texas Southwestern Dallas and Children's Hospital Dallas, she served for over twelve years serving countless patients and creating educational programs for medical students and residents, including the establishment of a fellowship program which graduated other successful Pediatric Dermatologists now practicing within and outside the United States. Over the years, she has lectured locally, regionally and nationally. Her authorship in these areas of expertise is extensive and she has been fortunate to write, review or edit manuscripts for many of the major medical and dermatology journals: Pediatric Dermatology, Pediatrics, Journal of the American Academy of Dermatology, JAMA Dermatology, etc., textbooks, popular reference resources like VisualDx, and patient directed articles on preventive health.
She is quite honored to have been selected by peers as a Top Doctor/Pediatric Specialist in Dallas for the last 7 consecutive years and a Super Doctor of Texas for the past five years. Following the closure of the clinic at Children's Health Dallas, she joined North Texas Dermatology Associates. A lifelong learner and professed medical sleuth, all aspects of dermatology, especially pediatric dermatology, education of families, creative solutions for common and complex problems, and telemedicine comprise her professional interests.
Care Philosophy
Dr. Agim believes that a therapeutic relationship is a partnership: no one knows exactly how a patient is feeling or experiencing their problem like the patient themselves, or their family if they are too young to communicate directly, so listening is key. The honor of helping people thrive in their own skin is not lost on her. To her, it's not just skin deep: people tend to judge a book by its cover and the skin is a portal to the entire human. She aims to ensure that her patients' portals shine bright as they go through life and nothing brings her more joy than seeing a patient experience and celebrate improvement of their concerns. Her goal is to apply the best approach to each patient and scenario, combining observation, detail-oriented analysis, investigation and respect for their preferences to achieve effective outcomes. Sometimes this calls for the latest and the greatest tools of the trade, other times a less is more approach may be warranted, regardless she is thrilled to help throughout the journey.
Outside of work, you can find her chasing after three very active boys, in the garden, or singing and dancing somewhere she hopes no one is watching.
8144 Walnut Hill Lane
Suite 1300
Dallas, Texas 75231
Learn More