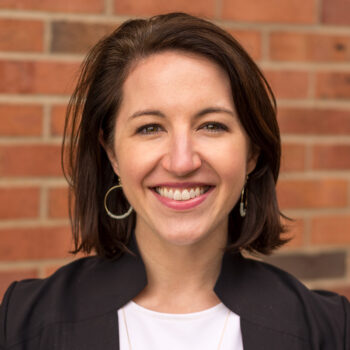 Board-Certified Dermatologist
Board-Certified Mohs Surgeon
Fellowship-Trained Mohs Surgeon


Google
•
Forefront Dermatology

Google
•
Forefront Dermatology

Survey
•
Forefront Dermatology

Google
•
Forefront Dermatology

Google
•
Forefront Dermatology

Survey
•
Forefront Dermatology

Google
•
Forefront Dermatology

Google
•
Forefront Dermatology

Google
•
Forefront Dermatology

Google
•
Forefront Dermatology
Education

Undergraduate Degree:
Cornell University, Ithaca, NY

Medical School:
Emory University School of Medicine, Atlanta, GA

Residency:
University of Iowa, Iowa City

Mohs Fellowship:
University of Texas Southwestern Medical Center, Dallas, TX

Certificates

American Board of Dermatology
American Board of Dermatology, Micrographic Dermatologic Surgery
American College of Mohs Surgery

Professional Memberships

American Academy of Dermatology
American College of Mohs Surgery
American Society for Dermatologic Surgery
Greater Louisville Medical Society
International Transplant Skin Cancer Collaborative
Kentucky Dermatologic Association
Kentucky Medical Association
Women's Dermatologic Society
A Diplomate of the American Board of Dermatology, a Founding Member of the American Board of Medical Specialties

Publications

Moye MS, Swick BS, Wanat KA. A growing scar on the abdomen of a middle-aged woman. JAMA. 2015 Sept 15; 314(11): 1169-1170.

Moye MS, King SA, Rice Z, DeLong LK, Veledar E, Curiel-Lewandrowski C, Chen SC. Total Body Digital Photography Reduces Cancer Worry in Patients with Atypical Mole Syndrome. JAMA
Dermatol. 2015 Feb 1;151(2):137-43.

Farah RS, Holahan HM, Moye MS, Swick BS. Hereditary hypotrichosis simplex: a case report andreview of the literature. Accepted for publication in Cutis, September 2014.

Moye MS, Farah R, Swick BL. Folliculocentric Papules and Alopecia. Clinical and Experimental Dermatology. 2014 Jul;39(5):661-3.

Moye MS, Clark AH, Legler AA, Milhem MM, Van Beek, MJ. Intralesional Methotrexate for Treatment of Invasive Squamous Cell Carcinoma in a Patient Taking Vemurafenib for Treatment of Metastatic Melanoma. Journal of Clinical Oncology. 2014 Apr 21. E-pub ahead of print. DOI:10.1200/JCO.2013.50.2880.

Gulati P, Veledar E, Orenstein L, Spratt M, Chen SC. Lessons for Adapting Quality-of-Life Instruments to Children: A Pilot Pruritus Pediatric QoL Questionnaire. Journal of the American Academy of Dermatology, 2013; 68 (4) Suppl 1: AB175.

Zwald FO, Spratt ML, Lemos BD, Veledar E, Lawrence C, Lyon GM, Chen SC. Duration of Voriconazole Exposure: An Independent Risk Factor for Skin Cancer Post-Lung Transplantation. Dermatologic Surgery. 2012; 38(8), 1369-1374.

Sahn RE, Spratt ML, Lawley LP, Spraker MK and Chen SC. Widespread functional impact of chronic pruritus in children. Journal of Investigative Dermatology. 2011; 131, Suppl 1: S42.

Spratt ML, Desai P and Chen SC. Quality of Life Impact of Chronic Pruritus in Children versus Adults – A Pilot Study. Journal of the American Academy of Dermatology, 2011; 64 (2) Suppl1: AB130.