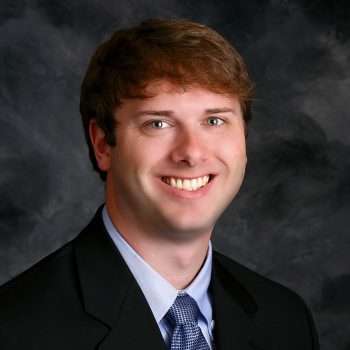 Board-Certified Dermatologist

I understand the importance of a tailored, patient-centered treatment plan that will ultimately positively impact my patient's life.
Education

Undergraduate Degree:

BS, University of Michigan – Ann Arbor, MI

Graduate Degree:

MS, University of Toledo College of Medicine – Toledo, OH

Medical School:

MD, University of Toledo College of Medicine – Toledo, OH

Dermatology Residency:

Loyola University Medical Center – Maywood, IL

Certificates

American Board of Dermatology

Professional Memberships

Society for Pediatric Dermatology
American Academy of Dermatology, Fellow
Ohio Dermatologic Society
American Society of Dermatologic Surgery


Achievements

2016 MAGIS Award Recipient- Medical Student Skin Cancer Screening Volunteer
2015 Resident Representative to The Inaugural Dermatology Entrepreneurship Conference- selected by department chair
2015 MAGIS Award Recipient-Dermatology Interest Group Mentorship Program
2015 2015 Cosmetic Surgery Forum Grant Recipient
2014 MAGIS Award Recipient- North Avenue Beach Skin Cancer Screening Volunteer
2010 Academic Excellence Scholarship, University of Toledo College of Medicine
2009 The Golden Key Honor Society
2007 National Scholars Honor Society
2007 Delta Epsilon Iota Academic Honor Society
2007 National Dean's List, University of Michigan
2007 University Honors, University of Michigan
2006 University Honors, University of Michigan
2005 University Honors, University of Michigan

Publications

Surprenant D, Garib G, Hutchens K, Dreifke MB, Speiser J, Winterfield, L, Peterson A, Krol C, Adams W, Tung R. Novel Use of Preoperative Epidermal Coloring of Very Small Dermatological Specimens-Protocol for Reduction of Lost Specimens. Am J Dermatopathol 2016 Jul; 38(7): 510-2.
Dreifke MB, Jayasuriya AA, Jayasuriya AC. Current wound healing procedures and potential care. Mater Sci Eng C Mater Biol Appl 2015 Mar; 48:661-62.
Dreifke MB, Ebraheim NA, Jayasuriya AC. Investigation of potential injectable polymeric biomaterials for bone regeneration. J Biomed Mater Res A. 2013 Aug;101(8): 2436-47.
Bhat A, Dreifke MB, Kandimalla Y, Gomez C, Ebraheim NA, Jayarasuryia AC. J Tissue Eng Regen Med. 2010 Oct;4(7):532-42.
Dreifke MB, Rettig N, Boutros M, Mehregan D, Mehregan D. Shiitake Mushroom Dermatitis. The Dermatologist. Mar 2013;12(3).
Suprenant D, Novice, K, Dreifke MB, Garib G, Swan, J. Hemosiderotic dermatofibroma. Case reports in Clinical Pathology. Sept 2016;3(4).