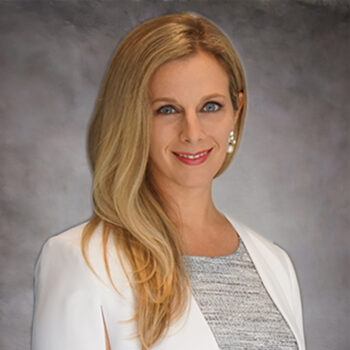 Board-Certified Plastic Surgeon

Marissa Baca, MD
Dr. Marissa Baca, MD is a board-certified plastic surgeon specializing in cosmetic, reconstructive, and hand surgery. She has recently brought her expertise to the team at Straith Clinic.  She and Straith Clinic work closely with the William Beaumont Hospital in Royal Oak, Michigan. Dr. Baca is board-certified with the American Board of Plastic Surgery.
As a Michigan native, born and raised in Clinton Township, she is proud to return and serve her community.  Dr. Baca's educational background is an example of her dedication to excellence.  She was the Valedictorian of her high school and was accepted to the prestigious MD Medical Scholars program while in high school. Through this program, she was directly accepted into medical school after completing her undergraduate years and fulfilling a variety of program expectations and responsibilities.  She was honored with the Michigan State University Trustees Award for highest graduating GPA upon completion of her undergraduate studies.  While finishing her medical studies at the Michigan State University College of Human Medicine, Dr. Baca was also invited to become a member of the Alpha Omega Alpha honor medical society.  She then spent six years of rigorous training in the field of plastic surgery through the Spectrum Health/MSU Plastic and Reconstructive Surgery Integrated Residency Program in Grand Rapids, Michigan.  Here, she worked to maximize her knowledge of the many details, techniques, and artistic elements that accompany the field of plastic surgery.  After residency, Dr. Baca went on to complete a one-year fellowship in Hand and Microsurgery at Harvard Medical School/Beth Israel Deaconess Medical Center. Here, she learned from leaders in the field of hand surgery and gained more expertise in the management of a wide breadth of complex hand issues. She completed her fellowship and returned to her home state of Michigan to continue her career at Straith Clinic.
Dr. Baca is thrilled to work with patients at the Straith Clinic.  Her aim is to build a strong doctor-patient relationship that allows patients to feel comfortable and honest.  Dr. Baca believes that communication is the most important thing for her patients to remember while going through the surgical journey, as proper communication is the key to achieving great results.  She is dedicated to providing her patients with the utmost care and respect, developing treatment plans to help patients feel confident and live a better life.  Dr. Baca's surgical philosophy is about thinking globally and trying to address all the potential factors that may be contributing to a problem.  She strives to create natural results that will leave patients feeling happy and confident.
32000 Telegraph Road
Bingham Farms, Michigan 48025
Learn More
"Plastic surgery is an artistic field – that is what first drew me to the specialty. I find it is the perfect way to meld my creative talents with my passion for medicine."
- Marissa Baca, MD