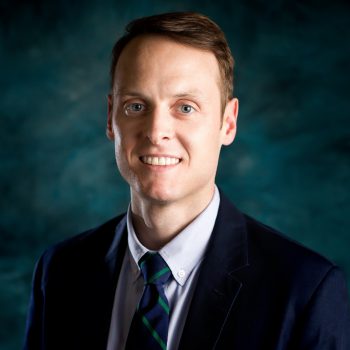 Board-Certified Dermatologist
Fellowship-Trained Mohs Surgeon

I think a lot about my patients' experience within our practice. It is very important that patients are confident in the care they receive, and a large part of that is ensuring our staff functions as a cohesive unit.
Education

Undergraduate Degree:
University of Notre Dame, IN

Medical School:
University of Kentucky College of Medicine, KY

Dermatology Residency:
University of Arkansas, AR

Mohs Fellowship:
Columbia University College of Physicians and Surgeons, NY

Certificates

Board-Certified Dermatologist (American Board of Dermatology)
Fellowship-Trained Mohs Surgeon (American College of Mohs Surgery)

Professional Memberships

American Academy of Dermatology
American College of Mohs Surgery
American Society for Dermatologic Surgery

Publications

O'Bryan K, Sherman W, Niedt G, Taback B, Manolidis S, Wang A, Ratner, D "An Evolving Paradigm for the Workup and Management of Very High Risk Cutaneous Squamos Cell Carcinoma" Journal of the American Academy of Dermatology 2013 October; 69 (4): 595-602.

Henry M. O'Bryan K. Ratner D "Combination Repair of a Complex Central Facial Defect Using Multiple Flaps and Grafts" Dermatologic Surgery. 2013 July; 39 (7): 1106-1109.

O'Bryan K, Sambandan D, Ratner, D "Basal Cell Carcinoma: Current Concepts and Future Directions" Practical Dermatology (Supplement). 2011 November; 3-8.