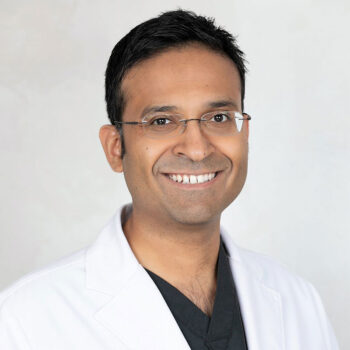 Board-Certified Plastic Surgeon

Keshav Magge, MD, FACS
Dr. Keshav Magge is an experienced, board certified plastic surgeon specializing in cosmetic plastic surgery. A graduate of Dartmouth College and the University of Pittsburgh School of Medicine, Dr. Magge completed his general surgery training at Dartmouth-Hitchcock Medical Center. After completing his training in Plastic Surgery in New York at Albert Einstein College of Medicine/ Montefiore Medical Center, Dr. Magge completed a fellowship in Craniofacial and Pediatric Plastic Surgery at Children's National Medical Center in D.C.
Dr. Magge provides high-quality care to patients in the Maryland/ Virginia/ D.C. metro area and performs a wide variety of cosmetic surgeries. These include breast augmentation, breast lift, breast reduction, facelifts, neck lifts, facial implants, otoplasty, browlifts, eyelid surgery including surgery for eye bags, rhinoplasty, tummy tucks, thigh lifts, body contouring, liposuction, and Brazilian butt lifts.
Dr. Magge is on staff at Suburban Hospital and Suburban Outpatient Surgery Center. Dr. Magge's warm personality puts his patients at ease and he takes the time to answer any and all questions patients may have and strives to understand his patients' needs. Patient satisfaction and safety are his highest priorities.
Dr. Magge was previously an Assistant Clinical Professor of Surgery for Northeast Ohio Medical University. He has written extensively about plastic surgery, authored book chapters and research papers in the field, and presented at major national meetings of cosmetic and plastic surgeons. He also contributes his time and plastic surgery skills on international mission trips and has gone on a medical mission to Vietnam through Resurge International where he treated children with cleft lips and palates, as well as congenital deformities. As a Fellow of the American College of Surgeons (FACS) and a member of several distinguished surgical associations including the American Society of Plastic Surgeons (ASPS) and the American Society for Aesthetic Plastic Surgery (ASAPS), Dr. Magge is on the forefront of aesthetic surgery.
In his spare time, Dr. Magge & his wife enjoy spending time in nature, hiking, and taking scenic walks. They also enjoy exploring the farmer's markets of the area and trying new seasonal recipes.
6430 Rockledge Drive
Suite 100
Bethesda, Maryland 20817
Learn More