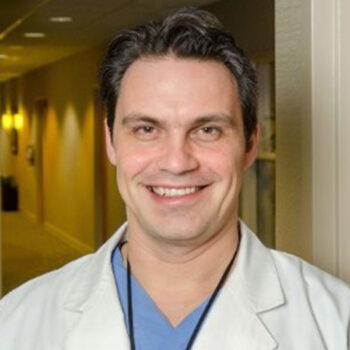 Board-Certified Dermatologist

Hayri Sangiray, DO, FAAD
Thank you for your interest in my office! I look forward to meeting you, getting to know you and, most of all, giving you first class, individual attention. Your health and comfort are my main goals. My staff and I work hard to ensure all of your dermatologic needs are addressed and managed.
I was born and raised in Brooklyn, NY. My family was hardworking, and from an early age, I learned the importance of a solid work ethic and absolute honesty. I watched my mother take the subway an hour and a half each way to her job as a cleaning woman in the financial district of Manhattan. She instilled in me a fierce determination to succeed in all endeavors. I attended NY public schools, and worked evenings and weekends, often holding several jobs throughout high school. I loved academics and had a thirst for knowledge so I attended Brooklyn College, graduating cum laude. An aptitude for math and science, as well as a keen desire to help people, led me to consider pursuing a career as a doctor.The U.S. Army offered me a scholarship, paying my medical school tuition and fees for four years, in exchange for my service to the United States military during and after my studies. I remain deeply grateful that I had the opportunity to serve my country. I graduated New York College of Osteopathic Medicine on Long Island, NY, in the top 10% of my class.
Upon completion of medical school, I was accepted to do a first year internship at Walter Reed Medical Center in Washington, D.C. I spent a year working in internal medicine and, while I enjoyed it, I realized I was drawn to the academic challenges of dermatology. After completing a yearlong hardship tour in Seoul, South Korea, in Emergency Medicine, I began my three-year residency program in dermatology in the joint program at Walter Reed Army Hospital, Bethesda Naval Hospital and National Institutes of Health. I knew I had found the perfect specialty in medicine because I could combine my love of academics with my desire to help and heal patients.
Having graduated from one of the top dermatology residency programs in the United States, and consistently scoring within the top 1% on the yearly board exams (top 5% in first year and top 1% in the second and third years), I am sponsored by the American Academy of Dermatology, which includes all MDs and DOs. In total, I was first board certified in 2003 after completing my residency program and board recertified after ten years, in March 2012, in which I attained a 100% in my recertification exam.
After completing my dermatology residency in 2003, I was stationed as a full time dermatologist and Chief of Dermatology at the McDonald Army Hospital at Fort Eustis from 2003-2006, where I had the opportunity and honor of serving our military personnel and veterans including, but not limited to many veterans of WWII, Vietnam and Korean Wars, as well as recently returned veterans of the Afghanistan and Iraq Wars.
When I finished my military service, I transitioned to private practice, continuing to work as a dermatologist in the Tidewater area and Williamsburg from 2006-2008. My wife, sons and I relocated to Richmond in 2008, where I have continued to work as a dermatologist. The city and the people of Richmond won our hearts, and we decided to plant roots in this community, which led me to open the Dermatology Center of Richmond.
In addition to reading academic journals, textbooks and online articles in my free time, I enjoy reading non-fiction books about history. I also like to eat and exercise, and exercise and eat. Weight lifting and cardio keep my mind sharp and my energy level high. As for eating, I love most types of food, from ethnic fare to Southern fare. I always appreciate a recommendation for a good restaurant in the area. My family and I enjoy travelling and learning about different parts of the world and their cultures. One of my great loves, in addition to my wife and kids, is our rescue dog. In the summer, my family enjoys spending time at the beach and fishing, albeit under shade and wearing copious amounts of sunscreen and protective clothing.
I look forward to meeting you and promise our team will do our very best to serve your needs and give you quality dermatologic and medical care. Thank you for entrusting me with your health and your skin.