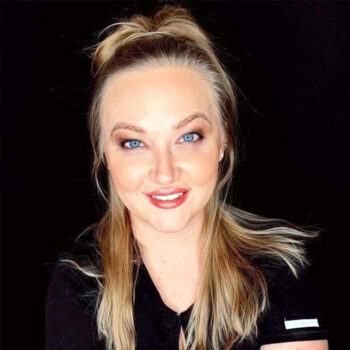 Aesthetician

Emily Hemming, Licensed Medical Aesthetician
Emily graduated from Capri College in Davenport Iowa in 2014. Once graduated she continued her education and got her certification to operate lasers, including Laser hair removal, tattoo removal and skin resurfacing. Emily has been with our Clive office since June of 2018.
Emily loves helping her clients achieve their skin care goals as well as their laser hair removal goals. She strives for honesty and truthfullness when it comes to making individualized personal plans regarding at home skin care routines and in person services for each one of her clients.
In her free time Emily likes hanging out with her boyfriend and their two kitties Coco Chanel and Agron. She loves anything and everything Disney. Eventually Emily would like to go back to school to continue her education and graduate with her business degree.