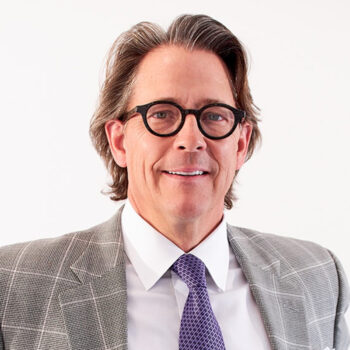 Board-Certified Plastic Surgeon

Douglas L. Gervais, MD, FACS
Since joining Minneapolis Plastic Surgery, LTD. in 1996, Dr. Douglas L. Gervais has established his reputation in the Minneapolis / St. Paul, Minnesota area and far beyond as an exceptional aesthetic (cosmetic) plastic surgeon. His education, experience, and gifted artistic eye have allowed thousands of patients to safely and effectively achieve their goals.
Dr. Gervais has received extensive training in all aspects of plastic and reconstructive surgery, and has years of experience in performing these procedures. He began his education with a degree in biology from the University of St. Thomas in St. Paul. He earned his medical degree at the University of Minnesota in 1989. His seven years of post-graduate surgical training included five years at Boston University in Boston, Massachusetts, and two years of specialist training at Vanderbilt University in Nashville, Tennessee. Here, he had the privilege of working with one of the best cosmetic and reconstructive breast surgeons in the country. He also studied under the nation's pioneer in ultrasonic body contouring and participated in research to develop and advance this technology. Dr. Gervais has advanced specialized training not only in cosmetic breast surgery and body contouring, but also in facial cosmetic surgery, including rhinoplasty surgery. Dr. Douglas L. Gervais joined Minneapolis Plastic Surgery, LTD. in 1996. His Minneapolis, Minnesota private practice is completely aesthetic with emphasis on breast surgery (particularly breast augmentation), body contouring (tummy tuck and liposuction), and facial rejuvenation (rhinoplasty and facelift surgery).
Several local professional organizations in the Minneapolis / St. Paul, Minnesota area have recognized Dr. Gervais, including the Minnesota Society of Plastic and Reconstructive Surgeons, the Minnesota Medical Association, and the Hennepin County Medical Society. He is also a peer-recognized "Top Doctor" by the Minneapolis / St. Paul Magazine in 2015, 2016, 2017, 2018, 2019, 2020, 2021, and 2022. On a national level, Dr. Gervais has been certified by both the American Board of Plastic Surgery and the American Board of Surgery. The American Board of Medical Specialties and The American Board of Plastic Surgery are now recommending all surgeons/physicians go through a re-certification process every 10 years. This is called Maintenance of Certification or MOC. In an effort to keep his education relevant and up-to-date, and to provide the best care possible to his patients, Dr. Gervais renewed his certification in plastic surgery in 2008, and again in 2018. He is also a member of the American Society of Plastic Surgeons and the American Society of Aesthetic Plastic Surgery. Dr. Gervais co-authored a chapter titled "Outpatient Lower Body Lift" in the textbook titled "Cosmetic Surgery After Massive Weight Loss." He is fully qualified to perform many cosmetic procedures, including breast enlargement, liposuction, and more.
A Twin Cities native, Dr. Gervais and his wife, Lisa, have three sons, Hunter, Jackson, and Weston. He has served on several boards of directors including the Boys and Girls Club of the Twin Cities, the Children's Theatre Company, and the Edina Lacrosse Association. He also served 14 years as the Medical Director for the Get Out Program. This organization removed gang tattoos from young Twin City teens. This program assists teens in leaving gang life behind in order to complete education and obtain employment. Dr. Gervais's hobbies include golf, skiing, travel, and spending time at his lake home with his family.
4825 Olson Memorial Hwy
Suite 200
Minneapolis, Minnesota 55422
Learn More